Take A Nature Hike with Your Kids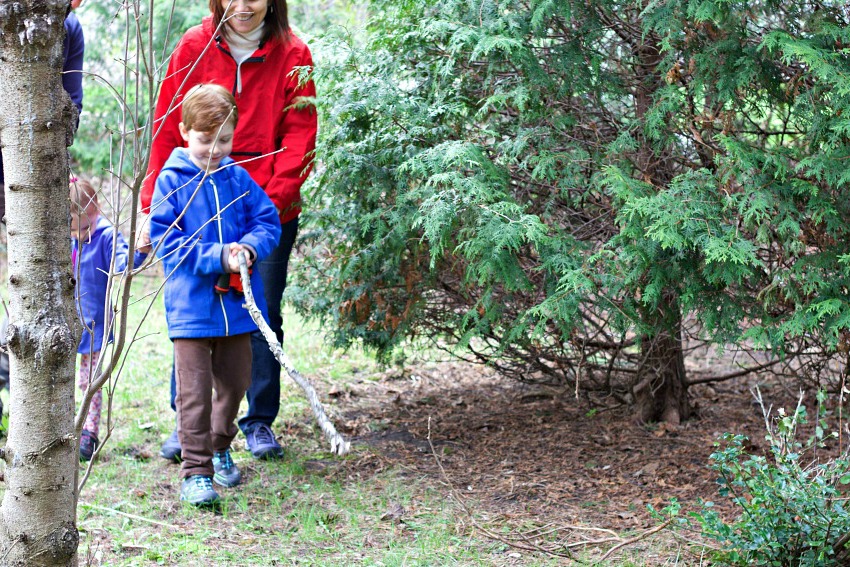 We often tell someone to take a hike when we want them to go away, but sometimes we're the ones that need to take a hike. We need the fresh air, the change of scenery, the moments of tranquility, and the enjoyment of getting out and about in nature. It does us a world of good.
One of my fondest memories growing up was going for nature hikes with my mom around the Greenbelt in Ottawa. It was a regular, almost daily, activity her and I shared. I would come home from school and she would ask me to join her for a walk in the woods. So many times, I didn't feel like it. But, I usually went anyways and I always enjoyed it. Just my mom, me and our dog. Our walks were a time to connect with each other, get exercise, and enjoy the beauty of nature.
My mom passed down her love of walking to me, and now I'm passing it along to my children. Together as a family, we have explored many hiking trails around the Ottawa and Outaouais region, which is always a fun adventure and memory-making experience!
For our hikes, wearing well-fitting and appropriate shoes is key to making sure our bodies are well supported and our hikes are spent having a great time (with no complaints of sore feet!). Merrell Canada has an amazing selection of high-quality footwear specializing in hiking and trail running. Their shoes and boots are engineered for the way we move, offering superior support and alignment.
My family, including my mom (who is now also lovingly known as Nana), took our Merrell shoes on our latest hiking adventure!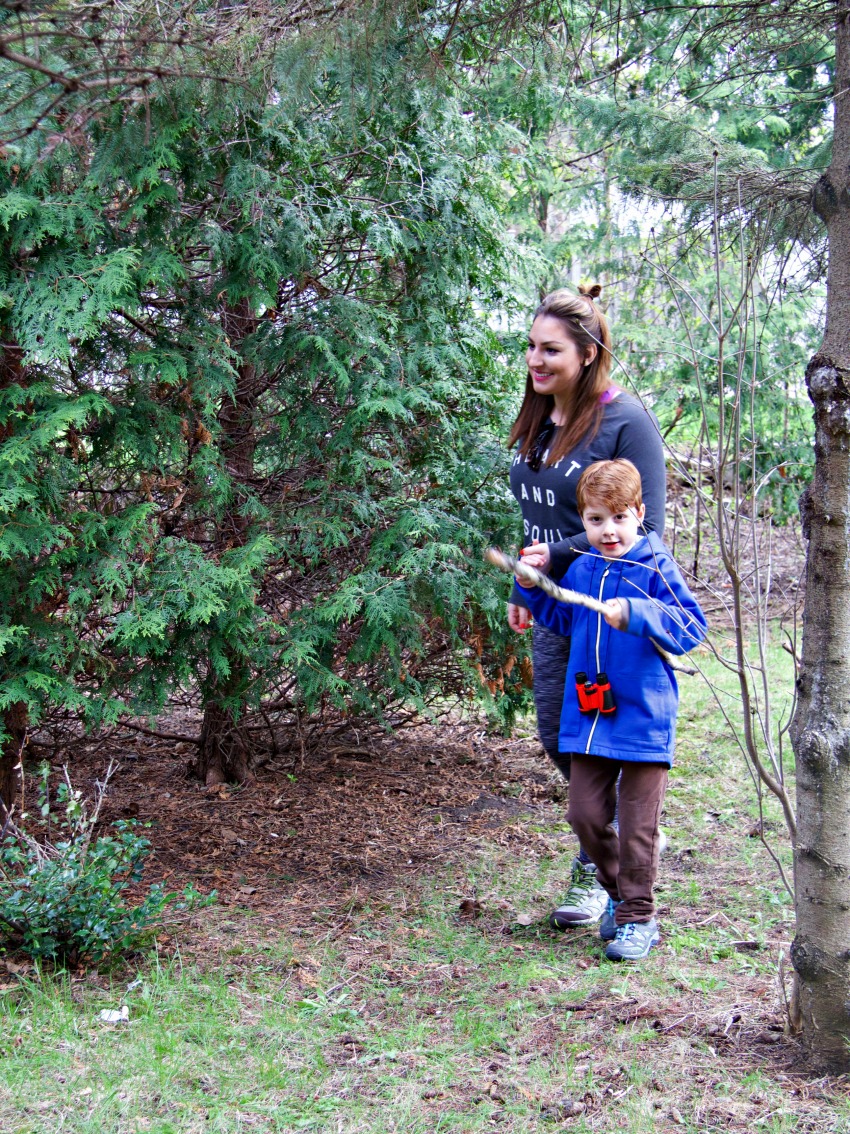 Everyone noted, including my kiddos, how comfortable their shoes were. "I feel like my posture is straighter and my legs are supported better than ever," my husband said. And I myself felt my hiking boots made a big difference in my stride. Even though we normally wear quality running shoes, the specifically designed hiking shoes gave us all an extra level of comfort and support during our walk.
Merrell has designed and engineered hikers specifically for this activity while also keeping in mind the different stability needs of gender. Here are the styles we are sporting:
Big Kid – Trail Chaser in Grey/Blue : all day wear in a hike silhouette.
Little Kid – Trail Chaser in Multi: featuring hook and loop closure provides precise and secure fit.
Siren Sport Q2 Mid in Dusty Olive:  designed for wild an women. The waterproof hiker is engineered for the way women move, offering support, alignment, and gender-specific stability!
Siren Sport Q2 Waterproof in Crown Blue: featuring Merrell M Select™ FIT.TRI blended EVA contoured footbed supports all three arches of the foot.
Moab 2 Ventilator in Charcoal: with durable leathers, a supportive footbed, and Vibram® traction, all in a versatile package, you won't doubt why Moab stands for Mother-Of-All-Boots™.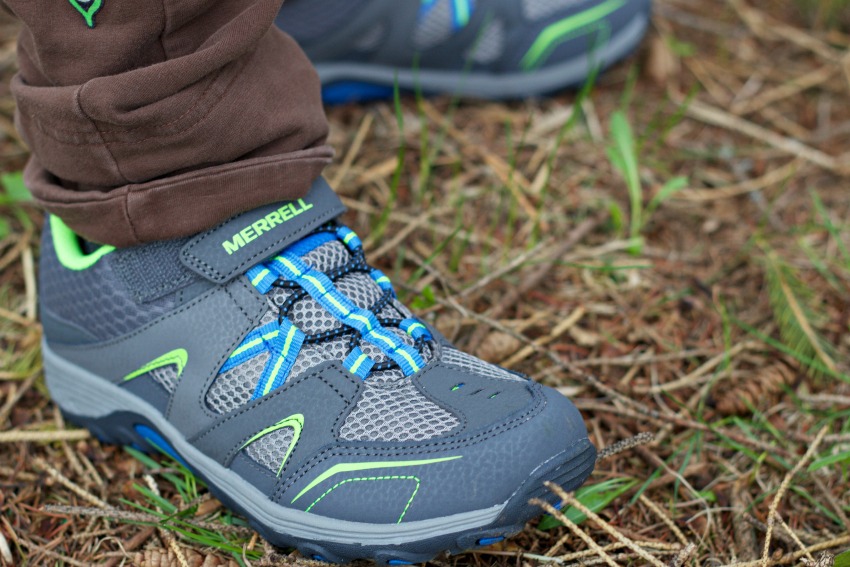 I have a feeling we'll be going on more hikes than ever this summer with our new hiking shoes and boots. There are tons of trails in the greater Ottawa region we have on our "must-see" list, here are a few of them we're planning on walking: Pine Grove Trail, Mer Bleue Bog, and the Old Quarry Trail. Can't wait for more adventures to be had!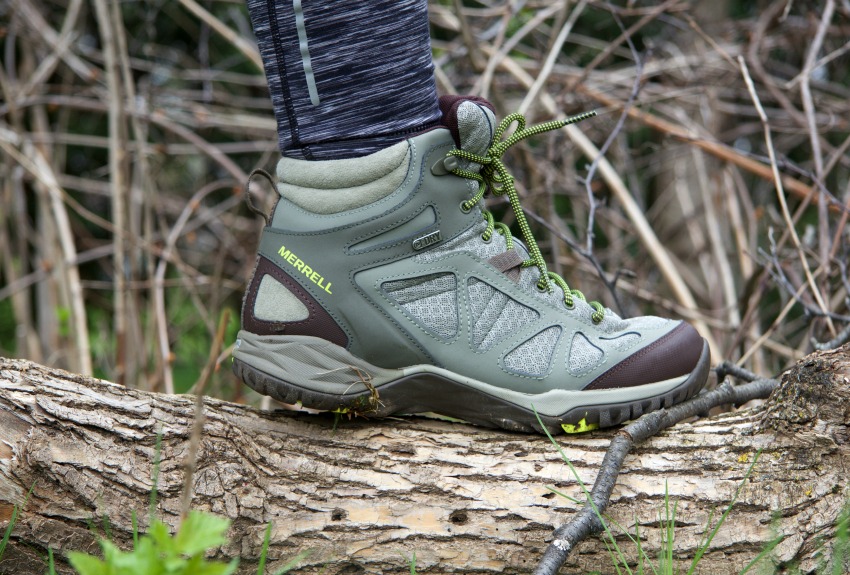 The health benefits of hiking and nature walks are many. From improved muscular fitness, to lowering your risk of heart disease, there are plenty of reasons to take a hike! I'm so thankful my mom instilled a love of walking and exploring nature close to home from a young age. It's a joy to get to share this activity with her still as well as with my husband and children.  To know that I am now raising my kiddos with a love of hiking and being outdoors is truly a wonderful feeling!
I encourage you to take a hike this spring. In fact, take LOTS of hikes! Celebrate, along with Merrell, Canada's 150th anniversary and FREE admission to all national parks. It's the perfect time to take advantage of our country's great outdoors and take on Merrell Canada's challenge to #TakeAHike with your family!
There really is such simple pleasure to be found in hiking, surrounded by the beauty of nature.
To find your perfect Merrell hiking footwear, visit merrell.com
---
 This piece is in partnership with Merrell Canada. As always, all opinions are personal. 
Latest posts by Emily Smith
(see all)