The Dyson Cyclone V10 Absolute Will Change the Way You Clean
This is a sponsored post written by me on behalf of Dyson. All opinions are 100% mine.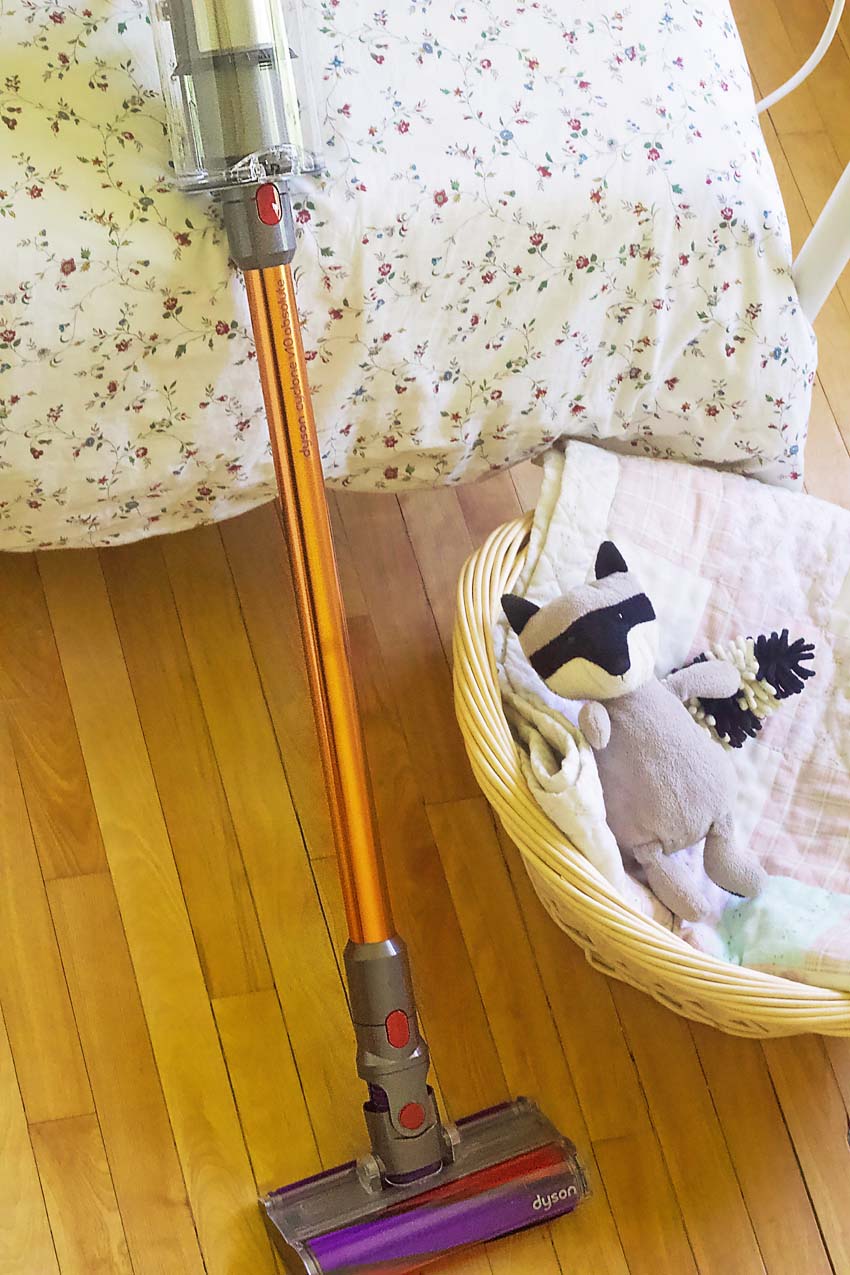 School's out for summer and you know what that means, right! More cleaning than ever. Yaaaaaaaaay.
All kidding aside, I'm looking forward to spending this summer with my kiddos and all the fun we're sure to have. But there is no doubt, having them around more often means more clean up and that's where the Dyson Cyclone V10 Absolute comes to my rescue. From cereal to sand, it saves the day and keeps my floors super clean. Dyson engineers designed the new torque-drive cleaner head to remove 25% more dust from carpets digs! That's the kind of clean I can get behind.
A couple of years ago, I fell in love with the Dyson V8 and I've been using it every day since we got it. The Dyson Cyclone V10 Absolute is the upgrade I didn't know I needed! It has a longer-lasting battery with up to 60 minutes of fade-free run time. If you've ever seen me vacuum, you know how much space I can cover in 60 minutes! It's amazing to be able to do it all, cord-free! I can literally go from sucking up dirt off the floor to reaching up to the ceiling to get rid of a cobweb, by simply and quickly switching the attachment. The new Dyson Cyclone V10 has also been re-designed with a 40% larger collection bin which allows you to get loads of cleaning done; this is the future friends, no more heavy vacuums with large dangling cords!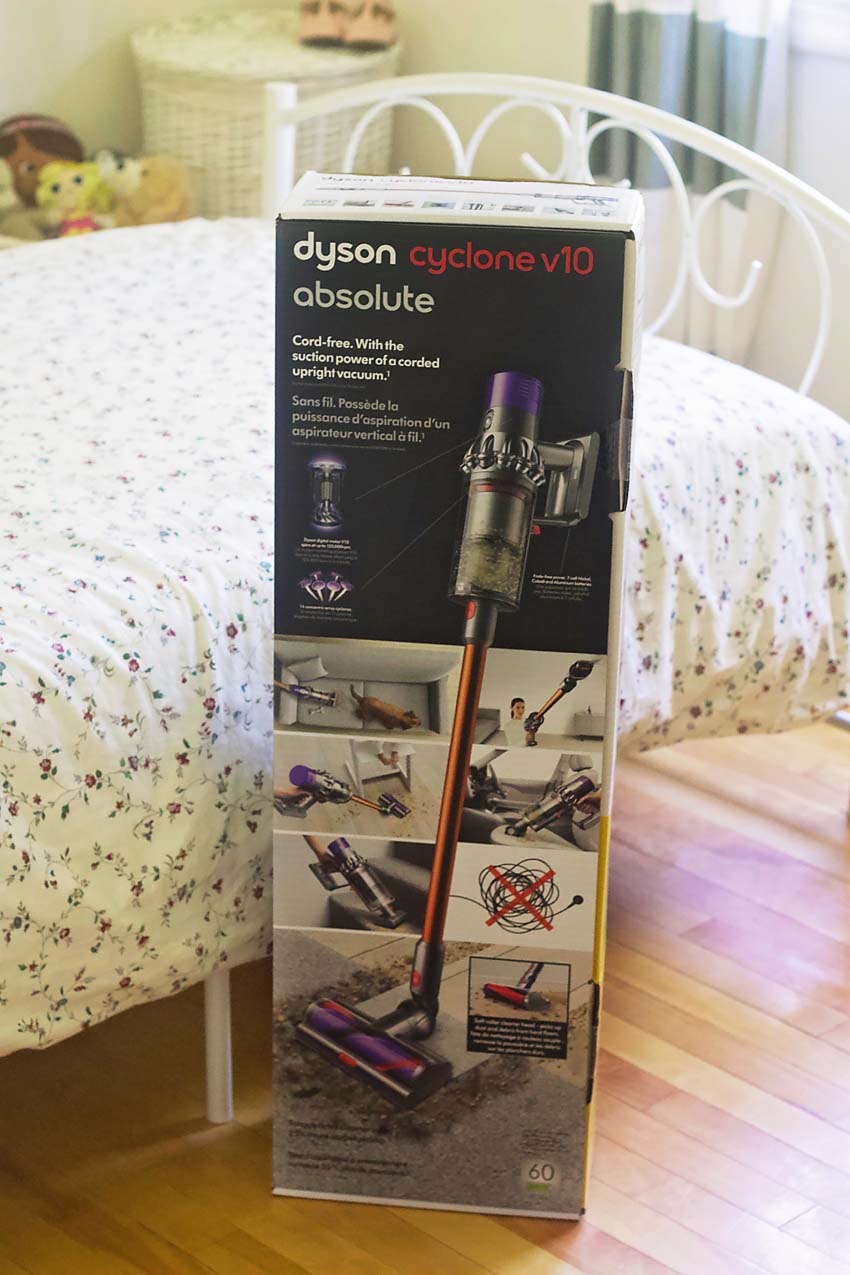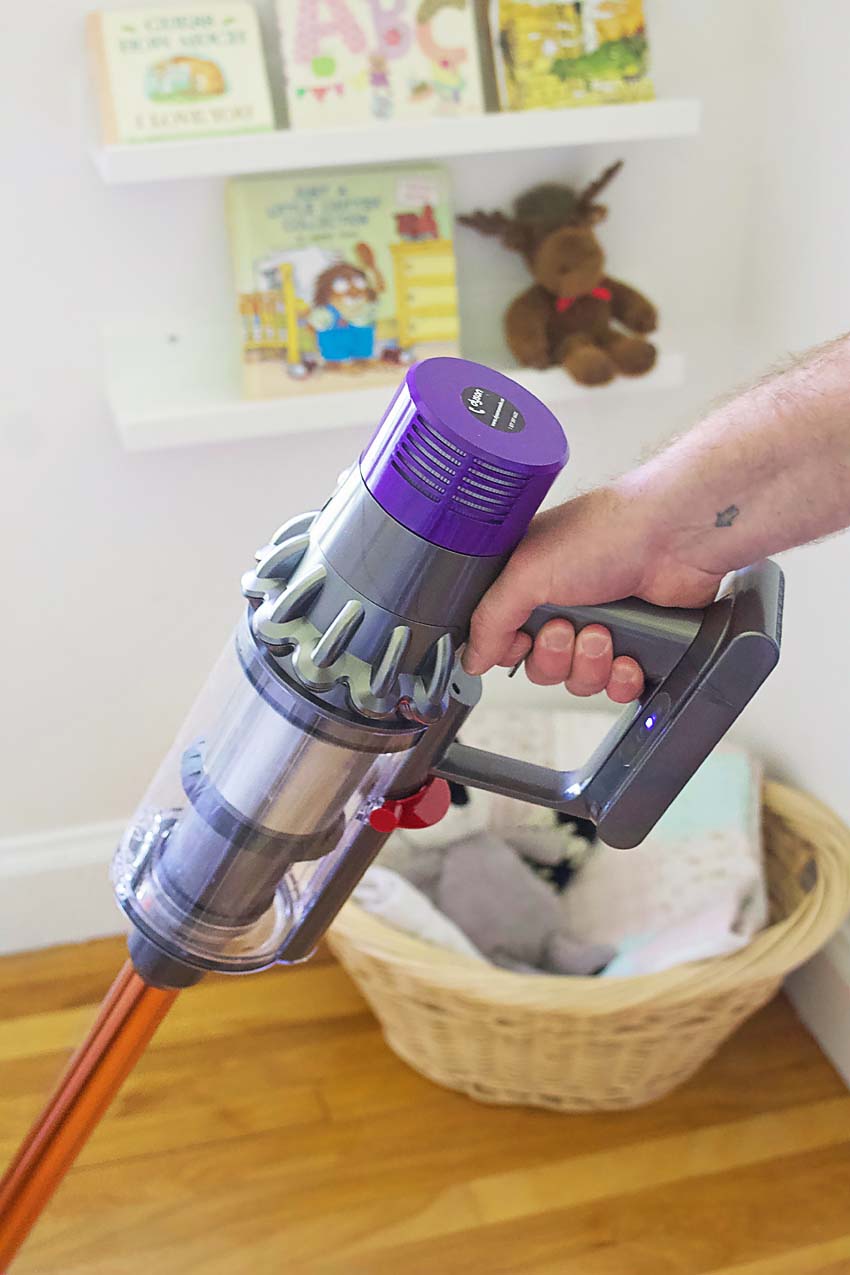 One of the most advantageous features of the Dyson Cyclone V10 Absolute is its ability to switch to a handheld. This convenience is something I've come to love so much, as I can easily give our couches a clean, suck up a rolling dust bunny or vacuum dirt on the stairs. It also makes cleaning hard to get-to spots a cinch!
So, I know I'm talking about how much I love our Dyson Cyclone V10, but I have to tell you it's not just me! My husband and my kids are also huge fans. My hubby definitely uses it just as much as I do (if not more!). He loves how convenient it is to have at arms reach so we can quickly clean up a dry spill, sand that's come into the house, or a pile of dust we just noticed!
I asked my husband to weigh in:
"I'm going to be straight with you, if for some crazy hypothetical scenario I had to leave the house with only one household appliance – it would be our Dyson V10 Absolute. Haha! Forget the TV, clean floors are better for my mental health. I honestly love this appliance, it's one of the best cleaning tools out there."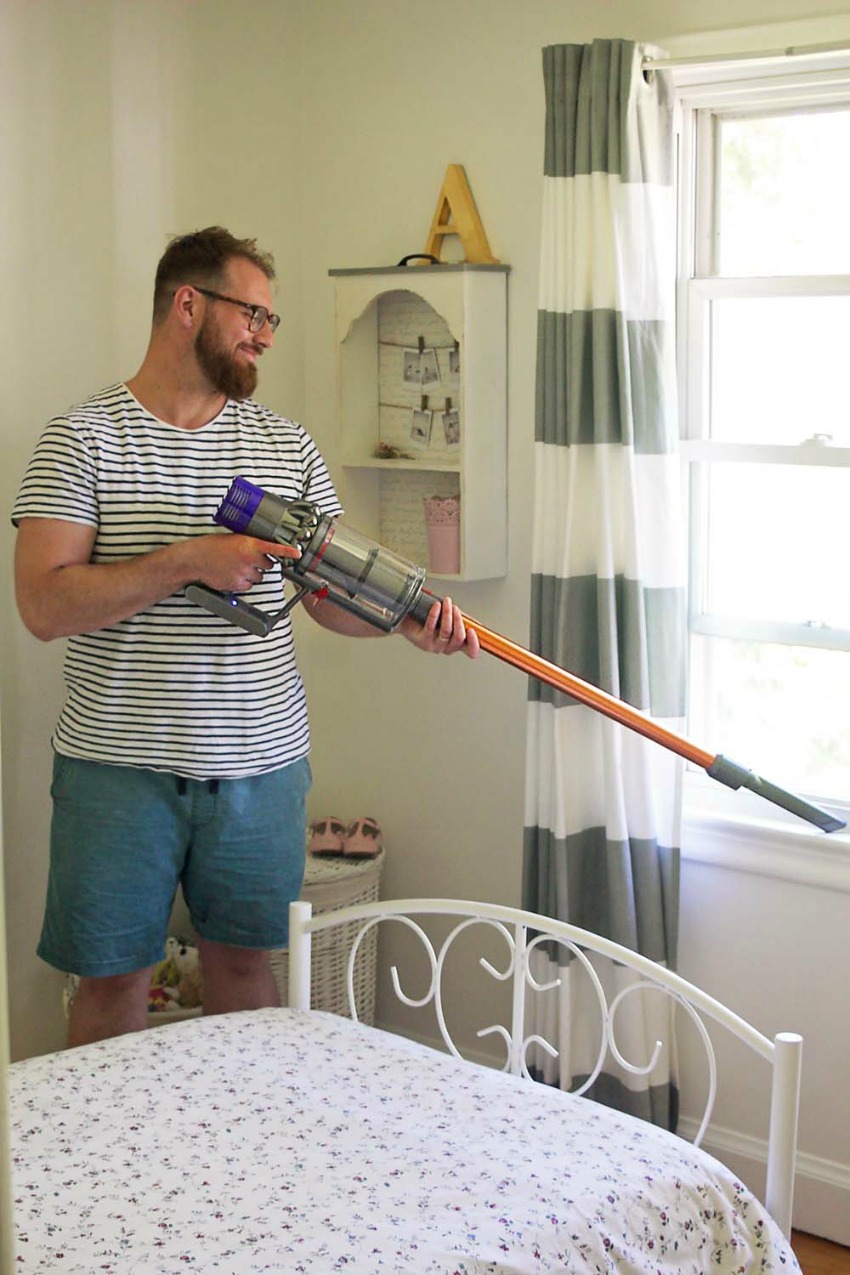 I couldn't agree more friends, we can all use help in the cleaning department and if you're looking for a tool that can not only be used to help keep your floors tidy but can be used for all sorts of household cleaning, as I mentioned above, I strongly recommend looking at Dyson's line of cordless vacuum cleaners and trying out the new Cyclone V10 Absolute, available at DysonCanada.ca for $799.99.
Latest posts by Emily Smith
(see all)