The Pour-Over Method: A Perfect Cup of Coffee Every Time
Sponsored by Melitta Canada, all thoughts and opinions are my own.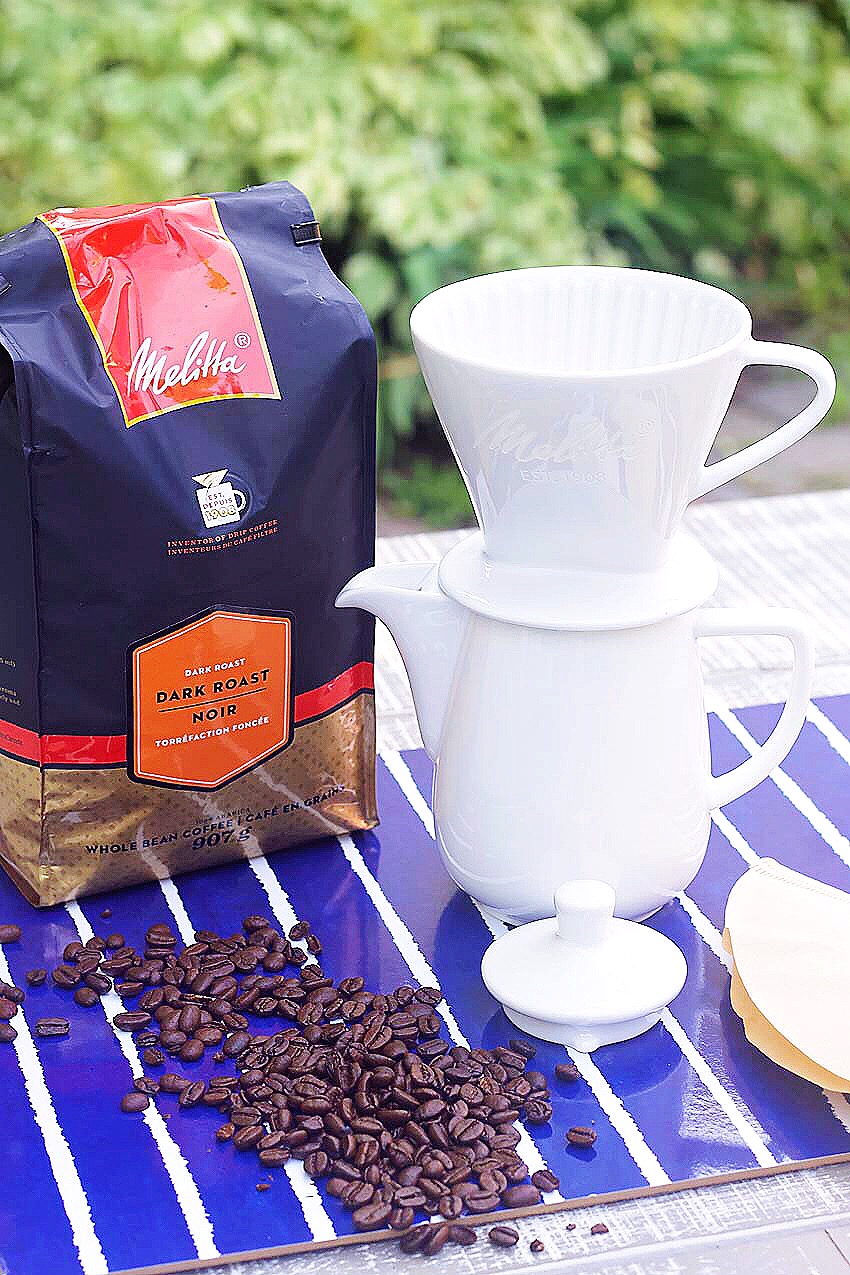 What small things do you do in each day that contribute to the way you experience life? For example, a morning bike ride to work, a walk through the park at lunchtime, an afternoon nap, or perhaps, a visit to the local market to pick up fresh ingredients to cook dinner…
Ever since warmer weather hit Ottawa, I've started a new ritual of beginning my mornings outside with my husband and kids. Our children like to go off to play around the backyard, usually before they are interested in any breakfast, while my husband and I sit across from each other on the patio and wake up slowly to the sounds of birds chirping. As we wipe the sleep from our eye, we set up das Frühstück (that's breakfast in German) and most importantly, we prepare our Kaffee using the pour-over method and our Melitta Heritage Series Porcelain Pour-Over Coffee Maker.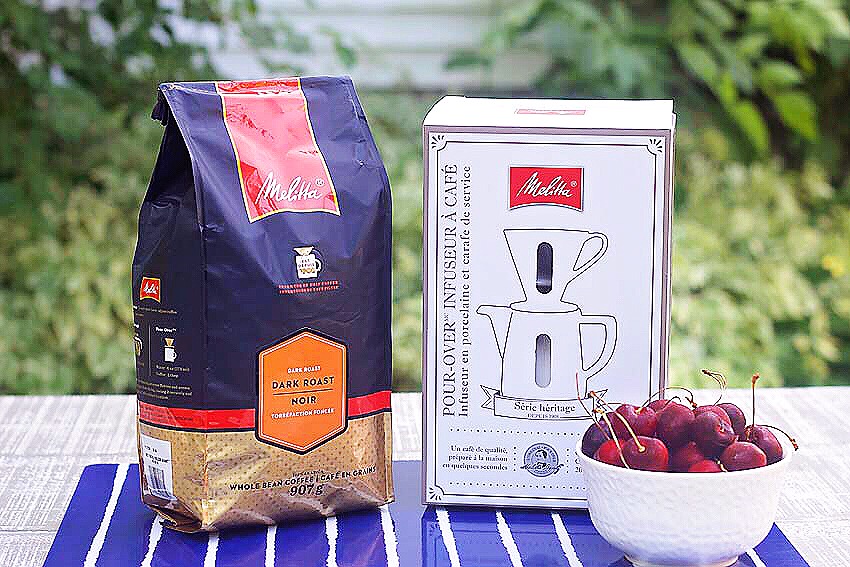 Before heading outside, I or my husband boil the water and ground fresh Melitta Whole Bean Dark Roast coffee. The delicious scent of freshly ground beans is already a great start to the day. We head outdoors with all of our accouterments and settle into our morning ritual. There is a small joy in the act of being hands on to prepare one's coffee; placing the Melitta filter in the pour-over coffee maker, adding our preferred amount of coffee, and gently pouring boiling water to create our perfect brew. It's a little thing we are doing each day that is contributing to the way we want to experience life – with an intention, a slowness that takes it all in, and a joyfulness over every pleasure, no matter how simple or how grand.
Melitta Bentz invented the two-part filtration known as the pour-over method. In 1908, as a German housewife, she was completely over finding grounds in her bitter coffee. She believed there was a better way to make, experience and enjoy coffee. Indeed, there was! We have her to thank for punching holes in her brass pot, lining it with a piece of paper and creating the new process we use for drip and pour-over coffee making today.
We've been enjoying Melitta's coffee here in Canada since 1960, and even now, 4 generations later, the company is still family-owned and continues to operate with family values.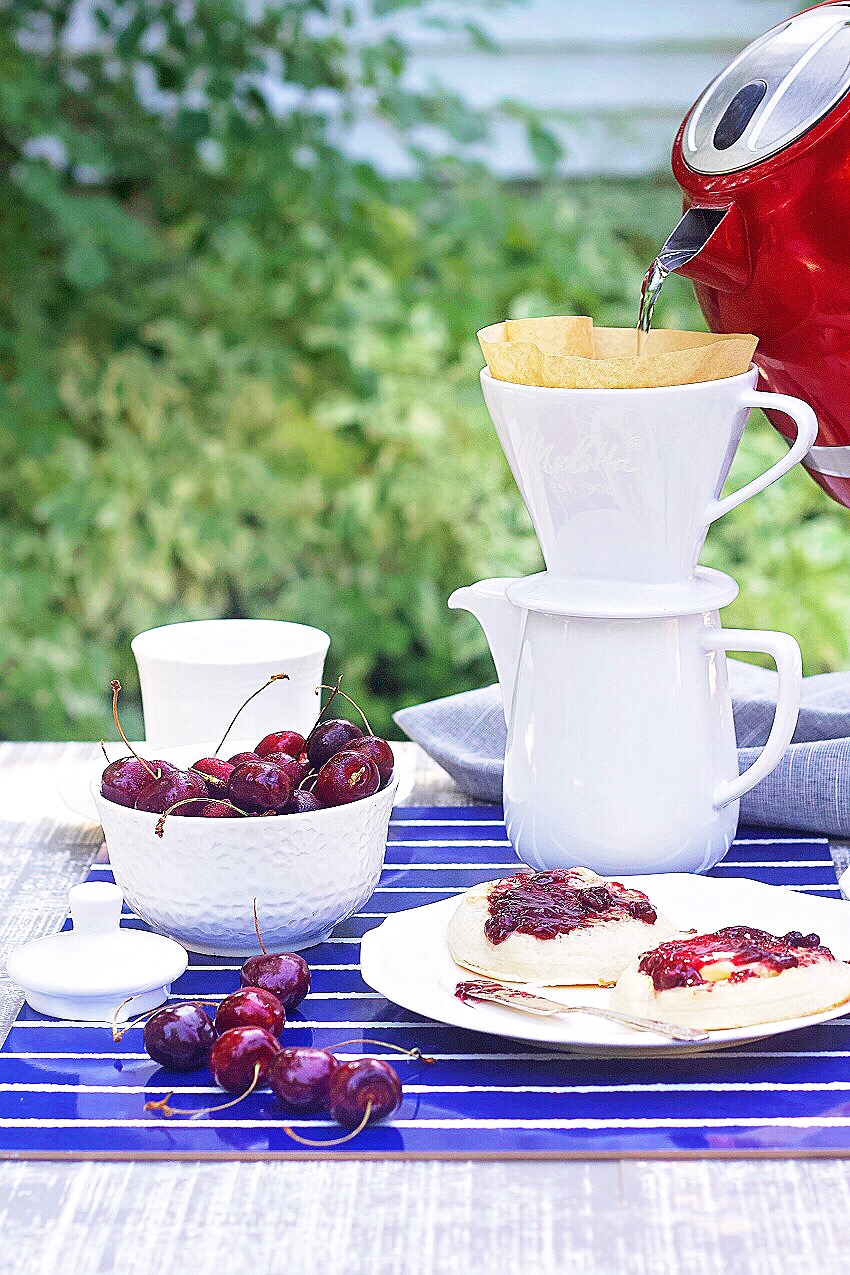 Together with a Melitta Pour-Over Coffee Maker and Melitta Cone Coffee Filter, you can enjoy a better cup of coffee! Did you know, Melitta Cone Coffee Filters are the only filters patented for their flavour enhancing micro-perforations? Those tiny little holes create an ideal delivery of coffee for a wonderfully flavourful and rich cup.
To learn more about the pour-over method and shop the variety of Melitta products available to make your perfect cup of coffee, visit shop.melitta.ca 
Latest posts by Emily Smith
(see all)