This Is Why I Love My Cricut Maker
This is a sponsored conversation written by me on behalf of Cricut. The opinions and text are all mine.
It didn't take long for me to fall in love.
In fact, I would say it was even love at first sight.
I'm talking about how very smitten I am with my Cricut Maker!
The Cricut Maker helps you make almost any DIY project you can dream up. From the most delicate of materials to sturdier supplies like basswood, the Maker comes through! You can easily switch from cutting, engraving, debossing and other decorative effects with a variety of tools available.
The results speak for themselves. Just a simple Instagram or YouTube search and you'll find thousands of beautiful Cricut Maker projects to inspire you!
The best thing? Anyone can use the Cricut Maker for stunning, professional performance.
Today I'm sharing what I like to make with my Cricut Maker and the features I love that make these projects possible.
5 Items I Love to Create Using My Cricut Maker
Handmade Gifts for Family and Friends
When thinking of general gift ideas what comes to mind? For me, it's cute mugs (with fun sayings!), elegant notebooks, decorative candle holders, graphic t-shirts, and personalized items – from monogrammed pillowcases to Christmas stockings. Making these items myself has never been more within reach, thanks to my Cricut Maker. The Maker cuts over 300 different materials, from the most delicate fabric and paper to vinyl and leather. There are so many options when it comes to creating DIY gifts with a variety of materials and your Maker!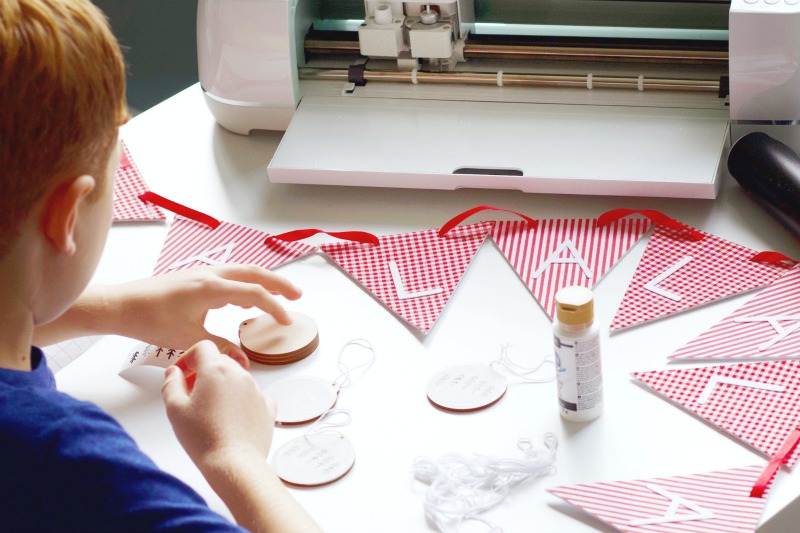 Seasonal Decor for My Home
I love switching up the decor around my home with every new season and even more so now that I use my Maker to create beautiful pieces. The Cricut Maker comes with a Rotary Blade (and Drive Housing), a Premium Fine-Point Blade (and Housing) and a Fine Point Pen in Black to get you started. You can create beautiful home decor items, such as decorative vases, felt wreaths, festive bunting, seasonal throw pillows, and so much more. The projects are limitless, especially since the Maker is compatible with QuickSwap™ tools, that are available to buy separately, so you can easily switch between scoring, engraving, debossing, and other decorative effects.
Customized Clothing for the Whole Family
Hands-down one of my favourite things about my Cricut Maker is the ability to customize clothes with an iron-on! Whether it's a fun graphic tee for me or a cute printed t-shirt for my kiddos, we've been having a blast adding designs to our clothes. With Christmas coming up, I see a lot of holiday-themed wear in our future! The Cricut Maker makes cutting an iron-on a cinch with clean, crisp cuts.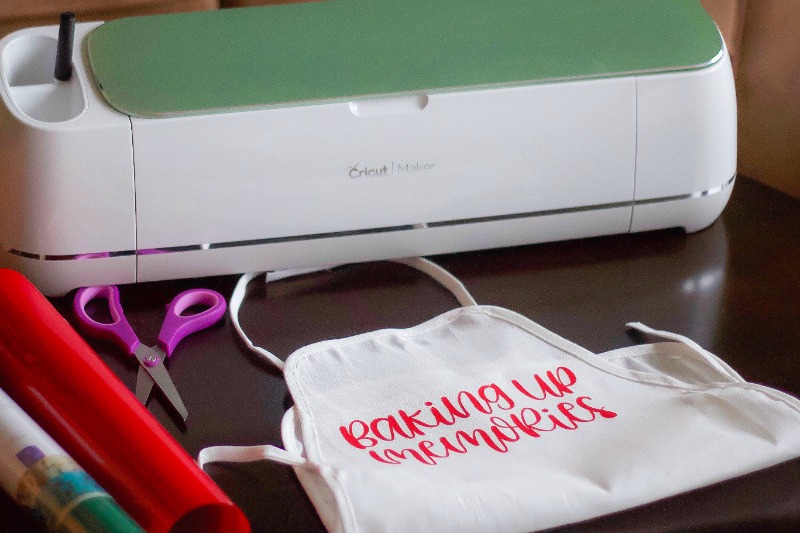 Design Unique and Stylish Jewelry
I've always loved making jewelry, ever since I was a kid. Back then it was with macaroni and embroidery floss. These days, it's with faux-leathers and suedes. It's as easy as finding a project in Design Space or uploading your own cut files (which you can create or purchase) to cut stunning and stylish pieces. Seeing your designs come to life before your eyes are so rewarding and getting tons of compliments on your gorgeous jewelry doesn't hurt either! If I can make faux-leather and suede jewelry, so can you! The Rotary Blade that comes with the Maker is incredible and cuts virtually any fabric without a backer.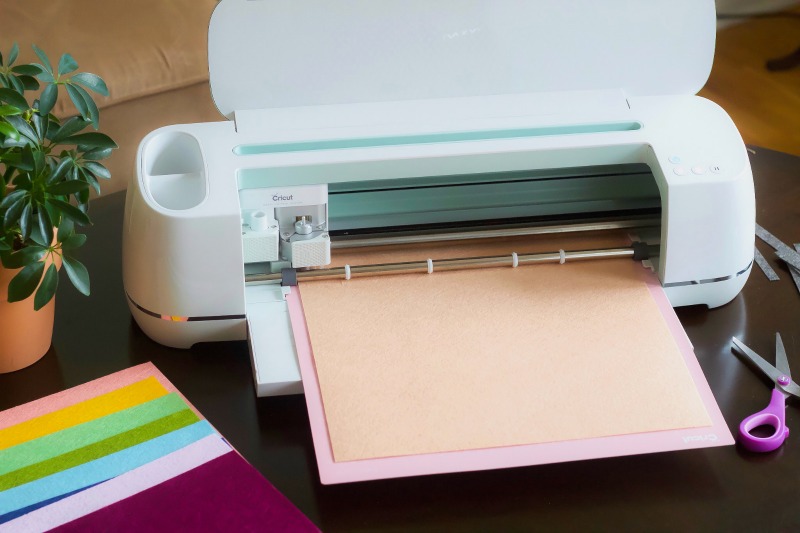 Make Signs and Cards
I love the look of calligraphy, whether it's for home decor prints or birthday cards. It's amazing what you can create with the Cricut Pens! Choose a font, type out a favourite saying or personalized greeting and watch the Maker go to work. The results are spectacular. It's so fun to get creative with Cricut images and fonts to create a completely unique work of art.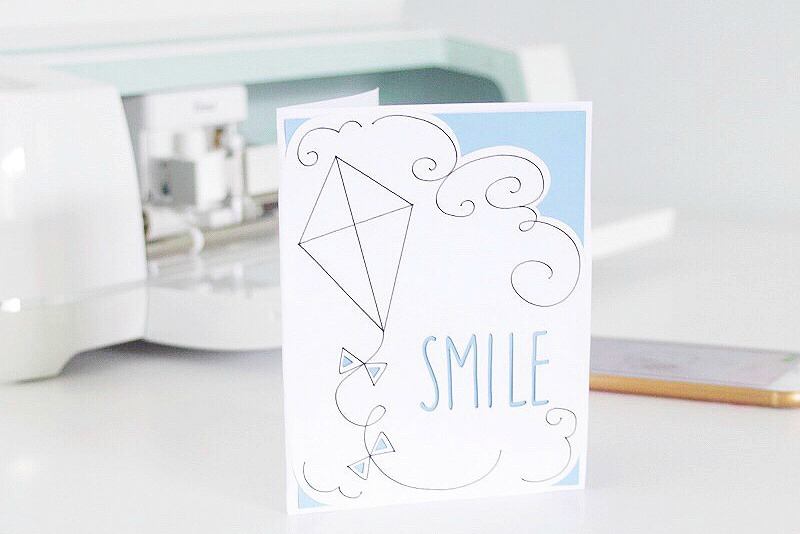 I love that my Cricut Maker opens up a world of crafting possibilities. This week, I used my Maker to create a colourful fall wreath made up of felt flowers. I found the project in Design Space and just had to give it a go!
Even though it's marked as an advanced level project, and I had never made felt flowers before, I gave it a try and found that with a little patience and time, I was able to make a gorgeous DIY fall felt flower wreath to add to our autumnal decor.
How To Make Your Own Felt Flower Wreath
For this project, I used Cricut Felt from the Cricut Felt Sampler in Sky and the Cricut Felt Sampler in Spring Rain.
To begin, I opened up the project in Design Space and read the instructions carefully. Then I organized my felt in the order that I would be cutting it. I used similar colours to those outlined in the project, although not the exact same. To make a floral wreath, you can really use any flower pattern that you find in Design Space or even create your own.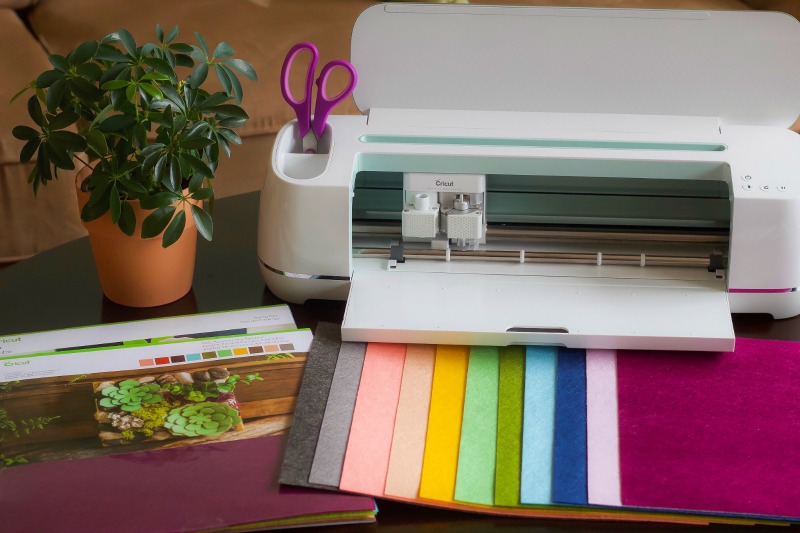 Then, I simply followed the steps and prompts in Design Space, which included identifying the material I was using (Cricut Felt), my tool of choice (I used the Rotary Blade for perfect, clean cuts), and then feeding each colour separately on the cutting mat into the Maker.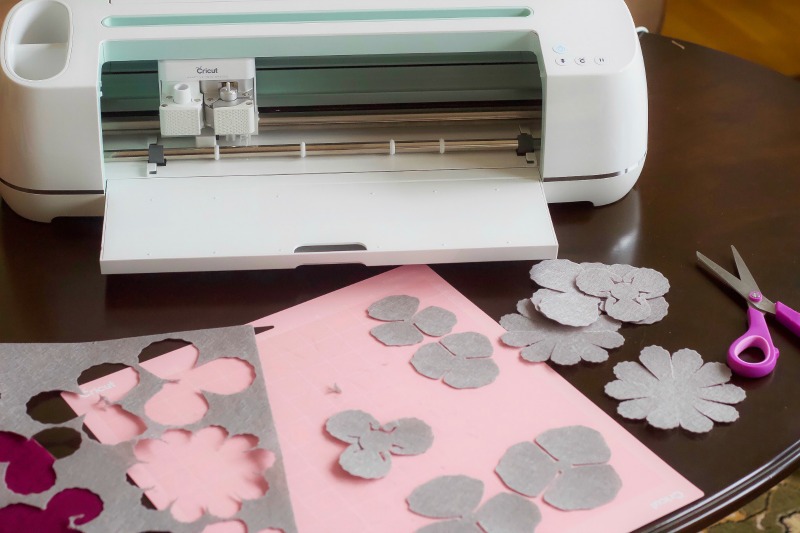 Once I made all my cuts, I laid out all the felt flower pieces on a clean working space to begin putting them together. With my glue gun in hand, I started working on them one by one.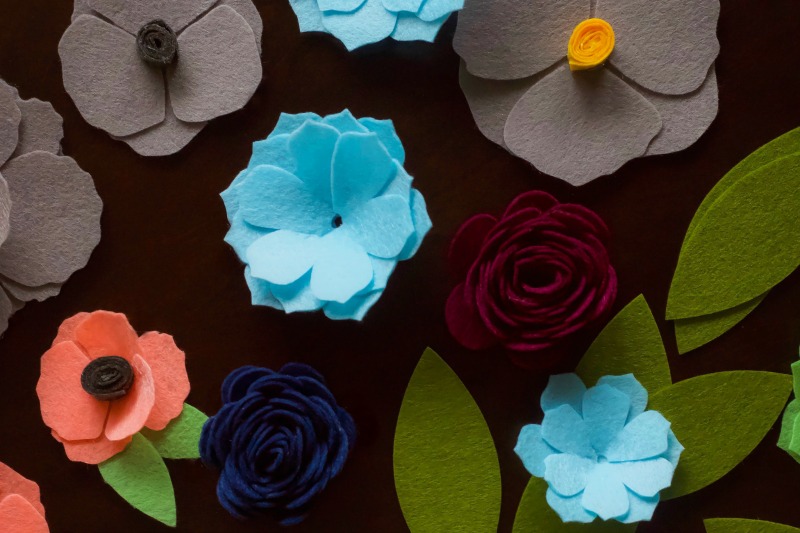 When my felt flowers were all assembled, I placed them on the wreath to visually see how it would come together. Then I hot glued one piece at a time, layering with felt leaves until I had filled the space the way I wanted it. I actually had a couple of flowers left over, which I saved for another project.
I Love Getting Creative with My Cricut Maker
I'm so happy with how the wreath turned out! My Cricut Maker did an exceptional job of cutting the felt flowers and leaves with professional clean cuts. The Cricut felt is nice quality and the colours are rich and vibrant.
The wreath is gorgeous and adds a playful pop of colour to the more neutral seasonal decor in my home. I'm smitten! 😉
As I continue to try new projects and crafts with my Cricut Maker, I'll be sure to share them with you! Many of you have reached out with questions about it and I'm happy to chat with you and share my beginner tips.
I've been watching tutorials to learn more about what this amazing machine can do and my kids and I are looking forward to all of our holiday projects ahead! It's going to be craft central over here for the next few months!
Want to get the full specs on the Cricut Maker? Head on over to the official site to read more.
Happy crafting friends!
PIN THIS POST FOR QUICK REFERENCE
Comments submitted may be displayed on other websites owned by the sponsoring brand.
Latest posts by Emily Smith
(see all)