WE Scare Hunger: Our Trip to the Apple Orchard with the 2019 Ford Ranger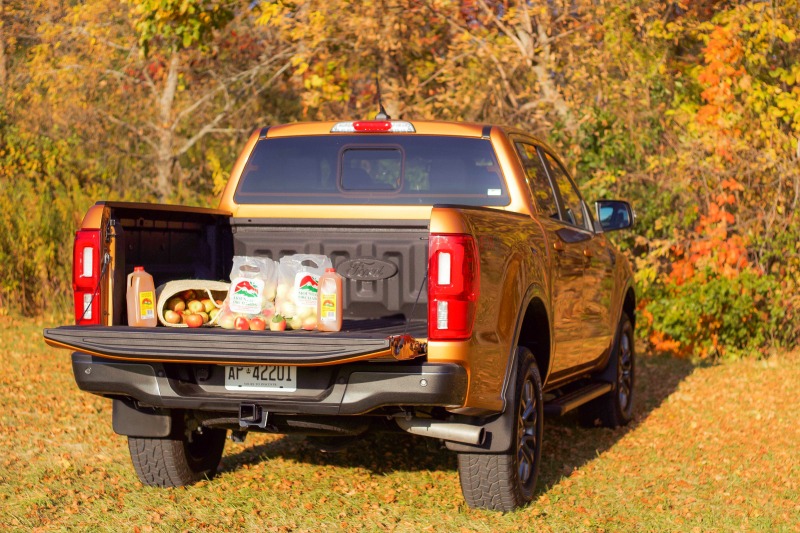 I have partnered with Ford Canada for this post. All opinions are my own.
Small Actions Make a Difference
There's a heartbreaking reality that there are people in our community who go without food and necessities that we may assume are commonplace.
Life can be hard for any of us to navigate, but when you're trying to provide for yourself and your family and hit hardships – it can sometimes be difficult to see past the horizon to a breakthrough ahead.
To help ease the burden of those hardships and help families in the Ottawa area, The Ottawa Food Bank provides food and supplies, such as diapers and toiletries, to agencies across the city for distribution to over 38,000 people every month. 
Improving access to healthy foods such as fresh fruit and vegetables, including potatoes, carrots, apples, and onions is a priority of the Ottawa Food Bank.
Joining Ford of Canada for the WE Scare Hunger Campaign
When Ford of Canada reached out this month to collaborate with them to spread awareness of the WE Scare Hunger campaign, I was happy to come on board.
Ford of Canada is a partner of the WE Charity – and Ford of Canada and its dealers have donated 1.35M lbs of food over the past six years to those in need! 
Ford of Canada invited my family and me to enjoy a trip to an apple orchard in the 2019 Ford Ranger ST, with the intention of picking apples for our family as well as for our local food bank.
The simple act of thinking of others during our family outing demonstrated how small actions go a long way. Any family outing can also include taking the time to pay it forward to another family in our community.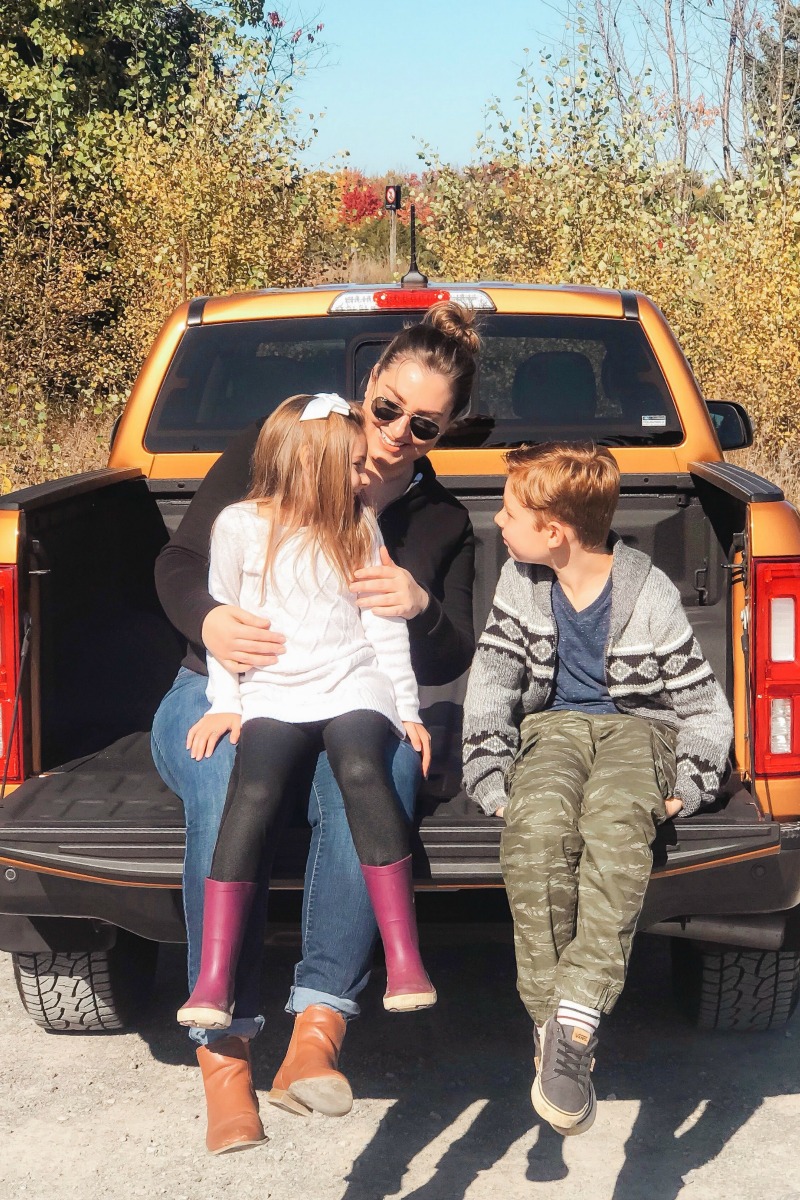 A few days before my family took off on our apple picking adventure, I took the 2019 Ford Ranger ST for a spin!
I had never driven a truck before, and even though the Ford Ranger made sense (in my mind) for heading to the country, I wasn't sure how it would do with city driving.
Honestly, it was a fantastic experience! I loved driving around town in it.
Features of the 2019 Ford Ranger ST
The cab of the truck comfortably fit my whole family and with Ford's Co-Pilot 360 technology, I had no problem navigating around my city.
The Co-Pilot 360 technology includes the pre-collision assist with automatic emergency braking, blind-spot information system with cross-traffic alert, lane-keeping system, a rearview camera, and auto high-beam headlamps. 
These features, along with the EcoBoost engine, that powers the truck regardless of the terrain and offers great fuel-efficiency, really impressed me.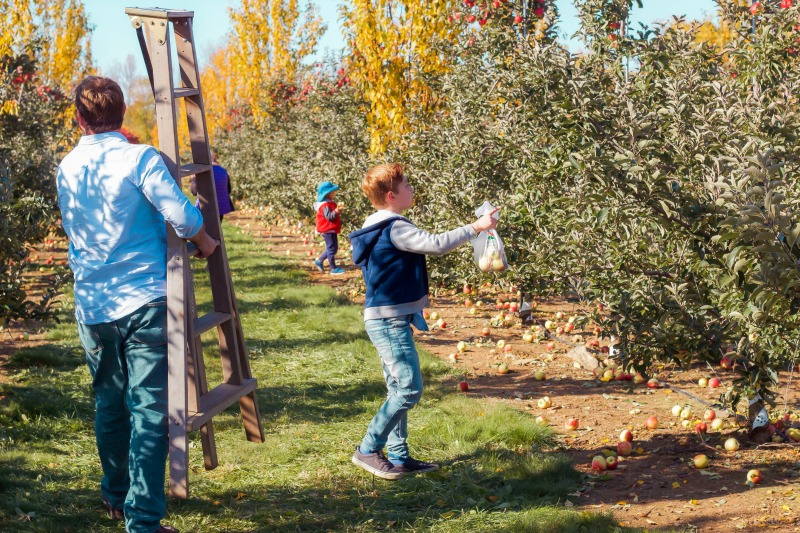 On a Sunday afternoon, my family and I headed out in the 2019 Ford Ranger ST to Mountain Orchards in Mountain, Ontario, which is just under an hour's drive from Ottawa, to enjoy the last days of apple picking!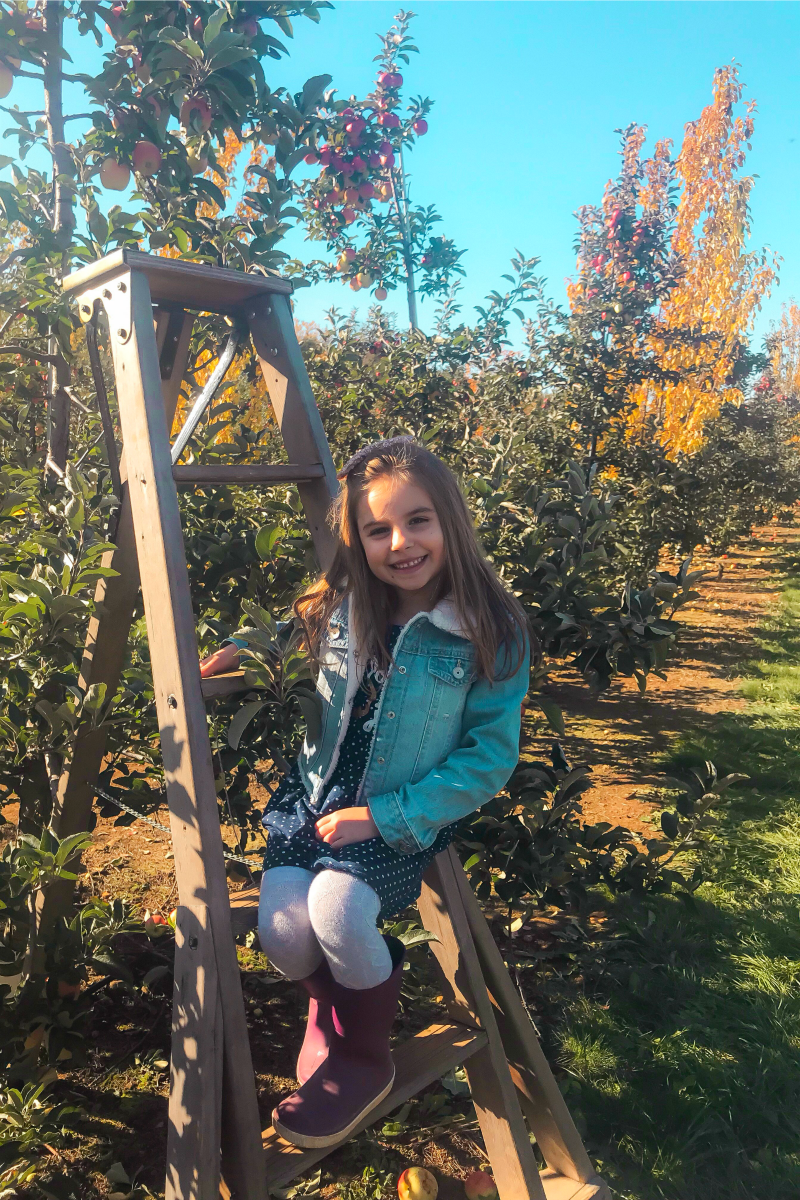 Family Fun at Mountain Orchards
Mountain Orchards is pretty awesome – with a corn maze, hay bales to climb, delicious snacks like their freshly made donuts, and of course, super fresh apples. We had a great time!
At the end of the afternoon, we loaded the apples and apple cider for both our family and the Ottawa Food Bank in the back of the Ford Ranger to head home.
We talked with our children about the importance of spreading kindness and how a simple act such as apple picking can make a difference. 
Together WE Scare Hunger
As my husband and I dropped off the apples and apple cider at the Ottawa Food Bank warehouse and quickly toured the facility, it really hit home what a pillar the Ottawa Food Bank is to our community! As a family, we were thankful for the opportunity to join Ford of Canada's contribution to the WE Scare Hunger campaign.
---
To learn more about the WE Scare Hunger Campaign, visit we.org.
The Ottawa Food Bank accepts donations year-round, whether you drop off donations at specified destinations in your neighbourhood (like partnering grocery stores), directly at the warehouse, where they take fresh foods, or online with a cash donation – your thoughtfulness makes a difference!
Latest posts by Emily Smith
(see all)