Try Your Hand at Canning and Make These Savoury Dill Pickles
This is a sponsored post written by me on behalf of Bernardin®. All opinions are 100% mine.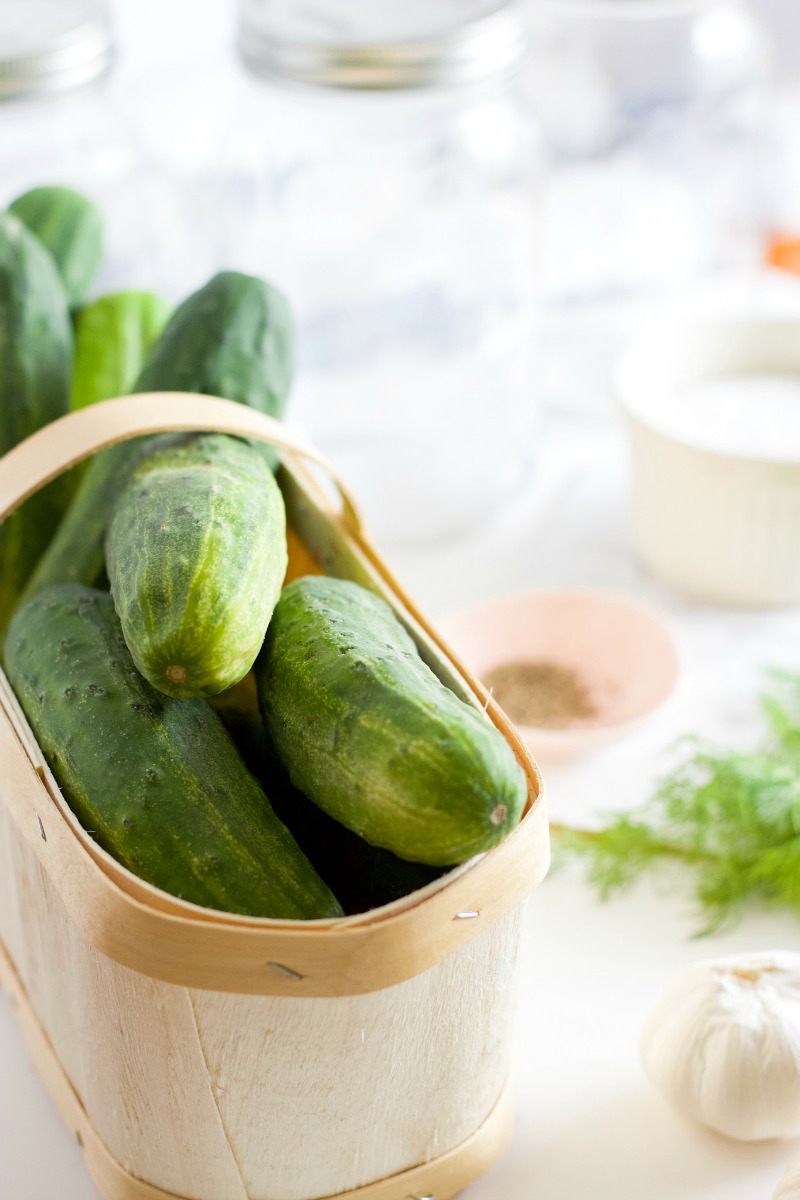 One of my favourite things to do this time of year is to visit local farmers markets. All the beautiful, fresh fruits and vegetables colourfully line the stalls and beckons your attention!
You'll find raspberries, strawberries, blueberries, peaches, tomatoes, green beans, and cucumbers – among other scrumptious produce. On a recent trip to the market, I picked up a bountiful basket filled with juicy cucumbers. I knew they would be ideal for canning. Not to mention, they would look splendid in my Bernardin 1L Smooth jars!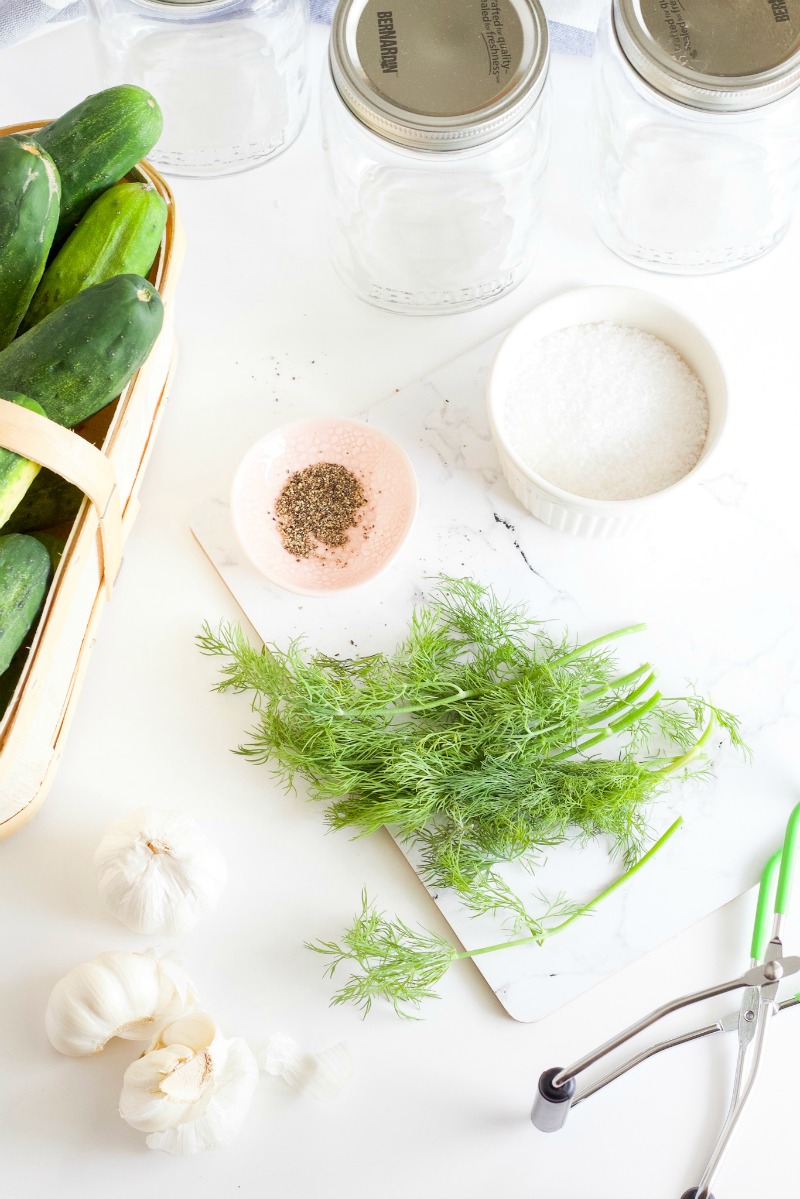 Pickling Your Own Vegetables Is Easier Than You Might Think!
Excited to get started and make homemade dill pickles, it would be my first time pickling vegetables. I was a bit nervous, but I knew that with the trusted supplies from Bernardin, I would be able to do it.
I was right! I couldn't believe how easy it was to make my very own dill pickles. I followed Bernardin's canning step by step guidelines and used simple ingredients to create delicious, flavourful pickled cucumbers.
Friends, there's no turning back now, I want to pickle every vegetable I can get my hands on. My dill pickles turned out wonderfully and tastes so fresh and savoury!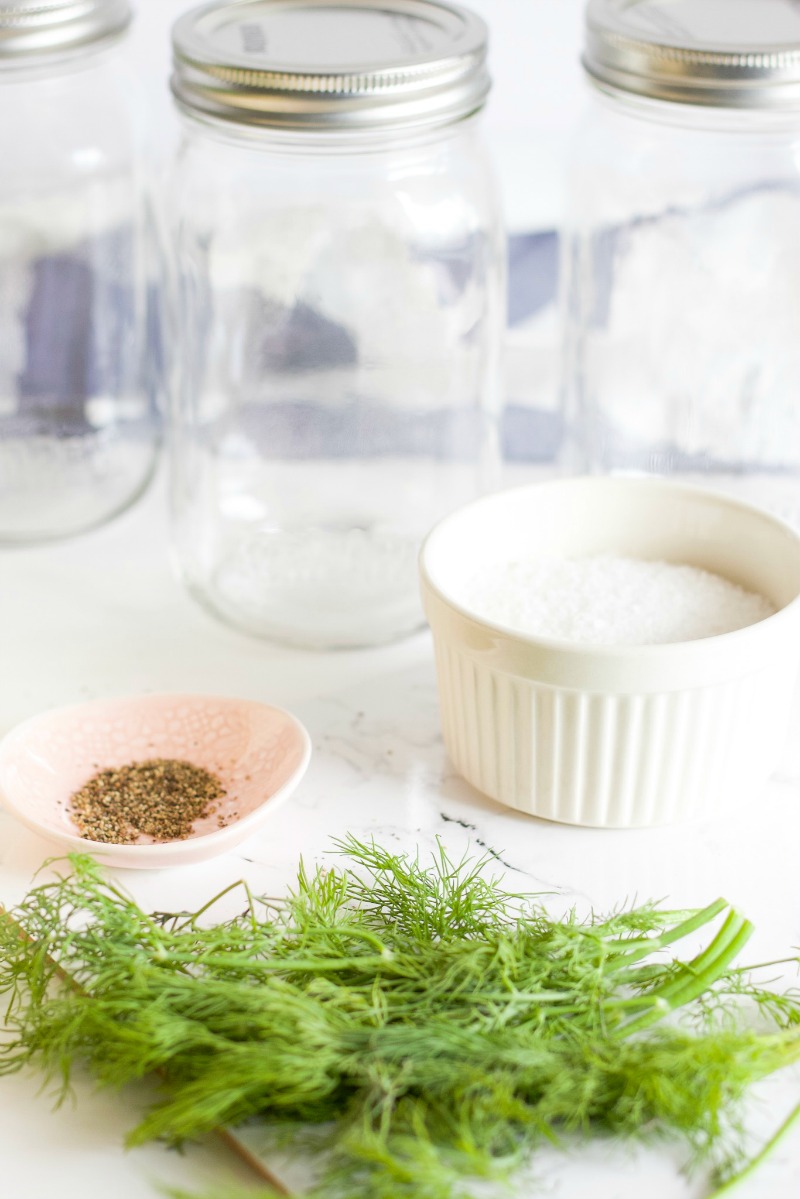 The Magic Happens with Bernardin's Seal
The secret to the freshness is in the seal. Bernardin has perfected their seal ensuring the very best for your canned goods. It's so important to can with a proper seal between the jar and lid, especially for optimally fresh and safe food. Pro tip: always use new lids.
I've relied on Bernardin for quality supplies to make jam over the years and I knew they would be my go-to to take on pickling! If you've ever wanted to try canning, I encourage you to go for it. You can pick up Bernardin's Full Canning Set to get started. It comes with all the tools you need that will make canning a breeze! For recipe ideas, you can visit bernardin.ca for tons of inspiration.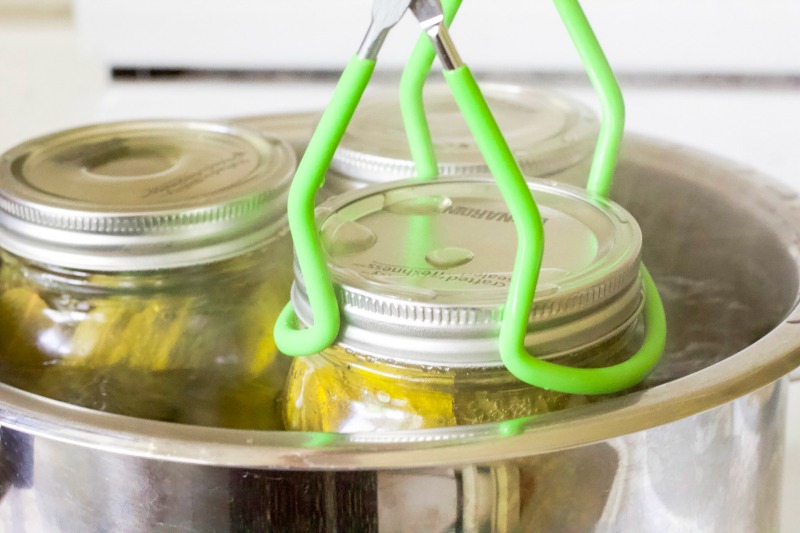 Enjoy the Satisfaction of Canning at Home
When it comes to making dill pickles, the size of your cucumber has a lot to do with the crunch. The cucumbers I picked up at the farmers market were medium-sized, so they fit around 4-5 in the 1L jar. I decided to make two jars with whole cucumbers and one jar with sliced cucumbers, for sandwiches. I'm really happy with how they turned out and I'd love to make them again with mini cucumbers to see if there is much difference in the "crunch factor".
For this recipe, I flavoured each jar with fresh dill, bay leaves, garlic cloves, and ground peppercorns. To make the pickling brine, I used water, sugar, pickling salt, and distilled white vinegar (5%). It's hard to believe that with just a few ingredients you can make mouth-watering homemade dill pickles!
I've listed the recipe below for your enjoyment, I hope you get to try them and feel the satisfaction of pickling fresh vegetables in your kitchen. Happy canning!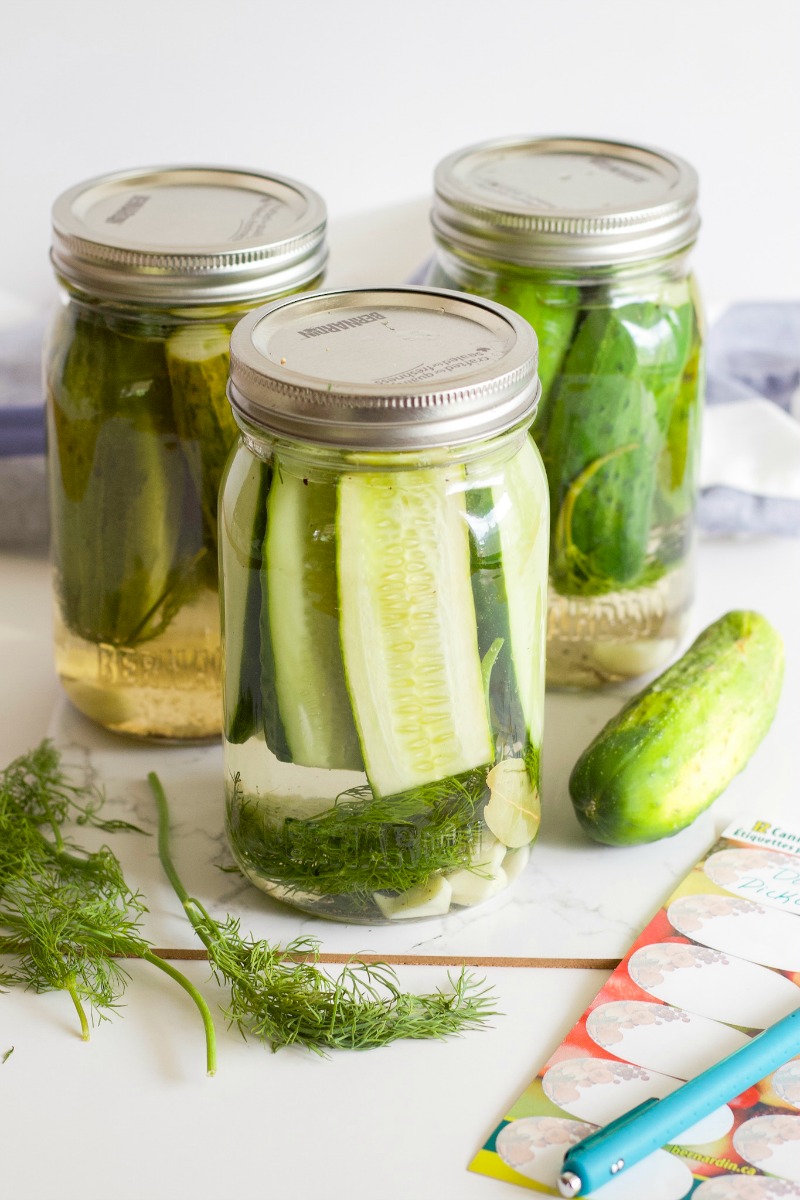 Homemade Dill Pickles
Here's what you'll need:
3 Bernardin 1L Smooth Jars
1 large pot for making the pickling brine
1 extra large pot for canning
12-15 medium-sized farmers market cucumbers
6 dried bay leaves
9 fresh dill sprigs, stems cut off
6 cloves of garlic, peeled and halved
1 ½ Tablespoons freshly ground peppercorns
6 cups of water
½ cup white sugar
3 Tablespoons of pickling salt
1 ¼ cup distilled white vinegar (5%)
Directions:
Follow Bernardin's guide for sterilizing jars and lids (wash jars and lids, sterilize in boiling hot water). Set aside.
In three Bernardin 1L Smooth Jars add each 2 garlic cloves, 2-3 fresh dill sprigs, ½ Tablespoon pepper, 2 small bay leaves, and 4-5 cucumbers (or however many will fit according to the size of cucumbers you have).
In a large pot over high heat, add water, pickling salt, sugar, and vinegar. Bring to a rolling boil then remove from heat. Let stand for 20 minutes to cool.
Pour mixture into the canning jars until it fills up to just a fingers width from the rim.
Fasten the lids tightly onto the jars.
Place jars in an extra large pot or canner, cover them in hot water and bring water to a full rolling boil. Once the water is boiling, process jars for 15 minutes.
Remove jars using a jar lifter and place on top of a kitchen towel on clean surface. Let them be for 24 hours. Keep in pantry or fridge.
If you are planning to store your canned dill pickles (good for up to one year), it's important to follow Bernardin's processing directions carefully for fresh and safe food. I recommend reading up on the steps before starting any canning projects.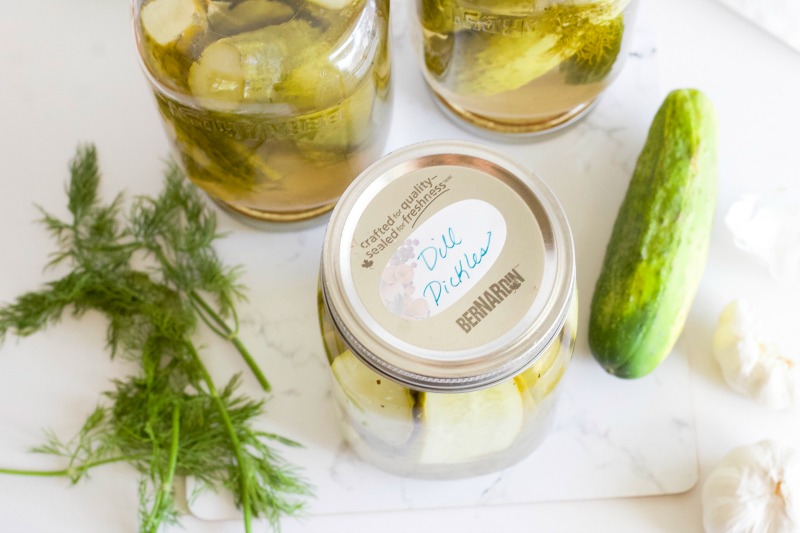 Save on Your Next Bernardin Purchase!
With fresh local vegetables and Bernardin's trusted tools and supplies, you're all set to pickle this season! You can save $2 on the purchase of Bernardin 1L Smooth Jars and get started today.
Be sure to share with me your canning success stories, I can't wait to see what you make!
Latest posts by Emily Smith
(see all)