Transform Your Photos into Beautiful Wall Art with Posterjack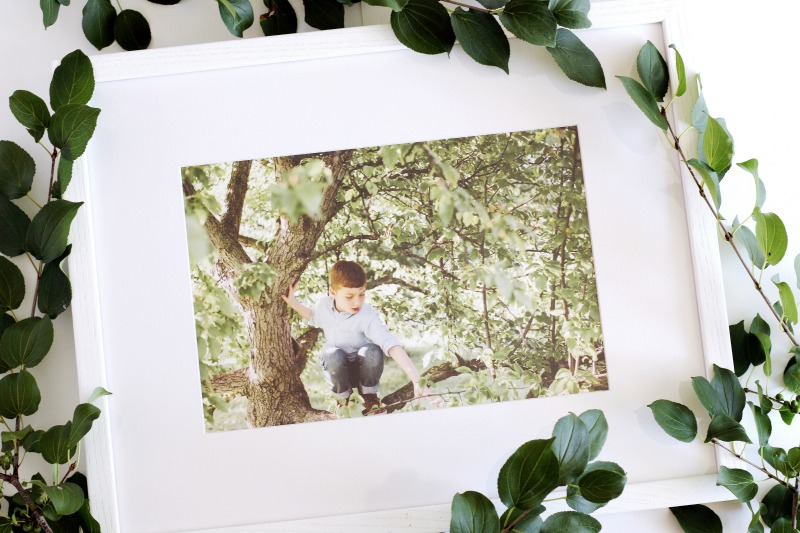 Pictures are a moment in time captured forever. When you look at them, you're transported.
They can hold so many beautiful memories and sentiments.
That's why turning your most memorable photos into art for your home is such a worthwhile project. I absolutely cherish the family photos we have around our house.
We're updating my 8 year old's bedroom and along with some great home decor prints, I wanted to include a personal portrait that highlights his essence. The photo I chose to customize at Posterjack was from last year during a family photo shoot. Aiden wandered into the thick of the trees and found a beauty to climb. Our photographer got in close and snapped this photo of him – right in the moment of exploring a new tree and unleashing his adventurous spirit.
It's one of my favourite pictures of him; just completely candid and lost in his world of discovery.
Get Creative with Posterjack
With that in mind, I knew it would be a perfect piece to add to his room. A reminder to always be adventurous, to always explore, and to always have an inquiring mind.
I wasn't sure at first if I wanted it to be a canvas print or a framed photo. When I perused Posterjack online, I found so many unique and stunning ways of transforming your photos into wall art. There are acrylic prints, photo boards, HD metal prints, canvas prints, and framed prints to choose from. Not to mention all the photo gifts you can create too!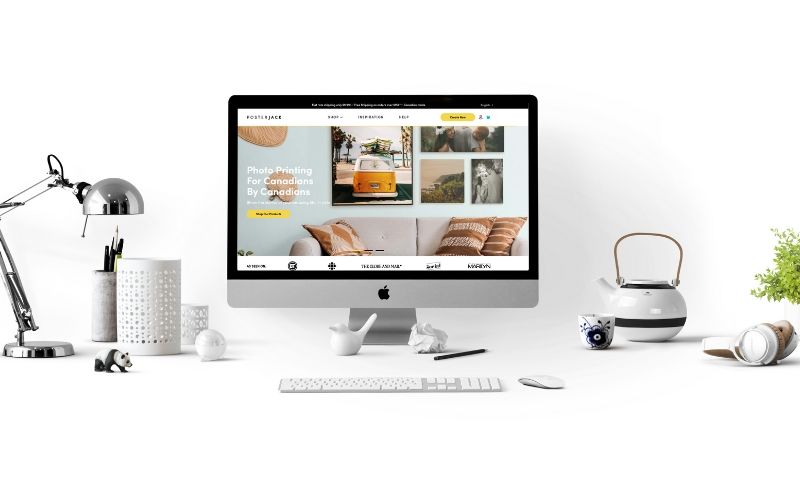 High Quality Pieces for Your Home
At the end of the day, I decided on a 14x 18 framed print, which fits an 8×12 photo (ARV $79.99). I selected the Gallery Frame style in Alpine White (ARV $14.99) for a light, bright finish that complements his new bedroom perfectly.
Posterjack offers flat rate shipping at only $9.99 and if your order is over $150.00, the shipping is free!
Once my package arrived in the mail, I could hardly wait to open it. I carefully pulled it out of its secure wrapping and marvelled at how beautiful it is.
The frame is high quality and the print is crisp, clear and printed true to colour. I couldn't be happier with it! It looks amazing and adds a very personal touch to his room.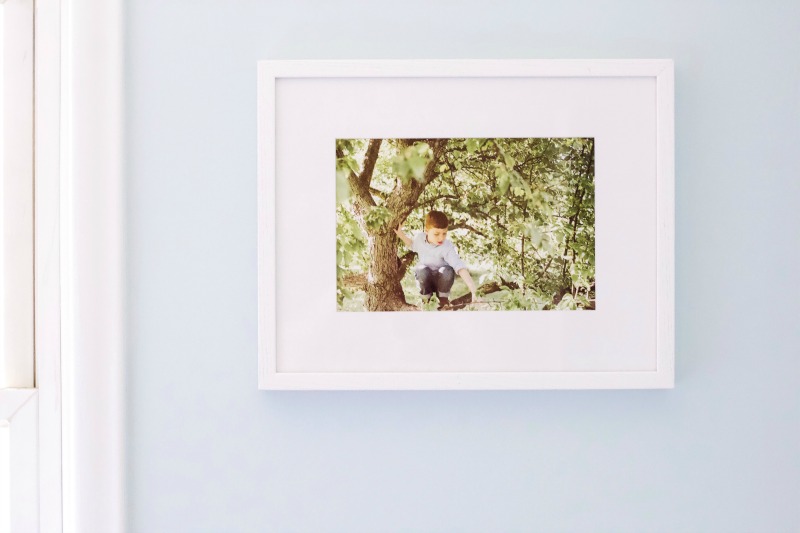 Save 20% off Your Posterjack Order
I won't hesitate to use Posterjack again for printing more photos to add to our home collection!
If you have precious photos on your phone or computer you've been wanting to turn into a wonderful piece for your home, there's no better time. You can use my promo code: BOTL20 to save 20% off your order.
I can't think of a better way to decorate than with priceless memories!
This piece is in partnership with Posterjack. As always, all opinions are personal. Thank you for supporting my efforts to bring you exciting, new content.
Latest posts by Emily Smith
(see all)