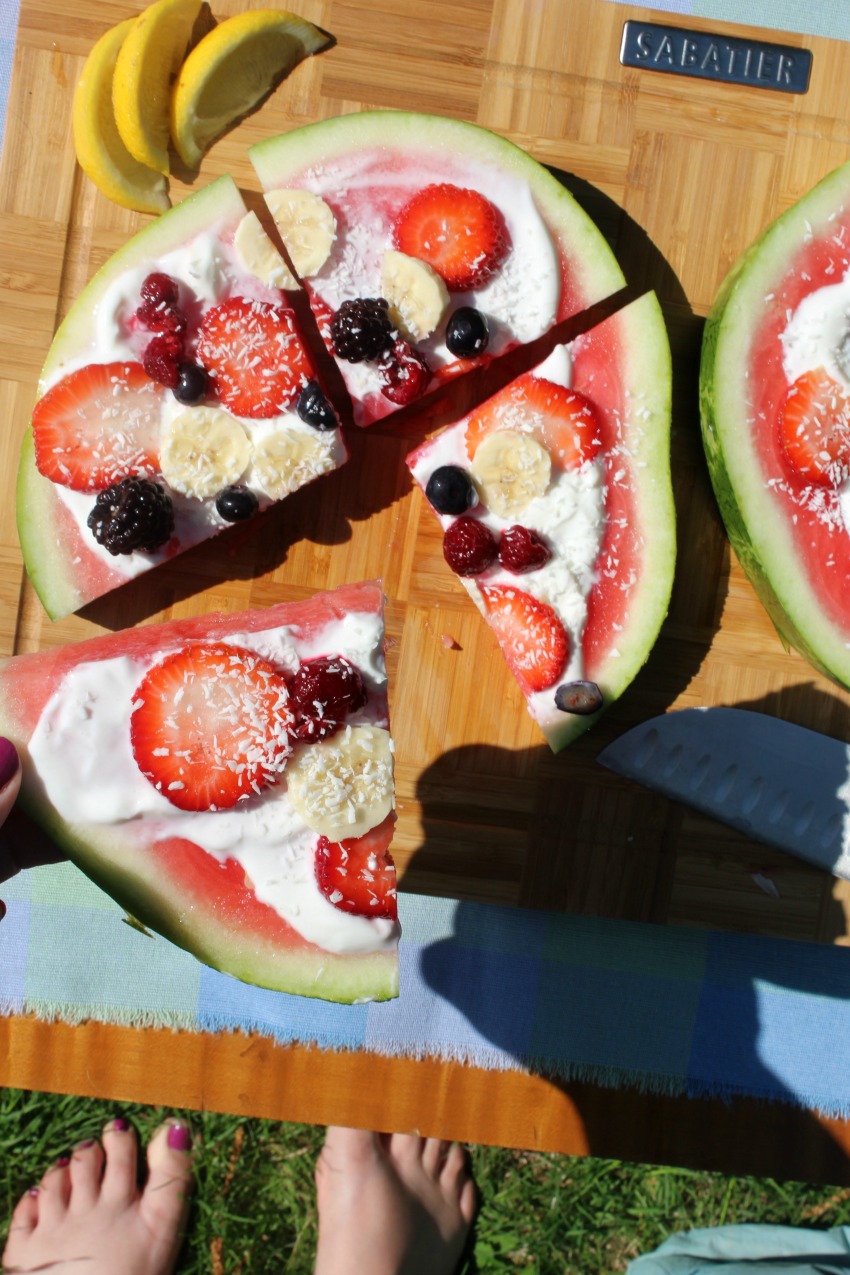 We couldn't have asked for a more beautiful May long weekend in Ottawa. We had gorgeous hot weather with plenty of sunshine and everyone was out and about – planting flowers, barbecuing and enjoying all the happenings around town.
What were you up to for Victoria Day?
Among the many activities that we enjoyed, making a watermelon pizza was at the top of the list. It's one of my preferred summer treats, because it's so refreshing, delicious, and pretty too!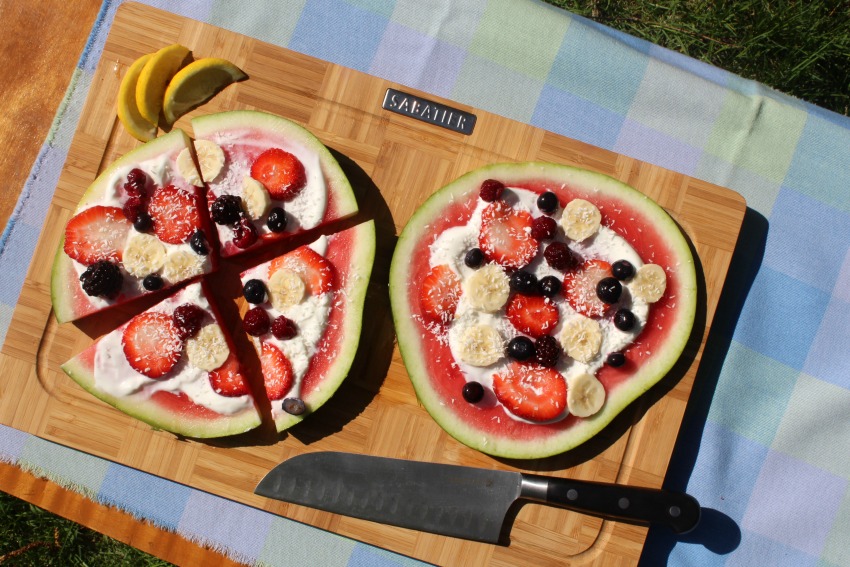 How to make watermelon pizza:
Ingredients:
Large watermelon
Fruit toppings (sliced bananas, sliced strawberries, blueberries, sliced apples…etc.)
Dried fruit, nuts, or chocolate (unsweetened shredded coconut, sunflower seeds, mini chocolate chips…etc.)
Greek yogourt, coconut yogourt, or coconut whipped cream (whipped full-fat canned coconut milk)
Lemon wedges
Directions:
Slice a large watermelon into aprox. 1 " thick pieces (don't worry if it's a bit crooked, like some of my pieces were!)
Lay flat and top with a layer of yogourt or cream
Top with fruit and other favourite toppings
Slice into triangular pieces (just like pizza)
Drizzle with fresh squeeze of lemon
Enjoy!
To prepare the watermelon for the kids to add toppings, I used my Sabatier German Steel Santoku Knife to easily cut through the thick rind. The Sabatier Santoku Knife is one awesome knife that does a terrific job at slicing without sticking to food.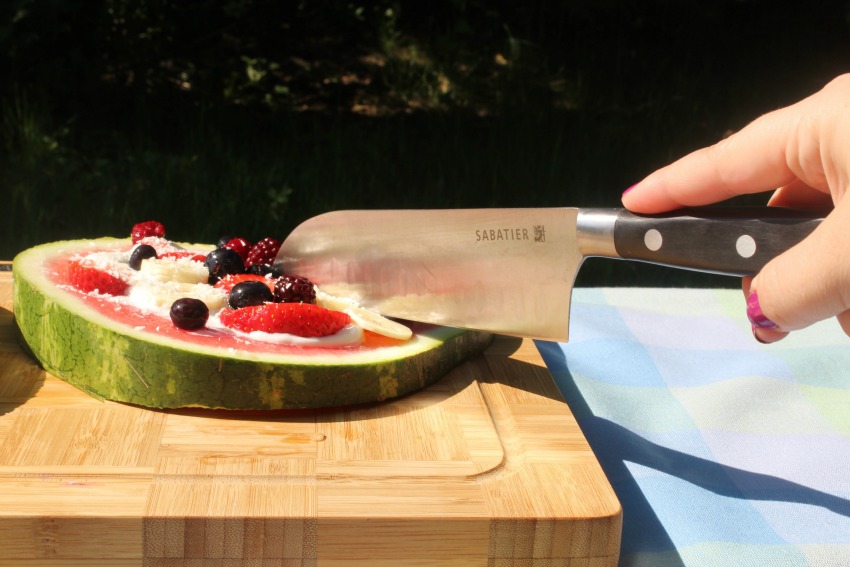 To keep knives working their best, bamboo cutting boards are ideal – like this stunning one from Sabatier. Isn't it just gorgeous? The Sabatier Bamboo Butcher Block is extremely durable and easy on knives. The butcher block doubles as a beautiful tray to present food and there are handle grooves built within it, to make it easy to carry.
It's an ideal kitchen staple, that doubles as a cutting board as well as serving board to entertain. Just imagine a lovely cheese display on the large (12 x 18) and golden-coloured bamboo surface.
Both the knife ($44.99) and the bamboo butcher block ($139.99) are available at Canadian Tire stores.
To learn more about the rich history of Sabatier Canada and a full product listing, visit their website here.
Sabatier Bamboo Butcher Block Giveaway!
I'm excited to team up with Sabatier Canada to give away an exquisite Bamboo Butcher Block to one lucky reader! Please enter in the widget below and good luck!*
*giveaway is open to Canadian residents only.
---
This is a sponsored editorial. All opinions are 100% personal.
Latest posts by Emily Smith
(see all)