We're Gearing Up For An Amazing Summer In The Great Outdoors
This is a sponsored post written by me on behalf of Coleman Canada. All opinions are 100% mine.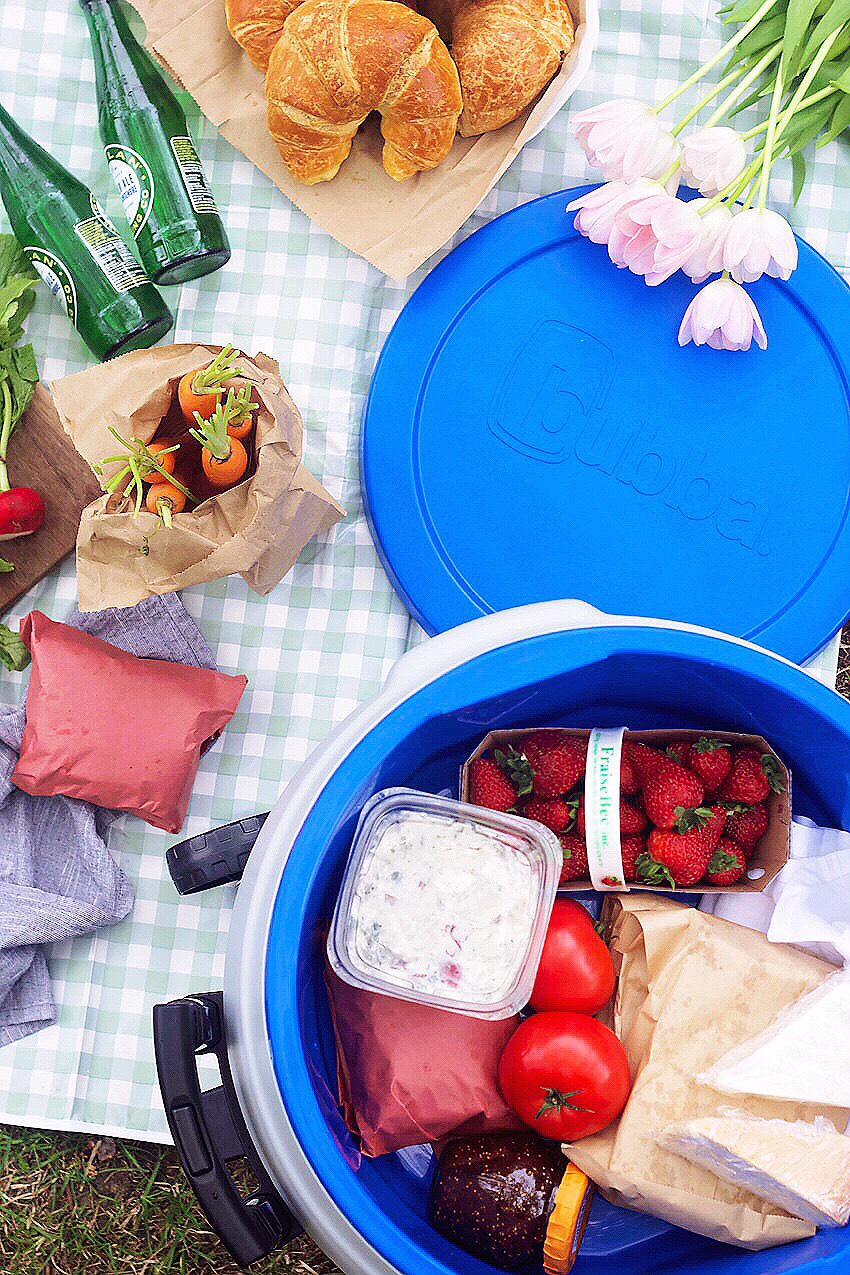 Last summer my family and I came up with a fun, all-encompassing motto we would inevitably shout out every time we took off to either go to the park, the pool, or even our week-long staycay at Lac Philippe in Gatineau. Park life, pool life and beach life, is what we would call out as we got ready for our mini outdoor adventures. I can hear my husband whoop out, "park life!" and me and the kids echoing the words.
It's kind of silly if you over think it – like a real time hashtag, but honestly we were so happy the weather was beautiful after a long winter, it felt like a micro celebration just to enjoy the outdoors to the fullest.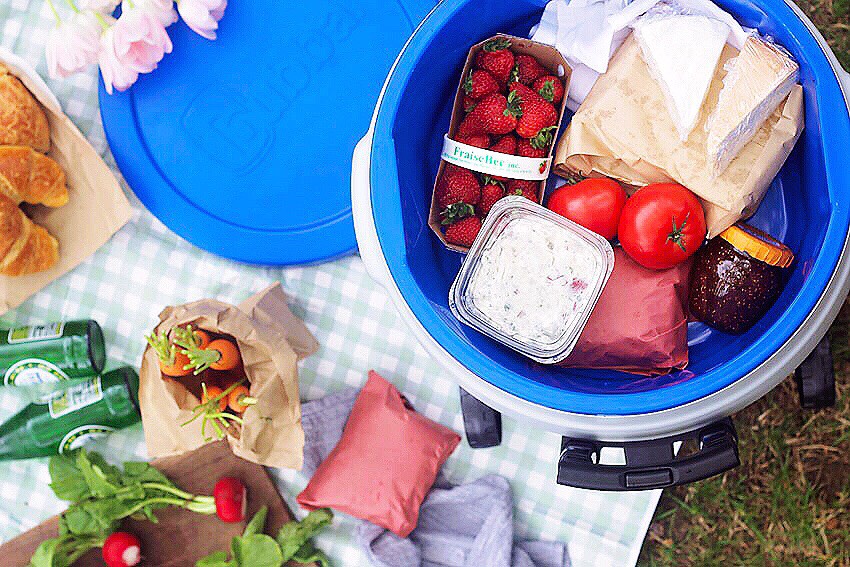 Eventually it stuck, and solidified a family culture that involves being outside as much as possible. The rewards can be incredible and habitual semi-living outdoors is really attainable. Just grab some snacks and drinks and switch to a different mode of operation for a couple of hours each day. What we realized as a family a long time ago, is being outside changes the tempo of our family – everyone slows down, and things like being imaginative or having long conversations happen more frequently and things like screen time and stress, diminish organically.
As the weather is warming up, my family and I are already gearing up for another summer outside, in fact, we've taken advantage of every gorgeous day we've had this spring thus far, which means lots of dining alfresco – we love our outdoor picnics! Whether we're heading to the park or the lake, or even our own backyard, picnics are an affordable and memorable family activity.
One of the basic things about facilitating time in the great outdoors is having some necessary supplies and transporting them. The needs of your family might be slightly different than ours, but one thing I'm sure we've got in common is our desire for cool refreshments when chilling by a beach or spending the day camping at your local park, and some fresh eats!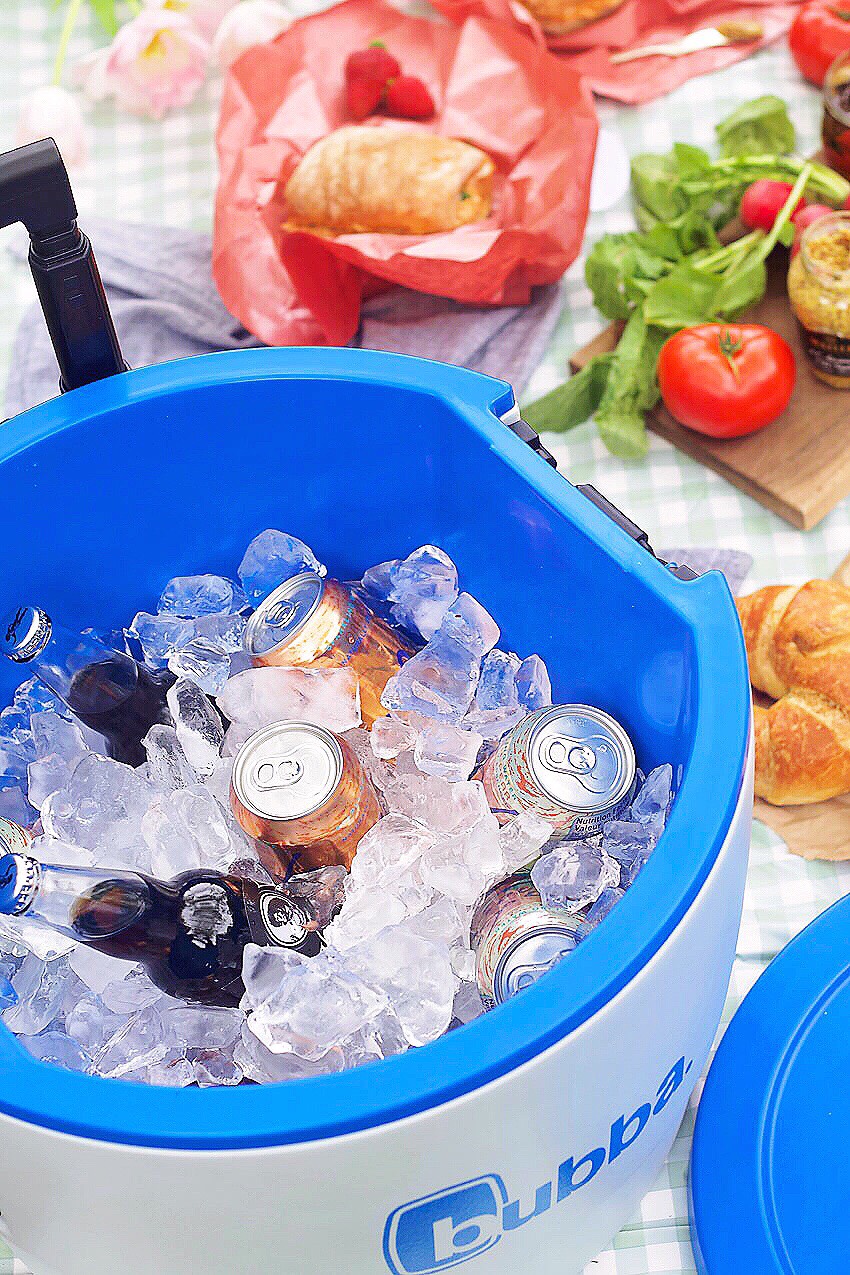 To be honest, last year we toted around an odd collection of beach bags, a couple of small coolers, and backpacks – but this year we've simplified things with our new Bubba 2 in 1 cooler. There's just no going back now, we love it! The Bubba is untraditional in that it has a double compartment which allows you to keep your food in the top section and your drinks and ice at the bottom. Which means, no soggy food! Keeping everything cool and organized, the Bubba® 2-in-1 easily stacks, has a bottle opener attachment, latches securely, and has retractable handles and wheels for no-fuss transportation. Its keg-shaped design allows for plenty of space for drinks and food for all sorts of occasions, from small family gatherings to bigger outdoor barbecue parties. What this means for our family is that we can easily fill it up with a day's worth of refreshments, meals, and snacks even if we're just hanging out and playing in the backyard or rolling it to our local pool or park. We're so please how it makes outdoor living even easier and more enjoyable.
For all your other outdoor needs I suggest checking out Coleman® products for recreational awesomeness, cooking, sleeping, and even serious outdoor journeying. However you prepare for this wonderful time of being outside, I hope you have a great summer and feel free to yell "park-life" or "pool-life " when you're out and about, who knows we might hear you and join in!
Latest posts by Emily Smith
(see all)