What's In My Gym Bag: Gear, Food & Products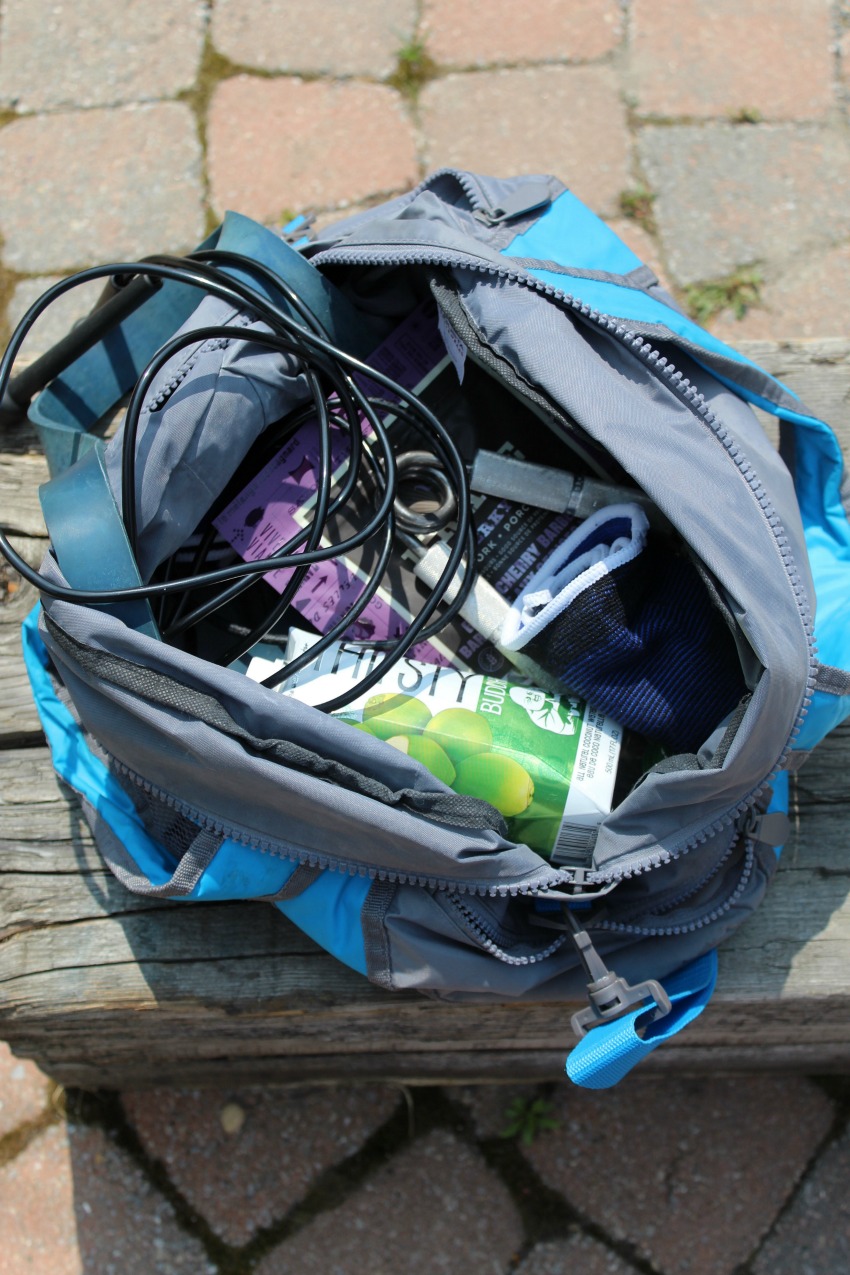 The Scouts have an awesome motto: "be prepared," and as this can be applied to a lot of daily activities, I put it into practice in my gym bag. However, my gym bag isn't just something I take with me back and forth to my gym, it is my super convenient carry all (packed with awesome miscellaneous items) to help me take on the day!
My gym bag can be broken up into three main categories: things to help me workout, basic provisions to eat and drink, and products to wash up with.
Workout Gear Found In My Gym Bag
Two really awesome items I carry with me everywhere are my Captains of Crush grippers and Iron Woody bands. The CoC (Captains of Crush) grippers are torsion spring handles with differing degrees of resistance (I carry five different ones), and I have been working out with them for about four years now. Primarily they work out my grip (focusing on my forearms). Since the hand grippers are small, I can easily carry them wherever I go.
One of the reasons I focus on working out my grip (multiple times a week) is that the benefits carry over to numerous other exercises, including the overhead press and deadlift. The other piece of strength equipment I carry is a few Iron Woody bands, which like the CoCs, I have been using for almost four years. The Iron Woody bands are simply looped elastic bands and also like the CoCs, they are easy to store in my gym bag (I carry three different kinds, with differing degrees of resistance), with the bands I usually use them to imitate movements I would do with a barbell (you can literally do a ton of different exercises with them) or use them in stretching or yoga poses to increase the intensity of the pose.
Lastly, in this category, I carry items that are pretty common in a lot of gym bags: chalk, lifting straps and knee/elbow sleeves; which are items I like to have at my disposal when I am lifting heavier weights with a barbell.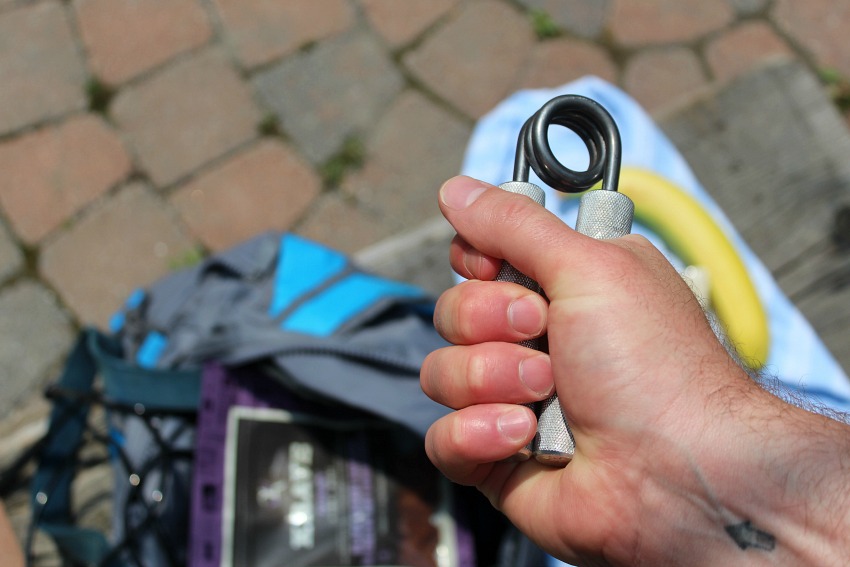 Food & Drink Found In My Gym Bag
Healthy snacks and beverages are really important to prepare for, especially if you have two little monkeys like I do and are out and about with them a lot. In our household, we prepare most of our meals and eating out is a rarity, therefore when I am heading out solo or with the kiddos, I will often raid the fridge like a teenager coming back from school!
We usually have chopped carrots/celery or some of my wife's awesome baking (like her Gluten-Free Tropical Snack Bites) and a wide variety of fruits – which are all easy to bag up and head out. In addition to this, I am not opposed to certain packaged foods (as long as they are not junk food pretending to be healthy food). A recent product that I am truly loving is Krave Jerky (you can read my review here). Krave Jerky is tasty and has a great protein to calorie intake ratio, making it ideal for when I am coming back from a heavy lifting session. Another health conscious prepackaged food that I am carrying right now is Hungry Buddha Coconut Chips (I love coconut products!!!) and these awesome bites of coconut come in some really great flavours like Wasabi and Sriracha, they are really delicious and non-gmo, gluten free and vegan (additionally cool).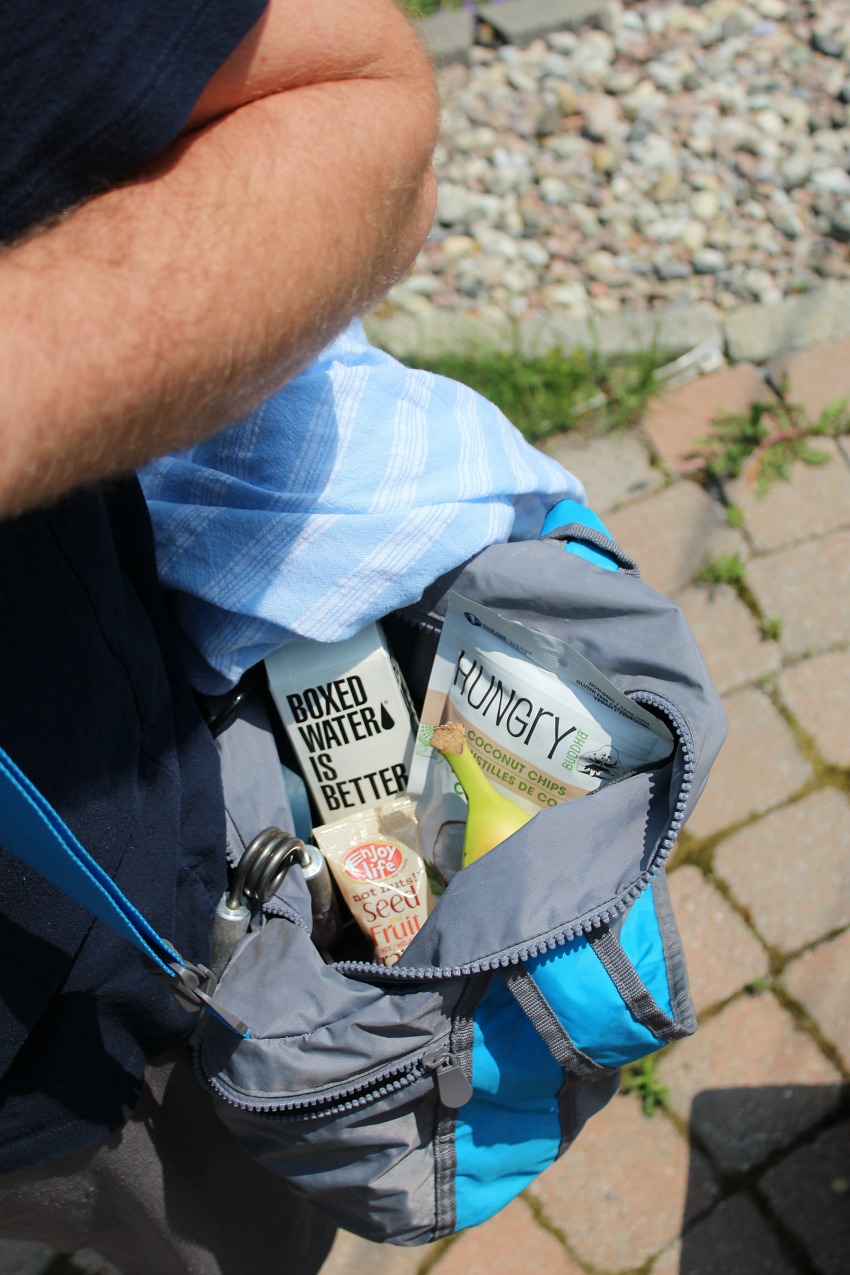 Next, I always try to carry something to drink when I am out and about. If you only carry one thing with you when you're travelling: carry water! I am serious. Drink water, more water and then even more water. You can usually find multiple water bottles in my gym bag and I usually have a glass of water at least once every hour or two at most. In addition to this when I am heading to the gym, I will often carry with me a cup of black coffee, I love coffee, but I don't put anything in it (which gives me a boost in the morning/afternoon but not any additional calories).
Personally, I am not a fan of your regular sports drinks, energy drinks or anything else being marketed to help people get through their day (or workout) but I do love coconut water (for real I love coconut products!!!) and like their coconut chips, Buddha Brands Co., makes a great coconut water called Thirsty Buddha. Whereas, I might have a cup of black coffee (and a ton of water) before my workout, coconut water is something I will occasionally drink to replenish and refresh. I have enjoyed coconut water for a couple of years now and Buddha Brands Co. is a solid choice.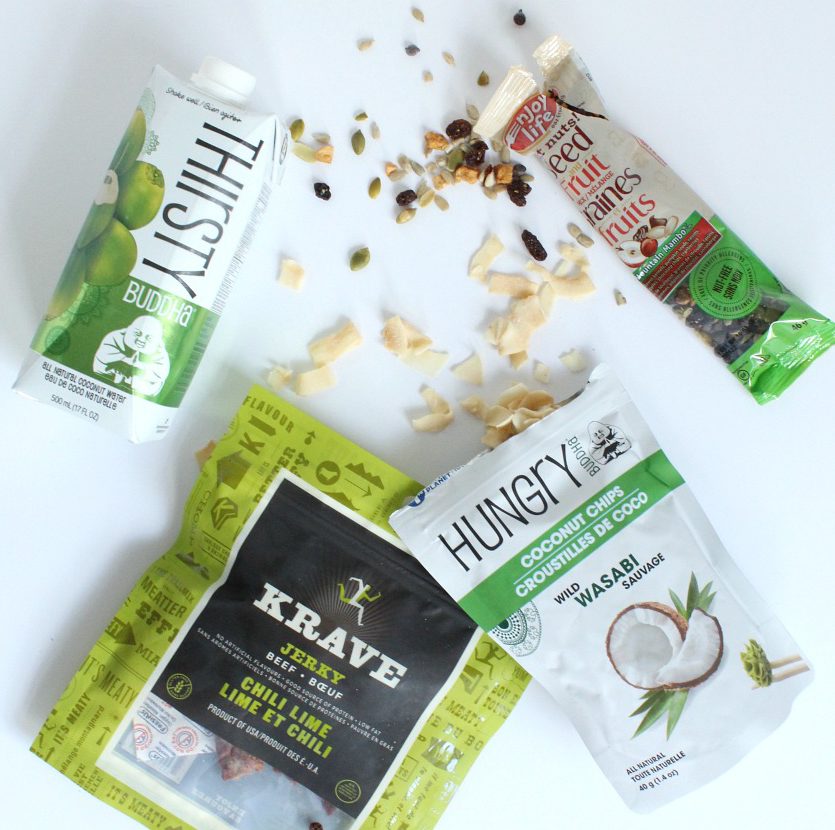 When you're headed back from the gym or driving around knocking out chores, instead of treating yourself to a sport, energy or soda drink, grab some Thirsty Buddha and try it out! Again, like packing my daily gym bag, making sure you prepare drink and food options beforehand will help facilitate choosing healthier options and avoiding getting hangry (hungry+angry).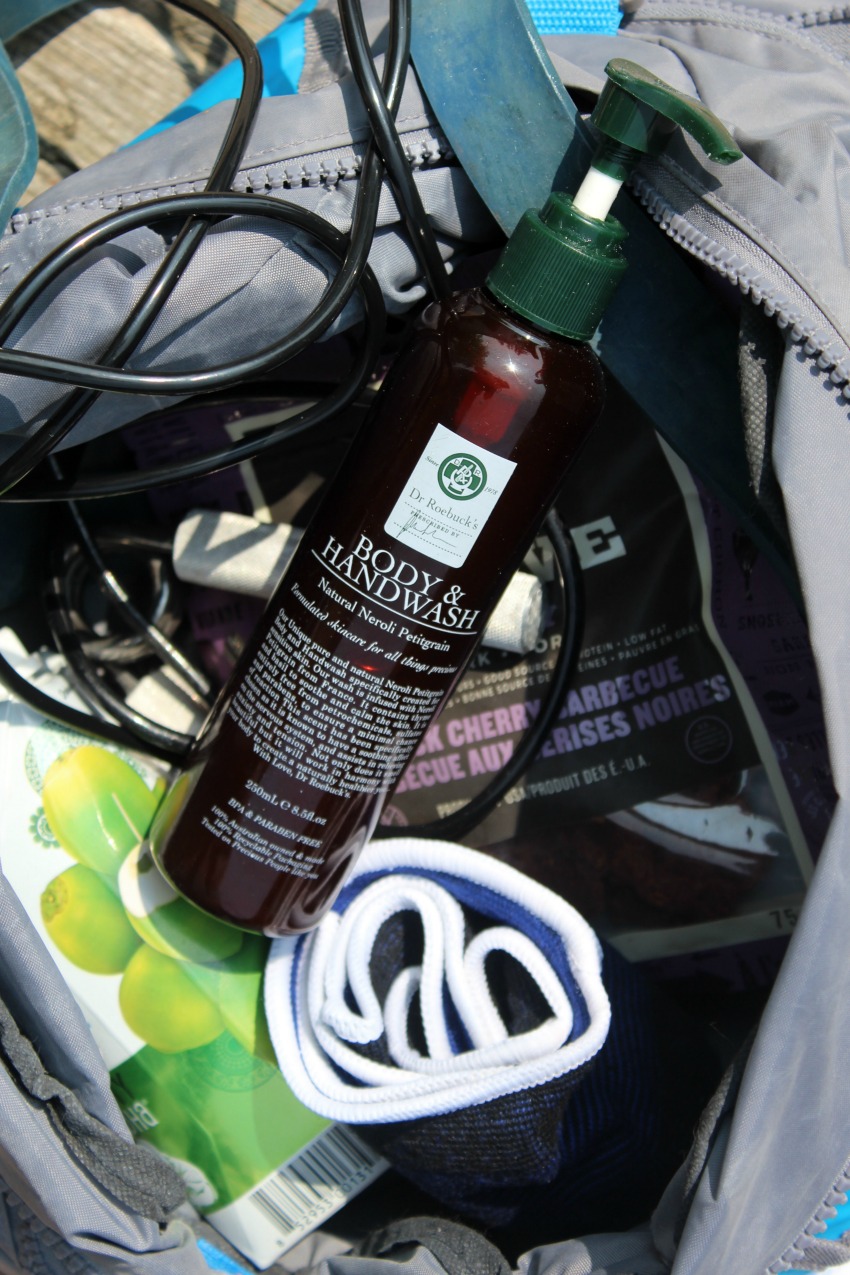 Personal Products Found In My Gym Bag
Even though this is my gym bag, I am still very much a daddy. So you can often find diapers and baby wipes stashed in between snacks and workout gear. In addition to this, I bring body wash with me and a quick-drying towel. Even though you can often find a soap dispenser in gym showers (and public bathrooms everywhere), I have started to pay closer attention to the kind of soap I use on my body. The truth is, there a lot of chemicals that I am not sure I really need to be using on my body on a regular basis.
With this in mind, I have been using Dr Roebuck's Body & Handwash, and in my opinion, this soap is a lot better for your skin (and body) than a lot of options out there (to learn more about Dr Roebuck's line of products, check out my wife's review here). Regardless of what you choose for yourself or those with you (my kids can get seriously messy, especially at the park), it is a great idea to have something handy on you to sort out a mess and in my case take a shower after my workout as to steal kisses from my pretty wife when I return home.
Bag it up
These are all the items you will often find in my bag – things to help me knock out a quick workout (in the backyard or park) or carry with me to the gym, something to snack and sip on and things to get cleaned up with. I encourage you to pack up something similar! Even if you work in an office and want to fit in a quick run during lunch or enjoy a healthy option to eat and drink, having these items close by can help you out.
Now that I've shared most of the items in my gym bag, I would love to know – what's in your gym bag in ?
---
Disclosure: Some of the products endorsed in this editorial were sent to me for review. I have only included products in this blog post that I truly enjoy and use, opinions are 100% personal.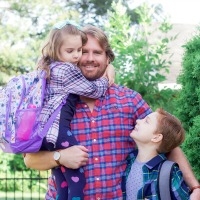 Latest posts by David Smith
(see all)