Tasty & Healthy Gluten-Free Carrot Apple Muffins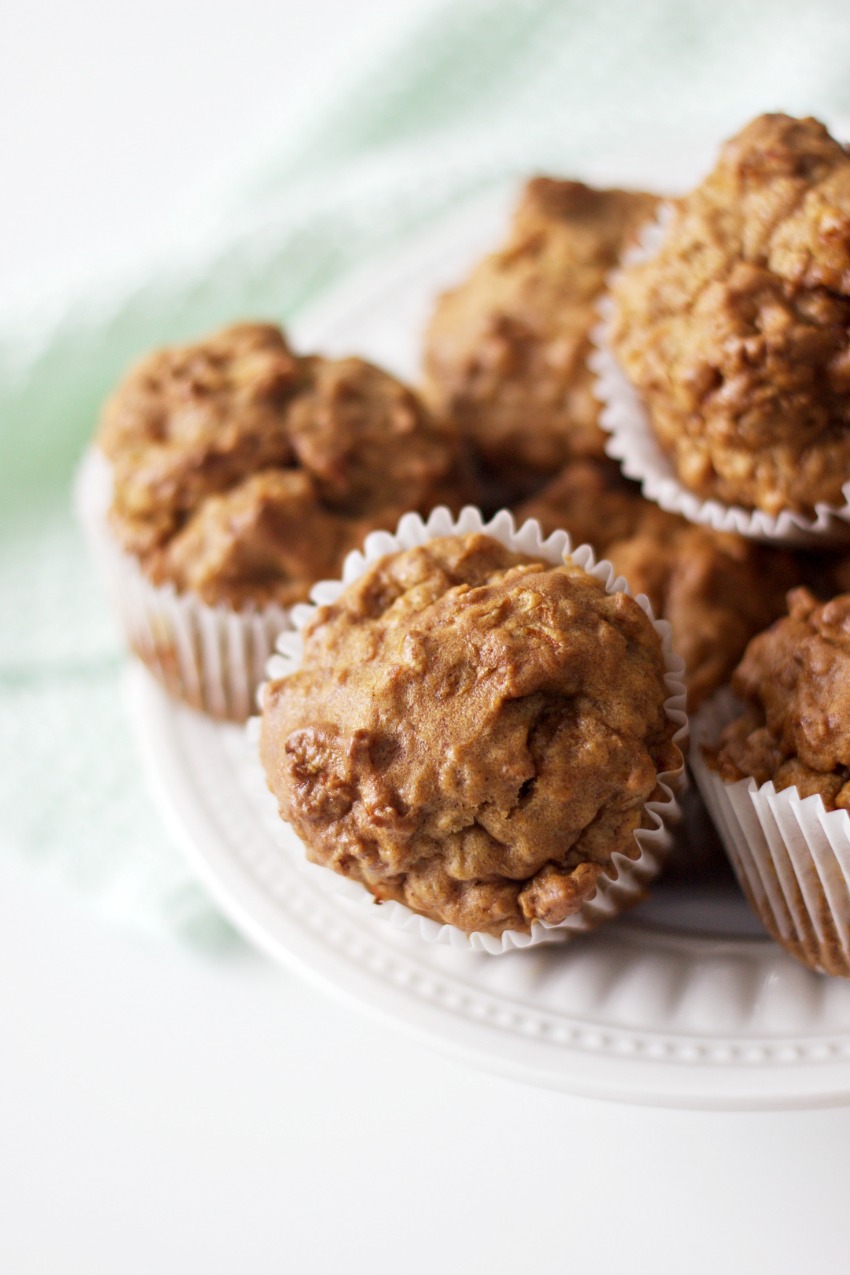 Oh, spring! You bring with you warmer days, blue skies, and chirping birds. How refreshing it is to see the grass and buds on the trees – however, I was not expecting my family to get an unfortunate bout of the spring flu.
First my son fell sick, then my daughter, and now my husband! I've been pumping Vitamin C and resting with my kiddos (face to the sky!), since all they want to do is cuddle, all while praying that I won't get sick too. So far so good, and I'm thankful that one of us is still standing to be able to take care of the rest! Although my family's menu for the past week has mostly consisted of saltines, soda water, and popsicles – I know the moment they are feeling better their appetite will return with a vengeance. And friends, I'll be ready!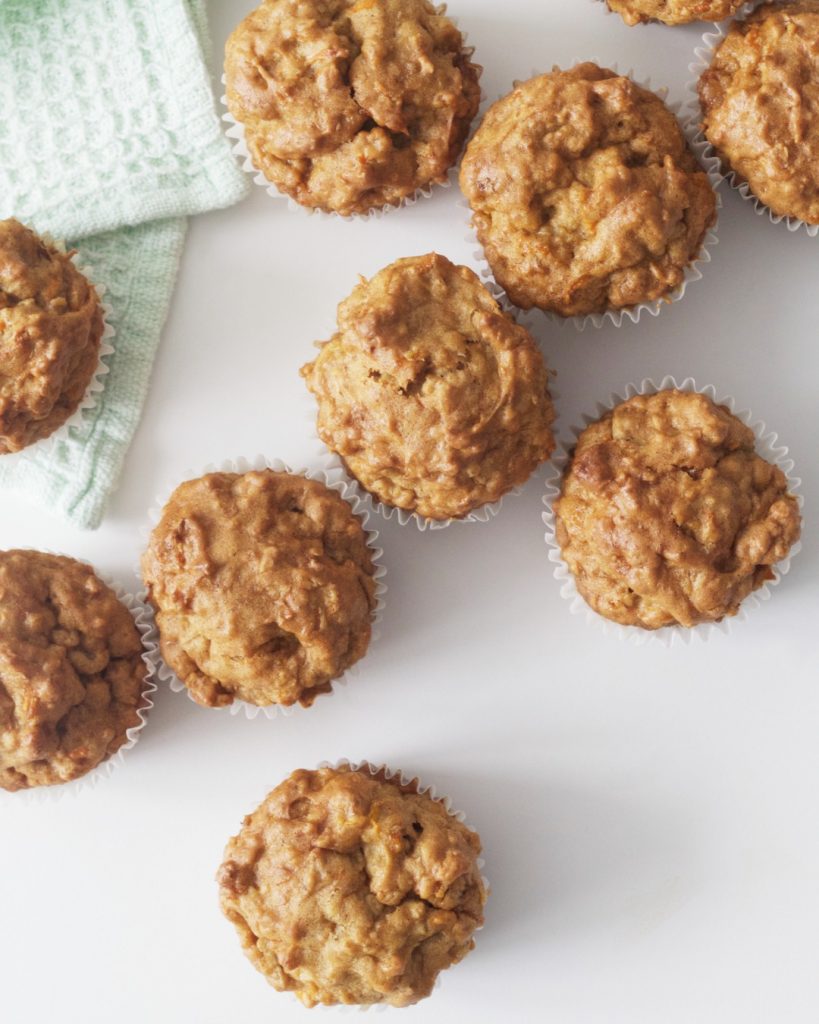 These scrumptious, hearty gluten-free carrot apple muffins will be waiting. They're nutritious, delicious, mouth-watering, and have the perfect crumb. Full of delectable flavour, they taste so good in the morning with a cup of coffee, tea, or a tall glass of cold coconut milk (our kiddos fave). The grated apple and carrots, oatmeal, and low sugar in the muffins make them a healthy choice that's ideal for breakfast or snack.
I've whipped up a batch and frozen them, so they're ready to thaw and enjoy as soon as everyone pulls through – which I'm hoping is soon!
I hope you'll give this tasty and healthy muffin recipe a try!
Print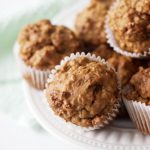 Tasty & Healthy Gluten-Free Carrot Apple Muffins
---
Description
These healthy and moist carrot apple muffins make a nutritious breakfast.
---
1/4 cup

coconut oil, liquid form (or other oil)

1/3 cup

mashed very ripe banana

1

egg

1/4 cup

honey

2

small gala apples (or other sweet apple), grated

1/2 cup

brown sugar

1/2 tsp

salt

1 1/2 tsp

baking soda

1/2 tsp

ground cinnamon

1/4 tsp

ground nutmeg
A pinch of ground ginger

1/2 cup

unsweetened almond milk

1

filled cup grated carrot

1 cup

gluten free rolled oats

1 1/2 cup

all purpose gluten-free flour
---
Instructions
Preheat oven to 375 F.
Line a muffin tin with twelve liners.
In a large mixing bowl, whisk egg. Then add in mashed banana, coconut oil, honey and brown sugar.
Then add grated apples, grated carrot and almond milk.
In a cup, add oats, baking soda, salt and cinnamon, stir together. Add into the wet mixture. Then add gluten free flour. Stir until well combined.
Divide the batter evenly into the muffin tins.
Bake for 40 minutes, or until centre comes out clean with a knife test or tooth pick test.
Remove from oven and allow to cool completely.
Once they are cooled, enjoy!
Notes
Store in fridge for up to 3 days or store in freezer safe container for up to 3 weeks.
Latest posts by Emily Smith
(see all)