I want my daughter to always play sports like a girl, just like me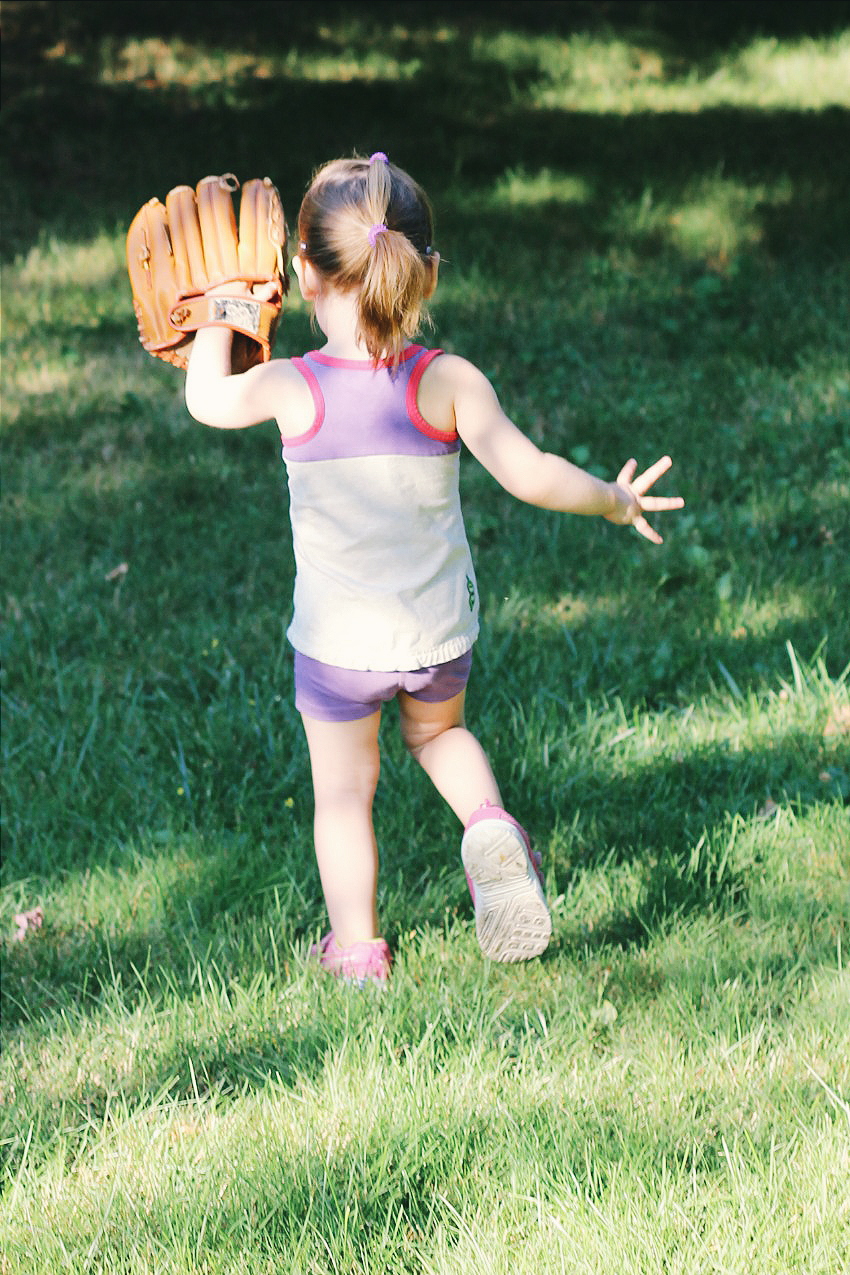 I remember my first softball practice; I must have been around 8 years old. On the team were three girls, including me – the rest were boys. We were all wearing bright green little league t-shirts and I paired mine with my favourite pink striped shorts.
"Girls can't play ball" said one of the boys.
"Everyone can play ball" I replied.
And I did, I played softball like nobody's business for nearly ten years. I gained the nickname "Slugger" and "Grand Slam Em" over those years, hitting home runs every season. I played hard, with all my heart – I played like myself, like a girl.
At school, I was on the volleyball team, basketball team, soccer team – you name it, if I could make the team, I wanted in. Playing sports challenged my abilities and built confidence within myself, confidence I still possess today.
Sports have been shown to help girls stay confident as they become adults yet according to a recent study*, more than half of girls will have dropped out of sports by the time they end puberty. They feel like they don't belong and we need to change that!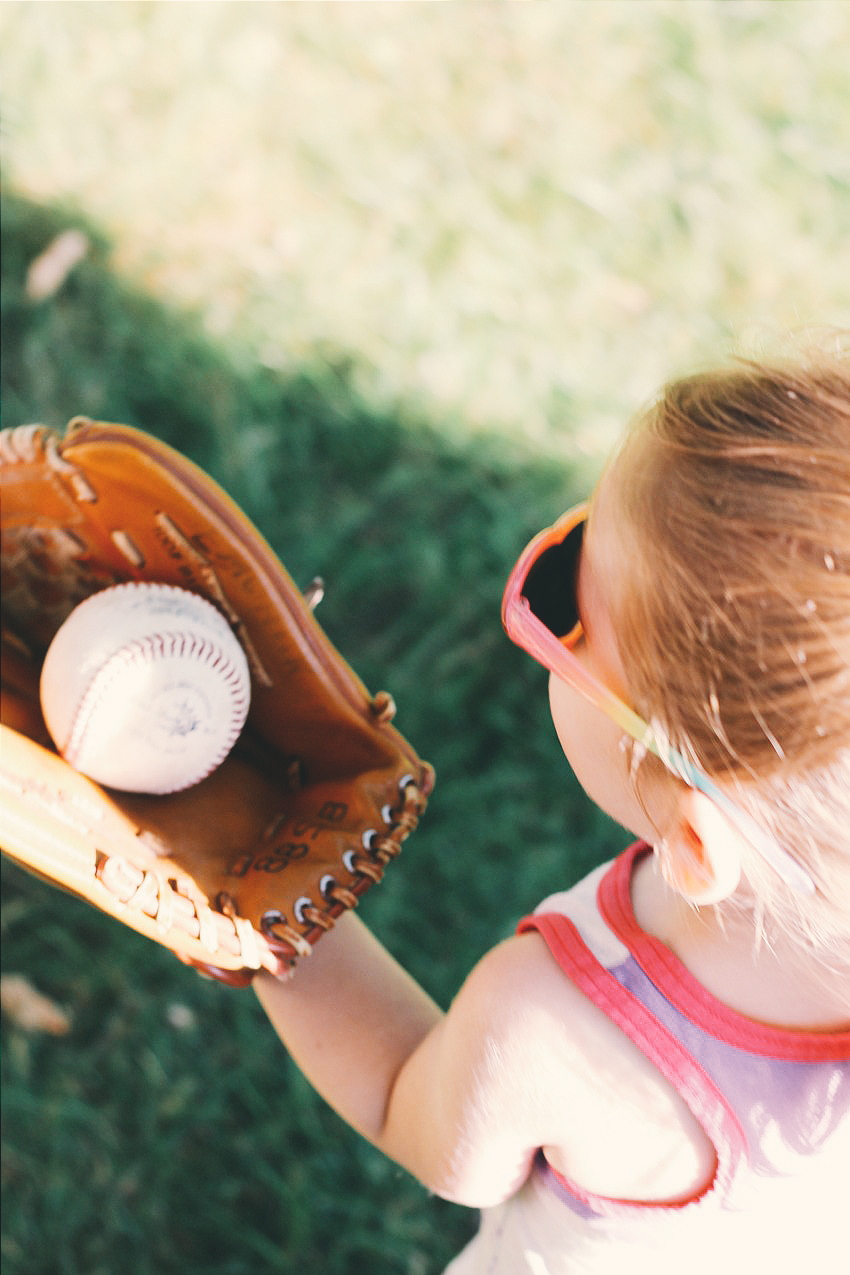 The softball league I was in capped off at age 18 – and there wasn't another one at that time for adults in my area. It was a tough break and I wish there had been.
These days, when I'm on the field, I'm playing with my kids. Whether we're kicking a soccer ball around, learning how to play catch, or doing calisthenics together – sports and physical activities are part of our everyday. My daughter gets right beside me and copies my moves and shows me her muscles when she's done. She's proud of herself and that's a feeling I want her to have for the rest of her life.
Building confidence starts young and I want my daughter to know that she is powerful and can do anything!
She can play any sport she wants; she can play like a girl and be proud of it.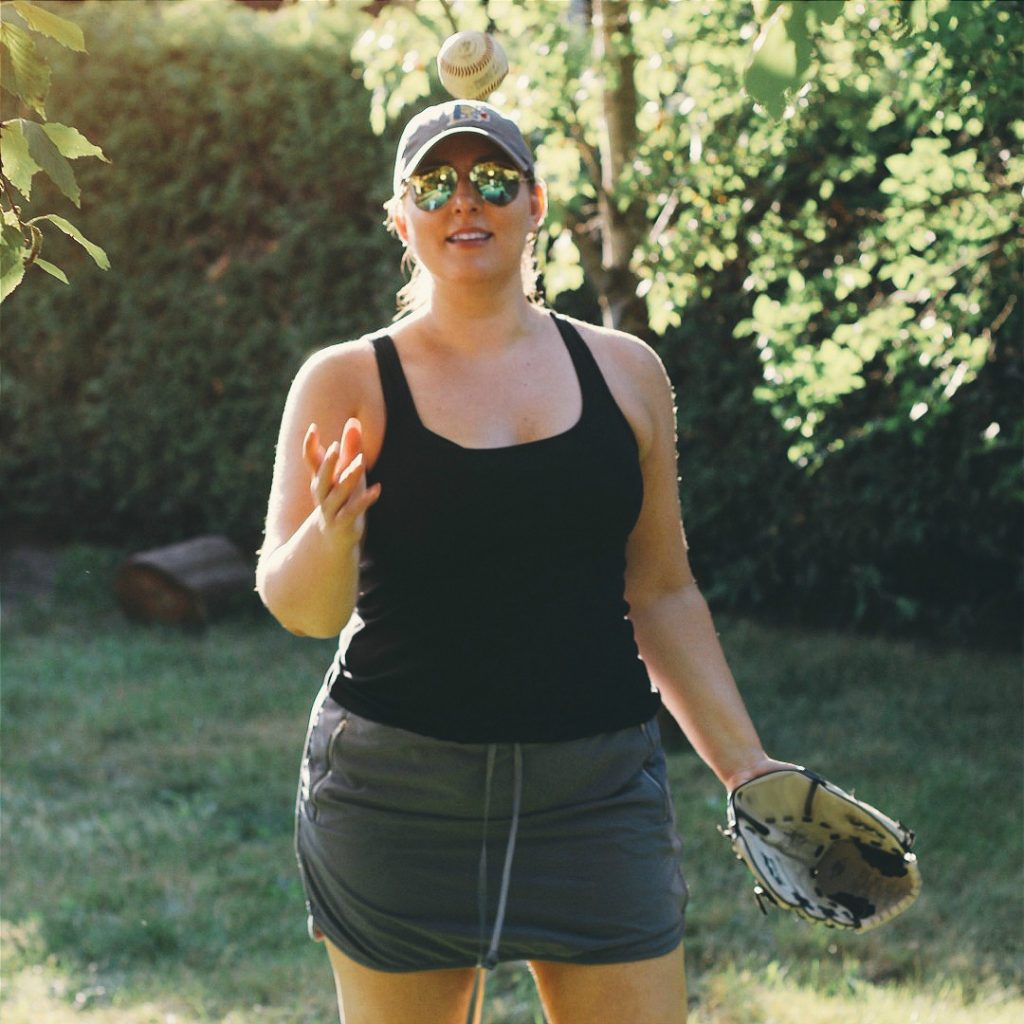 For more than 30 years, Always has been cheering girls on and encouraging the building of their confidence. They have taken their efforts globally and have made it their mission to change the simple phrase of #LikeAGirl to mean powerful and incredible things.
Always champions girls to keep playing sports and know that they do belong and they are worth it.
Now that's a message in the media we should all support!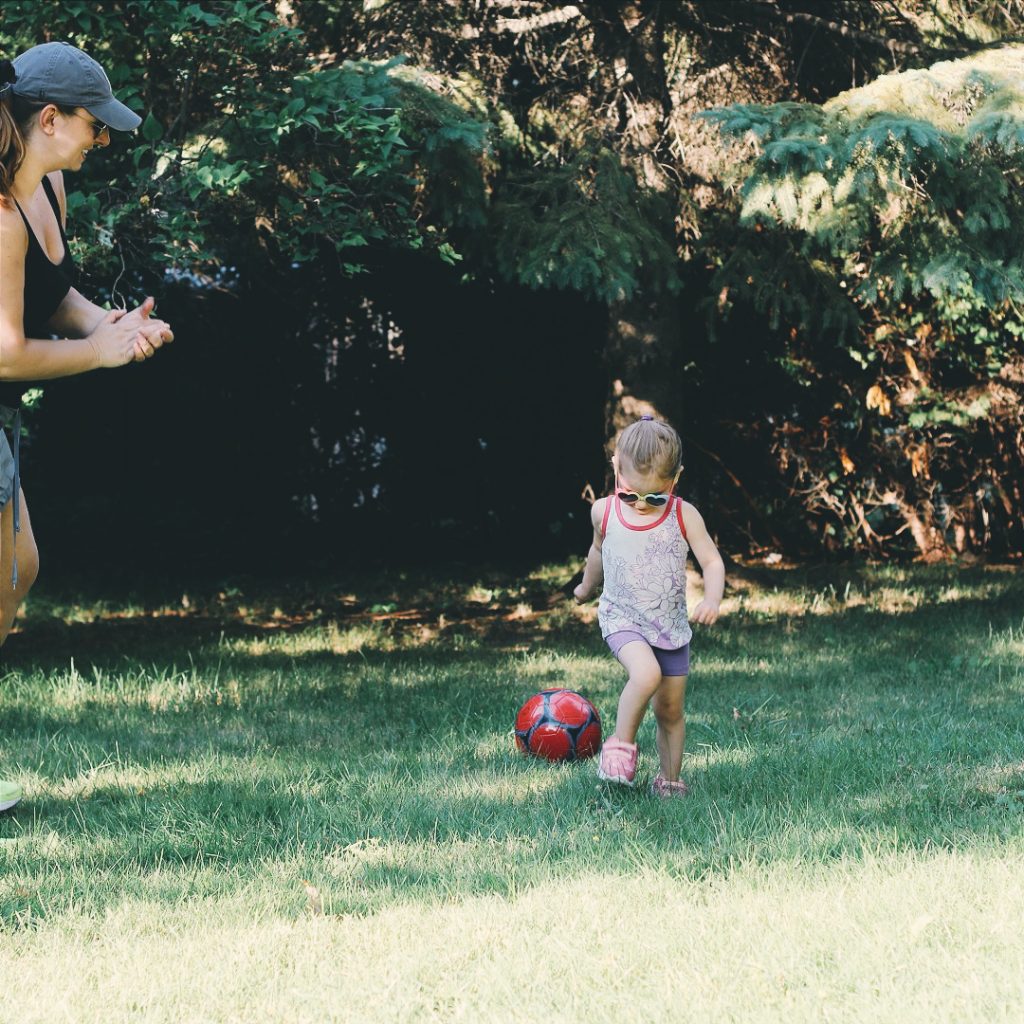 Take a moment with the girls in your life (daughter, grand-daughter, niece) to watch this short video as girls from around the world speak to the discouragement they've overcome and the powerful message they're sharing with other girls.
I invite you to be part of this movement and show us how you keep playing #LikeAGirl
Share your story, a photo of you in action, or even a video using the hashtag #LikeAGirl on social media and encourage your friends to as well!
Let's continue the momentum of change together and encourage girls to go the distance with the sports they are so passionate about.
---
* Key 'Always Puberty & Confidence Wave IV' Study Findings
By age 17, at the end of puberty, more than half of girls (51%) will have quit sports.  7 out of 10 girls who quit sports during puberty felt they did not belong in sports.  Only 1/3 of girls feel that society encourages girls to play sports.  Three of the top benefits of staying in sports girls reported are increased confidence (62%), teamwork (64%) and leadership skills (54%)
This piece is in collaboration with Procter & Gamble.
Latest posts by Emily Smith
(see all)