10 Creative Halloween Party Ideas and Recipes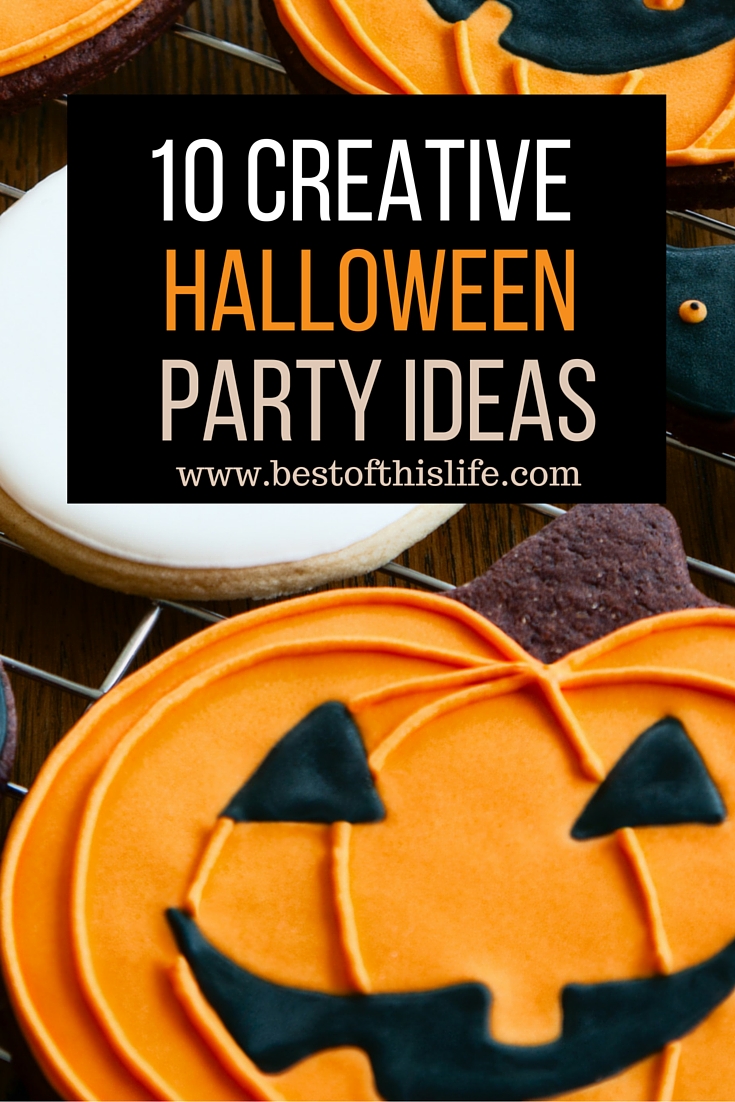 I can't believe Halloween is this Saturday. Where has October gone? More than ever, my little guy is interested in this spooky holiday – and while I can't say I'm the biggest Halloween fan, I never say no to a party! Every year, we throw a small gathering with themed drinks and food and watch a few holiday classics, including It's the Great Pumpkin, Charlie Brown. 
We usually trick-or-treat at our neighbours doors and since our kiddos aren't in it for the long haul, we retreat home to munch on a few more treats and dance to the Monster Mash. This year, my son is dressing up as Batman and my daughter will be a purple fuzzy bat! I can only imagine their excitement on the day of, considering they love playing dress up in general.
When it comes to Halloween parties a touch of scary and drama go a long way, as does traditional orange and black colours. I have never been drawn to the gory, so I'll leave it to the zombie-fans! I've rounded up some fun, light-hearted Halloween treats and decor inspiration to add some flair to your Halloween party this year.  Have fun and don't scare the daylights out of your friends and family, okay?! 
Courtney takes a pink chic spin on Halloween with this vibrant and bold table decor. I love how elegant and playful it is!

What kid wouldn't go crazy for one of these monster joe's? This is such a creative idea for a Halloween dinner.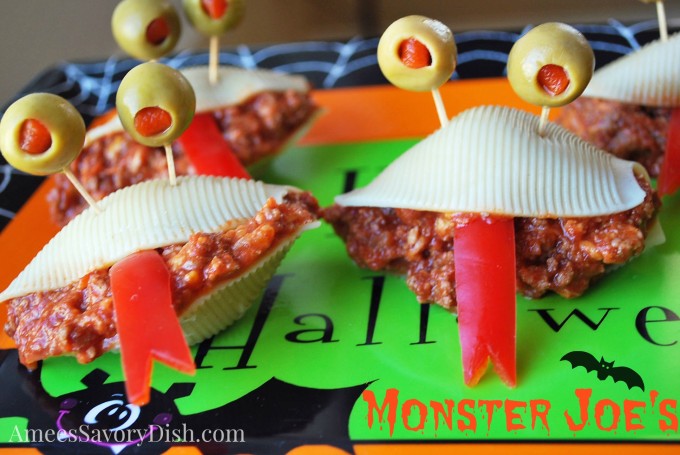 We are definitely going to make Jamielyn's candy "corn" recipe – it's the perfect snacking food for movie night!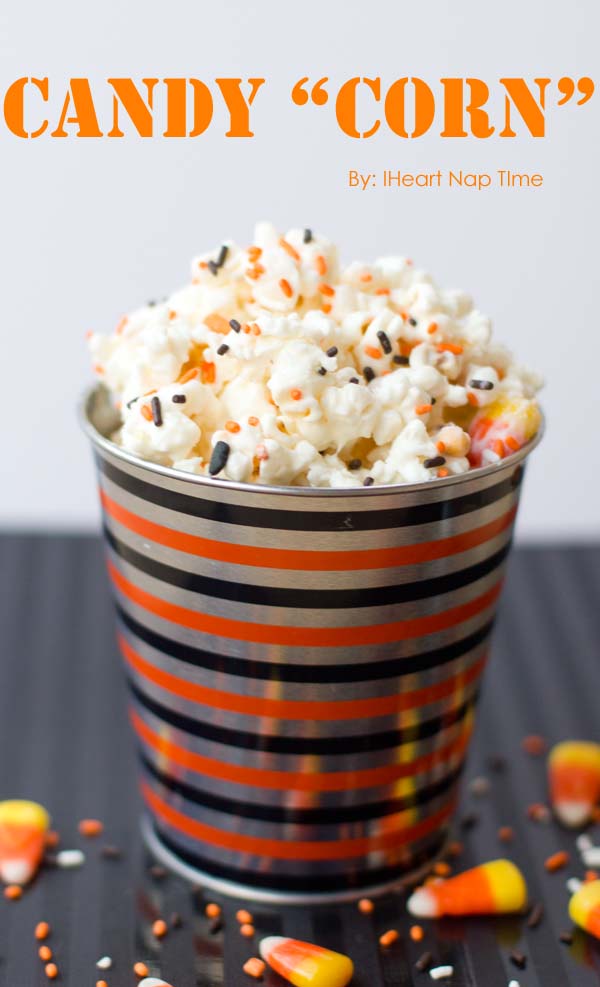 Zainab recreates the monster cookie with Halloween candy. These are great for sending to school for Halloween class parties.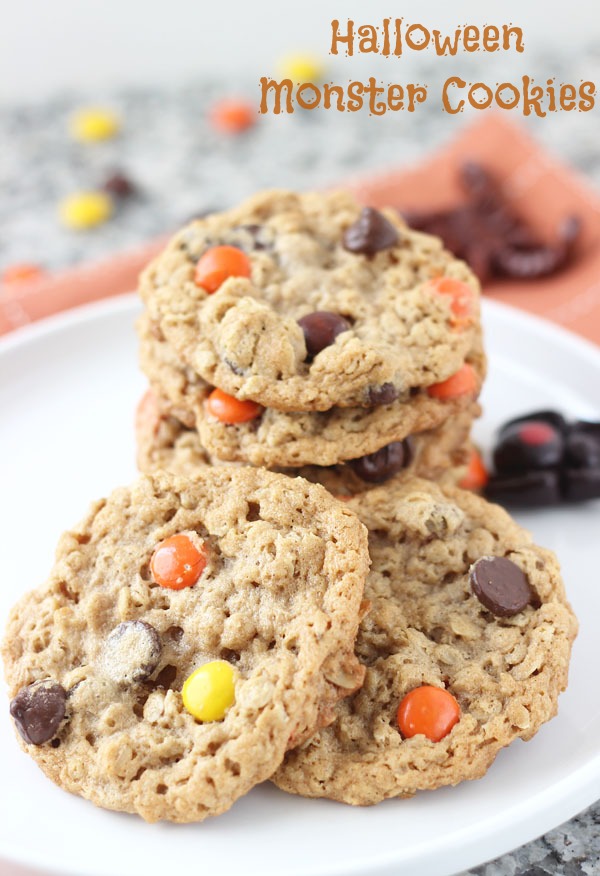 Amy shows us how to take our rice krispies treats game up a notch! Let me tell you, these are going to be a HUGE hit with party-goers.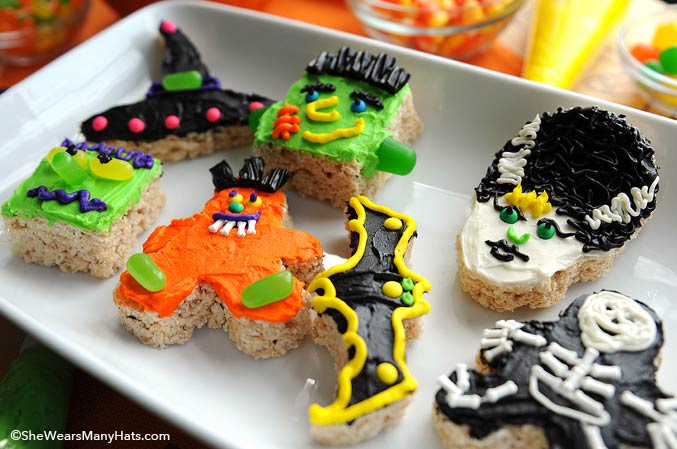 This snack table created by Jessica is so up my alley. It's Halloween themed, yet not over the top and has a very organic and authentic vibe to it. Also, the snack ideas are on point, keeping sugar overload at bay. Check it out!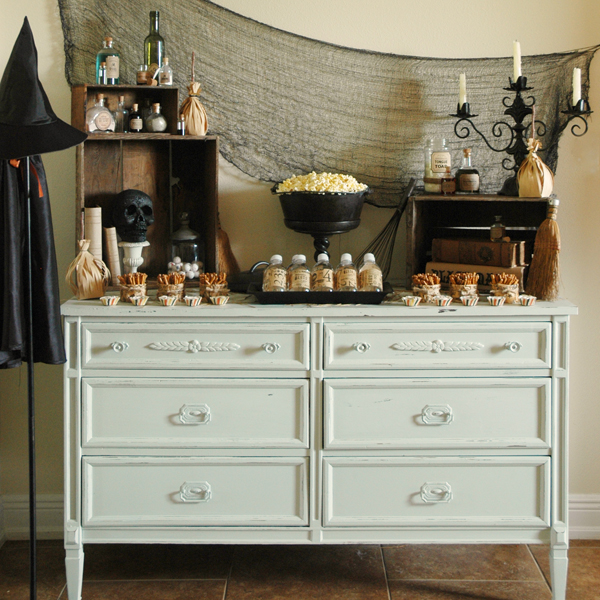 This is one of our most popular fall posts on the blog – and it's not hard to tell why, this apple cider punch is delicious!
Amanda totally nailed these candy corn pudding pops! My son loves popsicles all year round and Halloween is no exception. Wouldn't these look great served on (food grade) dry ice?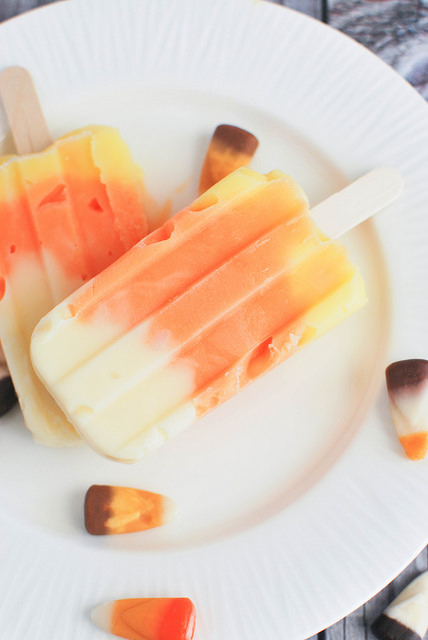 A few Halloweens ago we made these caramel apples with twigs instead of popsicle sticks and it was quite the conversation starter.
Ashley knows what partiers really want, C-A-N-D-Y! This toffee is dangerously scrumptious.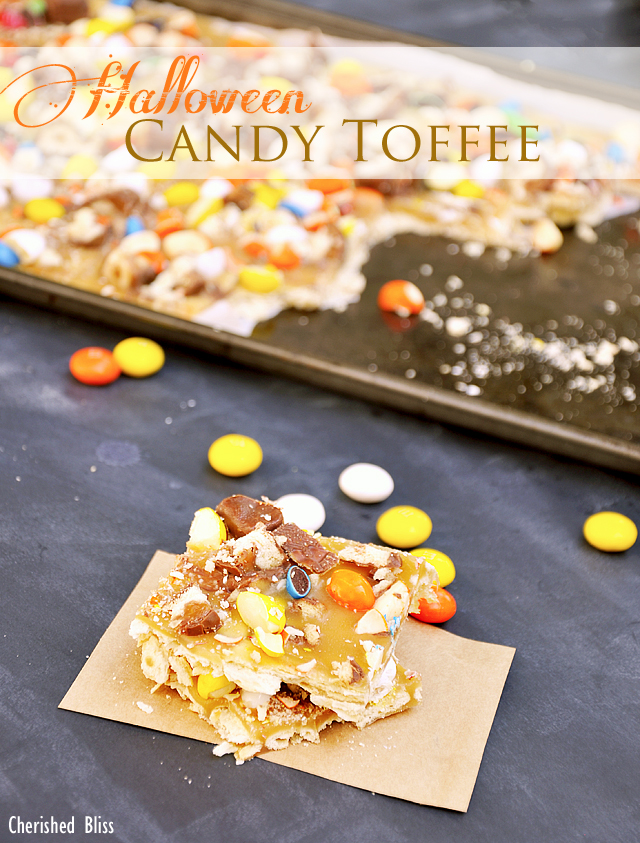 Do you have a favourite Halloween decoration or recipe that you pull out every year? Do share.
Happy Halloween!
Latest posts by Emily Smith
(see all)