Achieve Your "Healthy and Easy" Salad Goals with Eat Smart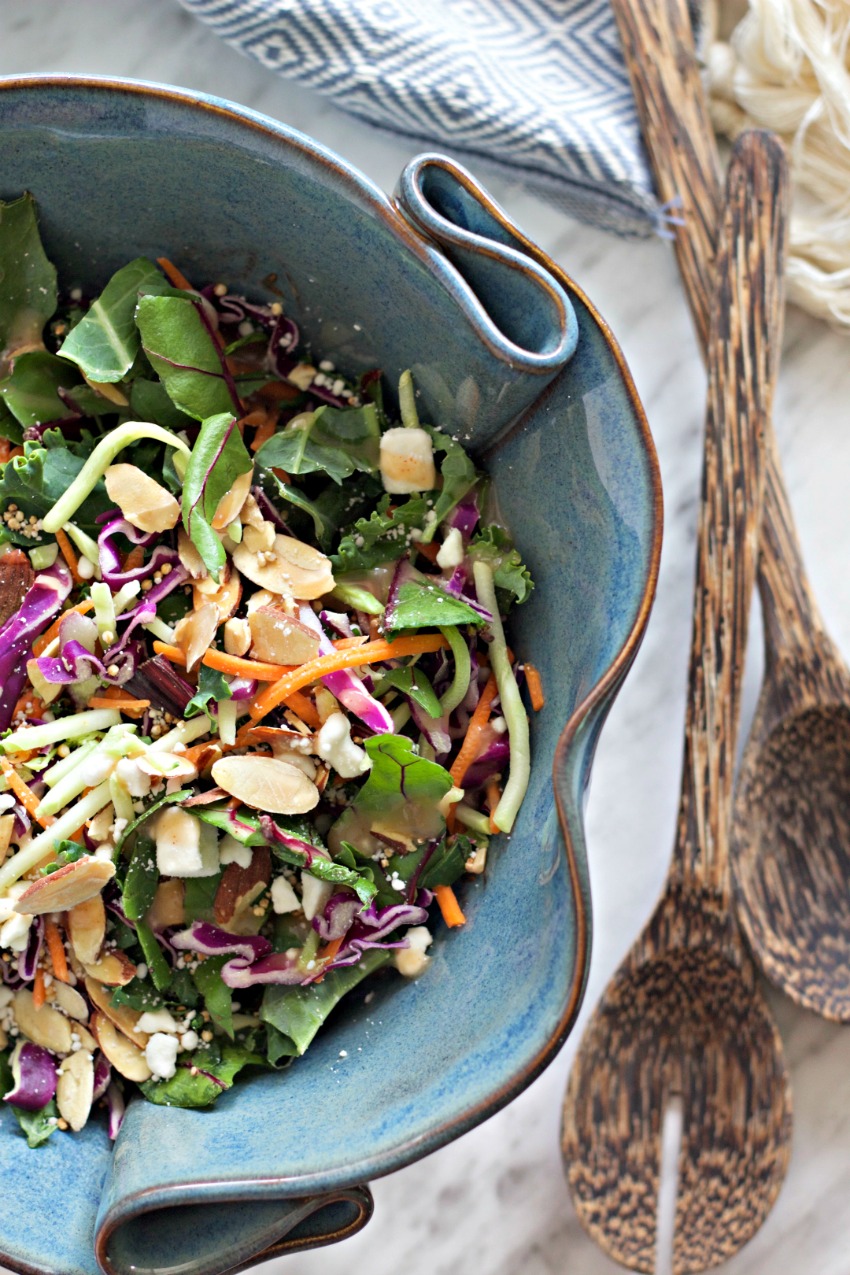 When it comes to salads, I can easily get bored with the same old lettuce, veggies, and dressing combo. If I don't switch things up and keep my salad game fresh, I find myself rejecting salads all together, which I don't want to do! The perfect salad is delicious, satisfying, and nutritious – all desirable things in a good meal, right?
Eating healthy foods is a top priority in my home. Both my husband and I are very conscious about preparing nutritious meals for ourselves and our children. However, life is busy! Our work schedule is full, we're raising two kiddos – and well, don't get me started on the loads of laundry waiting for us to wash, dry, fold and put away (p.s that's a full-time job in of itself).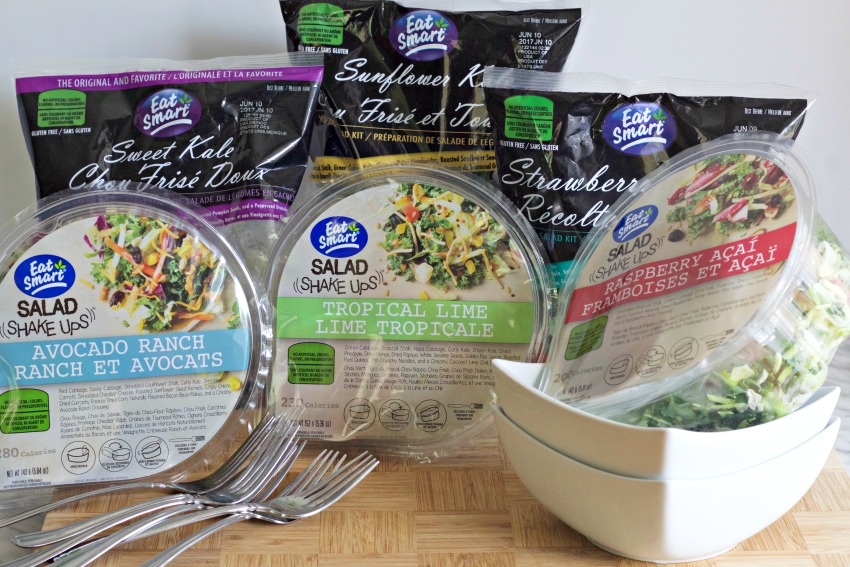 Our days are jam packed, to say the least, but thankfully both my husband and I are honest about our limitations and we know that we can't do it all without some help! But instead of taking shortcuts when we've reached our max, like ordering food throughout the week, we take creative approaches like prepping for our meals. One of my absolute favourite ways to plan ahead is to stock our fridge with Eat Smart Gourmet Salad Kits and Salad Shake Ups.
It's really important to us to reach for REAL food as much as possible (skipping on processed foods) and that's why Eat Smart is our go-to, especially since close to 90% of Eat Smart products contain clean foods – including all cut vegetable products, salad blends, and our fave nutrient-dense Vegetable Salad Kits. As a brand, their goal for their entire product lineup is to be free of high fructose corn syrup, artificial preservatives, hydrogenated fats, as well as artificial colours, flavours, and sweeteners by the end of 2018.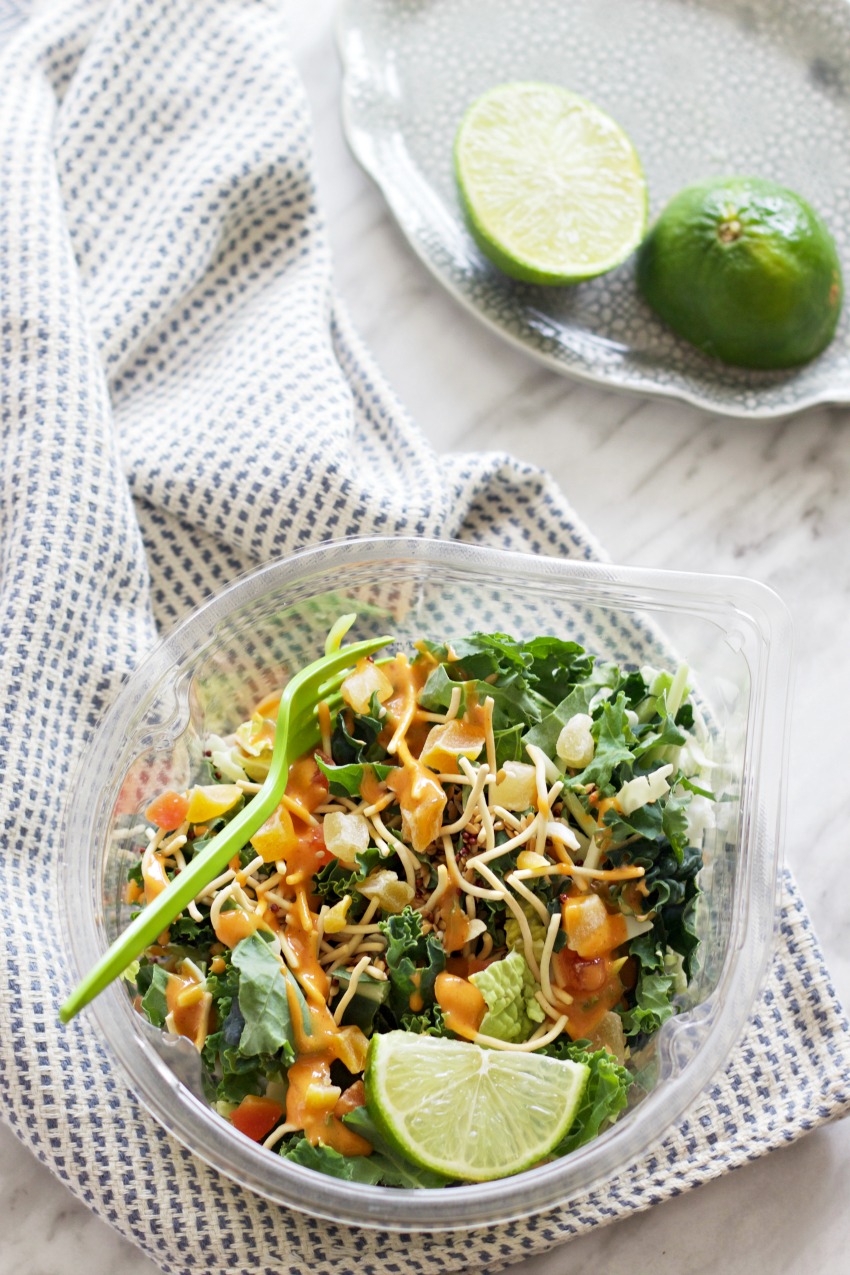 Eat Smart is a lifesaver for my family and I. As a work from home mom, there's always something to do! Often, I realize I'm hungry by the time I'm really, really hungry. This is the danger zone for eating something quick and unhealthy, that's why grabbing a Salad Shake Up for lunch is ideal. I get all the fresh goodness of veggies, the proteins of nuts, and the savoury flavour I crave. They truly hit the spot. Do you know who loves to share a Salad Shake Ups with me? My 3 year old daughter. Just like her mom, she is a big fan of all the different flavour varieties that Eat Smart offers.
From lunch to dinner, we incorporate Eat Smart Gourmet Salad Kits into our family meals regularly. We'll open up a kit and toss it into a stir fry, or create a mediterranean-style platter with brown rice, legumes, and a fresh salad (using the dressing to season the whole plate), which makes for a nutrient-rich and wholesome supper. Eat Smart Salad Kits help us achieve our healthy eating goals while saving us time in the kitchen. It's a win-win!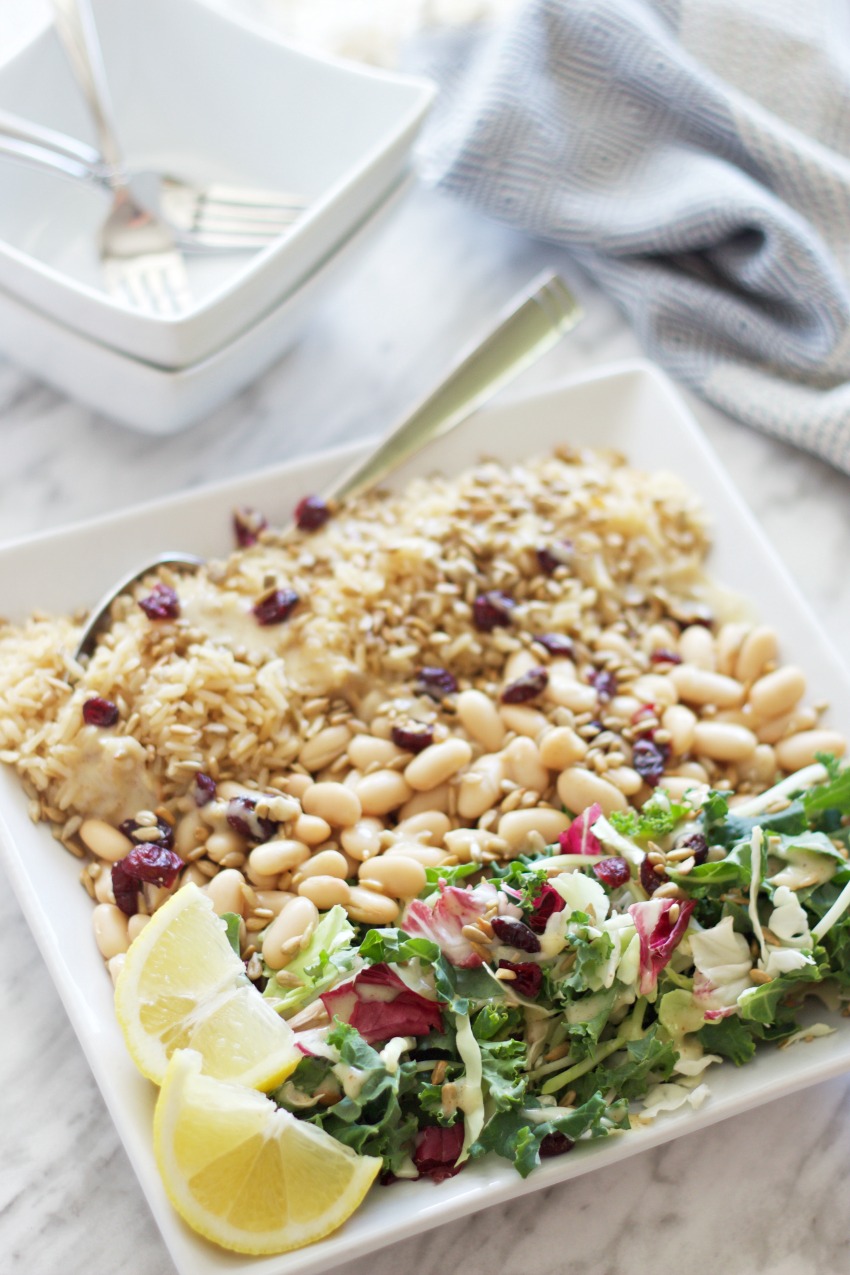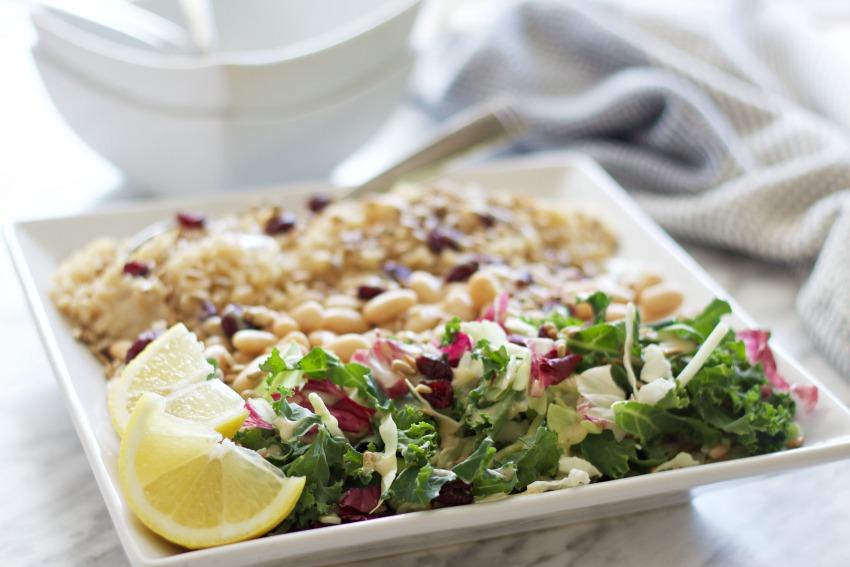 Already, our go-to Gourmet Salad Kit flavours – Sweet Kale, Strawberry Harvest, Sunflower Kale – as well as my favourite Salad Shake Ups – Avocado Ranch, Tropical Lime,Raspberry Acai – contain a "No Artificial: Colours, Flavours, or Preservatives" Label. Which makes me feel really good about what I'm fueling my family and myself with.
If eating clean and saving time in the kitchen are also important to you and your family, I encourage you to learn more about Eat Smart on their website and signing up for their monthly e-newsletters. You can subscribe by clicking "Receive Exclusive Offer" on the bottom right side of their website homepage.
Here's to achieving healthy and easy salad goals!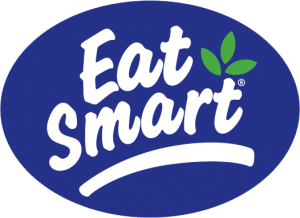 This post was sponsored by Eat Smart as part of an Influencer Activation for Influence Central and all opinions expressed in my post are my own.
Latest posts by Emily Smith
(see all)