Create A Beautiful Seasonal Vegetable Platter for Summer Entertaining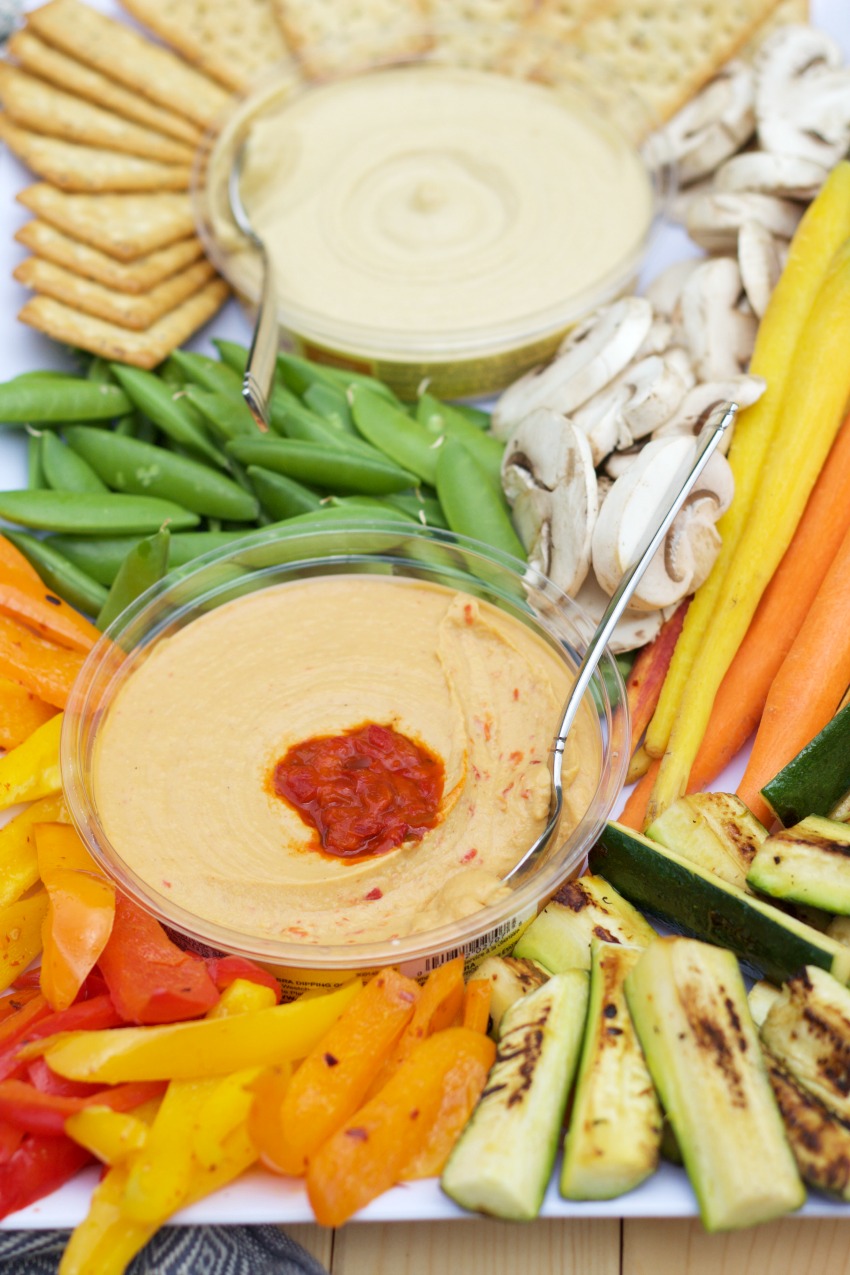 This is a sponsored post in partnership with Sabra. As always, all opinions are personal. 
Oh thank goodness, the warm weather has finally arrived in Ottawa. Which is certainly cause for taking meals from inside to outside. Don't you just love alfresco dining!
With the beautiful days we've been enjoying, we definitely feel like summer is here to stay. Just this week, I've heard my husband and kids shout out "hashtag, pool life" several times; it's sort of like a summer motto around here! And it's true, most days you'll find us splashing around at our fitness club's pool, playing at the park, or throwing summer BBQ bashes.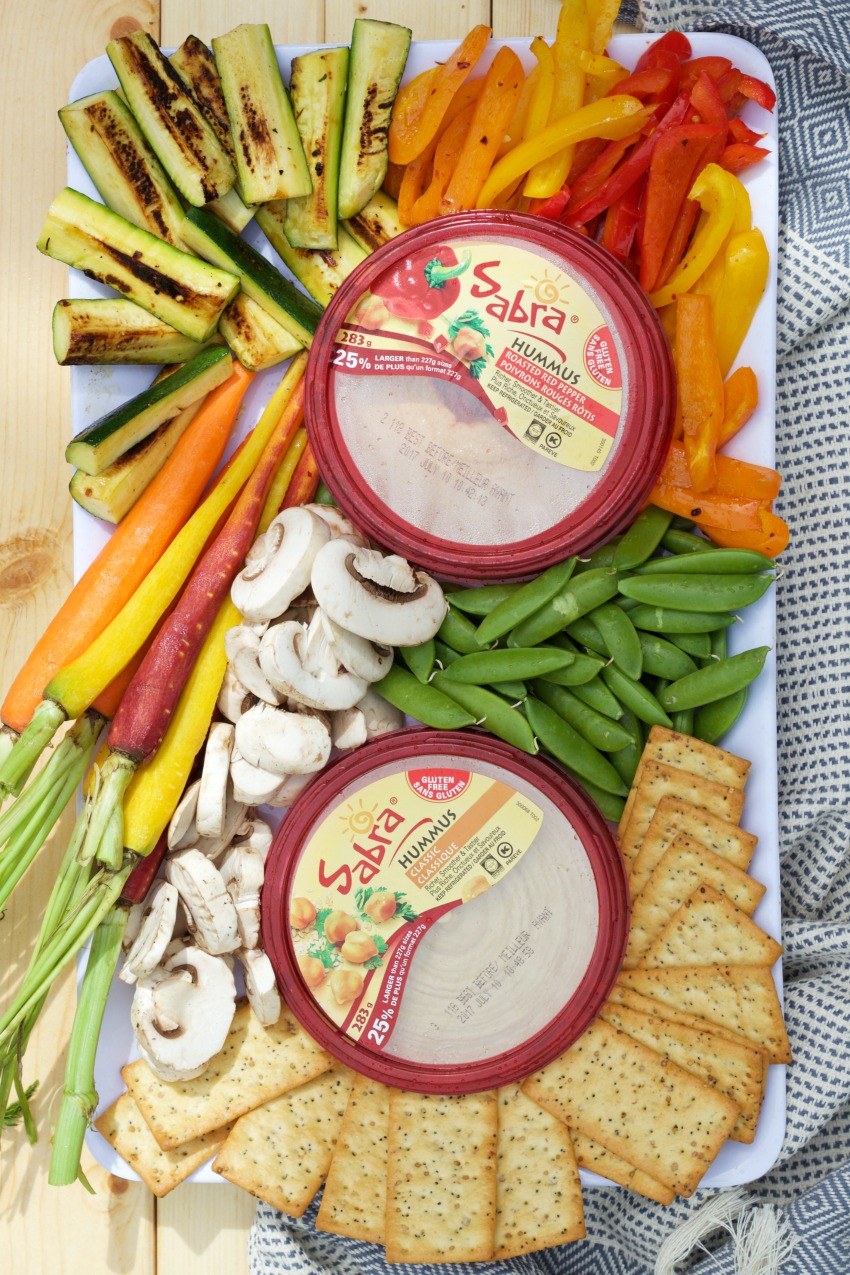 As you know, I love entertaining. From hosting themed parties to backyard picnics, get-togethers are always a fun way to gather with friends and family, connecting over great food. When it comes to summer entertaining, keeping things simple and fresh is how I roll. With every summer meal, there is sure to be a platter or two of seasonal fresh veggies. The best part? A perfect dip to add zest and flavour to each crunchy bite and that's why I serve Sabra Hummus!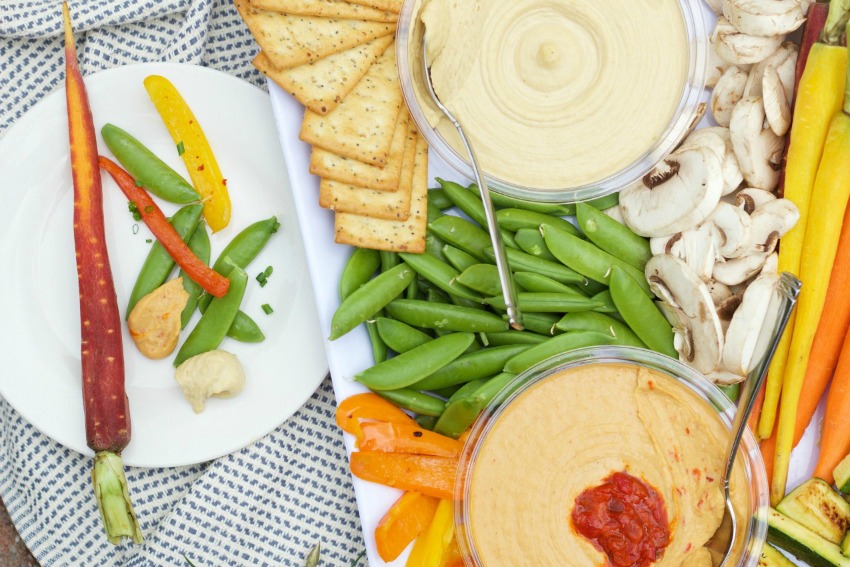 I always pick up a few from the refrigerated section of my local Walmart to keep on hand. You never know when friends might stop by! Creating the yummiest vegetable and dip platter is easy from there – I grill up a variety of veggies, such as red peppers and zucchini, allow them to cool while I chop up fresh vegetables and voila! I lay them all out on a serving dish, and pair them with two dip options like Sabra Roasted Red Pepper and Classic Hummus. Then everyone just digs in and enjoys.
Next time you're entertaining, don't forget to include Sabra!
Latest posts by Emily Smith
(see all)