A Simple Thanksgiving Menu That's Budget-Friendly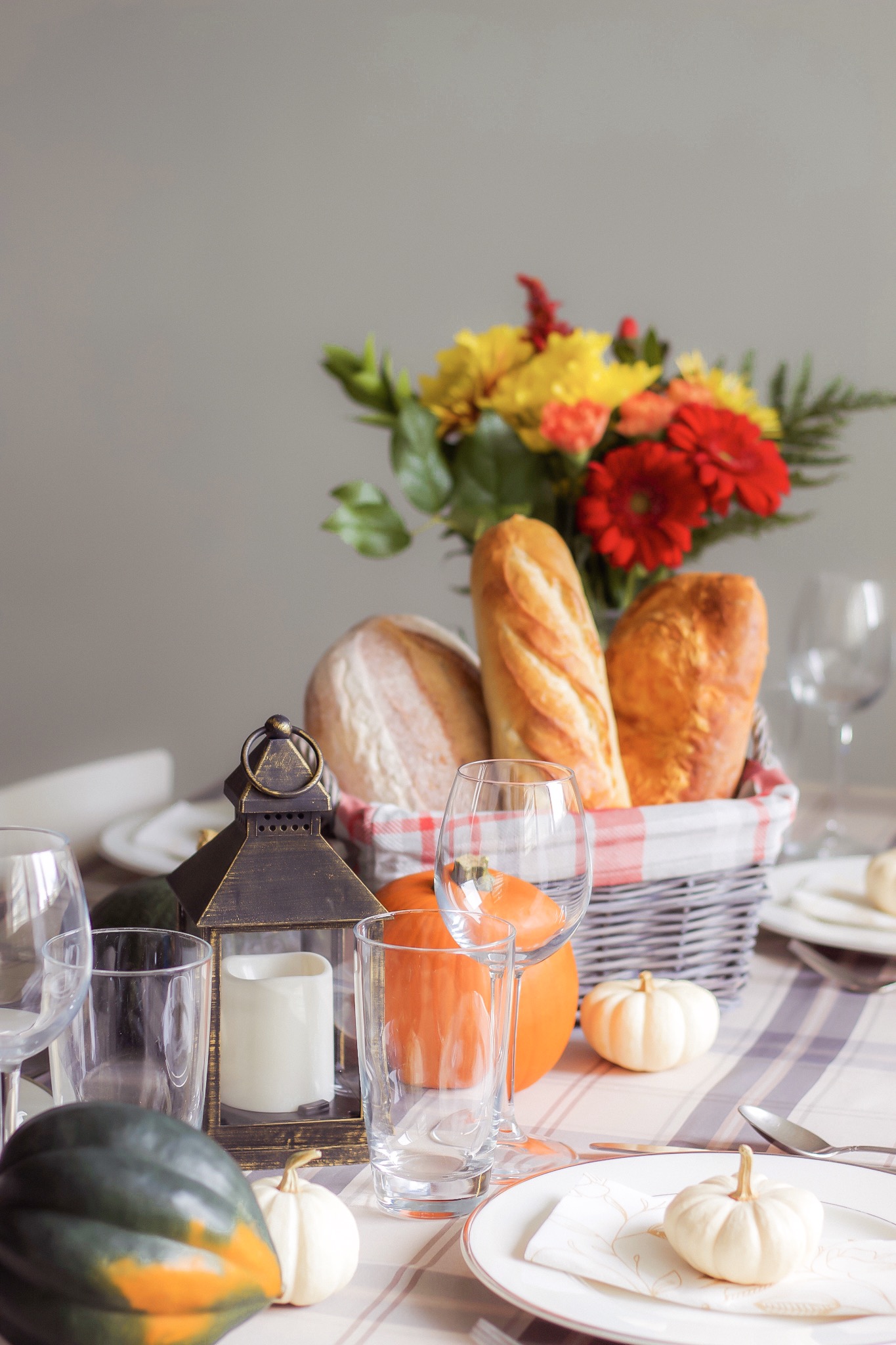 Canadian Thanksgiving is fast approaching and for many of us, that means planning a special dinner with family and friends. Whether you're hosting or going over to someone's house and bringing a dish, it's a good time to start planning. I'm sharing three simple, budget-friendly recipes to inspire you in the kitchen this holiday.
For my family and I, it's the busiest time of the year. We have lots of birthdays, Thanksgiving, and Christmas to plan and budget for. That's why I'm a fan of loyalty programs like GT VIP, from Giant Tiger, that allow you to save more every day. Every extra dollar in my pocket counts at the end of the year.
It's free to sign up and you'll be able to start seeing your deals right away.
On my recent trip to the store, I picked up most of the ingredients for the recipes I'm going to share with you today and took advantage of the savings. With Giant Tiger's app on my phone, I was able to check out my deals in store, pick up the items I wanted – including a big bag of apples at $2.00 off – and scan my GT VIP barcode at checkout. Simple!
So what's on the menu for Thanksgiving? Roasted chicken with mushroom sauce served with herbed rice. And for dessert, Apple Brown Betty topped with vanilla ice cream. Can you say yum!
Before I jump into sharing the recipes with you, I have to spill about some of my table-top finds from Giant Tiger. I always like checking out their home decor section, because you never know what treasure you'll find. I picked up a lovely plaid tablecloth, a rustic lantern, and a cloth-lined basket in fall tones. All of which I used to add some flare to our Thanksgiving table.
Without further delay, let's get cooking with wholesome and budget-friendly ingredients from Giant Tiger!
Roasted Chicken with Mushroom Sauce
Serves 4
This hearty and satisfying dish is perfect to serve for Thanksgiving. You can easily double or triple the recipe depending on how many will be joining you for dinner. It's one rich, creamy, and elegant main course.
Ingredients:
4 boneless chicken breast (with or without skin)
3 tablespoons extra-virgin olive oil
1 small yellow onion, sliced
450 g mushrooms, sliced
1 tablespoon all-purpose flour
1 1/2 cups chicken stock
2 tablespoons chopped parsley
1 tablespoon heavy cream
Salt and pepper
Directions:
Preheat oven to 375 F. In a large skillet, heat 2 tablespoons oil over medium high heat. Sprinkle salt and pepper on both sides of the chicken. Place chicken in the pan and cook for 4 minutes on each side.
Transfer to a casserole dish and place in the oven for 15-20 minutes (longer if it's thick). Jump to next step while it cooks. When it's ready, remove and test with a meat thermometer to make sure it's cooked right through. The safe internal temperature for cooked chicken is 165 F.
In a large skillet over medium heat, add 1 tablespoon oil and onion, cook for 2 minutes. Add in mushrooms and cook for 3-5 minutes. Sprinkle with flour, stir to coat. Add in the stock and chopped parsley and let simmer for 10 minutes. Finally, remove from heat, add in cream, sprinkle with salt and pepper, to taste. Pour over the chicken in the casserole dish and serve.
Herbed Rice
Serves 4
Elevate everyday rice with savoury flavours that pair beautifully with the roasted chicken and mushroom sauce.
Ingredients:
2 cups water
1 tablespoon butter
1 teaspoon chicken bouillon cube
1 cup uncooked long grain rice
2 tablespoons soy sauce
1/2 teaspoon onion powder
1 teaspoon Provencial spice mix
Directions:
In a large saucepan over high heat, combine the water, butter and bouillon. Bring to a boil. Add the soy sauce, onion powder and spice.
Reduce heat; cover and simmer for about 15 minutes or until liquid is absorbed and the rice is tender.
Apple Brown Betty
Serves 6-8
There is a taste of autumn found in this splendid dessert that's a surefire crowd-pleaser! The sweet, buttery topping over citrusy baked apples, infused with pumpkin spice, is something else! Serve with vanilla ice cream for a grand finale everyone will remember.
Ingredients:
10 large apples, peeled and sliced thinly
1 lemon, juiced
1 1/4 cup all-purpose flour
1 cup brown sugar
1/2 cup granulated sugar
1 teaspoon pumpkin pie spice
3/4 cup cold butter
Directions:
Preheat oven to 350 degrees F. Lightly grease a 9×13 deep baking dish. Add sliced apples and pour lemon juice on top, tossing them to get them evenly coated with juice.
In a large bowl, mix flour, brown sugar, white sugar and pumpkin spice. Cut butter into small cubes and add into the bowl. Use a pastry blender to combine ingredients until it because crumbly but stuck together. Alternatively, you can place all the ingredients into a food processor with the blade and process on low until the moist crumble forms. If you find it too dry, add a bit of butter and if it's too moist, add a bit of flour to get to the best consistency. Pour the topping over the apples and spread it evenly (without patting it down).
Cover with aluminum foil and bake in preheated oven for 40 minutes. Remove foil and allow to continue cooking for another 15 minutes or until the topping is crisp. Serve warm with vanilla ice cream.
I hope you're inspired to get cooking this Thanksgiving and give these recipes a try! Before you go shopping for your ingredients, remember to sign up as a GT VIP for extra savings throughout the store.
Happy Thanksgiving friends, from my family to yours!
*This post is in partnership with Giant Tiger. As always, all opinions are honest and personal.
Latest posts by Emily Smith
(see all)