6 Style Experts Share How To Get Out of a Fashion Rut
We've all been there.
You open up your closet doors, you search through your drawers, you turn your bed into a mountain of clothes and nothing feels like it's the right thing!
Is your wardrobe all wrong?
Probably not! But you might have clothing fatigue. You're wearing the same thing, the same way, over and over. You might even find yourself buying the same look time and time again. It's human nature to just stick with something we've gotten used to. Even if that very thing leaves us frustrated.
Style ruts happen to all of us! However, we don't have to stay in them.
Remember those makeover shows on Oprah, where the guests were wearing the same jeans, makeup and hairstyle for 25 years and needed a major overhaul – yeah, we don't want that to happen.
So I invited some of my favourite fashionistas to share with you helpful tips on how to switch things up and shake off a style rut before it permanently settles in.
Go on and get your style groove back!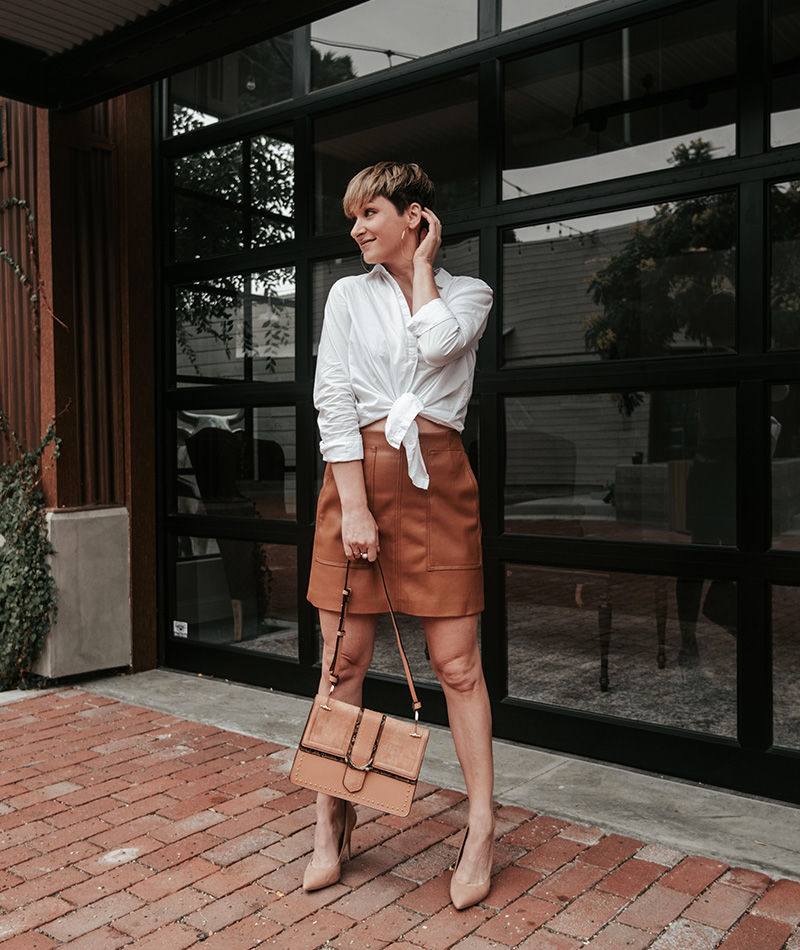 Rebecca M
Every 2-3 years, I find myself in a style rut. I either got too caught up with trends (and my wardrobe looks like a patchwork quilt) or just become uninspired by the pieces in my closet. When I find myself in a style rut, I follow these 3 tips, and my wardrobe goes back into the state of "fabulous."
1 // Clean out your closet.
By cleaning out your closet, it will give you a chance to get rid of the pieces that just aren't working for you. Take note of each item that you keep and the ones that you discard. Only keep the pieces that you will wear. It usually takes going through my clothes 3 times before I have a state of balance in my closet. You might be surprised and find items that you forgot that you owned. Often, by getting your wardrobe in balance, you will start seeing more pieces that you can mix and match.
2 // Search for inspiration
Sometimes I feel uninspired with what I'm wearing. It's those times where tools like Pinterest and Instagram come in handy. Search for your favorite influencer or specific styles that you're interested in and take note. Pinterest is not only the perfect tool to search for things like "wide-leg trousers," but you can create a board called "my style" to keep track of your favorite looks. If you already have a board for style inspiration, go back and look at past pins, you might get re-inspired.
3 // Go back to basics
Sometimes, we can get too carried away with trends and buy things that just really aren't you (totally guilty of this, btw). Those things will usually sit in your closet taking up space, never get worn, and often become overwhelming. Don't be afraid to go back to the basics. I find that the term "basics" gets a bad rap for being boring, but some of the chicest styles are the classics (which are basics). You can never go wrong with wearing basics and slowly integrating trendy pieces each season.
Rebecca is the editor and chief/creative of relmstyle, a fashion and lifestyle blog. She's been involved with fashion for the past 20 years and loves to help others find comfort in their own style. Through her blog and social media, she works to encourage people to find and follow their dreams. Current Favorite Quote: Be Brave Enough to Be Bad at Something New. Give her a follow on Instagram @relmstyle and visit her blog relmstyle.com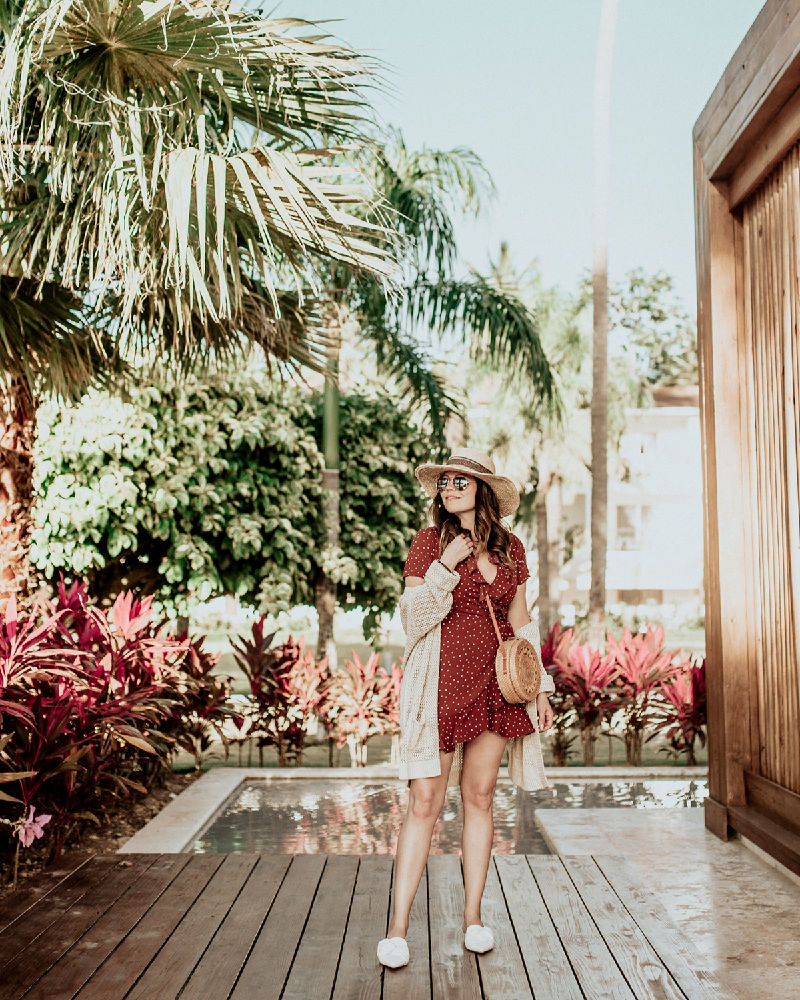 Sarah Duquette
There's a couple of things I do when I'm in a style rut. First, I like to clean out my closet because sometimes there are things in there that I totally forgot about. Then I'll go to an affordable store like H&M and pick out some accessories, budget-friendly basics, and I'll take a peek at the sale rack. You never know what you'll find for practically nothing. Sometimes throwing a couple new accessories, basics or some sales goodies in the mix can help create an entire new wardrobe to mix and match with.
Sarah Duquette is a fashion, lifestyle & travel blogger. She's been better known as Boho & Braids since she started her blog 6 years ago. She has a B.A. from Mount Allison University and a B.Ed. from Crandall University. She has built a fun and loyal following and has done work for a wide variety of brands including but not limited to: Tim Hortons, Winners, Sleep Country, Chevrolet and Flare Magazine. She LOVES all things fashion and uses fashion in creative and innovative ways to express her creativity. Follow her on Instagram @bohoandbraidshblog and check out her blog bohoandbraids.com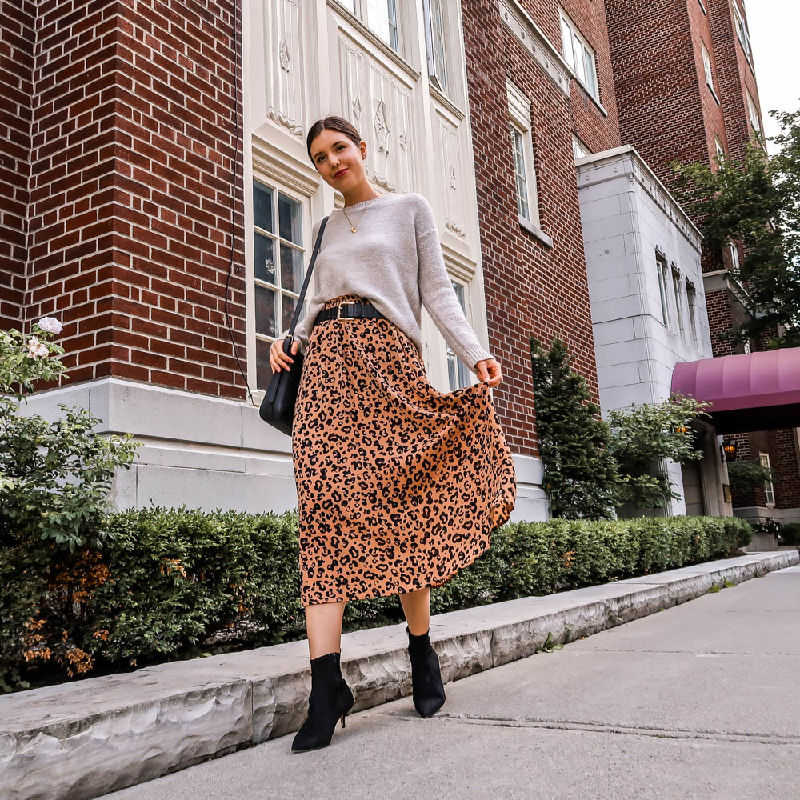 Erin Elizabeth
Feeling stuck and uninspired with your wardrobe is totally normal and I think that we all go through it from time to time. I like to approach fashion in a practical and approachable way, and I have one exercise that can help you to get creative with your clothing again.
Head to your wardrobe and grab an item of clothing that you're having trouble styling. Then you're going to lay it down on your bed. If you've selected a top then you'll want to grab all of your bottoms out of your wardrobe and then start to pair them off with that top. If you think you've found a new outfit then you can try it on and snap a photo. Keep doing this until you've found a few new looks with the clothes you already have! It may take a bit of time, but it's a fun way to spend an afternoon if you're stuck on your wardrobe.
Another tip that I have if you're having trouble picking out an outfit is to start with a statement piece. Pick out a piece of clothing that has a print, or some colour, texture etc. and then pair it off with a wardrobe basic. Once you have your statement and your basic, then add an extra piece to complete the look whether that's a belt, a hat, a cardigan ( or layering piece ), a scarf etc. This is a quick and easy recipe to have a killer outfit in a pinch.
by Erin Elizabeth is an everyday lifestyle resource covering everything from practical style, everyday beauty, wellness, and travel trips. We approach things in a down to earth way to make your life a little bit easier! Follow Erin on Instagram @erinelizabethh.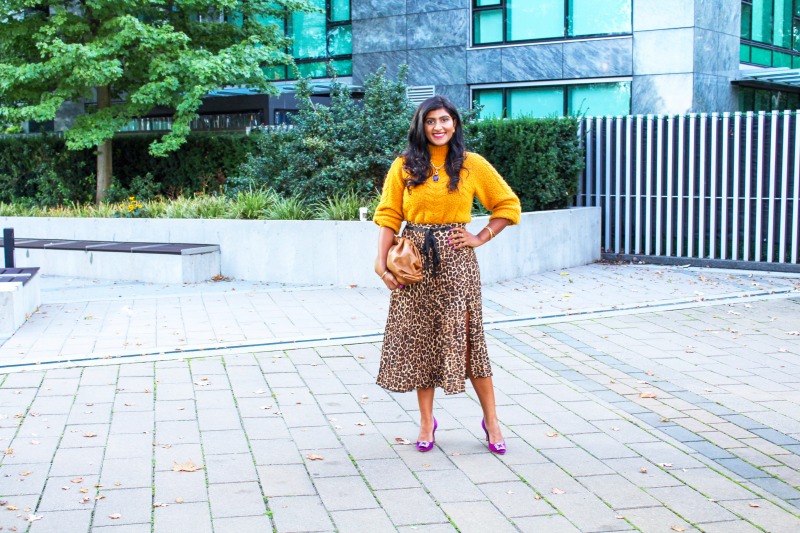 Samantha and Bianka Bawan
Hi Everyone! This is Samantha, one half of the instagram duo behind @bawansisters. Since Bianka and I both work during the week we use fashion as a creative outlet and a way to express our individuality. Creating fun outfits 5 days a week can be difficult and getting into a fashion rut can easily happen.
Here are a few tips I use to help me come up with new outfit ideas.
1 // Decluttering and rediscovering your closet
Decluttering is a difficult task but also a great way to rediscover old pieces. Some styles and trends repeat over seasons and going through old clothes can save you from buying repeat items. While going through old clothes I get a lot of inspiration on new ways to style and pair them creating new outfits. This is also a great time to try on your clothes and get rid of what does not fit on what you truly do not need.
For example Leopard was big last year and is back again this year. While decluttering my fall clothes from last year I found some leopard skirts I had bought. This year I did not buy any new leopard pieces and was able to use them with different tops and accessories creating totally different looks. You can see these repeated on our instagram.
2 // Layering
I find layering a great way to create multiple looks from a single piece. Take a dress for example. A dress can be worn alone as a dress, under a blazer for a dressier work look, layered with a turtleneck underneath to alter the neckline or layered under a sweater making the dress look like a skirt. We all have favourite pieces that we want to wear over so why not make that work to our advantage by making the piece more versatile.
3 // Instagram
Using instagram does not always mean looking to other accounts for inspiration. Why not look at your own? There are times I have either a work related or formal event to attend and feel like I have nothing to wear. It happens to us all. Sometimes I will look back through my account to see what I have or even how I styled a dress in the past. Sometimes you can be your own inspiration to get out of a rut!
I hope these tips help you all create fun new outfits!
Samantha and Bianka Saravana-Bawan are sister instagrammers who love sharing their daily style, travel and lifestyle in hopes to inspire others. Connect with them on Instagram @bawansisters.
Kristen Jones
When you're stuck in a fashion rut, you may look at your closet and immediately hate everything. Sometimes it's not about the clothes that you do have, it's about what you don't–like simple basics. The clothes that you do have are great pieces, however, you might be missing some key basics you need to create the perfect outfit. Just recently, I hated the fit of every pair of denim that was in my closet. I invested in a new pair of basic dark denim, and it's amazing how something so simple like new denim can help you feel confident and change everything.
Something else I've learned as I'm styling clients at my full-time job is that sometimes we invest in too many trends or patterns that are only here for a few months or that particular season. To keep yourself out of a fashion rut in a few months from now, when you're going shopping, invest in key pieces that will last past the season or carry over into next year. Stick with more solids–neutrals are always a great place to start, and then choose a few accent pieces that really reflect your style. Personally, as we're in the heart of fall, I accent with all-things leopard print, because it reflects who I am. Not only will this make it easier to style outfits, but your budget will thank you, too!
Get out of that fashion rut, girlfriend! Find that pattern or color that makes you smile. Fashion is all about reflecting who you are through your clothing–make sure the pieces you are investing in truly reflect you.
Kristen is the blogger behind A Classy Fashionista. She loves all things style & beauty, and embracing creativity in everything she does. Follow her on IG @aclassyfashionista for style tips and lifestyle inspiration.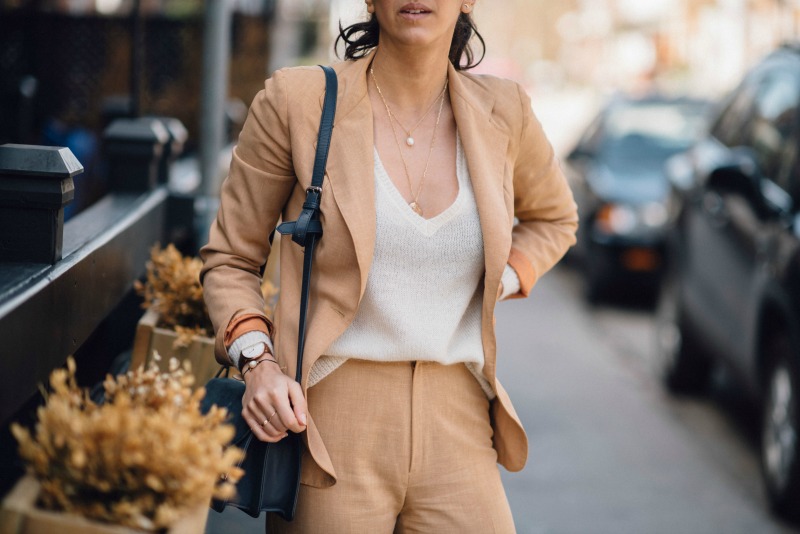 Alyssa Beltempo
Getting into a fashion rut happens to the best of us. It's incredibly easy to discover an outfit combination or garment that you like and feel great in, then wear it on repeat until you realize you're over it and relegate it to the back of the closet. While I am a huge fan of #outfitrepeating, this can also be an easy way to get restless with what you already have, which can sometimes lead to not so smart purchases.
One of my favourite ways to get out of a style rut is turn to Pinterest for inspiration and reverse engineer looks that I like using a similar garment to what I'm bored with. For example, if you've worn your trusty navy v-neck sweater to death, create a Pinterest board around this garment, and search "v-neck sweater outfits" in Pinterest. Pin any and all looks that inspire you and that you think are your aesthetic. Soon you'll have a visual list of examples and different ways to style your sweater that you may never have thought of in the first place!
Another quick way to get out of a style rut is to try and change the proportions of a garment by wearing it differently – got a cardigan? Can you wrap it and tuck it into some high waisted pants for a ballerina inspired look? How about belting a blazer to cinch your waist for an ultra power suit/femme fatale look?
The options are endless when it comes to re-styling what we already have – enjoy shopping your closet!
Alyssa Beltempo is a slow fashion expert, who helps women change the way they think about their closets. Her philosophy of more creativity and less consumption is best showcased on her Youtube Channel, where almost 60,000 women tune in every Sunday to learn how to love what they already have. Alyssa has worked with sustainable brands like Everlane and Mott & Bow. Find her on Youtube, Instagram or on her website Ms.Beltempo.
---
So many great fashion tips! Thanks to our style experts for sharing their advice today. Some of my personal takeaways: start by taking inventory of your wardrobe and clean out your closet, style basics in a new way, incorporate trends with accessories or statement pieces (don't go overboard buying trendy pieces!).
If you've found yourself in a fashion rut recently, I hope this post is helpful and you're able to take some of these ideas and run with them. You got this! xx
PIN THIS POST FOR EASY REFERENCE!
Latest posts by Emily Smith
(see all)