3 Simple Ways to Give This Mother's Day Without Added Expectation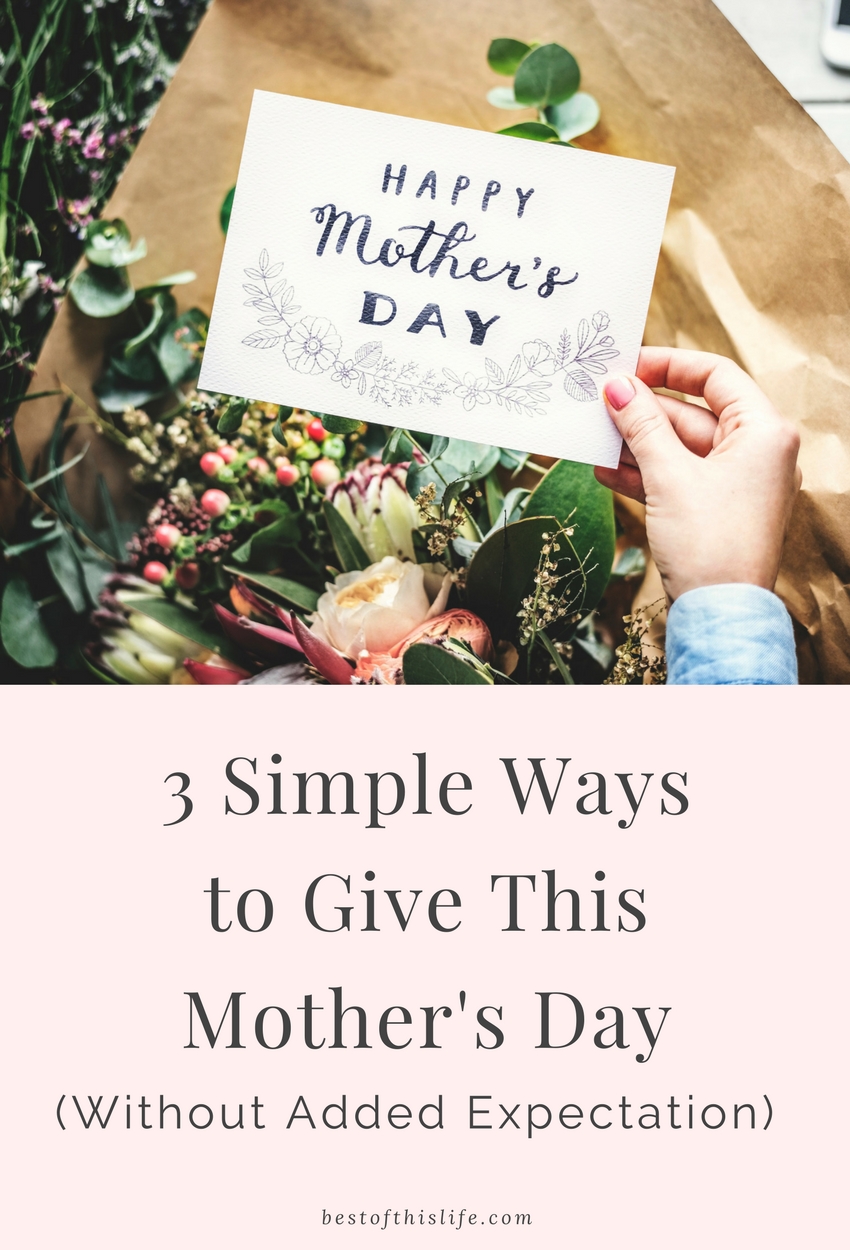 Make gift-giving special this Mother's Day without the stress and expectation
Mother's Day is the perfect time to let a special mother in your life know you're thinking of them and want to honour them for being their awesome selves. A lot of times we get hung up on the gifts to give on Mother's Day, but we really needn't be! Here's a simple guide to encourage you to celebrate and give thoughtfully without being overwhelmed with expectation:
Don't worry, generic gifts are okay, especially when they're thoughtful: sometimes when looking to give a gift to a loved one we forget there are simple possibilities all around they would enjoy. Buying them their favourite chocolate, makeup, or wine is special, because you're thinking of something they personally enjoy. Often a small, personalized gift can be more meaningful than a more expensive random one; the finesse in buying a generic gift is to present them with things you know they love. This is also true of classic Mother's Day gifts like flowers, they are so well-received when you pick the recipients favourite bloom.
Let your gift tell a story: there are times when we simply can't think of a gift idea for Mother's Day, or we are looking for a gift for a mother we don't know too well. In this situation, a personal gift that tells a story about you can be just the thing. I know you're thinking, "why would I make this about me?" When you give a gift you've personally experienced and enjoyed, you are sharing with the recipient a bit about yourself and also believing they will love the gift just as much as you have. In this way you are sharing more than just the gift, you are also giving them a new experience along with a gift and inviting them to get to know you better. Giving a present that tells a story is always engaging and can be very appropriate for relationships new and old.
Add special touches: this is a big one for me, I truly believe thoughtful, finishing touches make a difference. When the giver has taken the time to add a personal card and beautiful wrapping, it's like the icing on the cake! It doesn't take much to personalize a gift by taking a moment to pen a quick note (or even a lengthy one) and add some pretty gift-wrapping. These added elements can immediately make the present feel even more special.
In the end, the best thing you can give moms for Mother's Day is some thought and attention. Whether you give a small or big gift, just remember it really is the thought that counts. Some of my favourite gifts to receive are things I already love but haven't remembered to treat myself with in a while – like the latest Essie nail colour, a rejuvenating facial, dinner to my favourite restaurant, or a new book (and the time to read it! For moms with young children, a break is always appreciated!). These things may not sound like over the top expressions of gratitude for being a mother but they are – they say, " I see you, you're amazing, here's something I know you'd enjoy, and you definitely deserve it, I love you."
Download your FREE Mother's Day print to give to a special Mom in your life.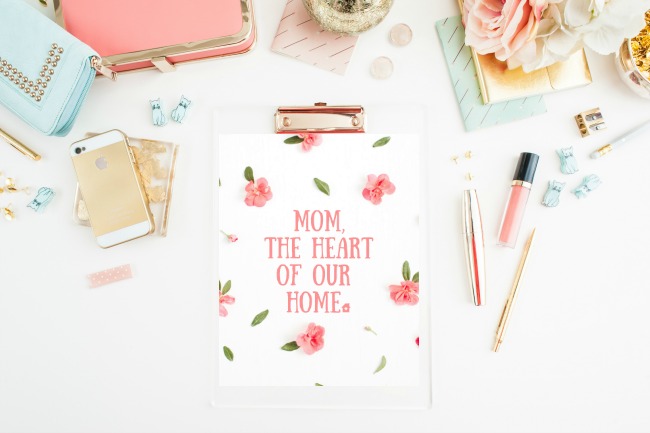 Latest posts by Emily Smith
(see all)