Why You Should Carve Out 10 Minutes of Me Time Every Day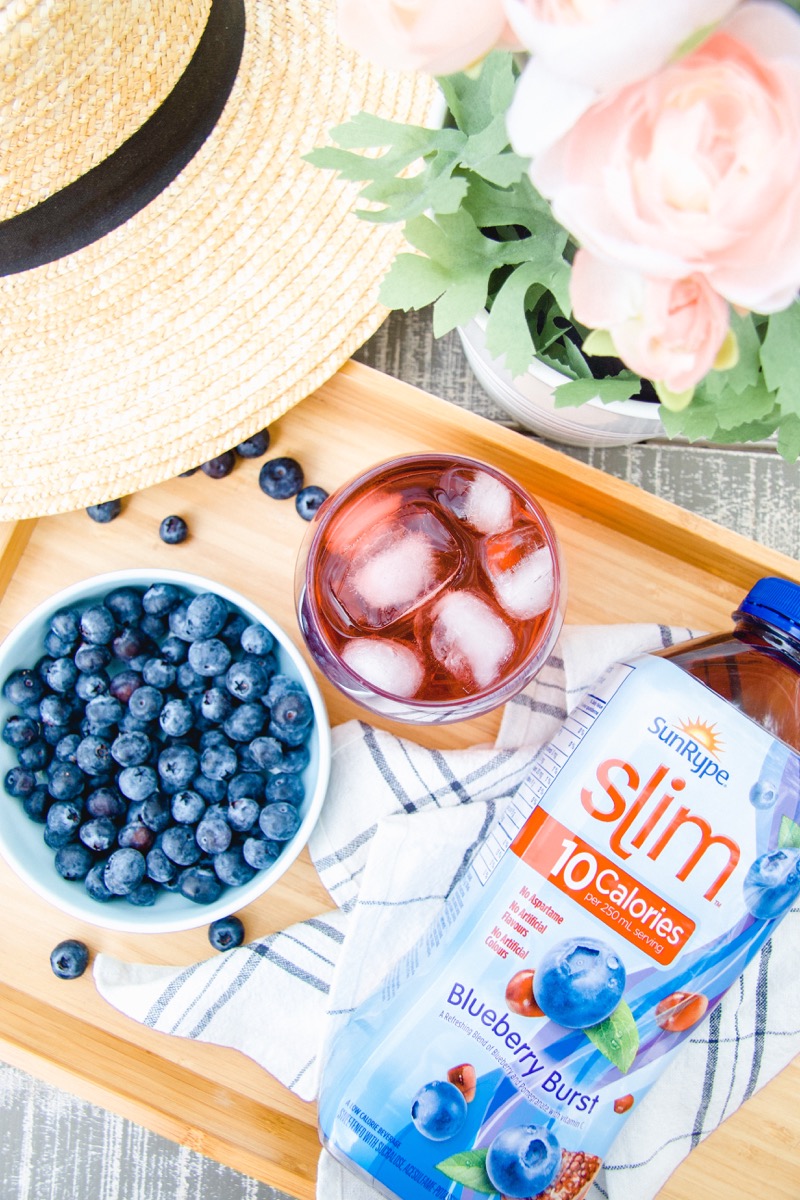 Can something as simple as lounging in your backyard for ten minutes on a sunny day sipping your favourite beverage be enough to help you chill out and tackle the rest of your hectic day? Let's talk about why small Take 10 moments can be part of the solution in taking better care of your overall health.
It's almost impossible these days not to scroll through social media or flip through a lifestyle magazine without seeing the words "self-care". Are you finding yourself inspired or overwhelmed by the idea of adding yet another thing to your to-do list even if that thing is taking care of yourself?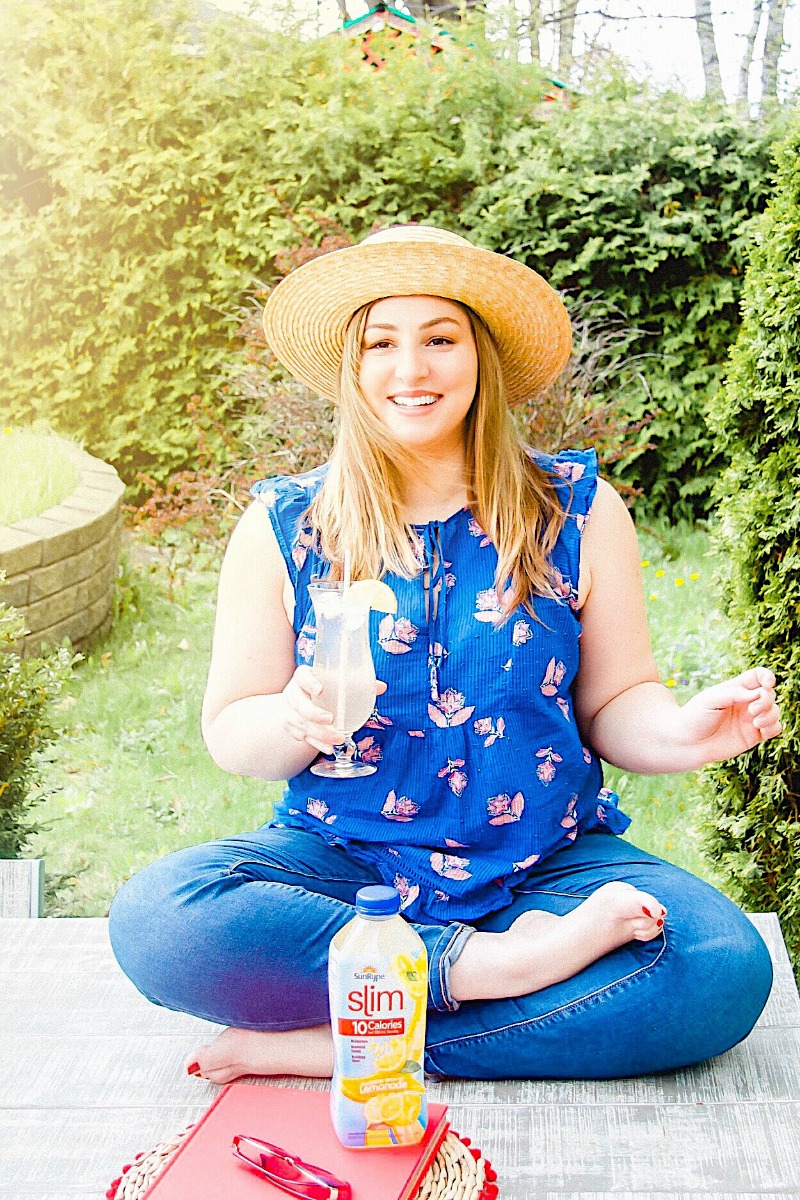 There's a reason why the self-care movement has taken off. With our busier than ever lives, we're starving for more downtime. But it's not like you can pause parenthood, work, chores, and duties to take off to a spa regularly, am I right? So what does daily me time look like? It's different for everyone! You have to find what works for YOU. What may be calming and unwinding to one person can seriously aggravate or stress-out another individual.  
What short activities help your body and mind relax?
Whatever they are, it's important to carve out at least 10 minutes of time for yourself daily to do one of those rejuvenating activities. 
I have a long list of ways I like to Take 10, from reading a book to doing stretches, most of which include stopping to hydrate! Taking a mindful moment to myself, slowing down, and enjoying a delicious drink helps me refresh and recharge my battery. Both my husband and I are the same way. We love drinking cold brew teas, flavoured water and SunRype Slim.
SunRype Slim is a juicy beverage that's made with no artificial flavours, colours, or aspartame. It's only 10 calories per 250ml! 
A glass of SunRype Slim is a great addition to your me time, whether you sip on it while flipping through a magazine, during a walk, or on the patio while you soak up some summer rays! You can find it in the (non-refrigerated) juice aisle of your grocery store: http://bit.ly/sunbstblc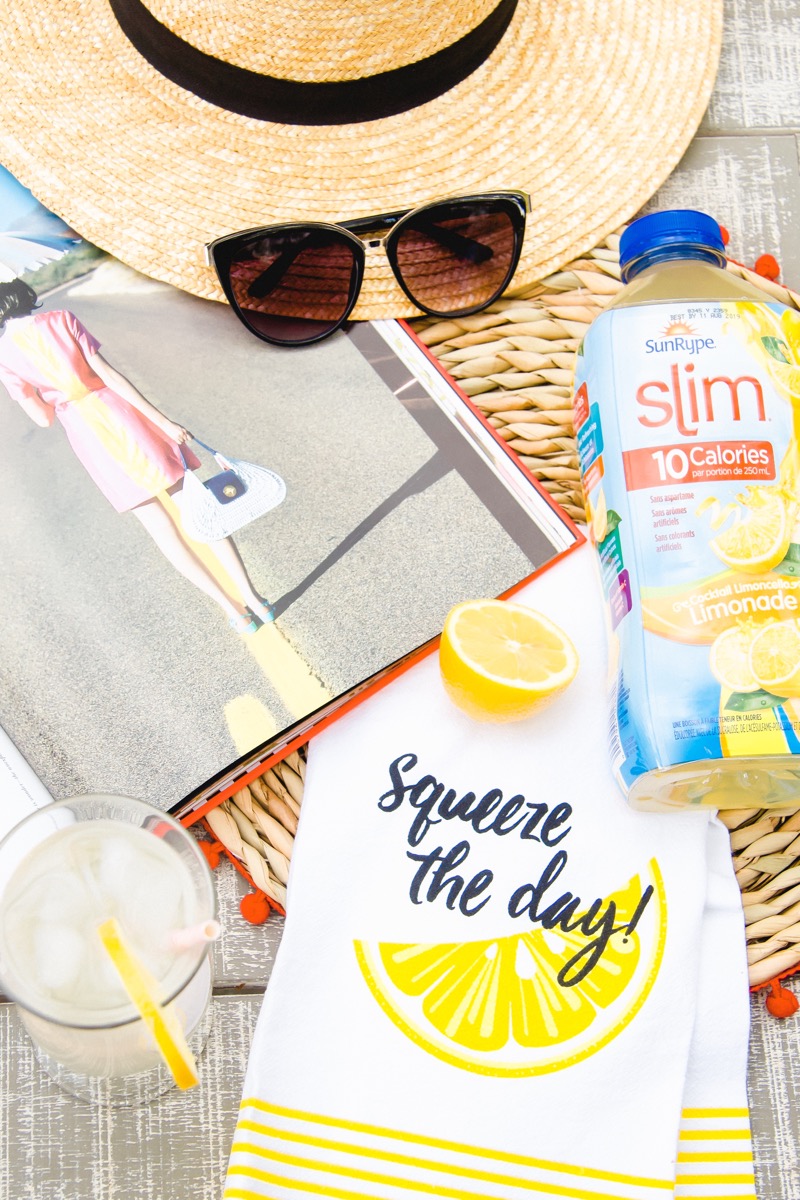 Here are 5 Ways To Take 10 with SunRype Slim:
1 // Apply a face mask, sit back and enjoy a glass of SunRype Slim Cranberry Twist over ice. The refreshing blend of cranberry and pomegranate quenches your thirst as you pamper your skin. Add a squeeze of lemon and a straw for a spa-like moment. 
2 // Put on some Caribbean music and dance it out! The ideal pairing for this "letting go of stress" activity is SunRype  Slim Tropical Mango. Close your eyes and whisk away to the tropics in your mind, even a short visualization can bring on a big a stress relieving sigh. 
3 // Go for a carefree walk. Often we think of exercise as another task or thing on our to-do list rather than a simple pleasure to enjoy. Going for a slow-paced walk after the kids get on the bus in the morning, or during your 15-minute break at work, can help calm the internal rushing and give you the opportunity to set your focus for the next part of the day. Either after your walk or during, the delicious taste from each sip of SunRype's newest flavour, Slim Pink Grapefruit, is a great mood booster. I've always found pink grapefruit to bring on the "happy vibes"!
4 // Take your lunch outside. Whether you work from a classroom, an office, or at home – whenever you can, step outside to enjoy your lunch break. The dose of fresh air and sunshine does your mind and body good. If you can, find a patch of grass and put down a blanket and have yourself a picnic! Even in the middle of a concrete jungle, you can find some grass in a park. Bring along a bottle of SunRype Slim Blueberry Burst, a juicy blend of blueberry and pomegranate, to complement your meal.
5 // Write your daily gratitude list. When life gives you lemons, make lemonade! Pour yourself a cup of invigorating SunRype Slim Lemon Drop Lemonade and for ten minutes practice an exercise of daily gratitude. You can physically or mentally write your gratitude list, it's up to you. Sometimes closing your eyes, freeing your mind of distractions, letting go of the negatives or frustrations of your day, and zeroing in on the people, circumstances and things you're grateful for can shift your disposition. It's amazing what mindful gratitude can do for your own personal happiness, as it is the recognition of the good in your life.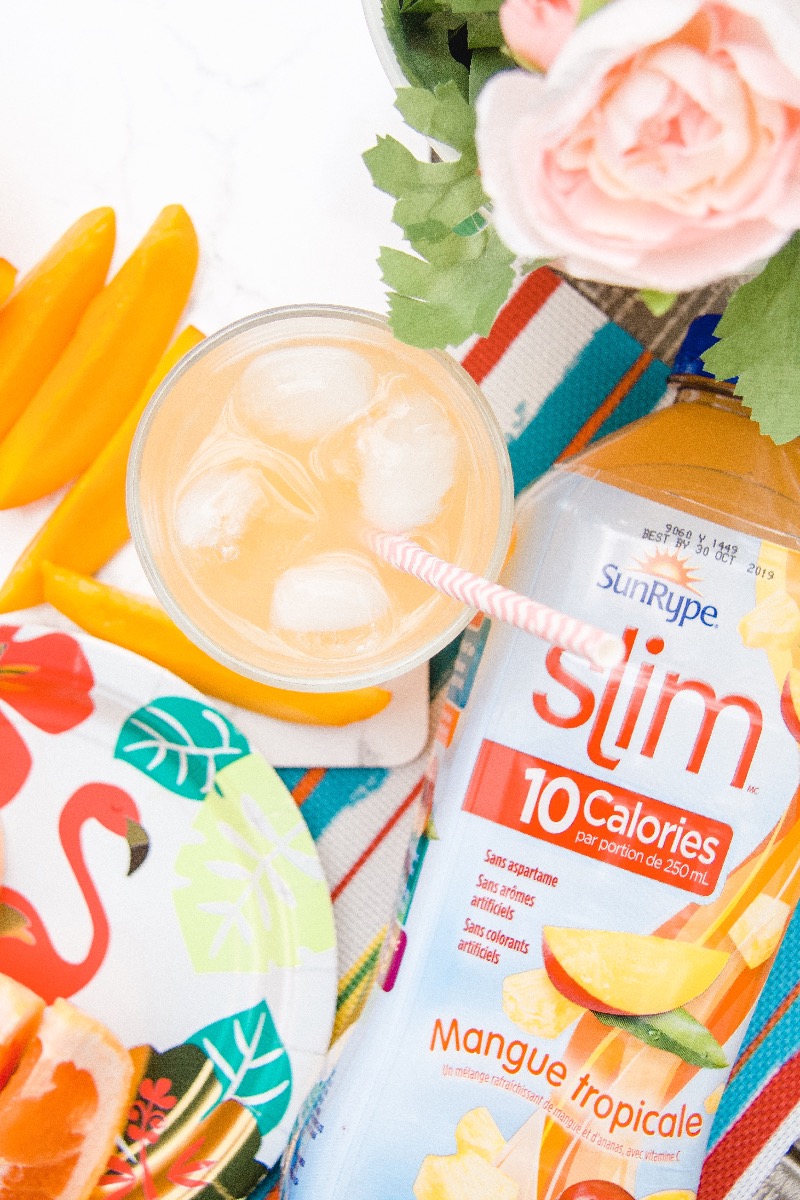 With all the information floating around about self-care, it can seem like a buzzword that is adding to the noise of our lives. However, if you take the principal, personalize it for yourself, identify what small actions you can do daily to take better care of yourself, it can be an impactful method to benefit your overall health. 
I encourage you to discover SunRype RESET x REFRESH guide for more insight and ideas for caring for YOU! Inside the guide, you'll find weekly wellness tips, recipes, spring and summer beauty, fitness inspiration and more: http://bit.ly/sunbsthb 
Your wellness – mind, body, and soul – matters so much. You can't pour from an empty cup, and you can't fill up a cup with just one drop. Every day, with every Take 10 action, you're adding another drop in your cup. A fuller cup means a happier, healthier YOU that enjoys brighter days!

*This post has been generously sponsored by SunRype, the opinions and language are my own and in no way do they reflect SunRype.
Latest posts by Emily Smith
(see all)