5 Simple & Healthy Blueberry Smoothie Recipes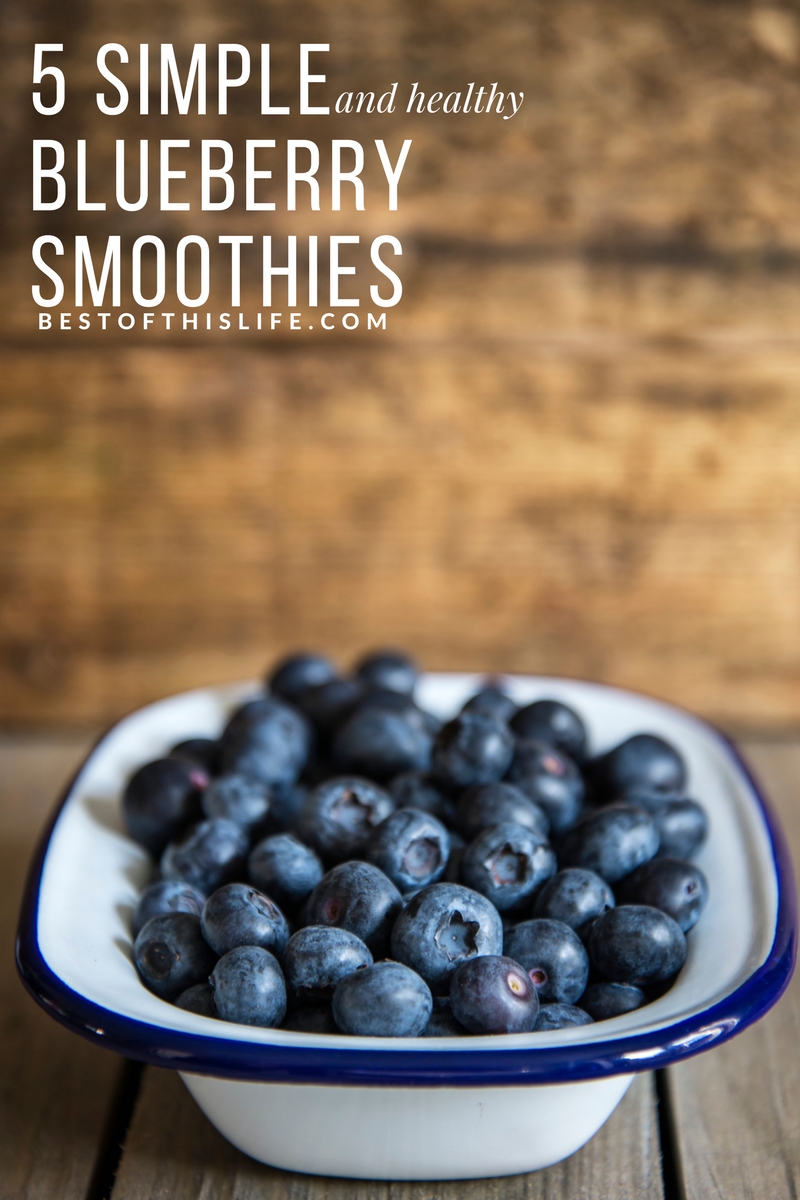 Have you picked up some gorgeous farmers market blueberries this summer? Blueberries are available year-round, but summertime is the best season for buying plump, juicy ones that are brimming with immune system-boosting antioxidants (they aren't called a superfood for nothing!). These bright blue fruits are one of my favourites to incorporate into smoothies, because they're naturally sweet, loaded with vitamins yet low in calories, and pair perfectly with a variety of other nutrient-dense foods to raise that health factor to amazing heights. My family loves to munch on a big bowl of blueberries in the summer when we're taking a break from outdoor fun, but for a jumpstart in the morning or a light, refreshing afternoon treat, blueberry smoothies are the way to go. Below are five of my top picks, chosen because of their simplicity to make and their huge health benefits:
These Blueberry Smoothies Pack One Healthy Punch!
1. The Best of This Life's Wild Blueberry Kiwi Apple Smoothie
This smoothie incorporates several other summertime fruits, and the kiwi gives it a delectable tartness and smooth consistency! Additional bonus—it's dairy-free, so for anyone with a sensitive tummy regarding lactose, this is the ideal choice for you.
2. Alaska From Scratch's Blueberry Spinach Smoothie
Another superfood, spinach, blends seamlessly into this high-protein smoothie.
3. The Pioneer Woman's Blueberry Yogurt Smoothie
The added ice gives this smoothie a frothy, milkshake-y quality that is heavenly on a hot day!
4. Minimalist Baker's Blueberry Almond Butter Smoothie
There's nothing like almond butter and chia seeds to really thicken up your smoothie and create a satisfying meal that keeps you full for hours.
5. Greatist's Chocolate Blueberry Smoothie
Chocolate? Blueberries? Need I say more? (Chocolate is also high in antioxidants called flavonoids, so I'd say it's a win-win situation here.)
Do you enjoy snacking on blueberries in the summertime and adding them to your smoothies?
THE BEST OF THIS LIFE: ESTABLISHED IN 2011 AND HELPING READERS LIVE THEIR HEALTHIEST, HAPPIEST, BEST LIFE SINCE!
Latest posts by Emily Smith
(see all)