5 Simple and Healthy Green Smoothies To Boost Your Energy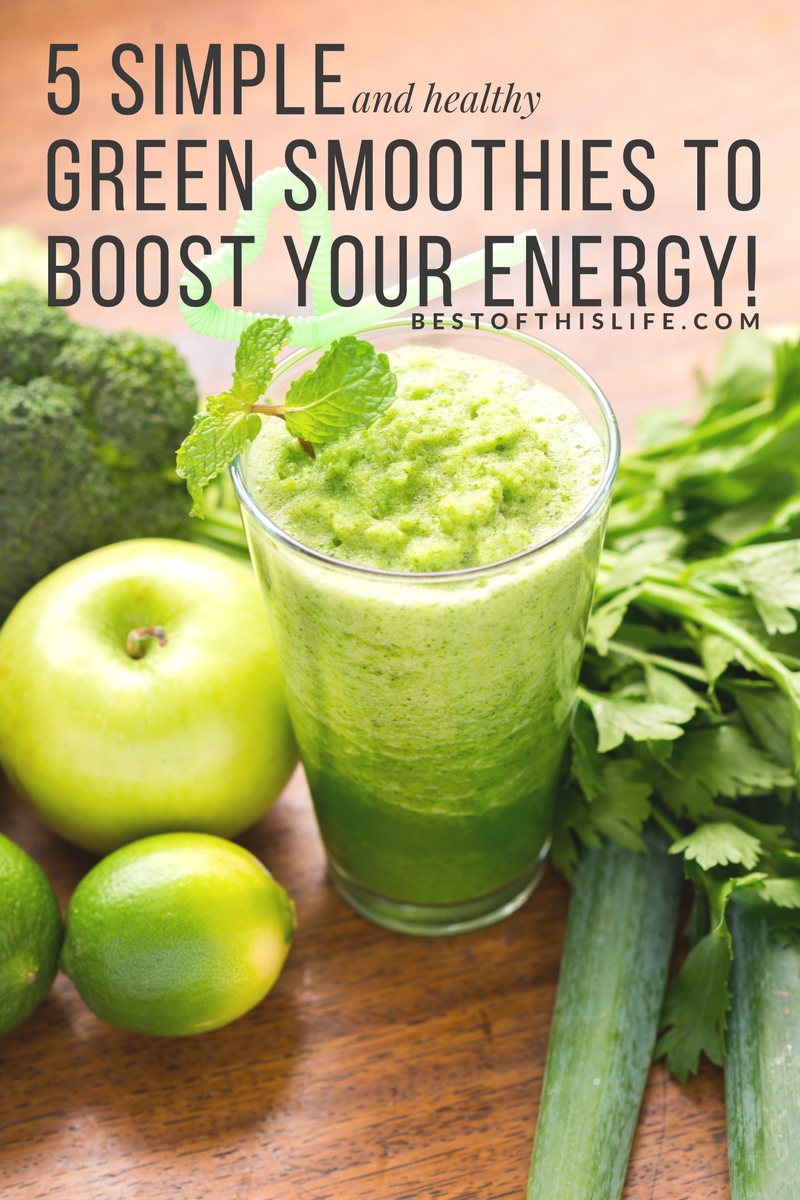 Green smoothies are a delicious and nutrient-rich way to incorporate leafy greens like spinach, kale, or chard into a meal that's perfect for on the go. When I became a mom, I started learning about creative ways to incorporate important veggies into my kids' meals in a way they would love, and green smoothies fall right into that category. Oftentimes green smoothies include citrus fruits like oranges or lemons for an energy boost (and getting that vitamin C in!), or fresh ginger and turmeric that offer anti-inflammatory benefits and help with gastrointestinal issues. The leafy greens themselves are the star of the show, however—low in fat and high in fiber, potassium, antioxidants, and beta-carotene, greens like kale and spirulina help protect your body against toxins, diabetes, and cardiovascular diseases (not to mention their antiaging effects!).
I enjoy making big, colourful salads for the family during the summer that are bursting with fresh fruits, veggies, nuts, and homemade dressing, but when we're driving across town to different activities, the green smoothies listed below are my favourite way to blend something together quickly, pour into a few portable cups, and drink as we travel.
Get Your Energy Levels Up With Green Smoothies:
1. The Best of This Life's Pineapple Green Smoothie There's no better way to start your morning invigorated than with this pineapple and spinach smoothie. Bananas give it a thickened, rich consistency, while unsweetened almond milk and ice cubes make this delectable smoothie creamy, frothy, and oh-so-divine.
2. Raw Family's Green for Life Smoothie Sticking with an all-green theme, this smoothie has avocado for creaminess, and kiwi and granny smith apples for a natural dash of sweetness.
3. Nadia's "My Everyday Green Smoothie" This simple recipe calls for turmeric and ginger (fresh is best, but powdered can be substituted), and suggests a sprig of mint if you have it!
4. Food Heaven Made Easy's The Perfect Green Smoothie Greek yogurt add lots of healthy protein to this version, and the strawberries are a welcome addition.
5. The Wholesome Dish's Tropical Green Smoothie Chunks of pineapple, mango, and banana really do make you feel like you're sipping this smoothie on a beach somewhere!
And before I go, here's an extra little recipe for you all, since I mentioned big, beautiful, healthy summer salads and can't let you go without sharing one: The Best of This Life's Strawberry Pecan Salad with Maple Dressing.
Do you have a favourite green smoothie? Please share the recipe with us in the comments section!
THE BEST OF THIS LIFE: ESTABLISHED IN 2011 AND HELPING READERS LIVE THEIR HEALTHIEST, HAPPIEST, BEST LIFE SINCE!
Latest posts by Emily Smith
(see all)