A Pink and Gold Birthday Party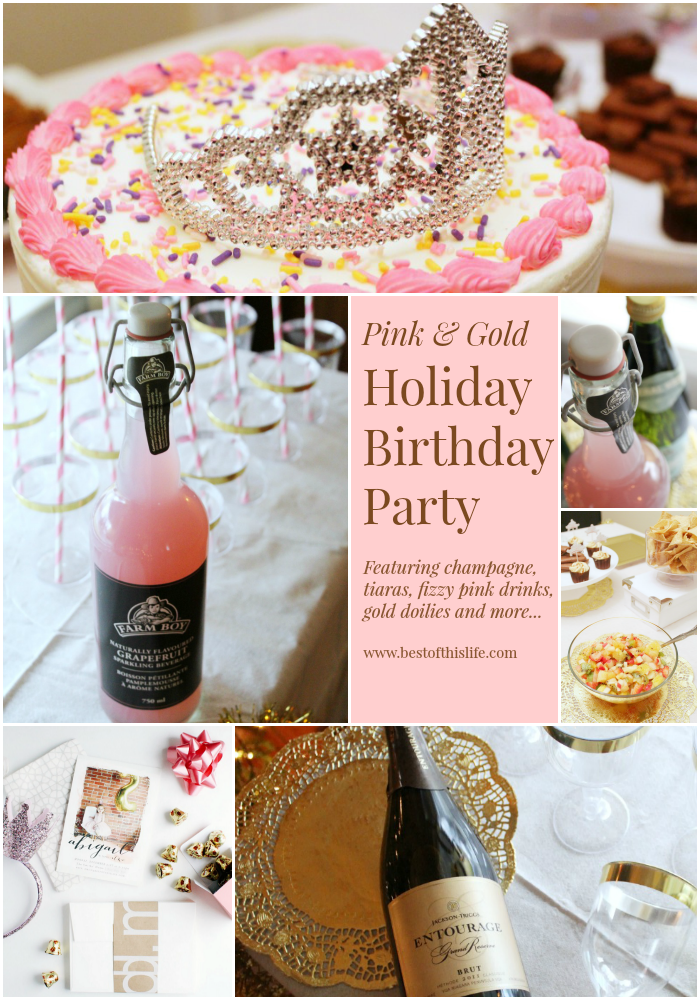 Our daughter's birthday is right near Christmas. But that doesn't mean she will ever miss out on having her special day. It does mean she happens to have the Christmas tree as part of her party decor. So far, at two years old, she's okay with that.
At her age, many of her party guests are family and friends of ours – all of whom she loves to see and spend time with. We've always made our children's parties kid and grown-up friendly, so everyone has a good time.
This year, pink and gold were our theme colours for our daughter's birthday. We had so much fun picking out decorations and food that tied in with those colours. Even Mr. Smith when to town. To create a focus within the theme, we included princess elements – because she is our little princess after all!
To begin with, we ordered adorable custom invitations from minted.com –  They were TOO perfect! We used one of the snaps from our family shoot with Kristy Chapman Photography Ottawa featuring our girl with a puckered face that totally reads "I'm two!"…hehehe.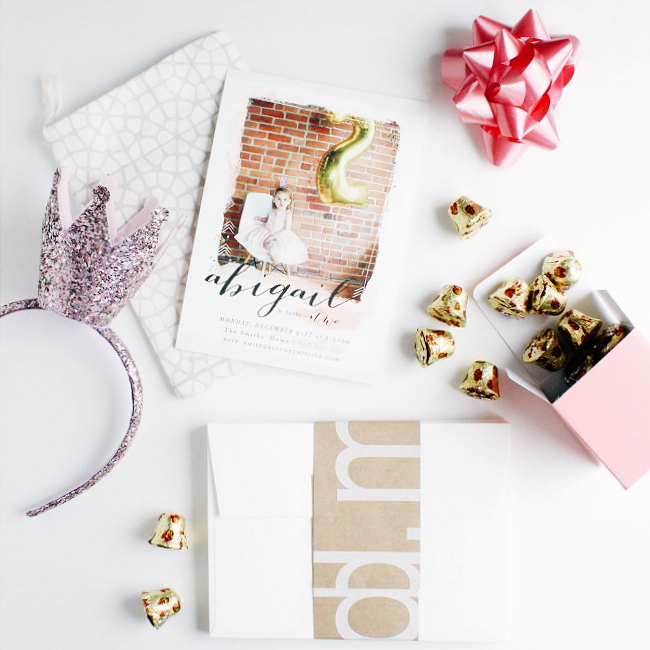 I chose the beautiful Effervescence design by @melissasegan – for its hand drawn elements and whimsical feel.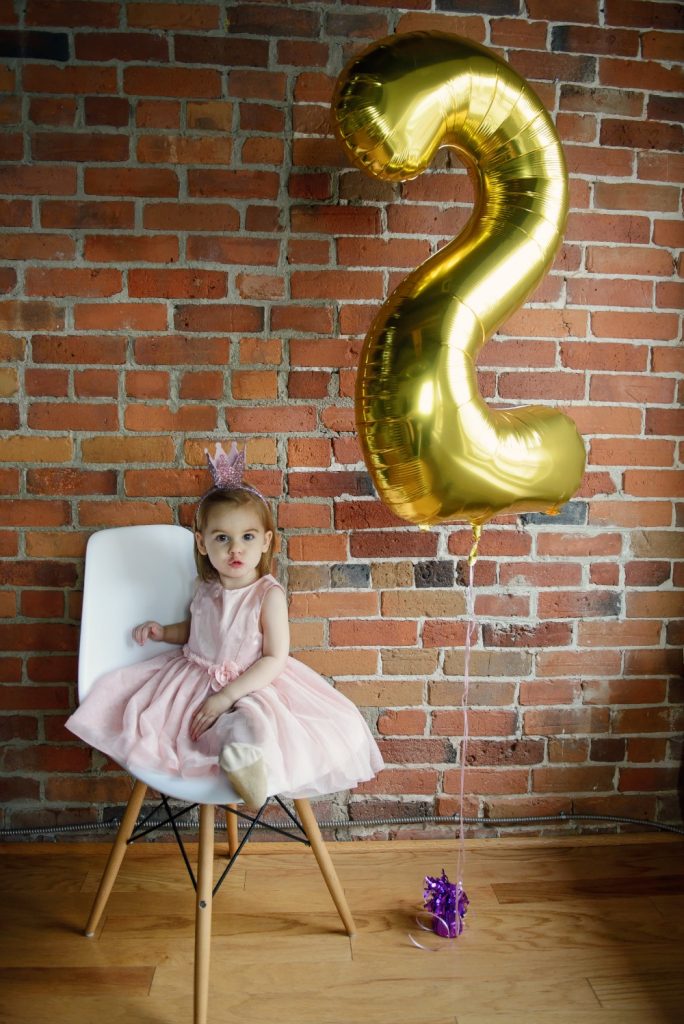 For the menu, we kept it light and easy with a fruit salsa and cinnamon chips, mild cheeses, vegetables and dip, and sweet treats. To compliment the food, we served a citrusy Jackson-Triggs Entourage Grand Reserve Brut 2011 and a fruity Jackson-Triggs Black Series Chardonnay. We also had a refreshing Sparkling Pink Grapefruit beverage from Farm Boy for the kids, which was a big hit, as well as Farm Boy's Sparkling Water.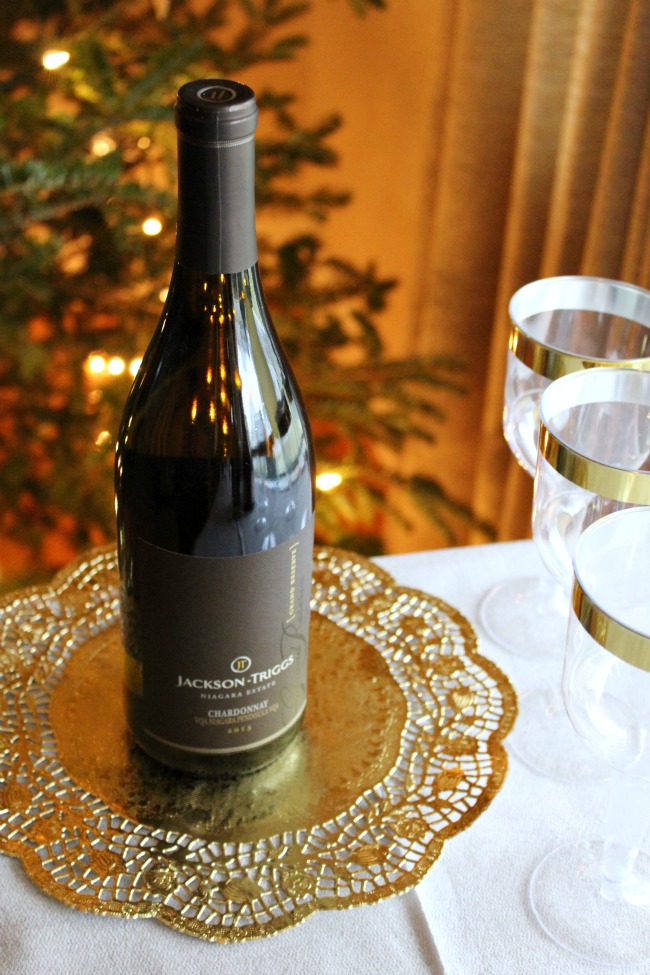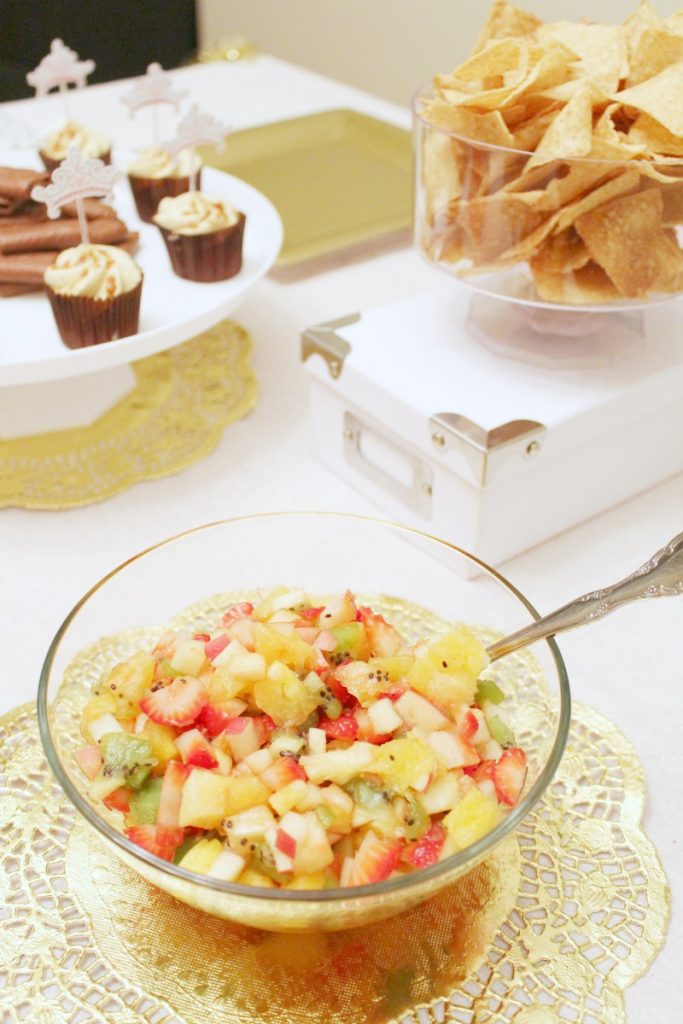 To make the dessert fruit salsa you will need:
1 cup finely chopped fresh strawberries

1 medium navel orange, peeled and finely chopped

3 medium kiwifruit, peeled and finely chopped

1 cup freshly chopped pineapple

1 tablespoon lemon juice

2 teaspoons sugar
In a medium bowl, combine all ingredients. Refrigerate until serving time. Serve with FARM BOY™ SUGAR CINNAMON CRISPS.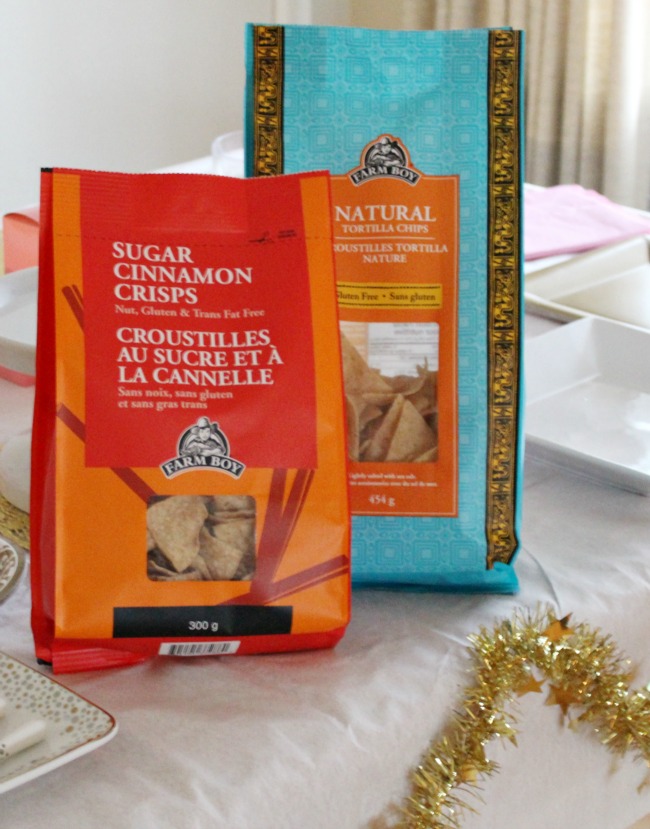 Farm Boy is one of my favourite grocery stores in Ottawa, where you can find unique, whole foods that are incredibly tasty! Here are a few more items that I picked up from Farm Boy to serve at the party, which are also great for any occasion: Farm Boy Artisan Crackers, Enerjive Quinoa Crackers, and United with Earth's Date Coconut Rolls.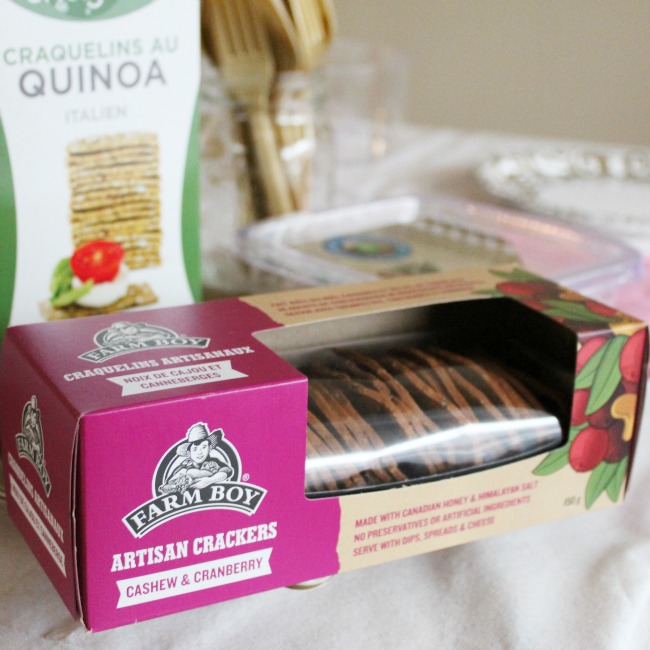 The birthday girl enjoyed her share of goodies and was smitten with her princess cake. She didn't hesitate to bite right into her slice after blowing out her birthday candles.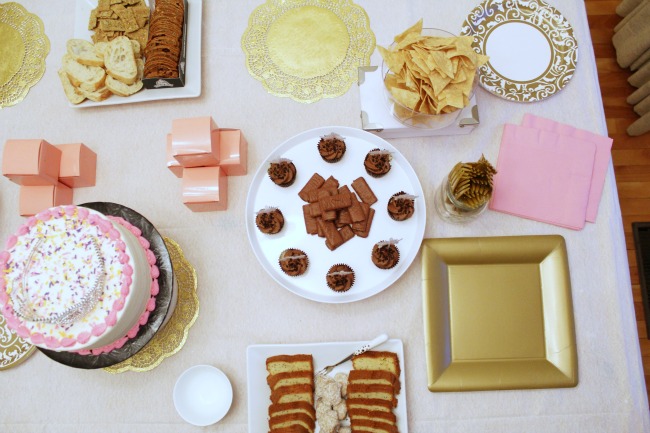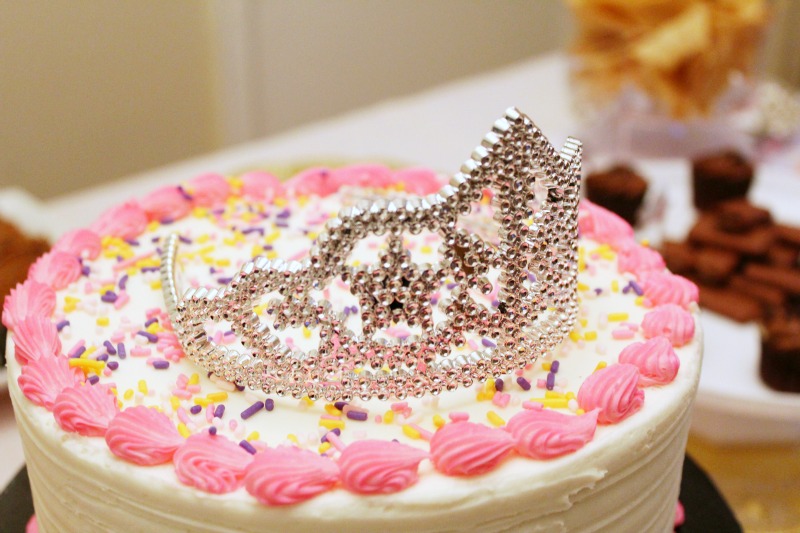 Overall, we kept the fare simple yet varied with the right choice wines for the adults and sparkling drinks for the children. Together with a loving group of people, we celebrated our little girl's second birthday and it was wonderful!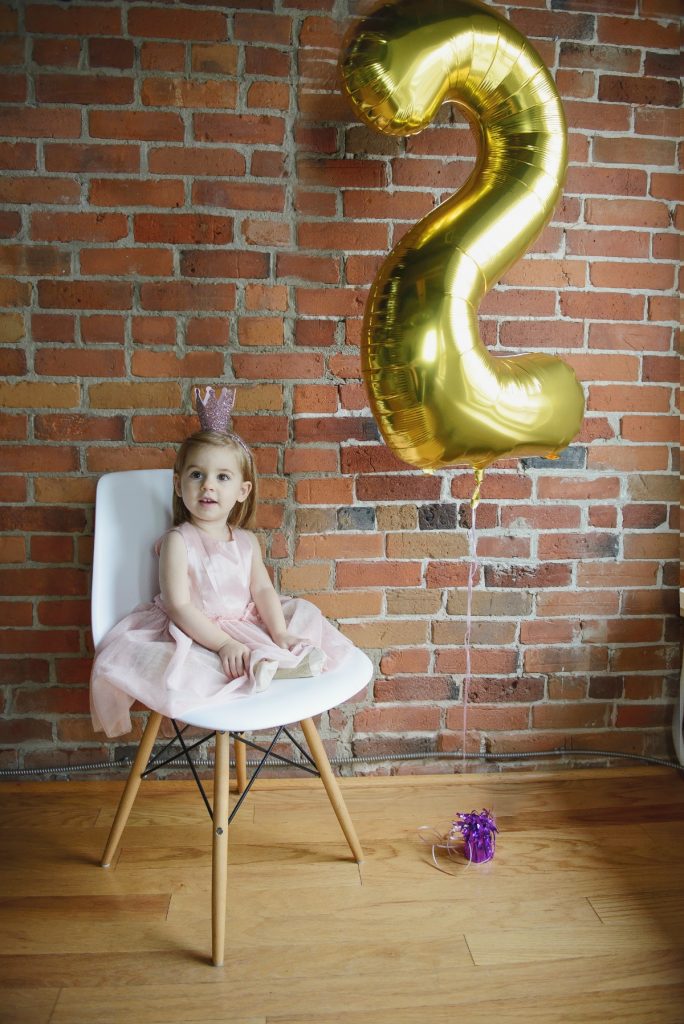 Happy birthday darling!
---
Featuring:
Foods from Farm Boy, including fresh fruits, chips, crackers and sparkling beverage. For more delicious products from Farm Boy visit: www.farmboy.ca
Wines from Jackson-Triggs, including Entourage Brut, Chardonnay. For more enjoyable wines from Jackson-Triggs visit: www.jacksontriggswinery.com
Portrait photography from Kristy Chapman Photography in Ottawa. To see her work and book a session visit: www.kristychapmanphotography.com
Birthday invitations from Minted – we order all of our cards, invites and announcements from minted.com and are always so thrilled with how they turn out.
Party decor from Party City. To shop by colour, visit: www.partycity.ca
Latest posts by Emily Smith
(see all)