What Does Christmas Really Mean To Me?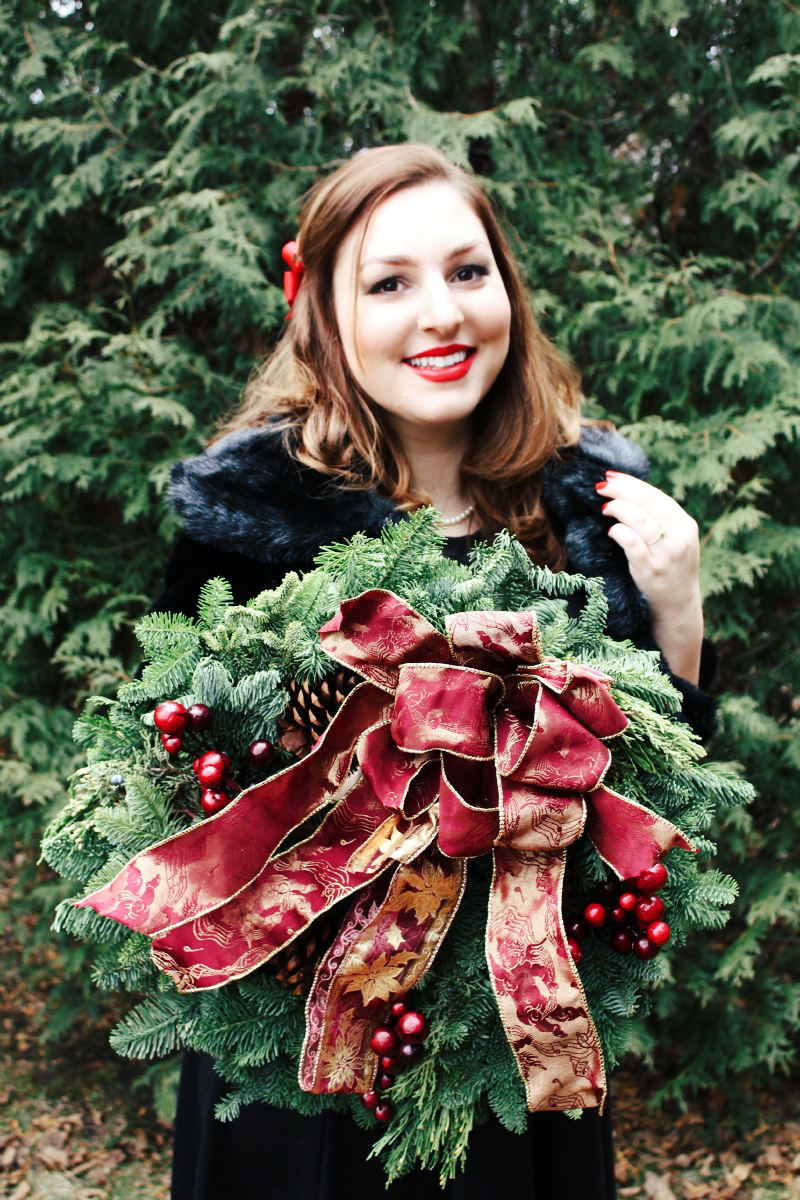 In between creating gift guides (which I love to do for The Best of this Life), reading wish lists, baking goodies and preparing for the holidays – I've asked myself a few times "What does Christmas really mean to me?"
Not because I don't know what it means to me deep down inside, but because the busyness of the season can sometimes leave me swirling and missing the point.
So I've been trying to pause in between each item on my to-do list and actually embrace the joy of this time of year. Like celebrating with family and friends, spending time together, giving back to my community, taking time to reflect on the highlights of this past year, expressing gratitude, and creating new holiday memories.
It's so easy for the month of December to whiz by. As the checkmarks cross off the things you have accomplished, the days go by without true enjoyment.
How can you and I appreciate the things we have to do instead of just doing them?
For myself, I've been consciously trying to enjoy the tasks I've had to do this week. For example, I put on my favourite holiday music and went to town wrapping presents, with way too much ribbon and too many bows – just to get into the fun of it. I took time to write heartfelt notes on each gift to actually slow myself down from finishing too soon and also to remember why I was giving these gifts to each of these people in the first place (not just going through the motions).
When my son asked me for the umpteenth time if it was Christmas tomorrow, instead of sighing and reminding him about the advent calendar and the days left, I laughed and counted down the days with him excitedly, connecting with the little person in front of me that is full of joy.
As I asked myself this important question, I also decided to write out more ways to be present with the true spirit of Christmas and stop being overwhelmed by everything I had to get done by Christmas.
What I reminded myself….
Instead of stressing at the grocery store, take your time in the aisles and pick out an entire Christmas dinner to give to the local food bank.
Feel the joy of the season before it flies by.
Look at what you have done and be proud and excited by it (not just relieved that it's completed).
Take time to do things that make you happy (go for a walk, watch your favourite holiday movie, take photos of the kids).
Love, kindness, hope, and fun!
My daughter turns two years old in a few days. I can't believe it's coming up on two years since I gave birth to her on that beautiful snowy morning. This Christmas she is more aware of the magic and excitement of presents and family gatherings than the last. We first noticed it earlier this month and now everyday, when her big brother asks for his advent calendar's chocolate, she is right there beside him, smiling ear to ear.
This is it. The important stuff, the light hearted things that truly matter. I want time to slow down, so I can intake everything about Christmas 2015 with my precious family. The laughter, the dinners, the thrill of watching my children open gifts, the dancing, the cuddles – everything.
Little A. is now 5 years old. This will be his fifth Christmas and he just can't wait. He is old enough to understand the story of Christ's birth and this year, we have emphasized its importance in the celebrations of Christmastime. He is in awe over the story and has so many thoughtful questions about his Saviour and His message of love, kindness and hope.
"And the angel said to them, "Fear not, for behold, I bring you good news of great joy that will be for all the people." – Luke 2:10
This is Christmas. Spending time with one another, cherishing each other, and spreading love and kindness. As I continue to prepare for the holidays, I want to embody the peace and joy of the true message of Christmas. I want to appreciate and enjoy the beauty of this wondrous and fleeting time of year with my family and friends – and as I continue to remind myself of this, I know that I will.
What does the holiday season mean to you?
Latest posts by Emily Smith
(see all)