Here & There: My Pomegranate & Apple Kale Salad Recipe on HossMagazine.com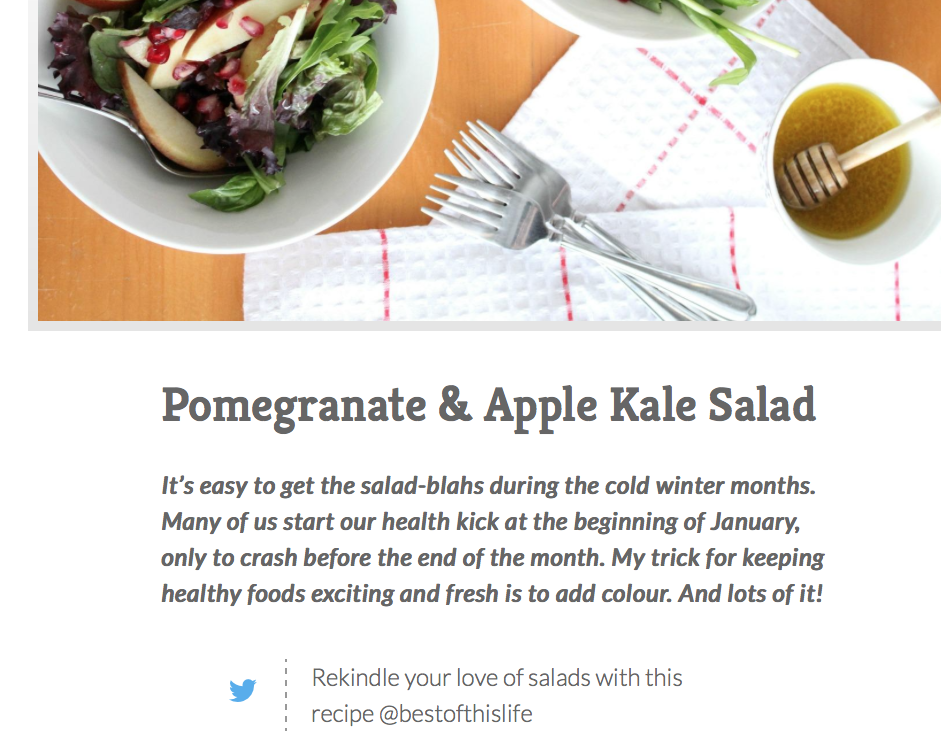 This month, I shared a vibrant and healthy salad on hossmagazine.com – today is one of those perfectly dull winter days to make it! It's storming ice rain outside, everything is grey and we had to cancel our family outing to see Disney on Ice this evening (thankfully, we're catching it on another day, because there were some very sad faces around here this afternoon).
All this to say, a bright and happy dinner is in order. What better to add some colour to our table than this deliciously sweet and tangy salad which includes tasty pomegranates and apples.
Hop on over to HOSS Magazine online to get the recipe and enjoy it!
With love and gratitude,
Emily
About Hoss

HOSS magazine is the Homeowner's Simple Solution! They're a one stop shop for finding helpful, exciting and fun information to help you enjoy your home more! Elegant decor ideas, fun DIY projects, helpful technical information for homeowners and great renovation inspiration – they've got it all.
Latest posts by Emily Smith
(see all)