Gluten-Free Banana Snacking Cake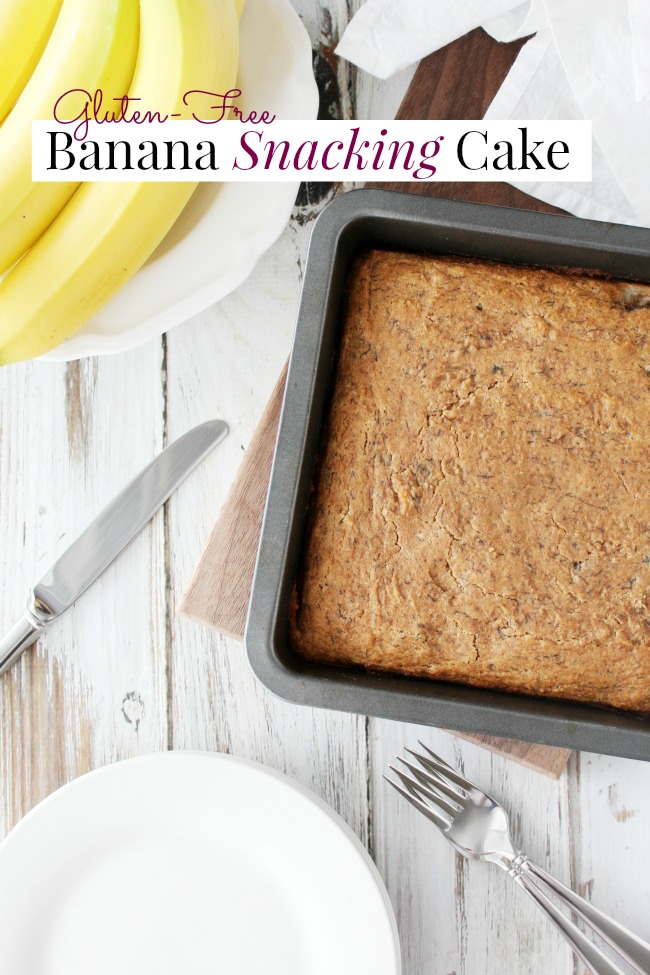 This is the time of year when I get really fed up of Winter. Goodbye grey skies, snowfalls, and slippery roads – I am so very ready for Spring. Unfortunately, there's still the homestretch ahead and tulips won't be blooming anytime soon. How do you remedy a case of winter-blues?
Here are a few simple ways to fight the winter blues:
Vitamin D3: Vitamin D deficiency can potentially be a cause of Seasonal Affective Disorder. Getting 15 minutes of sunlight a day can make a difference. As well as eaten certain foods, like fatty fishes (tuna), Portobello mushrooms, and whole eggs (benefit is in the yolk).
Brighter spaces: open all the windows, use white tablecloths, white sheets, sunny yellow dish towels – anything spring-like.
Eat the rainbow: brighter foods are full of vitamins and nutrients that will boost your immune system and mood.
Start planning your summer vacation: where will you go? what will you do? does your summer wardrobe need some items?
What does this have to do with my Gluten-Free Banana Snacking Cake? Well, nothing really. Haha, just that I made it for breakfast this morning and while it baked, I looked out into our backyard filled mountains of snow and while ice rain fell, I thought how nice it would be if Springtime could come sooner this year.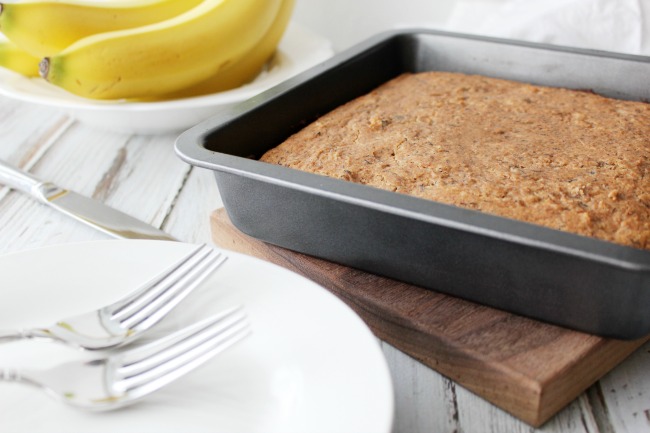 As for this nutritious snacking cake, which can be enjoyed for breakfast, it's naturally sweetened with bananas and applesauce. It makes for a hearty start to the day or an excellent source of energy when you need an afternoon snack.
The cake is moist and lightly spiced, perfectly scrumptious on its own or with a drizzle of honey.
You might say that as a family, we have a thing for homemade snacking cakes and loaves 😉
The Best of this Life's Snacking Cake/Bread Recipes: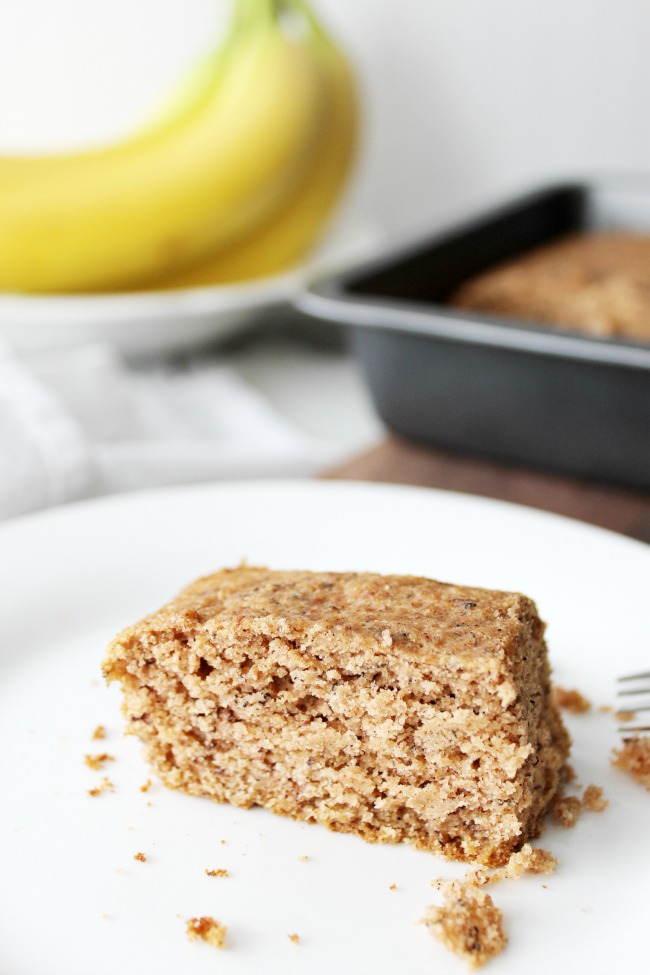 The simple flavours and ingredients are some of my favourites – you can almost never go wrong with bananas, apples, cinnamon, and vanilla!
Print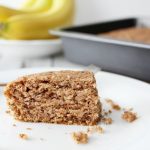 Gluten-Free Banana Snacking Cake
---
Author:

Total Time:

20 minutes
Description
Naturally sweetened, moist banana snacking cake that is ideal for breakfast or snack-time.
---
1 1/2 cups

of brown rice flour

1 teaspoon

baking powder

1 teaspoon

baking soda

1 teaspoon

ground cinnamon

1/4 teaspoon

salt

1 cup

old fashioned apple sauce (sugar-free)

3/4 cup

mashed ripe banana

1/4 cup

coconut oil

1 teaspoon

vanilla extract

1

large egg, lightly beaten
---
Instructions
Preheat oven to 375°F. Grease a 9-inch square metal baking pan, set aside.
Combine flour, baking powder, baking soda, and cinnamon in a large mixing bowl.
In a medium mixing bowl, combine apple sauce, banana, coconut oil, vanilla, and egg – stirring until well blended.
Add the wet mixture to the flour mixture in large bowl, stirring just until moist.
Pour the batter into the pan and spread evenly.
Bake at 375°F for 20-23 minutes or until the centre comes out clean with knife or toothpick.
Allow the cake to cool in the pan for 20 minutes before cutting and serving.
Enjoy!
Notes
This is a great base recipe, so feel free to add nuts, fruit, or even dark chocolate.
Latest posts by Emily Smith
(see all)