The True Spirit of Christmas and Our Family's Gingerbread Men & Women Recipe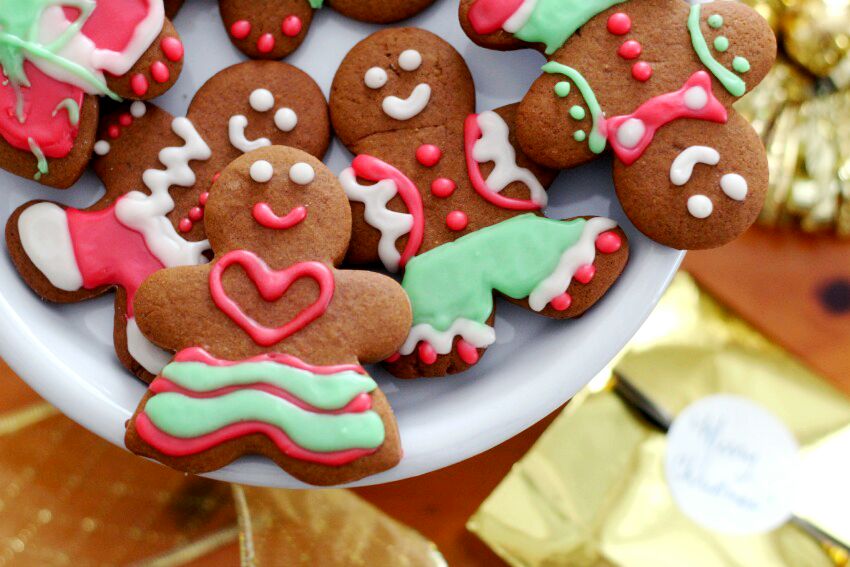 We are only a month away from Christmas which means, in our home, preparations are well underway for the holiday season. With all the decorating, baking, shopping, planning, and parties to attend, it's easy to feel overwhelmed especially when we have an idea of perfection in our minds.
The other day, I was shopping for toys for my children for Christmas when I overheard a lady say to her husband, "I just want the perfect gift, I'm afraid I'm going to disappoint them." My heart sank and I couldn't help but engage her, "You won't!" I said optimistically.
Continuing with, "You won't disappoint them, for the simple reason you're here looking for a special gift. It doesn't have to be the perfect gift, just one that you chose from your heart." Truth is I was struggling with my own stressful thoughts of finding the perfect gifts for my kiddos!
She smiled at me and said, "That's the right spirit, isn't it?"
It turns out she was looking for gifts for her grand-children and wasn't sure she would get them what was on their list. I gently reminded her that at the end of the day, children are so excited every time they see their grand-parents and get to spend time with them – that would be the most precious gift of all. As I spoke those words, they resonated within me – my kids would be delighted just to spend more time with me this Christmas.
Perfection is overrated, all year round, and most of all during the holiday season. It's time to get back to the spirit of Christmas; more togetherness, less about overwhelming and unattainable standards.
Giant Tiger gets this and with their first Christmas commercial, they are sending out a warm reminder to all of us (moms, especially!) to enjoy this season – the true focus of Christmas should be on fun and family.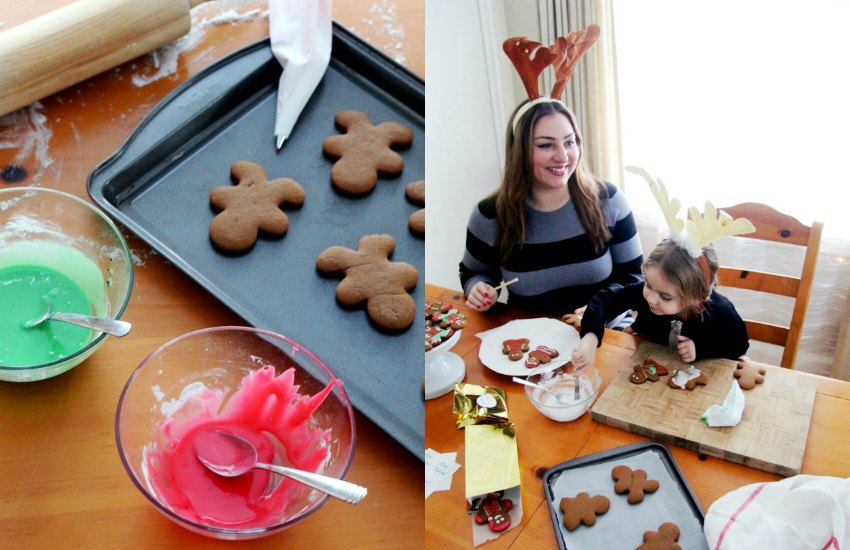 In the spirit of having more fun this season, I'm sharing one of my family's favourite Gingerbread Men & Women Cookie recipes that you too can make with your family and friends. Beginning with just a few staple ingredients, the beauty of Christmas soon explodes all around the home. Literally, we had a mess of flour, everywhere!
Put on the holiday tunes, make some hot cocoa, roll out the gingerbread dough and share in the joy of baking.
My daughter played with the dough for hours. I would give her a new chilled ball to roll out when the other one would get too soft! Instead of worrying about the task at hand, I enjoyed watching her creativity.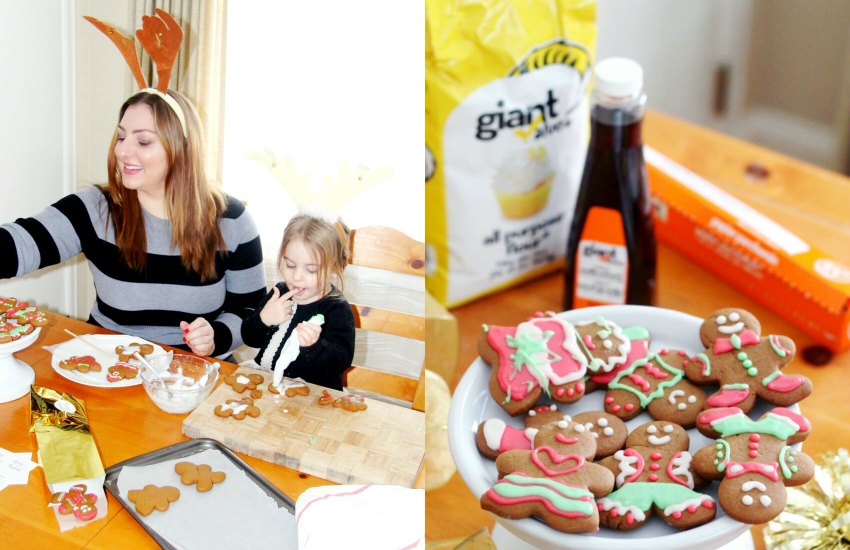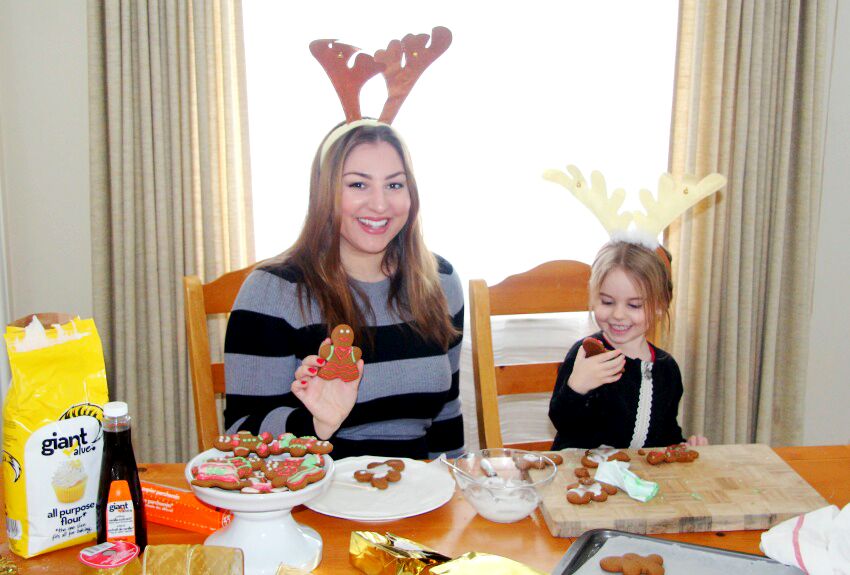 As the cookies baked, the smell of warm spices filled the air – an aroma that carries with it childhood memories and a little bit of holiday magic. Soon after, we started to frost our Gingerbread Men & Women – I love to try my hand at fancy piping, some cookies looking pretty fantastic and others turning out with drippy globs, as I let my daughter go to town with the icing – there was nearly no cookie left to be seen under all the frosting she used! We had frosting all over the place. It was quite a sight, and quite the explosion of Christmas all around us. And with it came lots of laughter and many memories we will cherish always.
I hope you will enjoy this recipe as much as we do!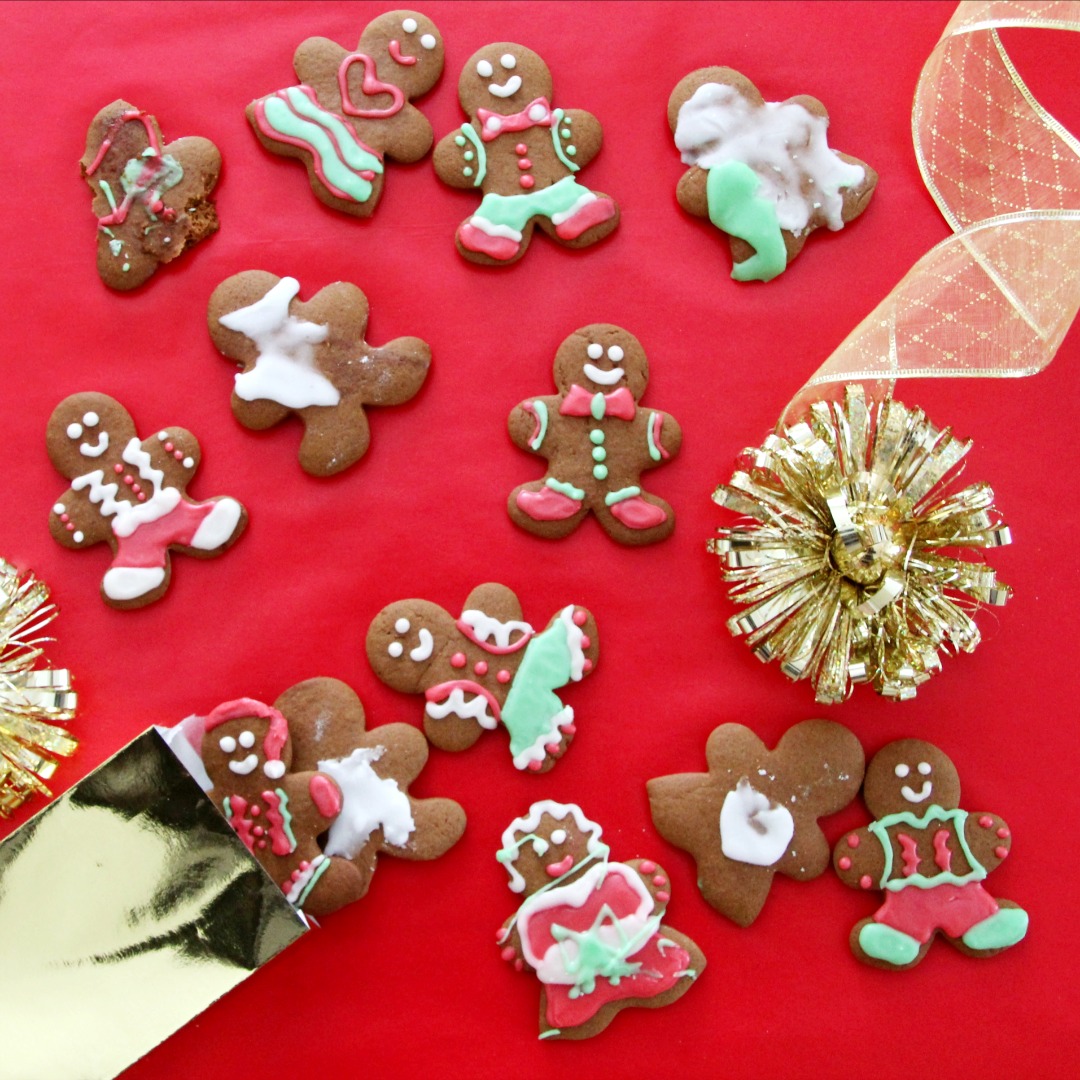 Our Family's Gingerbread Men & Women Recipe
---
1/2 cup

butter, room temperature

3/4 cup

packed dark brown sugar

1/3 cup

molasses

1

large egg

2 tablespoons

water

1 teaspoon

Giant Tiger vanilla extract

2

–

2/3

cups Giant Tiger all-purpose flour

1 tsp

baking soda

1/2 tsp

salt

2 tsp

ground ginger

1 tsp

ground allspice

1/2 tsp

ground cinnamon

1/2 tsp

ground nutmeg
For the frosting:
2 cups

powdered sugar

4 tablespoons

milk

1 teaspoon

vanilla extract
---
Instructions
In a medium-sized mixing bowl, combine butter and brown sugar until smooth.
Add in egg, molasses, water and vanilla extract, stir until well blended.
In a separate medium-sized bowl, sift together flour, baking soda, salt, and all the spices. Stir to combine.
Fold the flour mixture into the creamed mixture and stir until a dough begins to form.
Using your hands, work the dough into a ball.
Diving the dough into two balls and wrap in plastic wrap.
Place in the refrigerator for 30 minutes.
Preheat the oven to 350 F.
Remove a portion of the dough from the refrigerator and roll it out to a ?- inch thickness, on a clean and floured surface.
Cut out shapes using your cookie cutters and place approx. 2 inches apart on baking sheets lined with Giant Tiger parchment paper.
Bake for 8-10 minutes. Remove from oven and allow to cool completely before frosting.
To make the frosting, add milk and vanilla to a medium-sized mixing bowl, gradually add in the powdered sugar in increments, stirring to combine. Add food colouring of your choice.
Optional: fill up a piping bag and use a small circular decorating tip or cut a small hole of 1mm wide to pipe icing onto cookies.
You might also enjoy:
Don't forget to pin it to your Christmas board!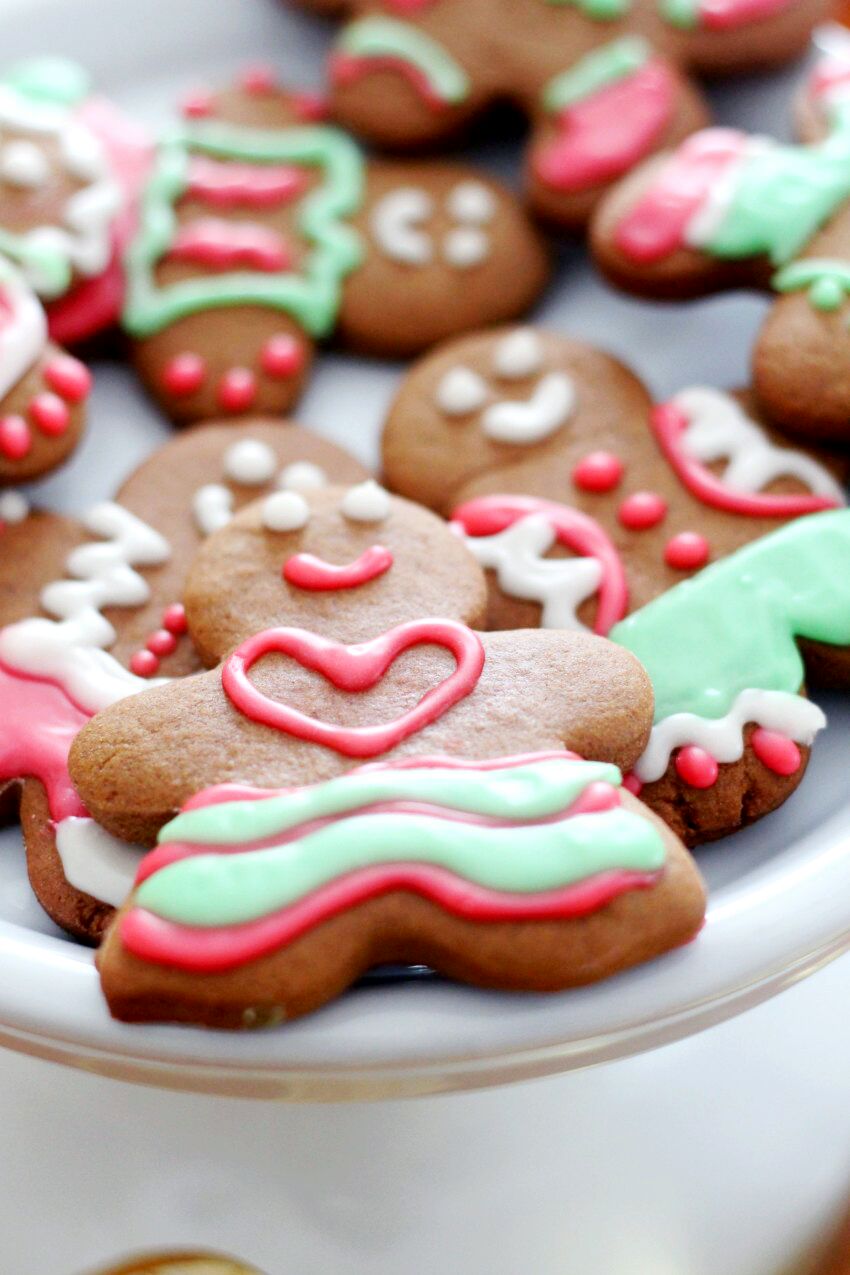 ---
This piece is in partnership with Giant Tiger. As always, opinions are personal.
Latest posts by Emily Smith
(see all)