Save Your Dry Winter Skin With These Soothing Products
This piece is presented in partnership with Midnight Paloma.
---
Picture this: a dreamy hot bath, golden candle light, relaxing music playing and you – unwinding from a busy day, soothing your dry winter skin.
Yes girl, yes!
Dry winter skin is a thing and it needs all the TLC you can give it.
Between the harsh cold air and drying indoor heat, your skin is begging to be soothed and moisturized.
Thankfully, there are some amazing products that can save your dry winter skin!
Two of my faves are from Midnight Paloma. They are giving me life right now. Or more specifically, they are giving my skin life right now.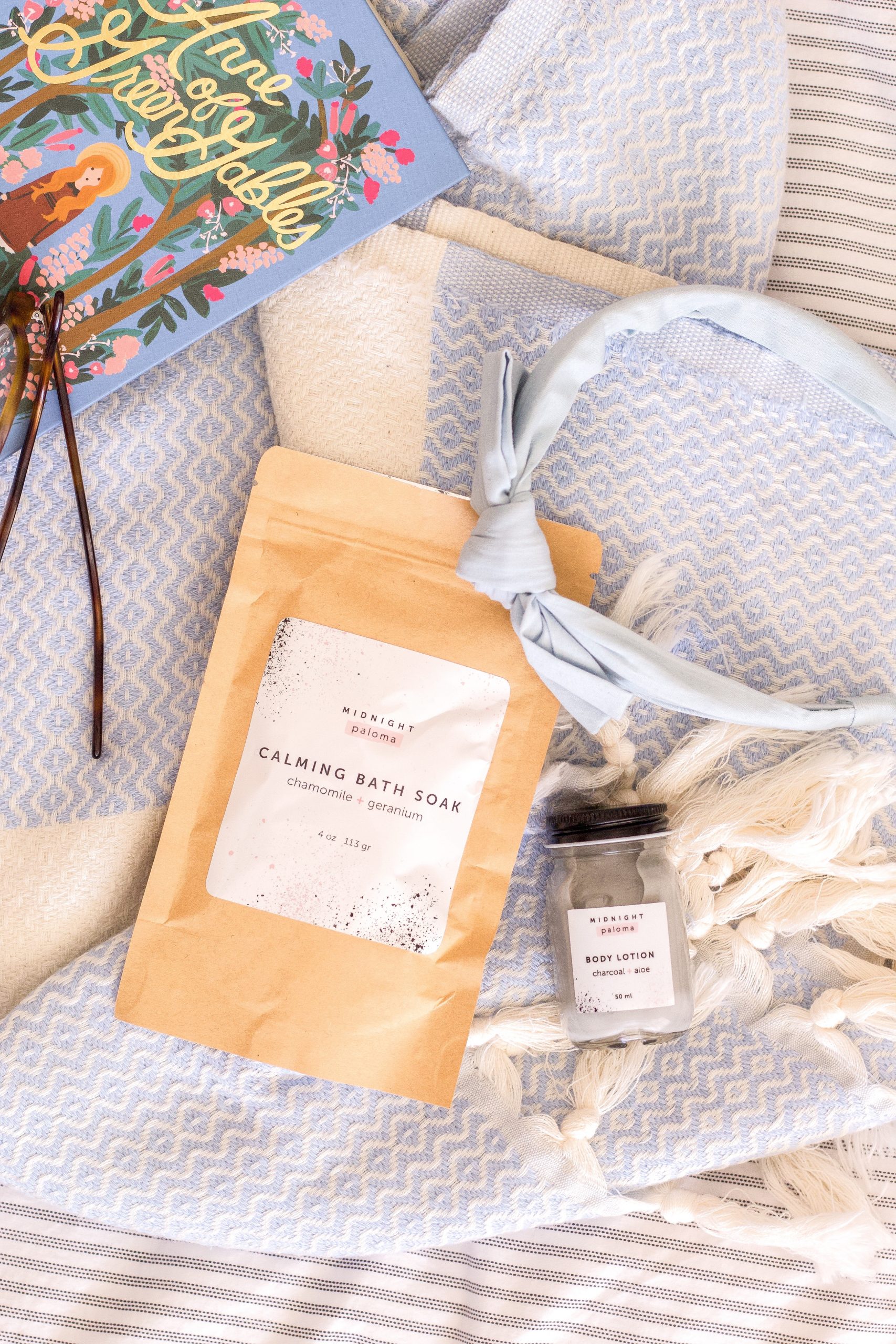 Midnight Paloma's Calming Bath Soak and Detox Body Lotion are a perfect pair!
Here's the scoop on these wonder skin products:
The Calming Bath Soak has a softening formula that features chamomile, also known as a powerhouse antioxidant that soothes and reduces irritation. Just a little goes a long way in your bath and let me tell you, it feels so, so good. If you have any redness associated with your dry skin (like over scratching, oops!), it calms it.
The inclusion of geranium brings down inflammation and the added bonus of lavender helps to heal your skin. When you come out of the bath, you'll feel super relaxed, and your skin will feel super soft!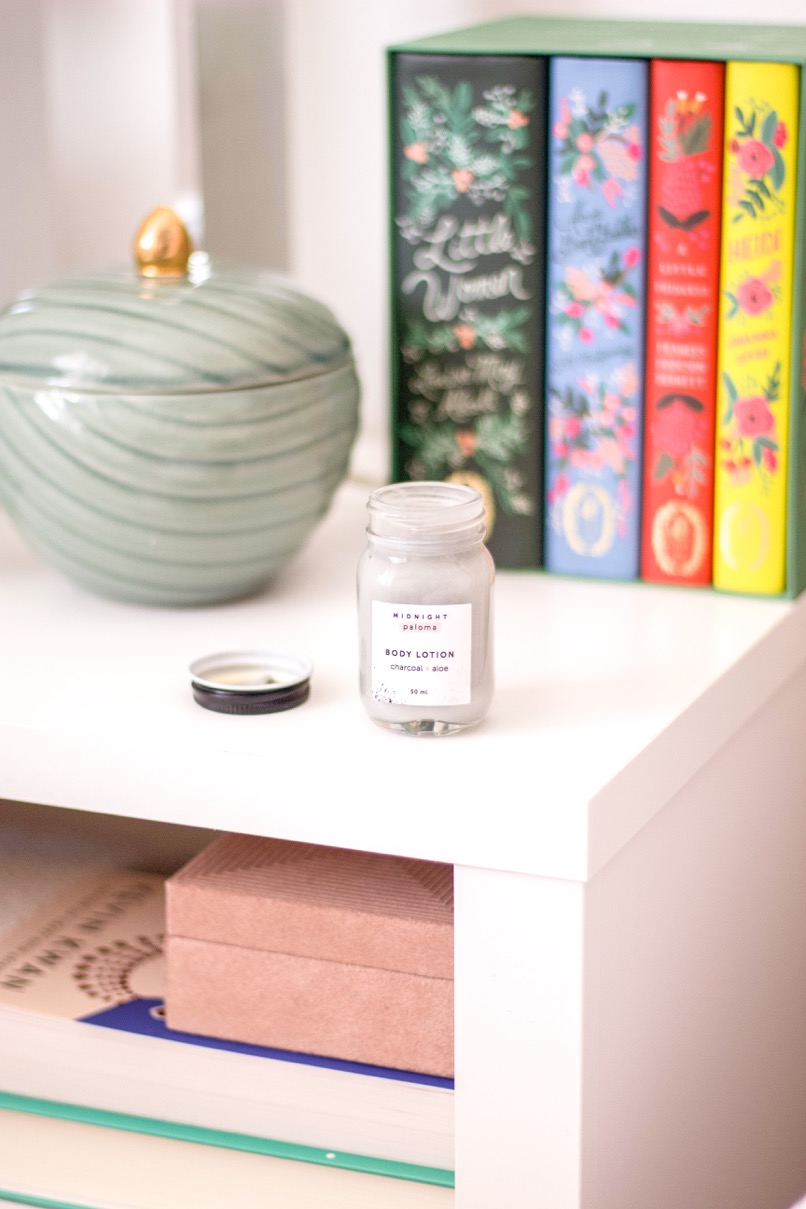 Extra Skin Soothing, Please
Now let's talk about The Detox Body Lotion! Please do me a favour and order this today. It's amazing. I'm obsessed. It's made with aloe vera, avocado oil, jojoba, grapeseed extract, and charcoal! So what does this lotion do? Well, I'm glad you asked. It conditions, soothes, and hydrates your skin. And the charcoal goes the extra mile by protecting your skin from environmental toxins.
Not to mention, it smells incredible. Seriously! The scent story is blood orange, vanilla, lime and grapefruit. It's both uplifting and calming at the same time. This lotion feels luxurious as it goes on your skin, and absorbs beautifully. I love it!
Now I know by now you're probably eager to pour yourself a bath, sink into a luxurious soak, and pamper your dry winter skin with a fabulous lotion, am I right?
You can order your own skin saving products from Midnight Paloma and start planning your self-care date right now!
Latest posts by Emily Smith
(see all)