Beauty Buzz: Aveda Nutriplenish Hair Care Collection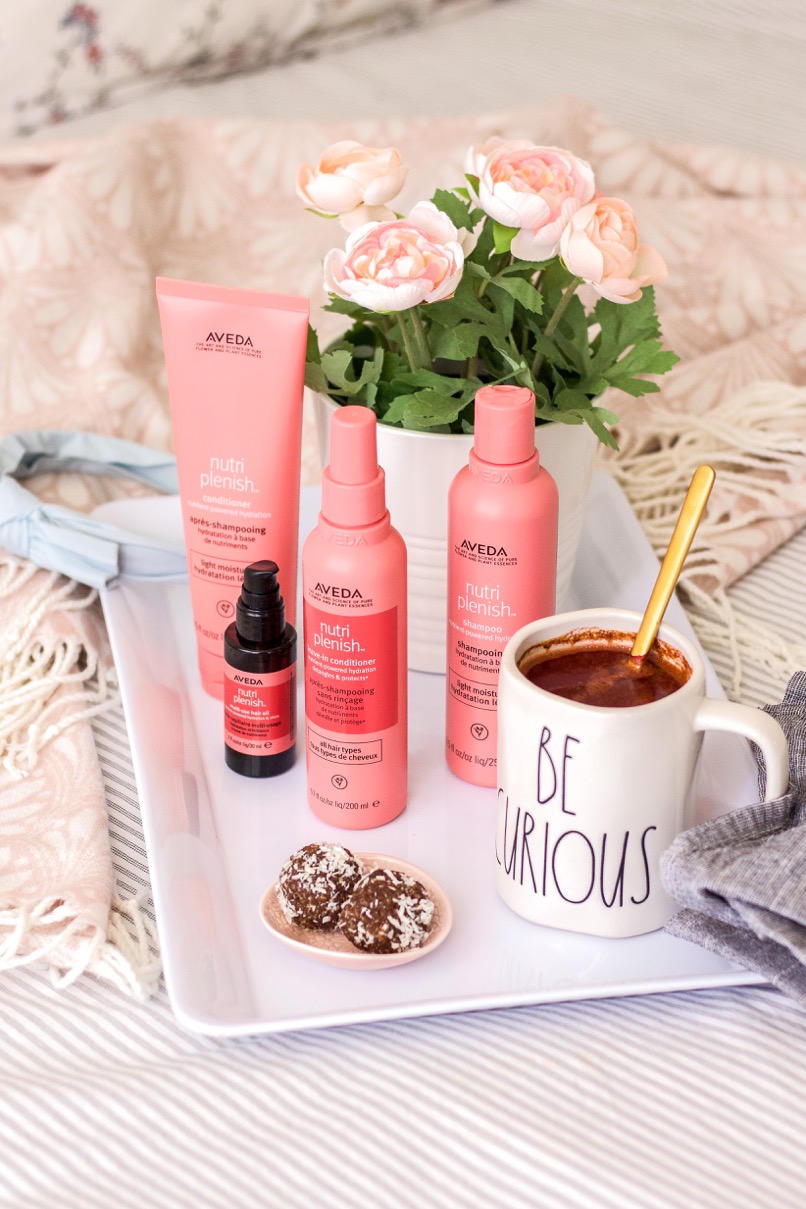 Oh winter! You bemuse me so.
On the one hand, you offer days of bright sunshine radiating against a backdrop of glacier blue sky. And fairytale snow globe moments of falling snowflakes whirling down from above, creating a magical winter wonderland.
On the other hand, your freezing temperatures can be body numbing. The havoc it causes my skin and hair is so frustrating! And I must say, you do overstay your welcome most of the time. Something you really must work on.
But since you come around every year, I've learned to treasure your beauty – while doing my best to take care of my own!
Let's Talk About Winter Hair Care
Surely, I'm not the only one who feels the effects of winter. Dry skin and lack luster hair are two of my main struggles during the cold months.
The contrast of blistering wind outside and blasting heat inside can take a toll.
What I have found works best is to create a winter beauty routine and stick to it. Every season brings different beauty needs and winter has its own set. Hydration is key, from your head to your toes.
When it comes to your hair, it's more prone to dehydration and breakage during the winter. A hydration replenishing hair care routine can immensely help keep your hair looking, and feeling, healthy and lustrous.
Since the beginning of January, I've been using Aveda's Nutriplenish™ collection to give my hair the hydration it craves!
After I've been out in the cold for hours, a relaxing shower with Aveda's Nutriplenish hair care is absolute bliss. The delightful botanical scent puts me in a complete state of tranquility.
Here's a look at my winter hair care routine with Aveda Nutriplenish
Nutriplenish™ Shampoo Light Moisture: a creamy lightweight formula, with a vegan superfood blend. The shampoo cleanses and replenishes dry hair with nutrient-powered hydration. Aveda's own Pure-Fume™ aroma with cocoa, certified organic ginger, cardamom and other pure flower and plant essences.
Nutriplenish™ Conditioner Light Moisture: the luxurious omega-5 rich organic pomegranate oil nourishes dry, depleted hair. It leaves it lush and visibly healthier. It has the same aroma as the shampoo (and it smells amazing!)
Nutriplenish™ Leave-In Conditioner: Lightweight leave-in conditioning spray hydrates and replenishes hair for 72 hours! It also detangles and protects from thermal styling up to 450° F. Naturally derived UV filter helps protect hair from the drying effects of the sun. ​
Nutriplenish™ Multi-Use Hair Oil: 100% naturally derived* formula features a concentrated blend of 5 power oils, it offers multiple-uses and delivers nutrient-powered hydration and shine for all hair types. *From plants, non-petroleum minerals or water.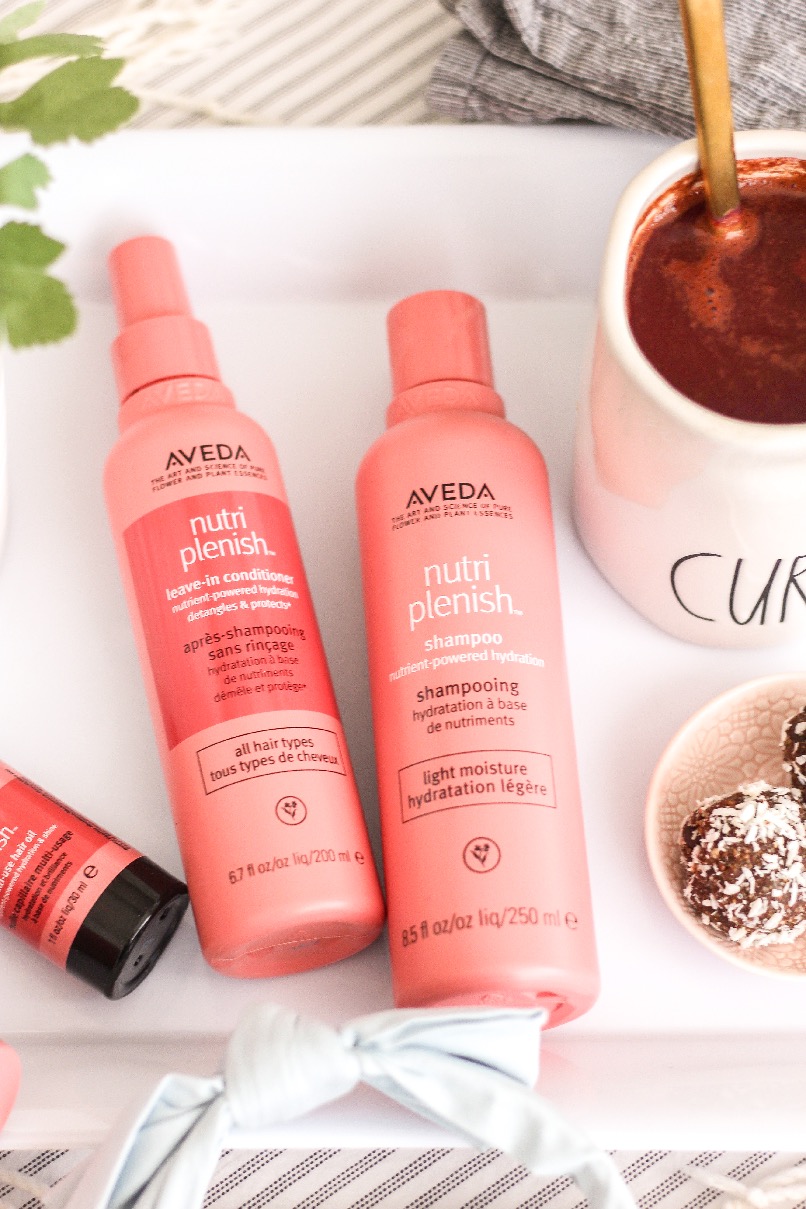 The multi-use hair oil can be used several ways. Such as a pre-shampoo treatment, leave-in treatment, overnight oil treatment, or for a hydrating scalp massage – which feels incredible!
These products have been helping my hair and scalp so much this winter. They are formulated for all hair types including wavy, curly, coily, and straight hair. You can select either the light moisture or deep moisture formula depending on your hair hydration needs.
You can find the Aveda Nutriplenish™ hair care collection online, in stores and in salons. The line ranges from $47- $60 CDN.
To learn more about Aveda and their Nutriplenish™ products visit aveda.ca
---
This piece is presented in partnership with Aveda Canada. All opinions are honest and personal.
Latest posts by Emily Smith
(see all)