Springtime Pasta Salad with Radicchio + Goat's Cheese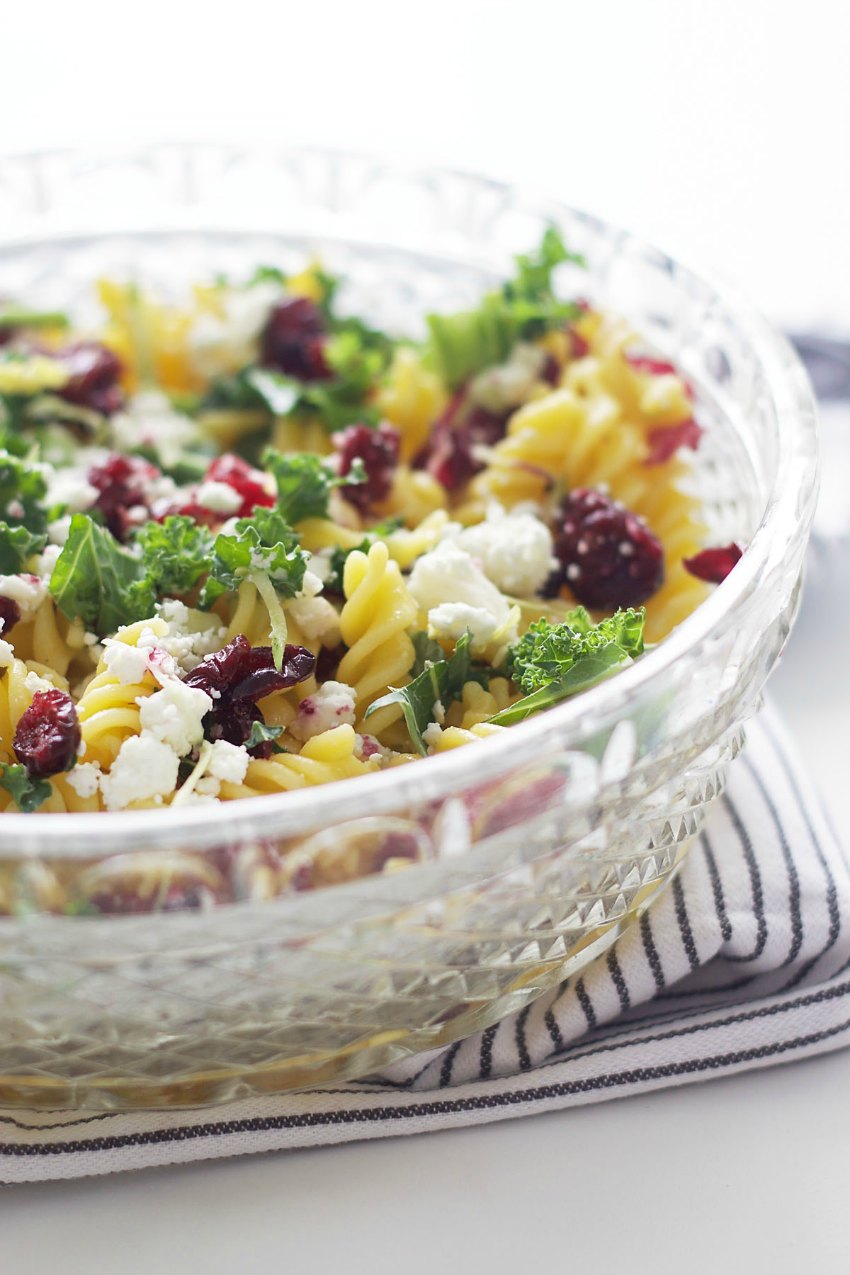 Friends, I'm going to let you in on a not-so-secret little fact about me.
I'm pretty fond of a good pasta salad, in fact it wouldn't be a stretch to say I love pasta salads! You may have already read about my appreciation of this dish a few times here on The Best of This Life, but I am going to talk about it again! Because spring is here and just as the flowers are preparing to bloom in the Capital City, so is my family's taste buds for more colorful, fresh and zesty food to celebrate our awakening after the chilly Ottawa winter.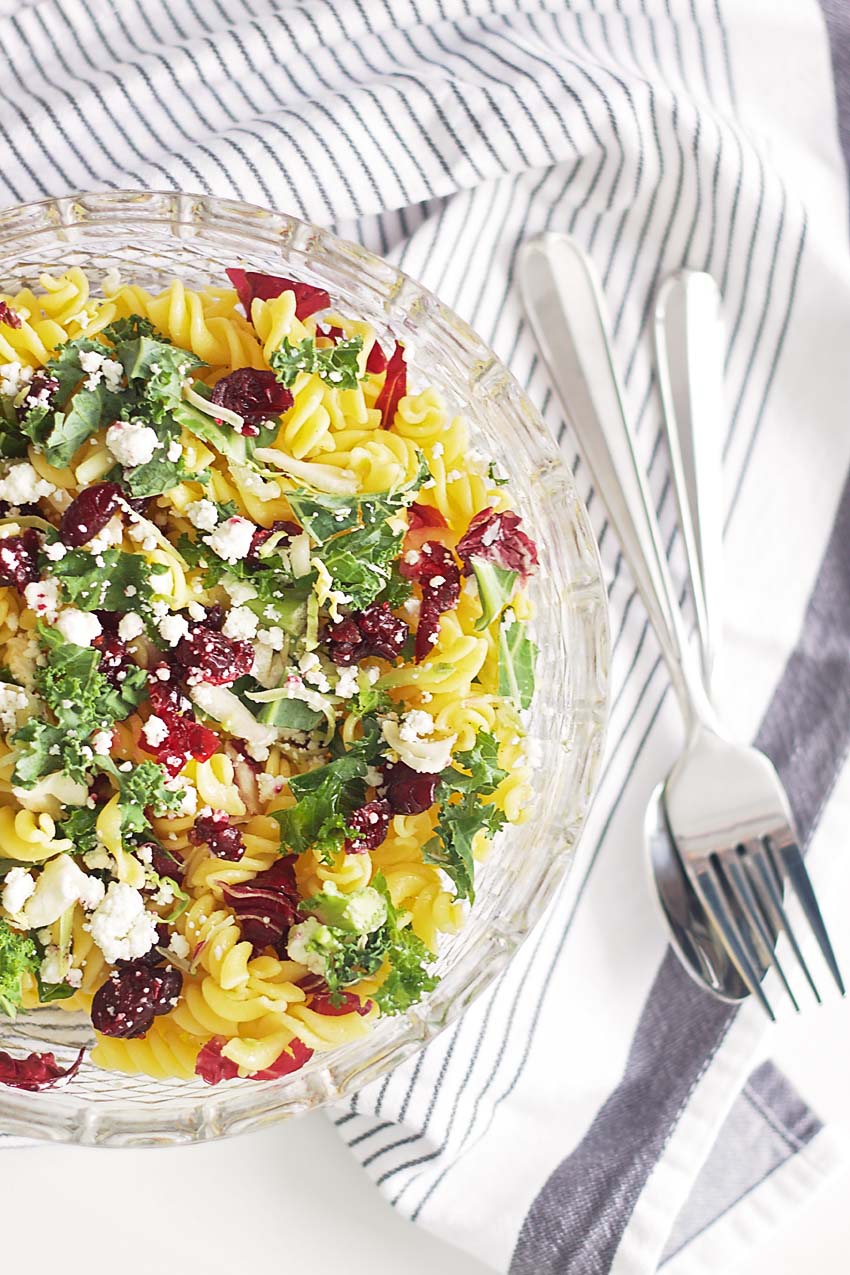 I'm pretty sure my first introduction to pasta salads were at church potlucks; I wasn't a fan of the creamy mayonnaise covered salads. However, the ones with a light vinaigrette that I've tried in recent years are more up my alley.
Because it is so simple and yet open to creativity; this type of dish can be a lot of fun, because it gives the chef a plane to explore with their imagination. For example, knowing that I am going to prepare a go-to gluten free pasta for dinner, my husband or I get to switch the flavours up by stopping by our neighbourhood grocery store (and soon summer farmer's market) for a basketful of veggies and herbs and create an entirely unique-to-us meal. Tasting new combinations of vegetables, fruits and spices are also a great way to introduce yourself and children to a variety of foods. And what better time to go and explore already loved as well as new produce than springtime!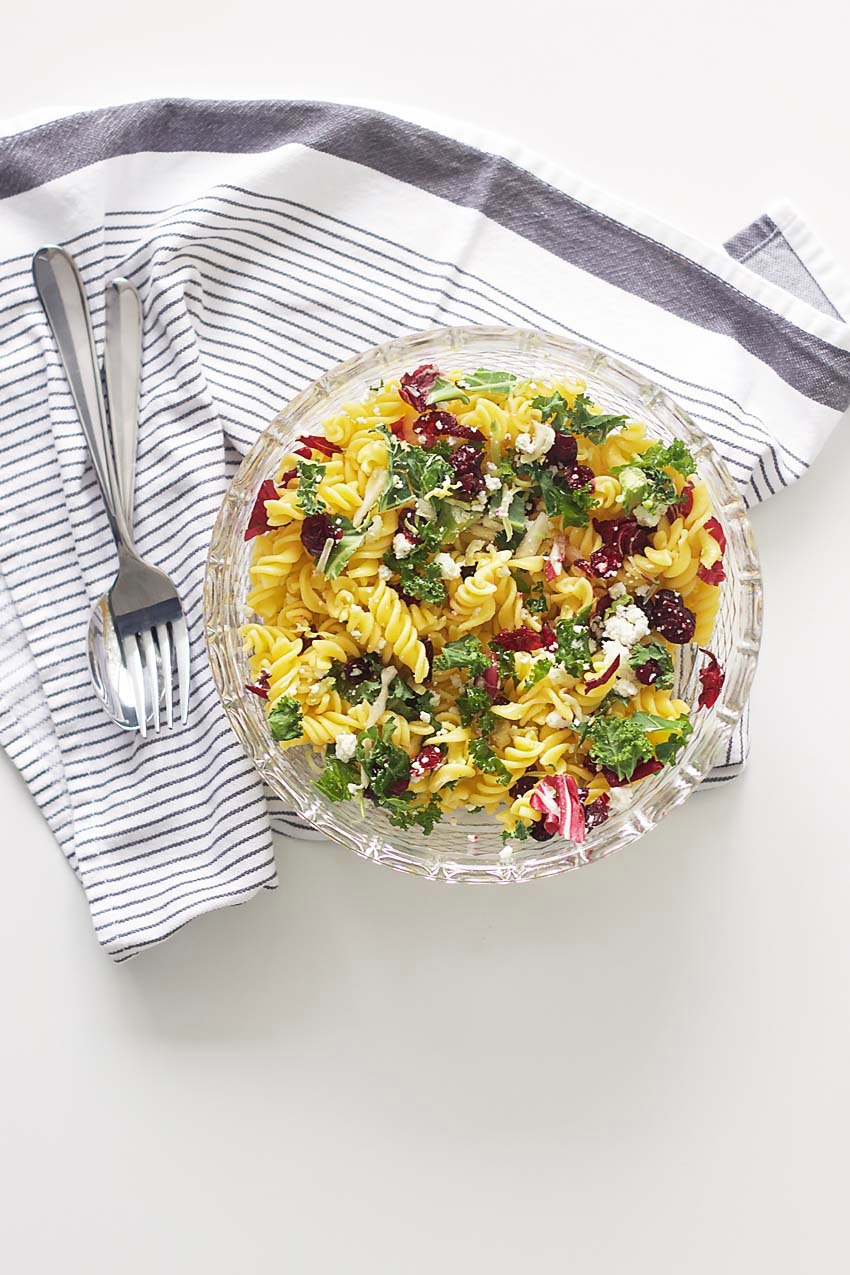 Like I already mentioned, dishes like pasta salad are ones that I discovered at get togethers and during this season with holidays like Easter and Mother's Day coming up, it's a perfect side dish to play with and come up with your own wonderful recipe – or a few new variations! It's as simple as making a base pasta you love (penne, spiral, macaroni…) and coming up with tasty flavour combinations. A little trial and error is okay, trust me my husband and I (but mostly him) have made a few crazy dishes testing things out in the kitchen but that is how you explore and find something that is delicious!
Today I'm sharing a recipe that combines savoury and sweet, making one tangy and tasty pasta salad! It's simple, fresh, and satisfying – I hope you'll give it a try or at least be inspired to make your own variation for your next gathering.
Bon appetit!
Print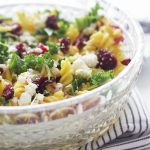 Springtime Pasta Salad with Radicchio + Goat's Cheese
---
Description
A fresh and healthy gluten-free pasta salad, perfect for springtime dining.
---
2 cups

cooked spiral gluten free pasta

¼ cup

kale cut in small pieces

¼ cup

radicchio cut in small pieces

2 Tbsp

dried cranberries

2 Tbsp

crumble goat feta cheese

3 Tbsp

organic cold pressed olive oil

1 Tbsp

lemon juice or more as preferred.
---
Instructions
Toss together and refrigerate for 2 to 3 hours before serving.
Latest posts by Emily Smith
(see all)