When It Comes To Love, Never Underestimate The Power Of A Cookie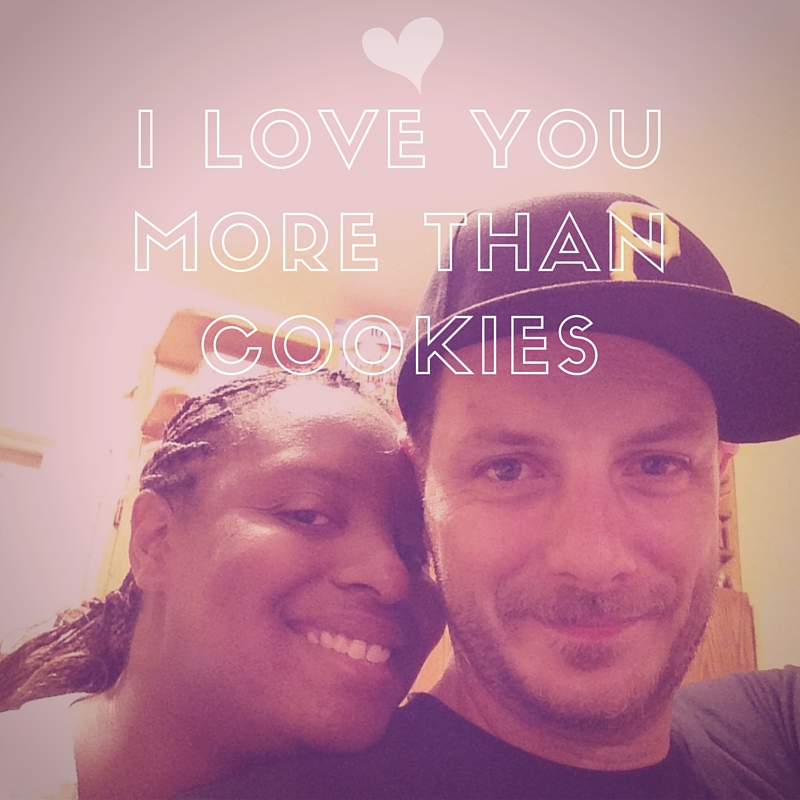 Who knew that a cookie was the way to my heart? That is how my other half, Grant, got to get to know me better, and eventually fall in love. We met at one of our former places of employment. I started working there first, and I actually saw him being brought in for an interview.
It was not love at first sight. I was in a relationship at the time, and I did not see him in that way at that moment in time. We didn't even speak until Thanksgiving weekend when everyone had to come in on the weekend to work to get extra work done. For some reason, the lights were not all on, and it was hard for us to get any work done. Grant, always being prepared, had a flashlight with him and let me use it. He also helped me out with my job that day. From that point on, we were friends.
Co-Workers, Friends, Then….
During breaks, he would buy these soft oatmeal and raisin cookies to snack on. Knowing they were one of my indulgences, he would always ask if I would want to share one with him. Over these yummy treats and hanging out at work, we really got to know each other. One day, I found a new job and quit. I came back to say goodbye to all of my friends, and gave Grant a hug. We hung out as friends after this since we no longer worked together anymore. After a while, we became distant and did not speak for a while. It was a sad mark in our friendship.
Some time went by, and the relationship with my then ex-boyfriend fizzled and ended. I had moved out and was single again for about seven months when my phone rang. It was Grant. He wanted to catch up on the time we had lost. We meet up at a pub, and it was magic. We chatted through our appetizers about our lives, then we walked along the Rideau Canal in Ottawa and continued our chat. We eventually wove our way to another pub and hung out there for the rest of the night. From that point on, we were inseparable.
Drinks, Date night, Family
After being together for a long time, we eventually moved in together. We had had our two kids, making us a blended family of five. One day last year, we attended a birthday party for one of Grant's friends. It was our first date night since our daughter was born a few years prior. Once we got back home, he hurriedly took me downstairs into our basement and took me over to his desk. He unlocked one of the drawers and took out a box. He then got down one knee and told me he didn't know how to propose to me, but he knew he just had to do it right there and then. Inside of the box were two smaller boxes. Since I had told him I didn't want an engagement ring, he proposed to me with wedding bands he bought. They were unlike anything I have ever seen. After some babbling on my part, I happily accepted.
Meant to be
We're currently planning out our big day. Our relationship has had its roller coaster moments, but we have always weathered the storm and came out stronger for it. We are each other's best friend, and I am so lucky and proud to have him in my life. I really can't wait to see what the future holds for the two of as we continue down the path of life together. Thank heavens for soft oatmeal cookies!