8 Crafts to Spark Your Creativity This Winter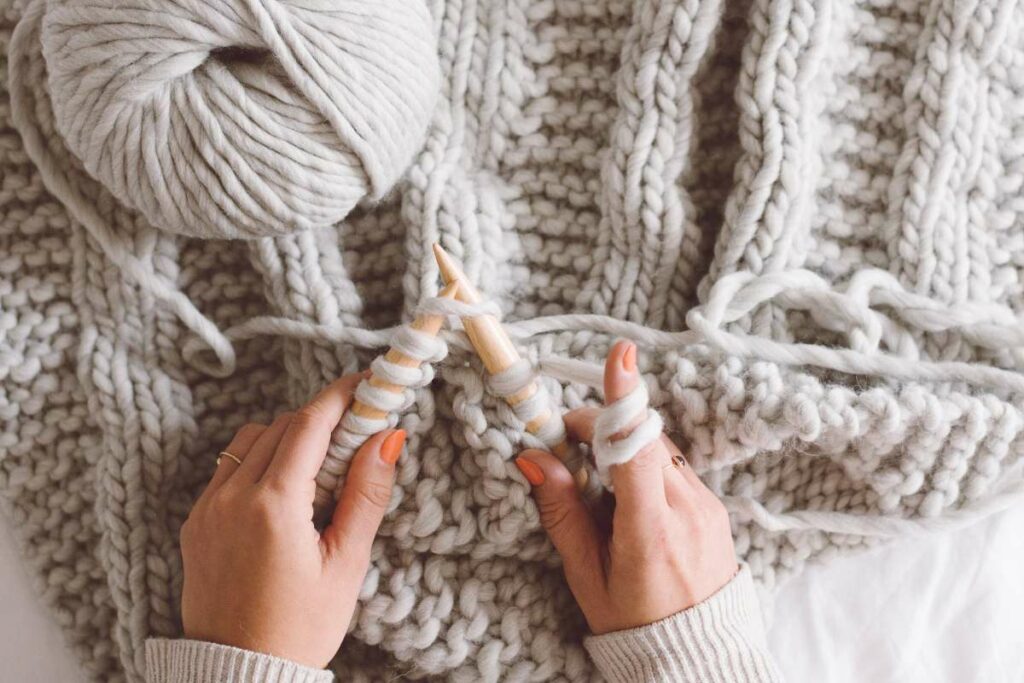 It's wintertime, and you want to do crafts; you're not alone! Many grown-ups gravitate towards crafts during the winter. We spend more time indoors, whether because of the frigid winter weather or because the evenings are darker when we get home from work. These cozy hours in our house are the perfect time to take on a new craft, a sewing project, or fun DIY.
Another reason more adults are crafting is that it's a positive outlet to take your mind off things. When you're looking for a healthy activity that stimulates your creativity, a craft can be just the thing.
Below are some relaxing and fun winter crafts for you to try.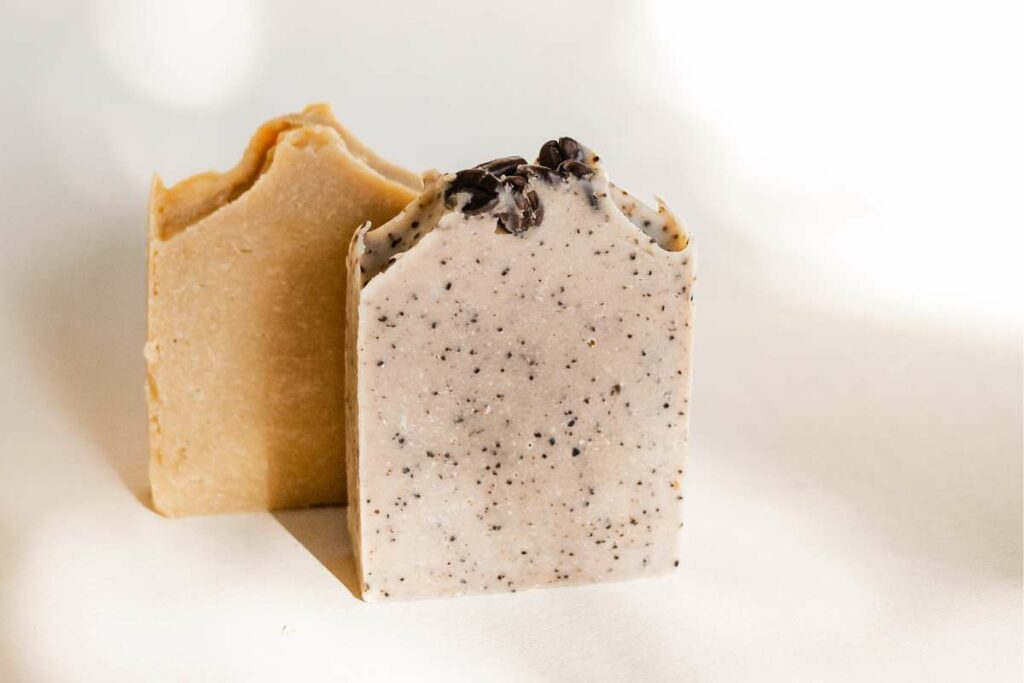 Make winter-themed soap
Handmade soap is a beautiful small luxury to enjoy. And you can make it yourself! The fun part about making your soap is that you can customize it as you'd like. We love the idea of making winter-themed soap with colours and scents that reflect the season.
While making your soap, you can also think of the year ahead. Handmade soap is a lovely DIY gift that you can give for birthdays and special occasions throughout the year.
If you need help determining where to begin, visit the library to get a book on making handmade soap. You can also order books from Amazon that include soap-making tutorials. Additionally, Amazon sells beginner's soap-making kits to get you started. Our favourite winter soap scents are peppermint, cinnamon, and citrus.
Paint a peaceful winter landscape
Painting is an approachable craft that we all can do! It's an excellent beginner craft to try, from small paint by number kits to large canvases. When you're feeling adventurous, you can sit out in the fresh winter air and capture landscapes with your paints or snap a picture on a winter walk and recreate it at home. If you have yet to try landscape painting, try this easy winter landscape painting idea suitable for all skill levels.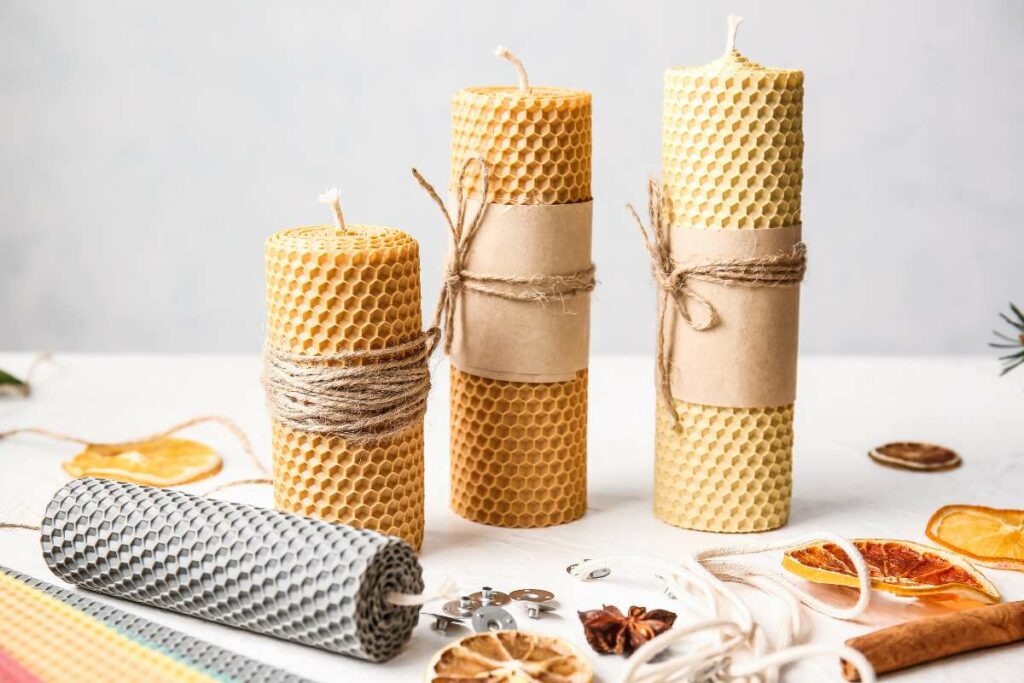 Make scented candles at home
Scents are very personal and can evoke emotions and moods. During the winter, a warmly scented candle can bring a sense of coziness and peacefulness to a room. Making candles is easier than you might think! You can easily find candle-making kits at your local craft store or online. We also love the simplicity of beeswax candles that are naturally honey-scented!
Get ready to craft your candles with simple items like candle wax, heat-resistant jars, a double boiler, essential oils, and candle wicks. I recommend visiting the library for a candle-making book or searching for candle-making tutorials on YouTube to learn more about the steps. 
DIY decorations to make for your house
Who says that decorations are just for Christmas? You can enjoy making lots of lovely crafts for your home throughout the year. Crafting can be anything from making an evergreen version of these DIY snowy mason jars to creating gorgeous paper snowflakes to hang around your house. This blanket ladder is also perfect for displaying all your winter throws.
You can enjoy making decorations using craft supplies like mason jars, decorative paper, or unfinished wooden pieces. Making crafts to decorate your home can be very satisfying, and seasonal decor is always a nice touch. Whether it's hanging snowflakes for January or a heart garland for February – there are limitless ideas.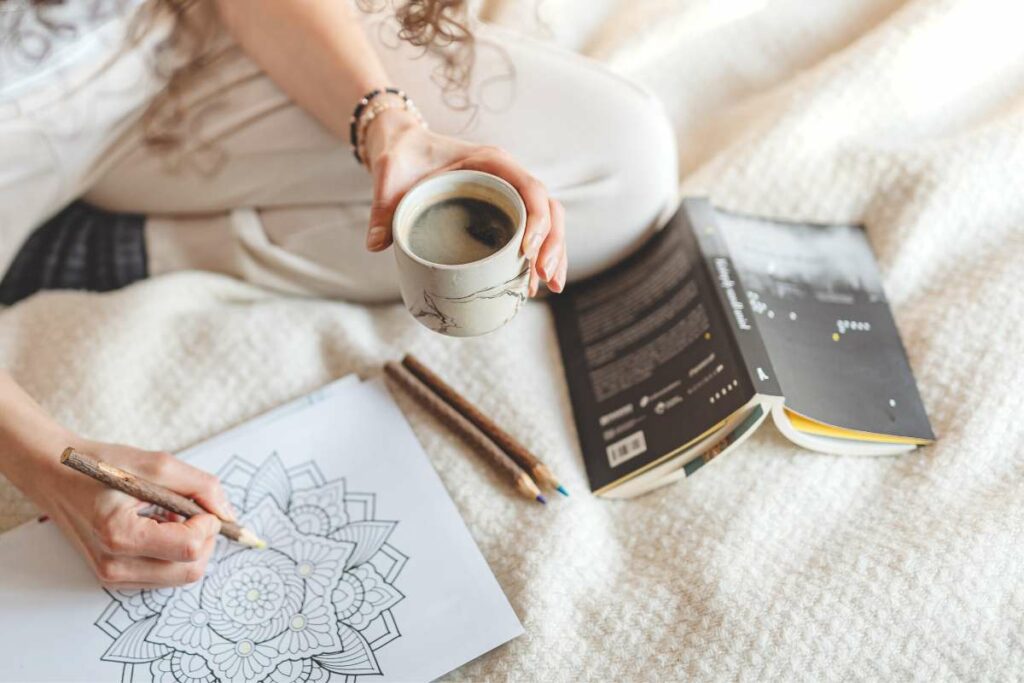 Enjoy the healthy benefits of colouring for adults
Colouring is a peaceful, enjoyable craft that can reduce stress and anxiety. Ideal for those cold and dark winter evenings. You can immerse yourself in the colours and concentrate on the activity. It is a great way to be more mindful and connect with your creative self. And you can also colour with your kids as a family activity. 
For example, whether you start with a blank paper or use an adult colouring book as your guide, you'll enjoy losing yourself in the simplicity of the motion. You can take on new mediums as your art evolves, including oil pastels and charcoal pencils. 
Try your hand at cross-stitching and knitting
There is something quite comforting about sitting in your warm living room with a blanket and a friendly fire (or candles) and doing a meditative craft such as cross stitch or knitting. Knitting is perfect for winter, as you can make seasonal items like hats and scarves. You can find affordable supplies and patterns at your local dollar and craft stores.
Cross stitch takes a little practice, but it's so worth it! Here's a free frozen snowflake Cross stitch pattern you could try this winter.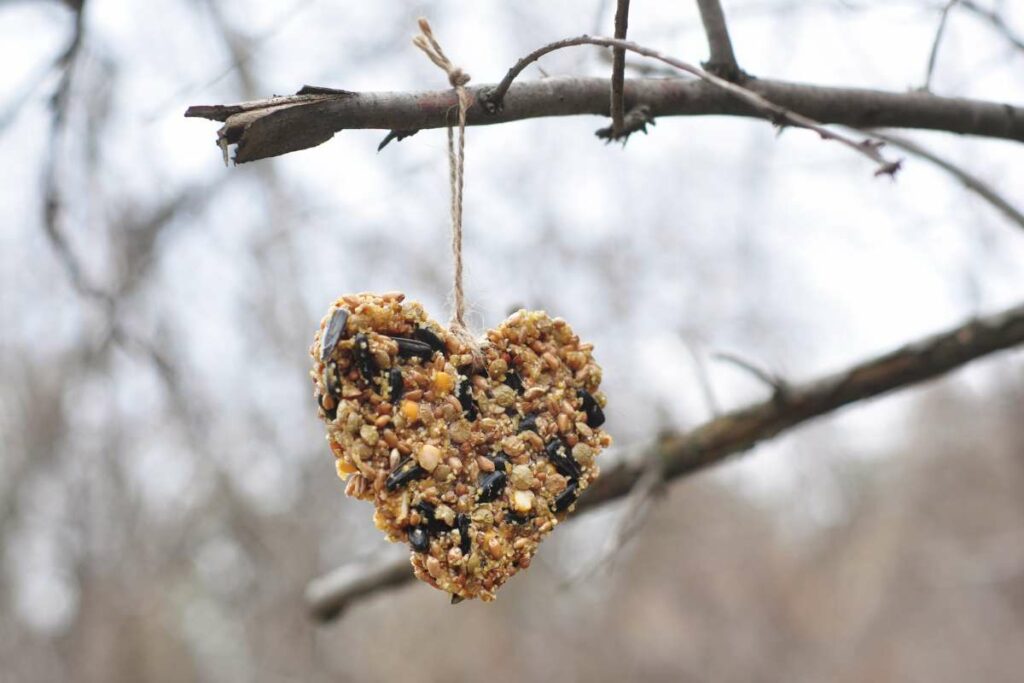 Hang birdseed ornaments and invite birds into your backyard
As you probably know, many species of birds stick around during the winter. Why not make them a tree full of birdseed ornaments? These are fun and look pretty strung up from a tree. And then, you might also invite squirrels and chipmunks to the party! 
If you search for "birdseed ornaments" on Google, you will find lots of tutorials, including this great one on how to make birdseed ornaments. 
Make a winter wreath for your door
We love a beautiful winter-themed wreath! It's nice to trade in your Christmas wreath for a winter one for the remaining cold season. You can get wonderfully creative with this winter craft. You can use items sourced from nature, like evergreens, vines, and winter berries, or visit the dollar store and craft store to find supplies like a grapevine wreath, ribbon, synthetic berries, and dried fruit. 
Using your glue gun and a base wreath shape, you can stick everything together to make a unique winter wreath for your door. You can make this a seasonal thing and make ones for different times of the year. It is a lot of fun and even therapeutic to combine the items you collect to make something beautiful and unique.
Now you've got plenty of ideas for winter crafts to get started. Which one will you try first?
Latest posts by Emily Smith
(see all)