Take a look at these ideas for activities to do in May and add some fun to your calendar this month. I encourage you to try something new!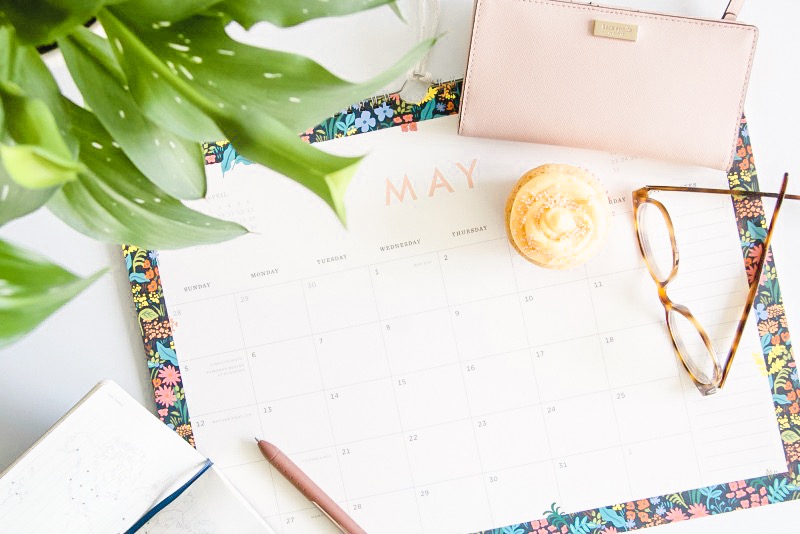 We've made it to May, that beautiful bridge between spring and summer! Now if only we could get some seasonal weather in Ottawa. These sub zero temperature mornings are kind of getting old and I'm ready for spring blossoms and sunshine.

Speaking of blossoms, this is the perfect time to plant seeds! You can start them indoors and when you're absolutely sure there will no longer be any frost, transplant them outdoors. Usually nearing the end of May we're in the clear, in Ontario, for planting outside.
And perhaps planting a garden this season is simply metaphoric for personal advancement in your life. Are there seeds you can begin sowing now that will grow for you later this year?
As C.S. Lewis says, " You are never too old to set another goal or to dream a new dream."
What is something you've been wanting to do or try? Perhaps this month is the time to give it a go and see where it takes you!
Whether the seeds you're planting in May are for a summer garden or for personal growth (or both!) I hope those seeds take root and bloom into something beautiful!
May is one of my favourite months to just get out and have adventures. Especially when it's sunny, birds are chirping, and cherry blossoms are in full splendour. It also happens to be my wedding anniversary month, which makes it extra special. My husband and I will be celebrating 10 years this year!
If you are looking for some inspiration for things to do this May, below are 30 activities to help you get out and about (or stay in and have fun). I'm wishing you a wonderful new month ahead!
A Random List of Simple and Joyful May Activities:
Visit a vineyard – we have so many amazing vineyards here in Canada, especially in Ontario, travelling and having a nice glass of wine is a wonderful treat!
Rent a bike – since 1956 May has been National Bike Month. Riding a bike is a great form of exercise, it is also a fun way to discover more about your city by travelling in a new way!
Visit a new local restaurant –  dining out can be such a fun and enjoyable experience, try a new cuisine to make it more exciting!  
Watch a Star Wars movie – may the fourth be with you, a perfect fan-driven holiday to watch or rewatch this fun movie franchise.
Celebrate and experience the Mexican culture – learning more about a new culture is a beautiful experience and Cinco de Mayo on May 5th is a great opportunity to learn more about our North American neighbours.
Take a baking class – regardless if you have been baking for a while or a beginner, you can always learn more to help you create yummy treats.
Dance – you don't have to go to the club to cut a rug and let loose. When you are at home put on your favourite music and dance. Dancing is an amazing way to express your creativity and get in some healthy exercise, it is also fun to do as a whole family!
Take a ceramic class – if you love handmade pottery then take it a step more and learn to make your own, this is also a great way to meet new people and connect.
Make a mother's day craft – a lot of us did this in elementary school but you are never too old to make special handmade gifts for the important people in your life. With mother's day around the corner, this is a perfect time to unleash your inner crafter!
Visit the Canadian Tulip Festival – May 10th is the start of the Tulip Festival here in Ottawa and it is a perfect time to visit our capital and see all the beautiful tulips!
Find a local paint night – painting is a wonderful way to convey your creativity. It doesn't take a lot to learn enough techniques to begin and finding a local paint night is a fun way to start.
Celebrate Mother's Day – May 12th is Mother's Day and I hope that you are able to celebrate it with your loved ones!
Visit an agricultural museum – learning about how we make food connects us better to the world we live in. For years now it has been a tradition of ours to visit Ottawa's Agricultural and Food Museum, it is a great activity for a day trip if you are visiting Ottawa!
Try shadow boxing – if you are looking for a fun way to workout and blow off some steam shadow boxing is a great option. You can also add some jumping jacks and body weight squats for a harder workout!
Listen to Opera – there have been a few claims of benefits like lessening stress and anxiety by listening to classical music. I love listening to classical music like opera because it requires my attention and focus. Making me take more time to enjoy the music instead of putting it on in the background.
Cook with carrots – here in Ontario carrots are in season this month. Carrots are rich in vitamin A, antioxidants, and other vitamins and minerals. They are also a wonderful star in many dishes and desserts like carrot cake or carrot coleslaw.
Plant a garden – I have been planning my garden all winter long, now is the time to plant those seeds and grow something wonderful!
Make your own cold brew coffee – we've been making cold brew coffee in our home for a couple of years now. With the warmer weather, it is a perfect way to cool off and get a caffeine kick: add a couple of spoons of ground coffee in a mason jar, fill it with water, leave overnight for around 12 to 18 hours, in the morning filter out the grounds and you will have a perfect cold brew coffee. You can add more water, milk, almond milk or something else sweet to match it to your taste!
Upcycle something – upcycling is reusing materials to make something new like creating bookshelves, tables, or chairs out of objects that meant for recycling or worse, thrown away.
Celebrate Victoria Day – for a lot of Canadians our Victoria Day long weekend kicks off summer activities so I hope you find yourself surrounded by friends, fireworks, and great barbecue! It is also the last weekend of the Tulip Festival here in Ottawa!
Visit a farmers market – if you are here in Ottawa Lansdowne farmers market moves outside for the summer season, and it is such a great way to buy fruits, vegetables, and discover some amazing homemade products!
Update your wardrobe – with summer around the corner it is a perfect time to add a few items to your wardrobe. I find it best to work within your budget from second-hand stores to your favourite shops, a few pieces can freshen up your look!
Visit a tree nursery – right now is a perfect time to pick up spring bushes and flowers to plant!
Join a race – if you love jogging right now is a good time to sign up for any summer or fall races and begin to train!
Cook with mushrooms – these wonderful vegetables are in season here in Ottawa and I love using them to make mushroom risotto!
Play hopscotch – when the snows melted here in Ottawa my kids were outside with chalk, drawing hopscotch in the driveway or a playground is such a fun way to enjoy the outside with your kids!
Go bowling – this classic game is perfect for any season, but when spring comes around you want to get out and about. Bowling is a perfect option especially if you are stuck with a rainy weekend!
Make paper airplanes – this craft is a blast with kids and May is a perfect time to get outside and throw things in the air (remember to pick up the paper airplanes after the fun).
Play with a yo-yo – I remember the comeback of playing with yo-yos when I was a teenager in the 90s. Crazy enough these toys have been around at least since Ancient Greece. They are such a fun toy to reacquaint yourself with or share with your family!
Enjoy a fruit sorbet – I love changing how I eat and prepare food seasonally, in spring I cannot get enough homemade fruit sorbet!
Take a train ride – even if it is just for a daytrip, train rides are a fun way to explore a new area!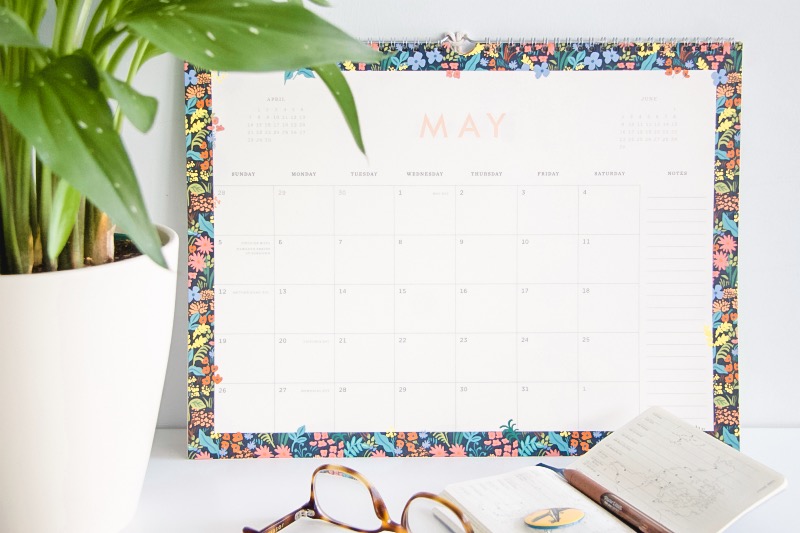 There's a few repeat ideas on this list I've shared over the past few months, just because they really resonate with me as a great activity to try. Hehehe, but that might just be me. My hope is you'll read this list and add some joy and adventure to your calendar this May.
Often when we pursue or try something new –  even simple things like a new recipe, new board game, new museum, new DIY, etc. – we feel renewed and energized by the change from our habitual.

Let me know what you're up to this month!
Latest posts by Emily Smith
(see all)