10 Useful Tips for Successful Spring Cleaning
Who's ready for their annual spring cleaning? For an easy and fresh transition into the new season, I'm sharing some helpful tips and reminders to help make your spring cleaning session a success! Keep reading for inspiration and motivation to tackle the big clean up. You got this!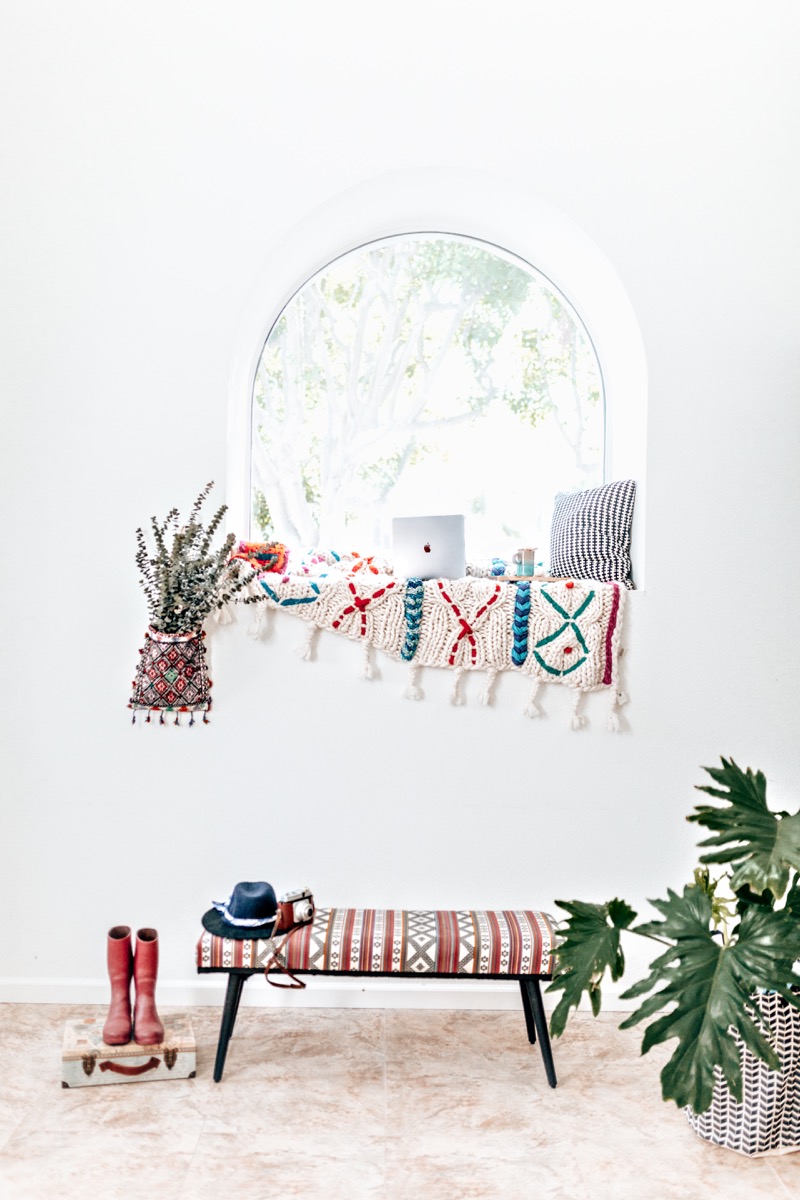 Did you know, many cultures throughout different time periods have observed a special big day for cleaning? In one way or another, across the globe, we're hardwired with the desire to clean up our homes (at least a few times a year!).
Spring cleaning is the concept of setting aside a day, or a week, or even the whole month, to sort through the messes in your home, straighten it up, deep clean, and ultimately prepare for a fresh new season.
Spring Cleaning with Meaning
Spring cleaning day is not only about giving everything a really good clean or finally sorting out that area that has somehow transformed from a quiet junk drawer to a crazy-messy jungle closet. It can also be about transitioning from spring to winter and more personally, from one season of your family's life to another.
Spring cleaning isn't just about gathering all the stuff you don't like and throwing it away – only to fill up that space with new stuff. It's about reflecting on what you have and taking the time to make sure everything that is valued is dusted off, cleaned, put away nicely, and overall treasured.
While doing this you will notice what is either no longer needed, or that you've outgrown, and then you can create space for something new in the year to come.
Take the Time to Appreciate Your Home and Your Possessions
So while spring cleaning is definitely about giving your home a deep clean and dusting off the cob webs of winter, it can also be a really fun day of work and taking stock of your environment and belongings. By giving everything a good cleaning you will discover, review, and even make space with hope of possibility. Maybe the space that pile of old books was taking up will be your new drawing corner. Maybe that guest bedroom that was just used for random storage will become a craft room or a nursery…
While what I'm saying might seem like overreaching for spring cleaning, the state of your home is a reflection of you and affects you both mentally and physically. With that analogy, spring cleaning is like an annual physical checkup for yourself, you will be able to take the time to see what is healthy and what might need a little bit of work or attention.
If anything, you're giving your home and all the spaces in it a nice clean and that always feels good.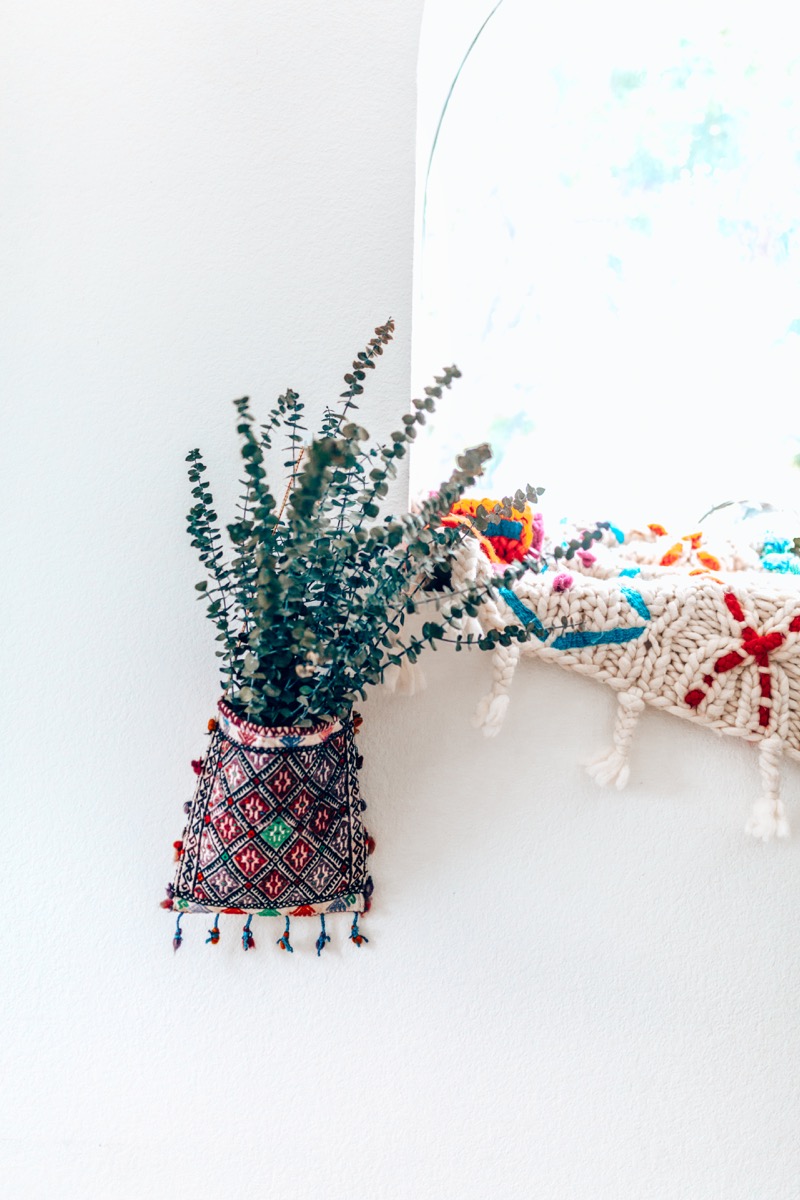 10 Ideas For Successful Spring Cleaning
Make a list: first things first, write a list of all the spaces that need cleaning. Outline things within each space that need extra attention.
Declutter: before you begin cleaning, go through each room and get rid of broken items and useless paper (lists, notes, flyers, art scraps…). Gather clothing and home goods to donate. You can tap into the Marie Kondo method and take the time to see what items bring you joy and you want to keep and which ones you're okay parting with.
Gather cleaning supplies: what do you need to get your spring cleaning done? Boxes? Rags? Cleaning agents? Garbage bags? Make sure you have everything on hand.
Start with one room: focus on one space at a time. This way, when you see that space cleaned and tidied up, you'll feel motivated to begin with the next one. Also, if you need to take a break, you don't want a "cleaning mess" to be in every room of the house!
Dust first: if you have top shelving, ceiling fans, or hanging lamps – dust them before you mop the floor. You don't want to go in and clean the ceiling light fixture after you've put fresh linen on the bed and vacuumed! There's sure to be some dust that falls down.
Get your family involved: everyone should be able to do their part, even young ones. Ask them to sort through toys and find the broken ones that need to be recycled or thrown away, and the ones in good shape they are willing to part with. Have kids organize their books, their blocks, their drawers…etc. Team work and the satisfaction of making your home shine together is a feeling the whole family can benefit from.
Use baskets to organize: using baskets, small and large, helps you organize your space. Whether it's the front hall closet, kids room, or the office space. I highly recommend picking up a range of baskets from The Dollar Store, Michaels, or IKEA, that you can use all around your home. As an added bonus, if you choose the same style small to big, it will add a sense of organization and continuity in the home. For example, iron baskets or white wicker. From room to room, spotting organized items similar baskets keeps everything very tidy and pleasant to the eye.
Don't neglect these spots: there are some spots that are hard to get to or we just plain forget about! However, giving them a good clean makes a big difference. Here are some to remember: baseboards, door frames, chandeliers, ceiling fans, cupboards, door handles, light switches, under the bed, washing curtains.
Give your special treasures some TLC: we all have items we've collected over the years that mean something to us. Take the time to dust them off, have them professionally cleaned if necessary, and placed where you get to cherish them the most.
Make your floors shine: last but not least, after everything is purged, deep-cleaned, and tidy, give your floors some attention. You might even consider renting a cleaning machine for your hardwood floors, tiles, or carpet to get them looking fresh and spotless.
Spring cleaning is what you make of it. You can turn up the tunes, open the windows, and give your space a whole lot of love and attention. In the end, you and your family will enjoy all the benefits of a home that highlights the treasures you appreciate and organization that makes everyone's day to day life more enjoyable!
PIN this post for easy reference!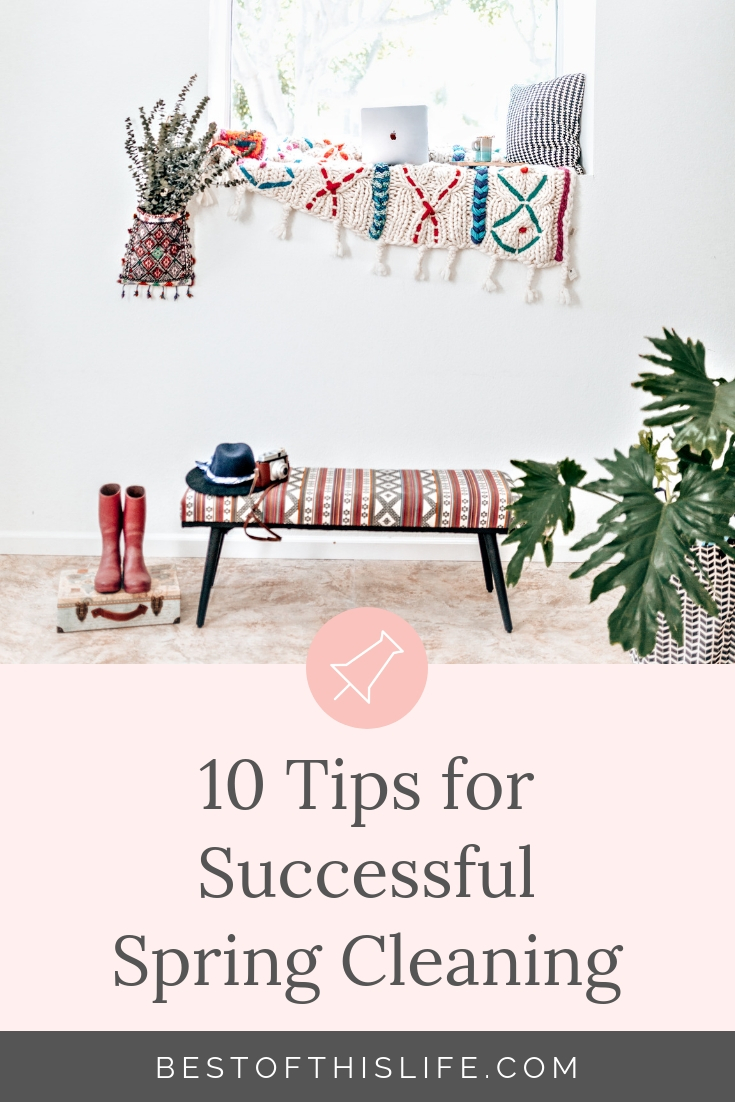 Latest posts by Emily Smith
(see all)