7 Awesome Reasons To Get LeapFrog Epic™ Academy Edition Tablet for Your Child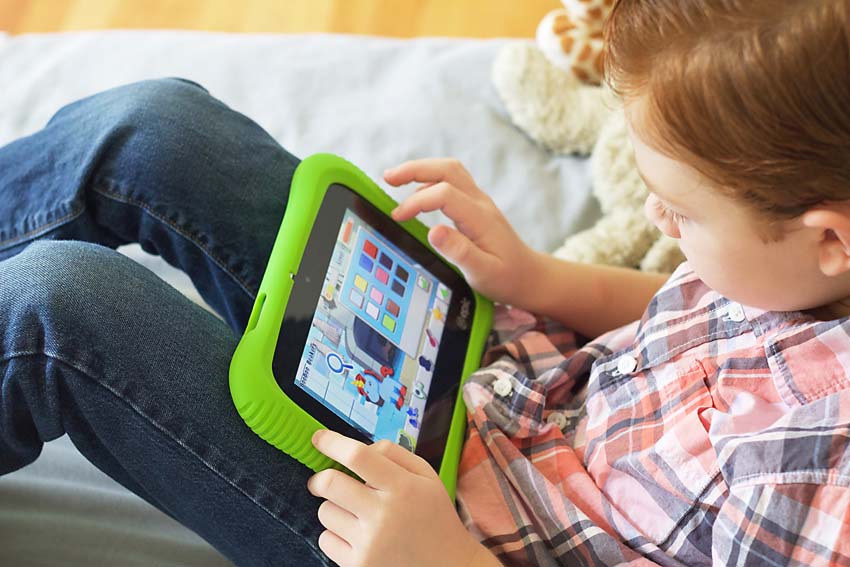 This summer, I wanted to help my son maintain the momentum of his academic success in the spring. We saw major growth in his reading, writing, and math skills and didn't want summer vacation derail his progress.
I was equipped with work books, flash cards, skill games and a schedule. For the most part, we did really well at maintaining some daily learning sessions, but as we approach the end of summer vacation and prepare for the new academic year, my 6-year-old has grown a bit tired of my "lessons". I get it, I'm not a teacher and I only have a handful of tricks in my back pocket to keep him engaged and interested.
Enter the tablet. This one of a kind tablet comes preloaded with LeapFrog Academy™, which is an interactive learning program that takes your child on lots of fun learning adventures! With over $175 worth of games, apps, and videos, access to the LeapFrog® Learning Library (which includes even more games, apps, videos and music) and Just for Me™ learning technology (which personalizes select games to adjust to learning levels), this educational tablet offers a world of learning and excitement for kids.
Here are 7 Reasons We Love The LeapFrog Epic™ Academy Edition tablet:
Discover and learn a range of subjects with LeapFrog Academy™: My son is having a blast exploring different subjects like reading, problem-solving, math, and science. provides a well-rounded curriculum that blends traditional school subjects with creativity, problem-solving and social-emotional skills. He gets to play games while advancing academically and developing life skills.
Customizable home screen: This is his world and he gets to be creative in designing it. From the get-go, my son likes to play with the home screen and see what happens, from weather changes, cute animations, and the option to add stickers.
Kid-safe design: My concern with handing over a tablet to my children has always been online-safety and physical safety. They are busy-bees and the last thing I would want is a tablet shattering in their hands. The LeapFrog Epic™ is designed with a shatter-safe screen and comes equipped with an energy-absorbing bumper for those "oopsy-daisy" moments.
Parental Controls and Kid-Safe LeapSearch: Online-safety is a really important factor for me. The LeapFrog Epic™ comes with parental controls which allow you to set play time limits, add new profiles, and download Android and video apps of your choosing. It also has a web browser (LeapSearch) that lets parents select the sites their child are allowed to access and decide on the restrictions.
Option to add more learning games: I love that you can add more educational games, apps, and videos to the tablet. There are literally hundreds of them to choose from in the learning library including award-winning apps that feature some of my children's favourite characters!
Front and back cameras: My son loves taking pictures and video with our phones! Now he has the tablet that is all his own and can explore his passion for photography and videography.
It grows with your child: The LeapFrog Epic™ Academy Edition is recommended for children between the ages of 3-9 years old. You can completely customize every child's profile to be age-appropriate. We create one for my daughter on my son's tablet for junior kindergarten level. My son will be able to continue learning on this tablet for years to come. As he grows he'll also be able to access age-appropriate web sites that we allow using the parental controls.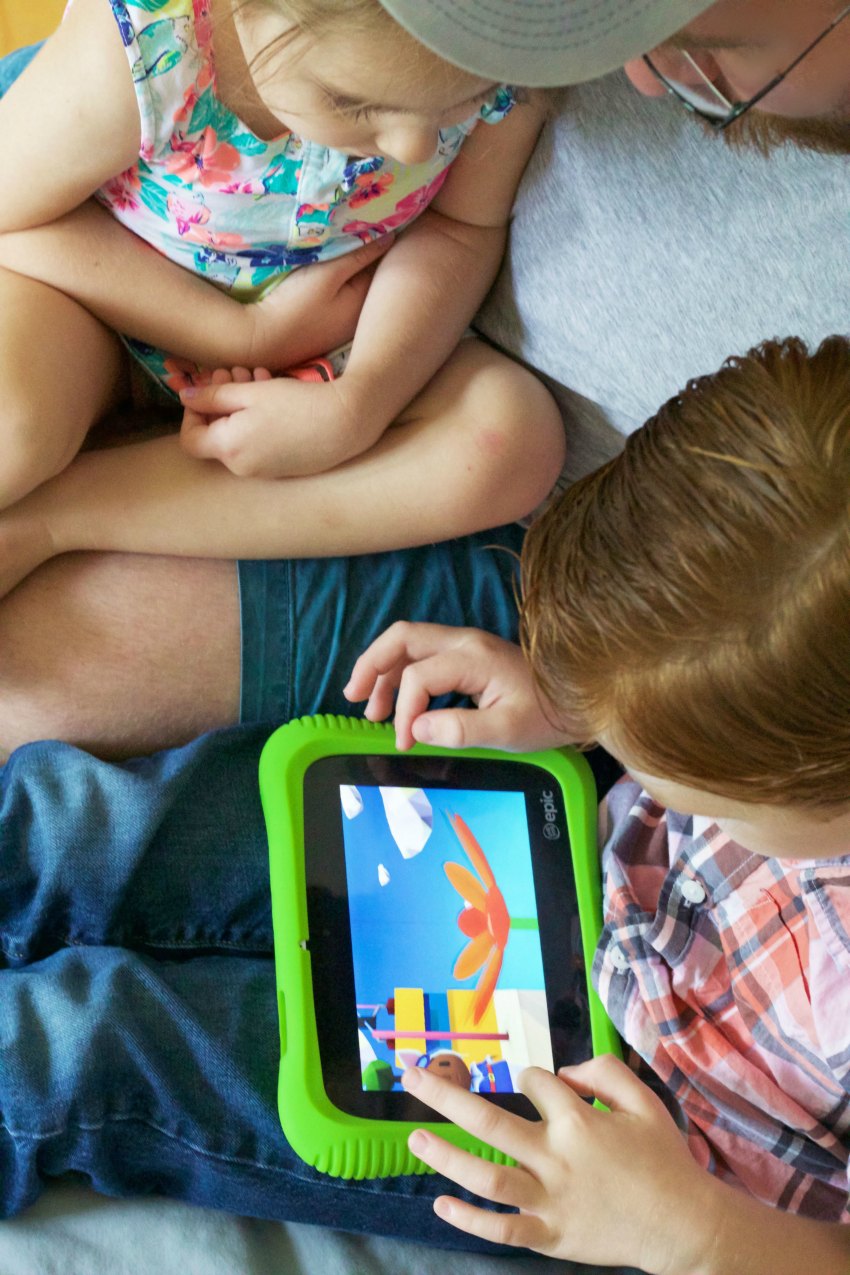 As you can see, my son and I are over the moon with the LeapFrog Epic™ Academy Edition tablet. The tablet itself is fantastic, and the addition of the LeapFrog Academy™ makes it invaluable to me. Seeing my son practice reading aloud and having fun with fractions couldn't make me happier as a parent. I want him to have an excellent foundation for learning and he's definitely getting that by following the LeapFrog Academy™ curriculum.
LeapFrog Epic™ Academy Edition retails for MSRP $159.99 and comes loaded with 20 learning games that explore a range of subjects and skills as well as a 3 month free trial of LeapFrog Academy™. After the trial date, the LeapFrog Academy™ subscription is $7.99/month – which in my opinion is a great deal. If I can pay that to stream TV shows, I sure can pay that for children's academic advancement.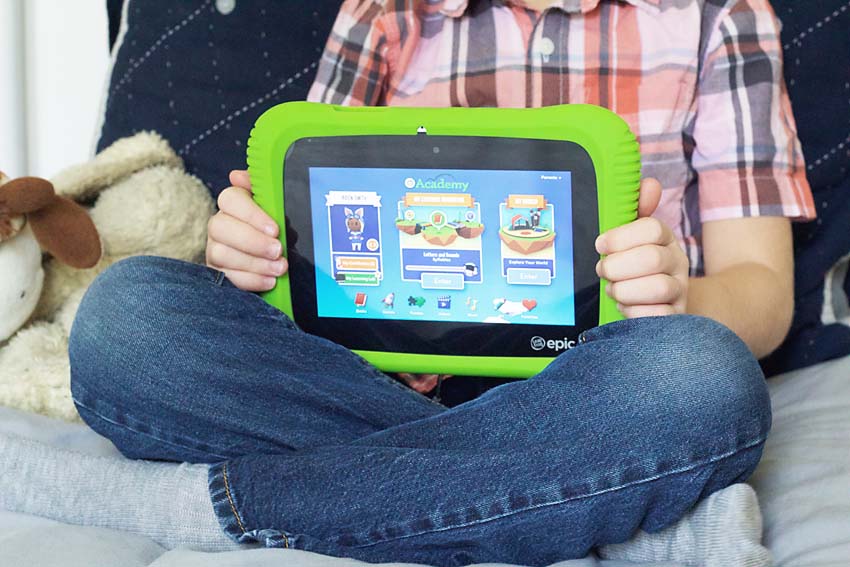 Seeing my son so engaged and enthusiastic about an array of school subjects and learning new things every single day, where it doesn't feel like work but rather he has fun discovering and exploring these topics, just makes me beam!
As we head back to school, I'm really glad he's having this time to activate his skills and get a look into new materials he'll be covering in grade 2.
You can can your kiddos their very own LeapFrog Epic™ Academy Edition Tablet at Walmart.
---
This post is sponsored by LeapFrog Canada. As always, all opinions are personal.
Latest posts by Emily Smith
(see all)