5 Simple & Healthy Raspberry Recipes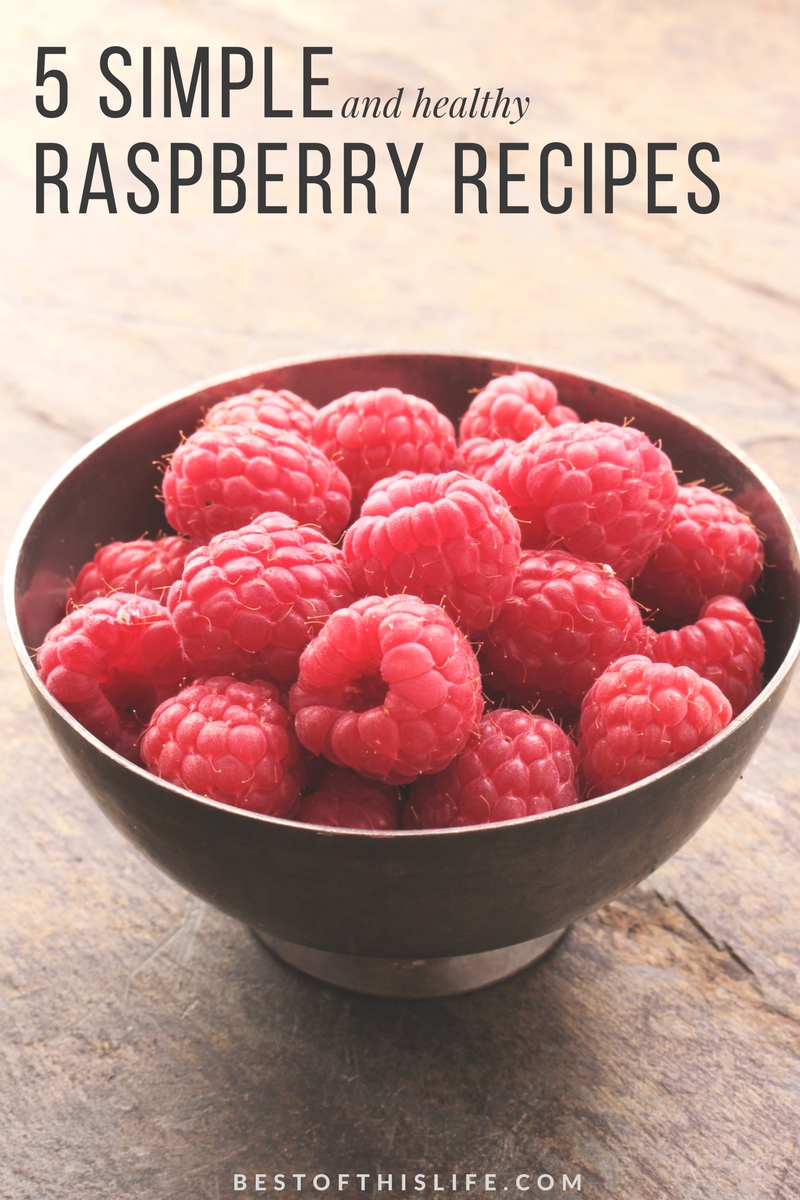 I've always felt like raspberries were the crème de la crème of the fruit world—whether in a bowl with a swirl of whipped cream, decorating a cheesecake, or tossed in a salad, raspberries make everything look and feel fancy. With more versatility than almost any other fruit, raspberries offer a burst of flavour that is equal parts tart and sweet, and are the perfect accompaniment to many a baked good or dessert. Just because they're often found nestled amongst chocolate or cake doesn't negate raspberries innate health benefits, however; these adorable, perfect-to-pop-in-your-mouth berries are jam-packed with minerals, vitamins, and nutrients. According to some studies, their high levels of vitamin C and magnesium can even improve fertility in both men and women (raspberries for every meal? No judgment from me!). The flavonoids found in raspberries have also been found to be a natural mood-booster and fighting agent against cognitive decline and memory issues. I think it's safe to say raspberries are a fantastic ingredient for any meal, and below are five of my favourites to get you started:
1. The Best of This Life's Healthy Raspberry Lemon Muffins
Dairy-free, sugar-free, and gluten-free, these muffins are ideal for anyone with food restrictions who's craving a homey breakfast treat or afternoon pick-me-up. Lemon zest gives these just the right amount of zing, and the raspberries are gorgeous dotting the top of each one.
2. Sally's Baking Addiction's Dark Chocolate Chip Raspberry Banana Bread
This banana bread is sinfully moist due to the extra-ripe bananas and yogurt it calls for. An added benefit? Dark chocolate is a good source of flavonoids, which provides another dose of healthy antioxidants to this loaf!
3. The Happy Gal's Raspberry Coconut Protein Shake
Coconut extract and vanilla protein powder make this shake the perfect grab-and-go morning meal!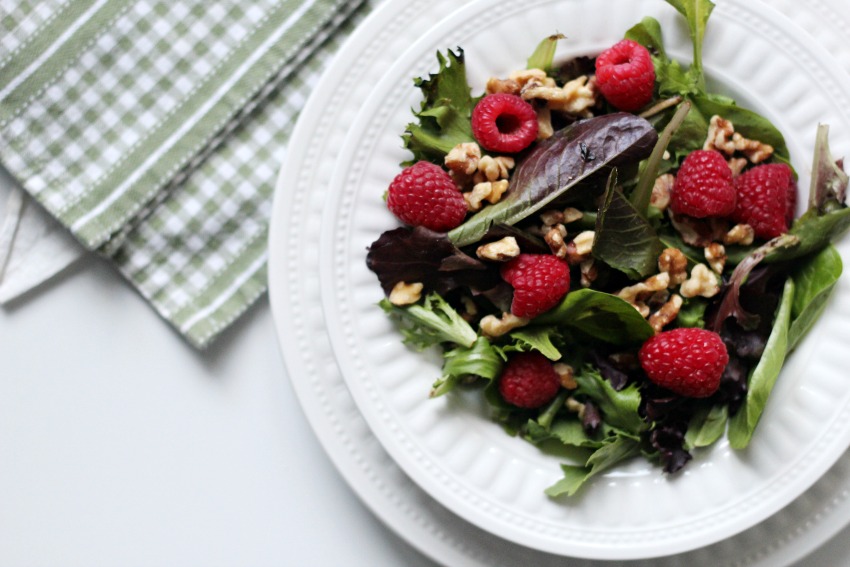 4. The Best of This Life's Raspberry Pear Spinach Salad
Sneaking in another one of my own—I'm obsessed with this salad for summer, which takes advantage of another perfect summertime fruit: pears! Sliced red onions and honey-flavoured goat cheese make this salad an absolute delight to enjoy out on the patio with your kiddos, or maybe even during an afternoon tea with friends.
5. Tide and Thyme's Raspberry Cupcakes
The perfect dessert for a warm summer day, these vanilla cupcakes call for fresh raspberries in the batter (yum!) and are finished with a dollop of pink buttercream frosting for the ultimate mini-indulgence.
Are you a fan of raspberries? Do you eat them like candy too?
THE BEST OF THIS LIFE: ESTABLISHED IN 2011 AND HELPING READERS LIVE THEIR HEALTHIEST, HAPPIEST, BEST LIFE SINCE!
Latest posts by Emily Smith
(see all)