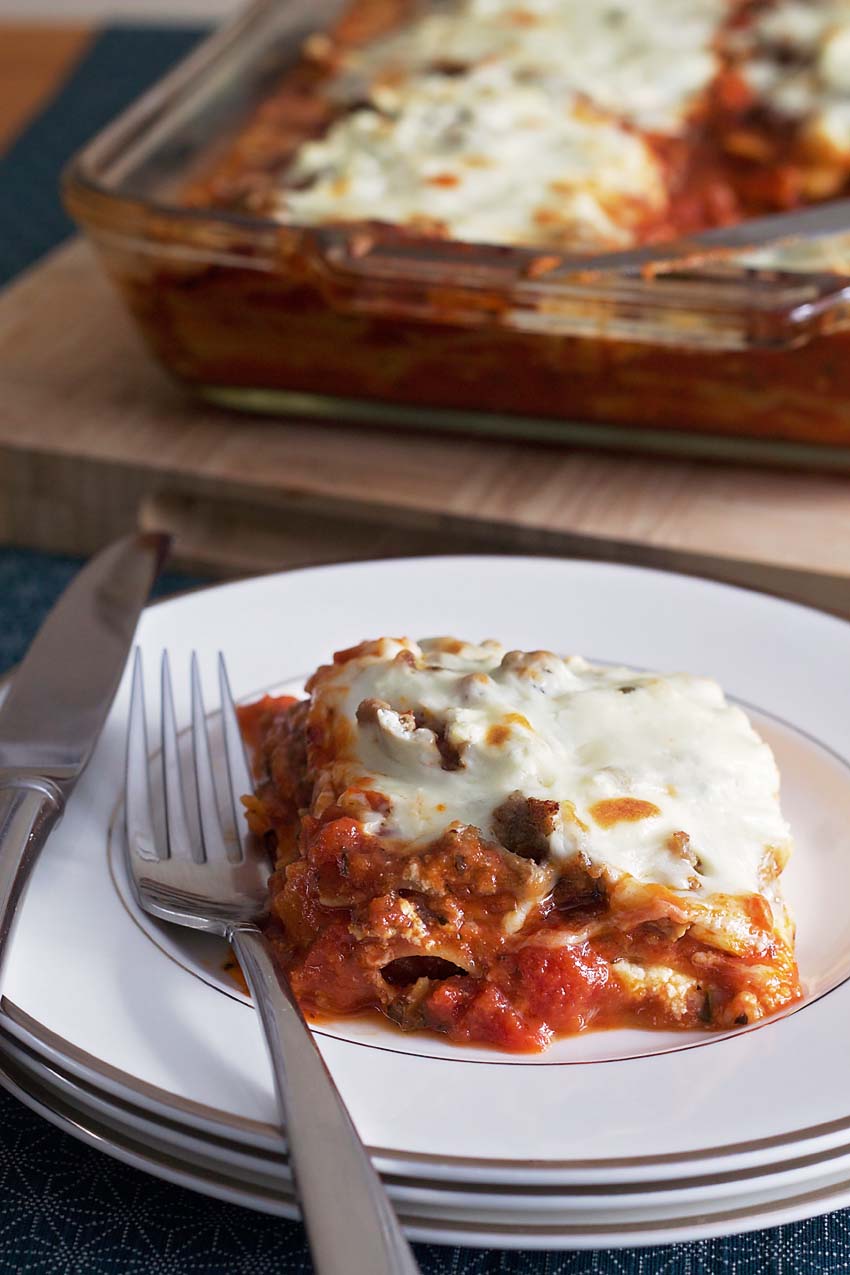 What my family and I eat every day is incredibly important to me. I know that we all operate at our best when we're eating nutritious foods. Like many of you, I pick up every box and jar, flip it around and check the nutrition facts to make sure we're choosing healthy options. Sometimes that can be time consuming at the grocery store and sometimes I'm not entirely sure what I'm looking for.
Loblaws and affiliates offer a food rating system to help make the process of selecting nutritious foods easier than ever. In stores, you might have noticed stars on the price signage. These stars are the Guiding Stars system – a food rating system that rates food based on nutrient density using a scientific algorithm to assign a 0, 1, 2 or 3 star rating. As you probably guessed, 3 stars is the best rating a product can get.
Now, at a quick glance, you can identify which foods are potentially a healthier option for you and your family.
To put this system into practice, I supplied Loblaws Dietitian, Lauren Baker, with a family-favourite recipe that she in turn "traded-up" with more nutritional ingredients. This was a really neat exercise that shows how a few changes can have an overall impact on our family's nutrition.
So, Lauren took our classic meat lasagna recipe and shared with us substitute ingredients that would make it healthier to eat.
CLASSIC MEAT LASAGNA
Ingredients
12 lasagna noodles
1 pound ground beef (see below)
2 cloves garlic, chopped
1/2 teaspoon garlic powder
1 teaspoon dried oregano
salt and ground black pepper
1 (16 ounce) package ricotta cheese
2 eggs (see below)
1/2 cup shredded Parmesan cheese
1 1/2 (25 ounce) jars tomato-basil pasta sauce (see below)
2 cups shredded mozzarella cheese
Preheat oven to 350F.
Fill a large pot with lightly salted water and bring to a boil over high heat. One at a time, add the lasagna noodles and return to a boil. Cook the pasta uncovered, stirring occasionally, until the pasta has cooked through, about 10 minutes. If using pre-cooked noodles, you can skip this step.
Remove the noodles to cool.
Place the ground beef into a skillet over medium heat, add the garlic, garlic powder, oregano, salt, and black pepper to the skillet. Cook the meat for about 10-12 minutes.
In a bowl, mix the ricotta cheese, eggs, and Parmesan cheese until thoroughly combined.
Place 4 noodles side by side into the bottom of a 9×13-inch baking pan; top with a layer of the tomato-basil sauce, a layer of ground beef mixture, and a layer of the ricotta cheese mixture. Repeat layers twice more, ending with a layer of sauce; sprinkle top with the mozzarella cheese. Cover the dish with aluminum foil.
Bake in the preheated oven until the casserole is bubbling and the cheese has melted, about 30 minutes. Remove foil and bake until cheese has browned (5-10 minutes).
Allow to cool for 10 minutes before serving.
Star Ingredients
Ground Beef
★ Extra lean ground beef
★★ Extra lean ground veal
★★★ Extra lean ground chicken
Eggs
★★ White Eggs – Large
★★★ Omega-3 Eggs
Pasta Sauce
★ Pasta Sauce – Tomato Basil
★★ Pasta Sauce – Tomato Basil (Low Sodium)
★★★ Organic Spaghetti Sauce (No Salt)
Note from In-Store Dietitian, Lauren Baker:
Homemade lasagna is a great bulk-recipe idea that can feed big families, or provide multiple meals for others! Or, make a lasagna in advance and freeze for busy weeknights to come! Homemade lasagna is an easy and healthy alternative to store-bought options, which tend to be much higher in sodium and saturated fats.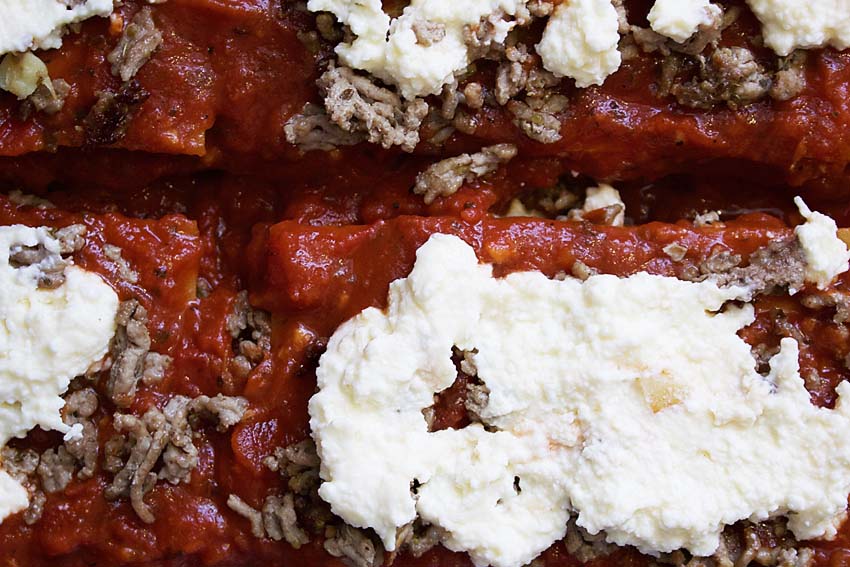 At first, when looking at the "trade-up" ingredients, I wondered if our everyday family meal was going to be quite a bit more expensive than it would normally cost to make. However, it only ended up costing a few dollars more, especially since I had a coupon for Omega-3 Eggs and caught the Organic Spaghetti Sauce on sale. Yay!
We traded-up lean ground beef for extra lean ground veal, regular eggs for Omega-3 eggs, and regular canned pasta sauce for jarred Organic Spaghetti sauce. We also chose to use gluten-free lasagna noodles made with brown rice and quinoa and light mozzarella cheese. I've got to say, it made one delicious lasagna, friends!!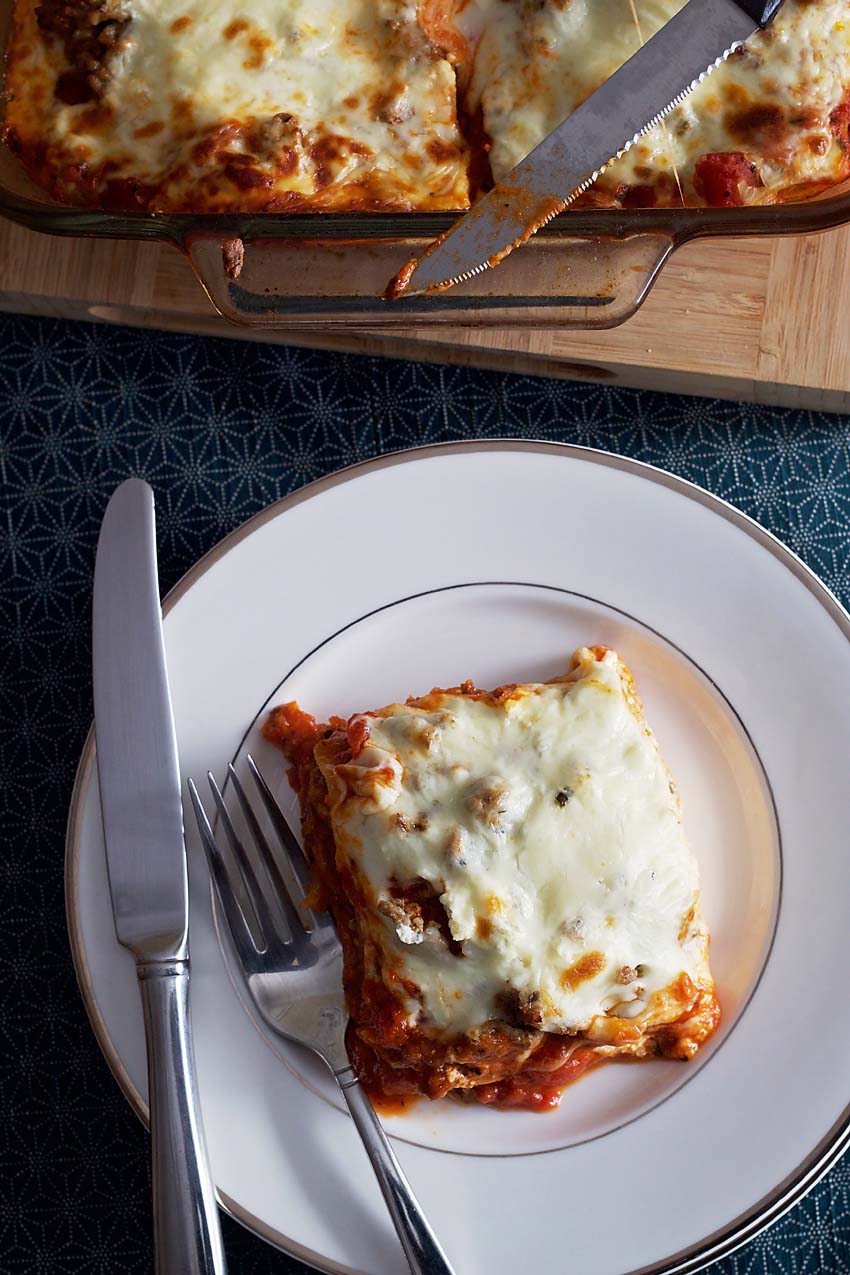 At the end of the day, we all want to eat healthier and give our family the best nutritious foods possible. It can feel overwhelming, especially if you're trying to make a lifestyle change. I encourage you to try the Guiding Stars system next time you're in Loblaws and challenge yourself, in a fun way, to see how you can "trade-up" your meals.
Latest posts by Emily Smith
(see all)