Free Printable Apple Tree Craft for Kids
Here's a simple and fun apple tree craft for kids! To get started, print our free printable apple tree template.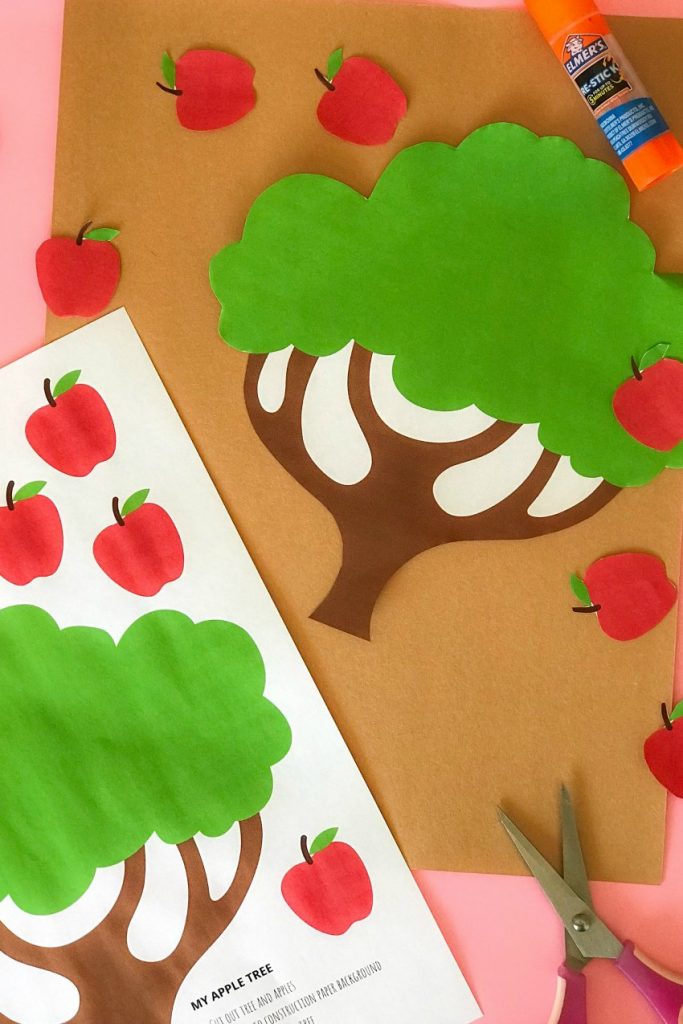 With this activity, kids will keep busy while they cut out the apple tree form and all of the individual apples. Once they've cut out all of the shapes, they can begin by glueing the apple tree on a construction paper in the colour of their choice. They can then glue on their apples wherever they'd like and add their own creative flare to their picture.
This simple apple tree craft template can be used to trace and cut out other trees and apples. Kids can also add pieces of scrunched up tissue paper to their design to include a three dimensional element. And of course, any other unique ideas that come to mind!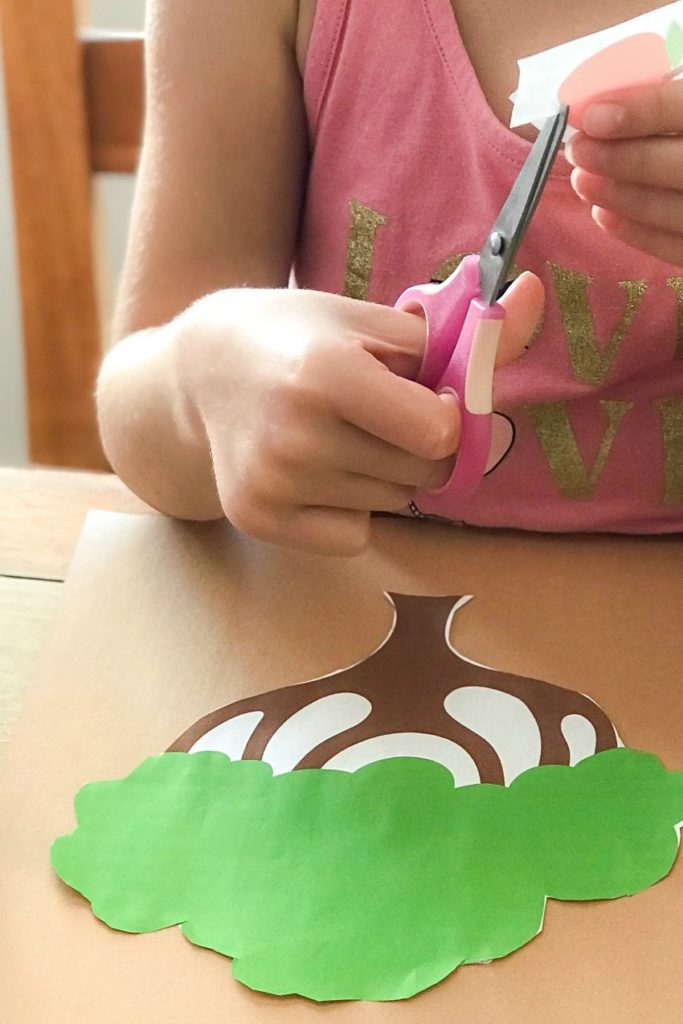 What Skills Will Kids Use During This Craft?
Fine motor skills: by learning and practicing how to cut paper and collage
Visual design: where to place their pieces, what elements to add
Patience: cutting out the apples takes patience and focus
How to Make the Paper Apple Tree Craft:
Use the free printable apple tree template to create a collage. First, print the template. Set up a clean area for kids to craft. Kids will cut out the apple tree and apples and glue them to a piece of construction paper (or cardboard) background. Encourage kids to add additional elements, such as drawings, a title for their picture, textures, etc.
Materials Needed:
A printer to print the template
Kid-friendly scissors
Non-toxic glue
Construction paper
Any additional elements kids want to use: tissue paper, string, leaves, pom-poms, glitter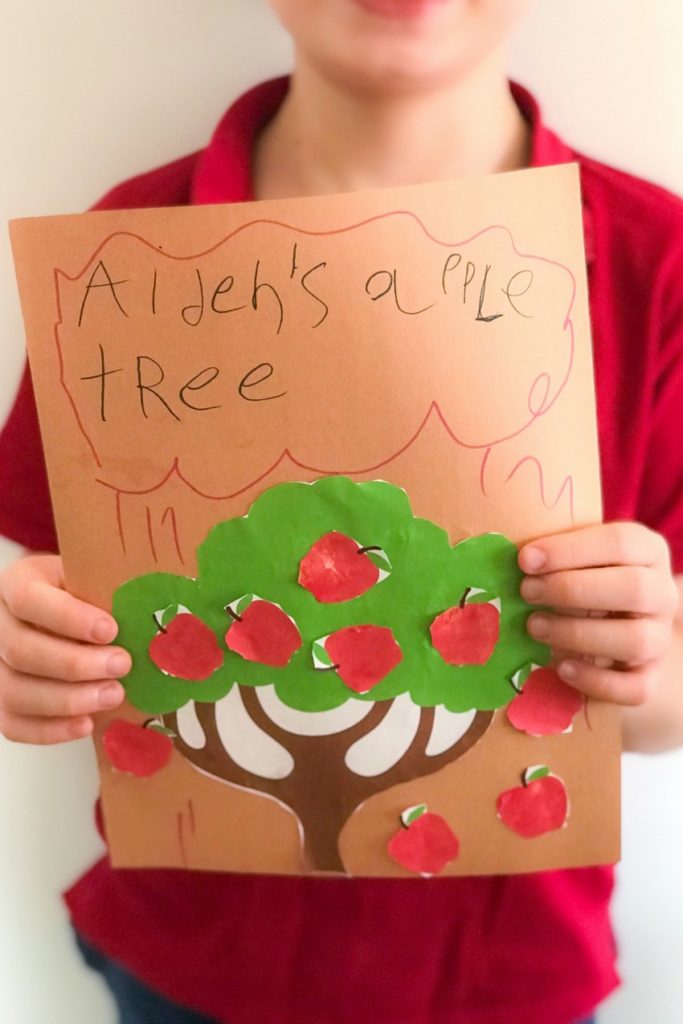 This craft held my children's attention for about 30-45 minutes. They focused on doing their best to cut around the apples with as little white remaining as possible and took their time glueing every piece to their collage.
My son was pretty content with the completion of the craft at that point, but decided to add a pink cloud and rain drops along with his title.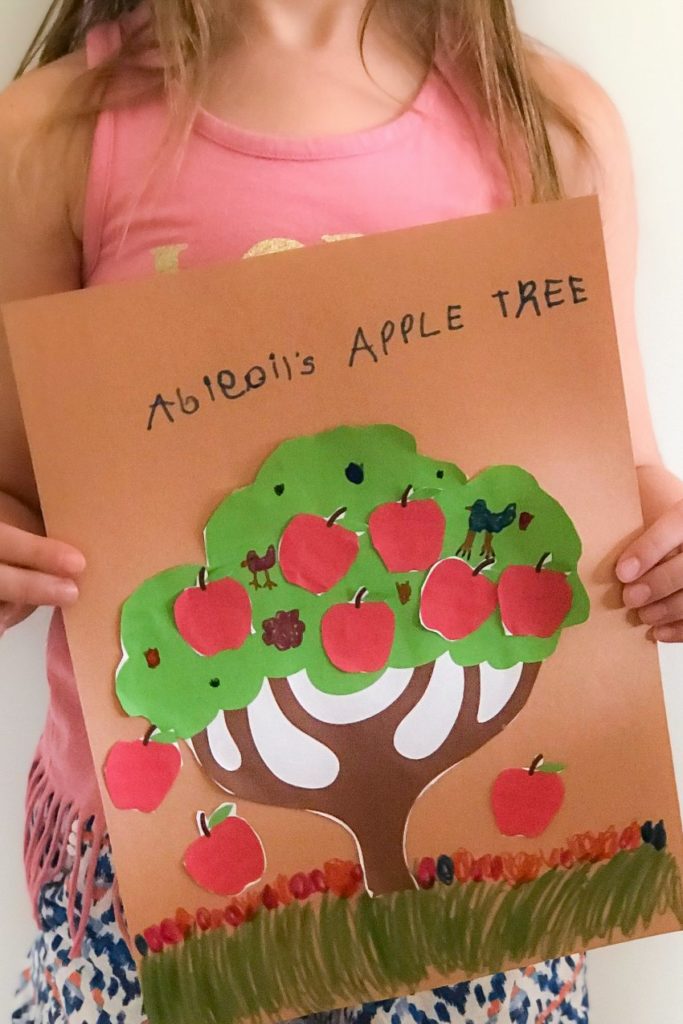 My daughter chose to take some additional time to draw grass, flowers, and birds in her picture. They were both happy with how their apple trees turned out!
This apple tree craft is a great activity to welcome apple season with and as I mentioned above, you can use the template as the base to a more elaborate craft.
Happy crafting!
SAVE THIS CRAFT ON PINTEREST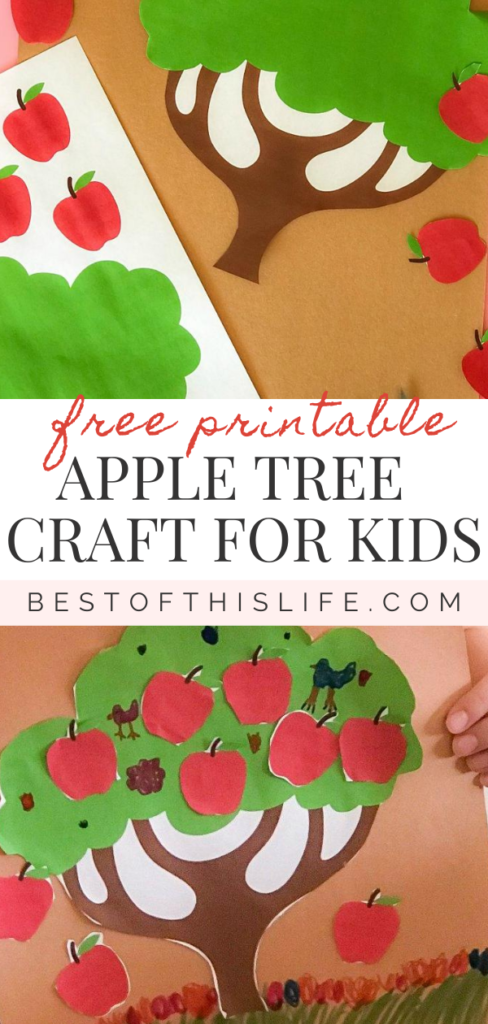 Latest posts by Emily Smith
(see all)