Over 20 Healthy Juice Recipes to Try in the New Year
Start your day off with a healthy juice! If you are looking to skip sugary sodas and coffee, try jump-starting your morning with one of these healthier options. I love the green juices with spinach and cucumbers, just as much as the sweeter options with fruit like mango and oranges.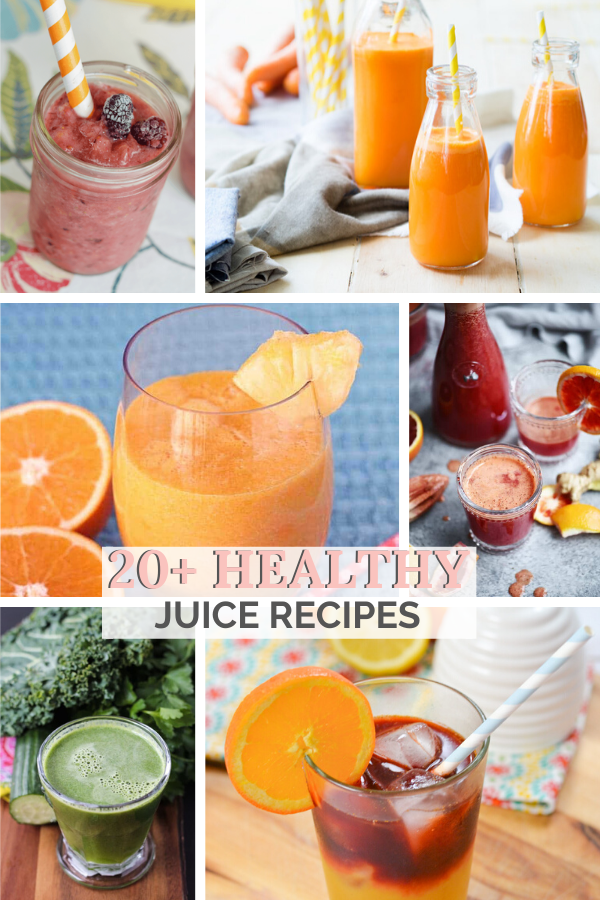 Healthy Juice Recipes
Energize and refresh your body with these healthy juice recipes. Try to start your day with a veggie and fruit drink that is designed to fuel your body! From green juice to simple smoothies, there are a few different ways that you can enjoy healthy juice.
There you have it! Tons of delicious juice recipes you can make at home. I love experimenting with flavour combinations. We started juicing as a family two years ago and haven't looked back.
When we first started juicing, I would head to the market to pick out loads of my favourite fruits and vegetables, come back home and test different juice mixes.
My husband and children got in on the fun too and together we discovered some delicious creations.
Some of our favourite produce to juice includes: carrots, beets, celery, tomatoes, fennel, ginger, turmeric, cucumber, spinach, pineapple, apples, papaya, cantaloupe, oranges, and grapefruit.
I'm so inspired by all these amazing juice recipes, and can't wait to try them all.
Do you have a favourite juice you make? Share the recipe in the comments!
Latest posts by Emily Smith
(see all)