How I Met THE Guy & Life Took a Twist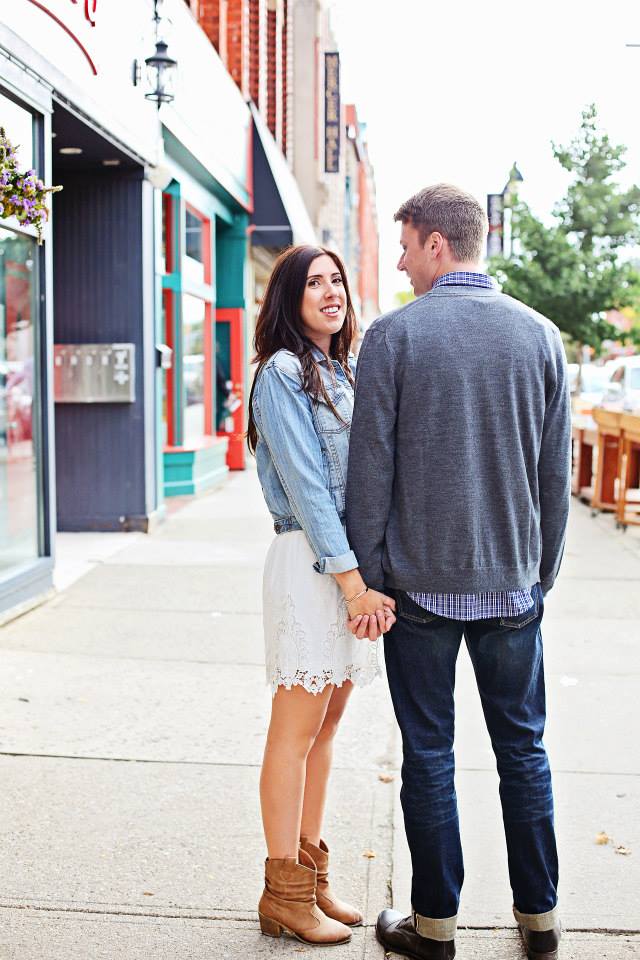 Hello The Best of this Life readers! I'm Tracey and I blog over at Just a Trace. For those who follow my blog, you'll know that I used to be a serial online dater and even run a series called Adventures in Dating where I chronicle all my old dates.
I actually met my husband Mark through online dating, Plenty of Fish to be exact. It was funny because I remember Mark and I's initial conversations on Plenty of Fish. He was polite, but reserved. He would take forever to get back to me and didn't even confirm our first date until 11:00 PM the night before. Speaking of the first date, here's how it went down:
The First Date
The day of our first date I was not feeling like going out. I had been out late the night before and was just craving a night of Netflix in my sweats. However, my bff Catherine convinced me I had to go on the date because you never knew when a first date would lead to happily ever after (Spoiler alert: She was right!).
After work, I headed to Earl's restaurant to meet Mark in the busy financial district of Toronto. As I approached Earl's I saw a very tall, blonde guy wearing a suit and carrying a briefcase. I knew right away it was Mark. I didn't want to yell out to him, so I awkwardly walked slowly about three feet behind him until we both got stopped by the traffic at the door of the restaurant. Initially I could tell Mark was different from the other guys I had previously gone on first dates with. He gave me a hug right upon meeting me, which I thought was really sweet and broke the ice.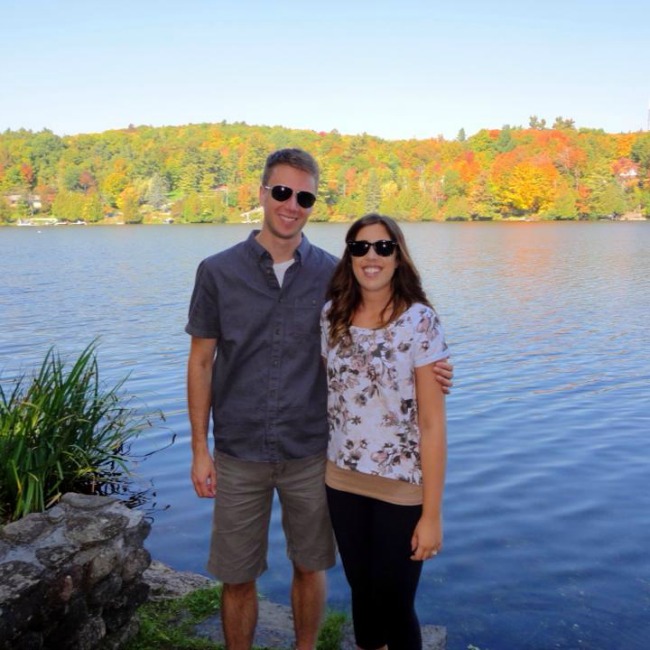 Upon entering the busy restaurant, I wasn't worried because I had assumed Mark had made a reservation. It's Toronto's financial district. He would know how busy it is down there and how quickly restaurants fill up. Nope, no reservation. He suggested we walk down King Street until we found somewhere to grab a drink. As we started walking, it seemed there was no where to go for a drink that wasn't packed. Finally we stumbled on a place called Quotes. At that point, I was tired of walking and just wanted to start the date. We walked in to a sea of grey hair. I wanted to laugh since it seemed we found the only senior's bar in the whole city!
What I learned on this date was that location does not matter. In fact, it was kind of nice because around 7:30pm all the seniors cleared out to go home and we basically had the place to ourselves. We ordered beers and talked for what seemed like hours. There was never a lull in the conversation. We laughed. We bonded over Lost and our love of similar bands. Eventually it started getting late so we parted ways.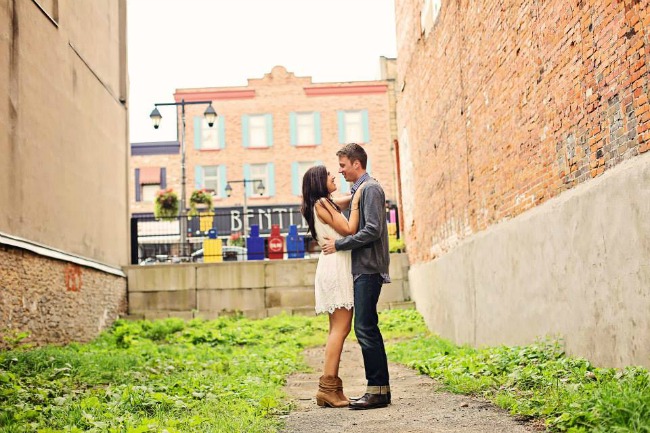 The Move
After this first date it's safe to say we spent a lot of time together. After eight months of dating, Mark told we needed to talk. Instantly I thought the worst: He's dumping me. He wasn't, just moving six hours away to Ottawa for a new job and wanting me to come along for the ride. I took a leap of faith and moved to Ottawa, a city I had only visited once before. Ottawa ended up being the best decision of my life. I started my blog (and met Emily!), made new friends and Mark and I moved in together.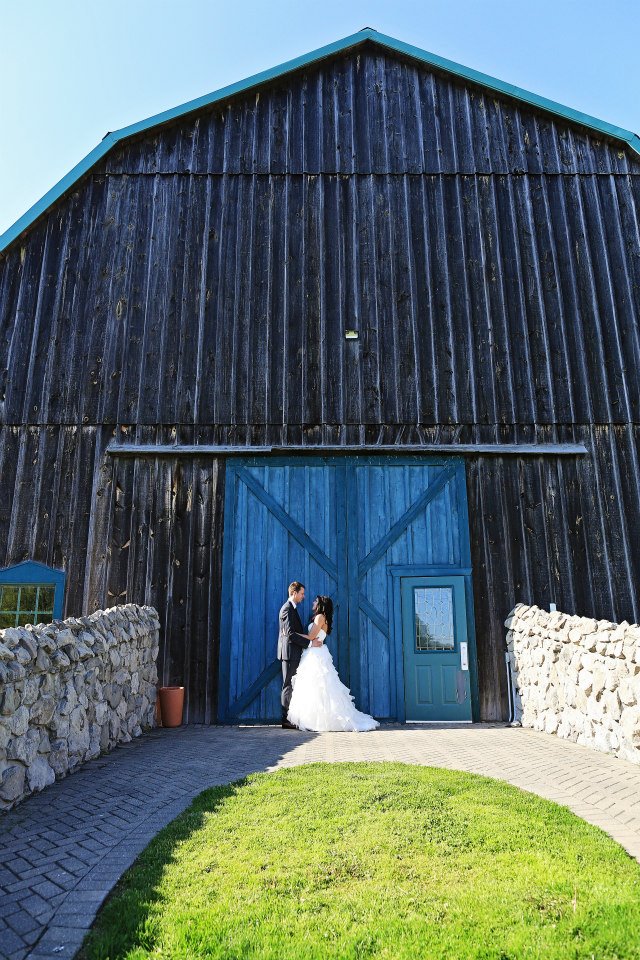 Happily Ever After
In April 2013, Mark and I went on vacation to New York City. On a rowboat in the middle of Central Park, Mark proposed. I was over the moon to be engaged in my favourite city in the world. Just over a year later we were married on May 24, 2014 at a beautiful winery in Niagara-on-the-Lake.
This past July, Mark sat me down again. This time he was offered a promotion back in Toronto, the city where we first met. By the end of August, we were moved back to the GTA. Our relationship has moved fast and has taken us on an exciting journey that I know is still just beginning. I can't wait to find out what the future will hold for us. Whatever it is I know it will be great with Mark by my side.
Latest posts by Tracey Zimmer
(see all)