Just Right White: Choosing The Perfect Paint For A Cozy Master Bedroom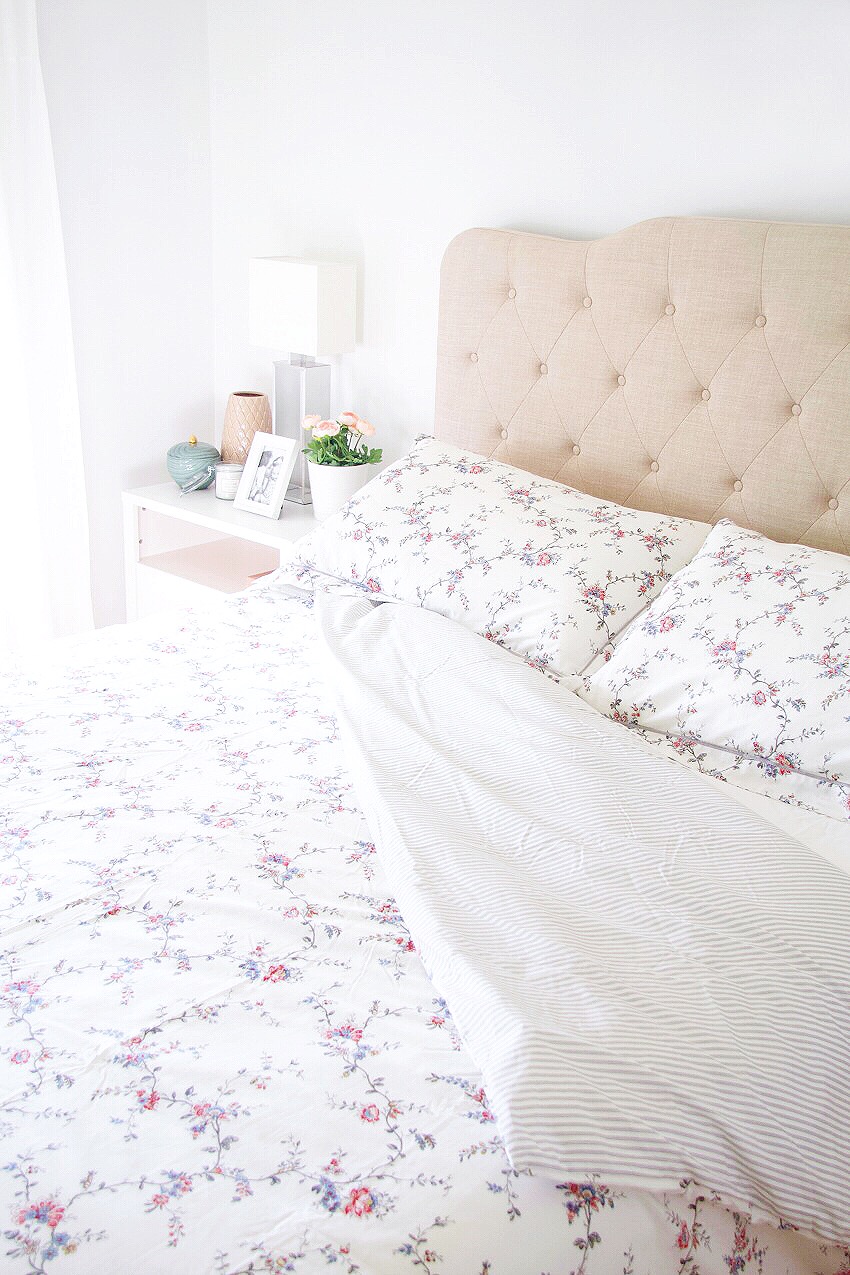 This post is in partnership with Dulux. All opinions are personal.
Let me just say that as I sit in my room typing this, I'm loving my fresh view in our master bedroom. I've totally been enjoying the process of redecorating our master bedroom, it was time to give it some attention and create a bedroom we love. I hope this post inspires you to do the same. It's amazing what new paint can do to! This month, we changed the paint on everything; the walls, ceilings, and trims all have a fresh coat of paint. The room certainly wasn't looking shabby, but it was looking a bit tired and ready to be brightened up.
Our master bedroom is relatively small at 12×13 feet, so we wanted a lighter colour to help it feel spacious and bright. We went from a muted grayish blue to a soft, true white. Our goal was to create a peaceful, restful atmosphere, and we wanted a neutral colour we could accent with earthy tones using home decor accessories, rather than painting one theme colour on the walls.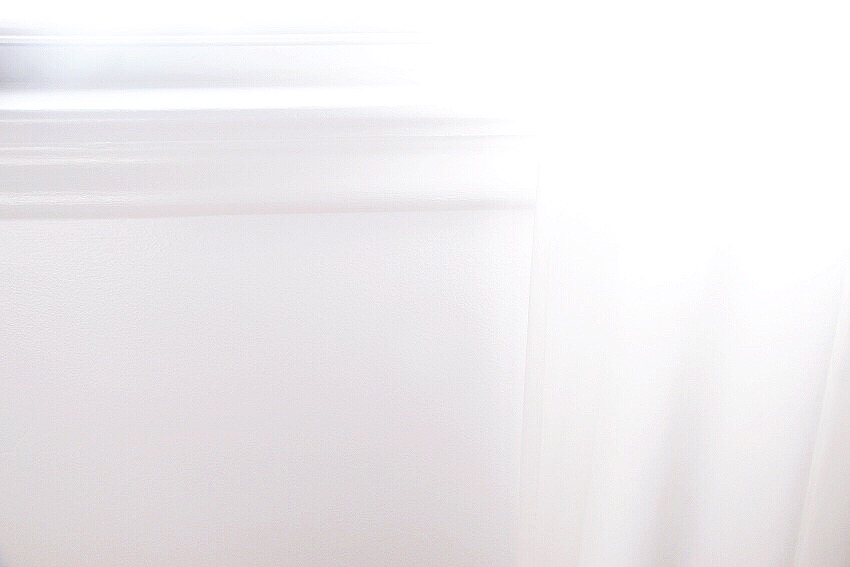 Choosing Our Paint at Dulux Paint Store
Right from the start, our go-to paint brand for everything we needed was Dulux. They supplied us with high-quality brushes, rollers, paint trays, a drop sheet, and the paint to get the job done easily.
After several helpful recommendations from Dulux, we simply went into our local store to pick up everything we needed. I must add, the staff were friendly and helpful through my deciding process. They answered all of my questions patiently while providing great tips.
After consideration, we decided on Snow Storm Dulux Diamond Pearl (with a touch of sheen) for our walls. For our ceiling, it was recommended we used Dulux X-Pert Ceiling Flat in Commercial White (no sheen) and for the baseboards and trims, we used Dulux Diamond Semi-Gloss, also in Commercial White, since hands are always touching door frames and window frames. Altogether, it turned out wonderfully!
When you're choosing a white paint for your home, take the time to bring in paint samples to test in the natural light of your home. Depending on how much light comes through the windows and at what time of day, the light might be more blue or golden which will affect how the white looks on your walls. You can even purchase a pint of paint to test a larger patch on your wall to get a better idea before committing to a full paint job. At Dulux, they have great paint booklets to help you get an idea of the kind of style each group of white paints will work well with, for example a more country home white vs a modern condo white.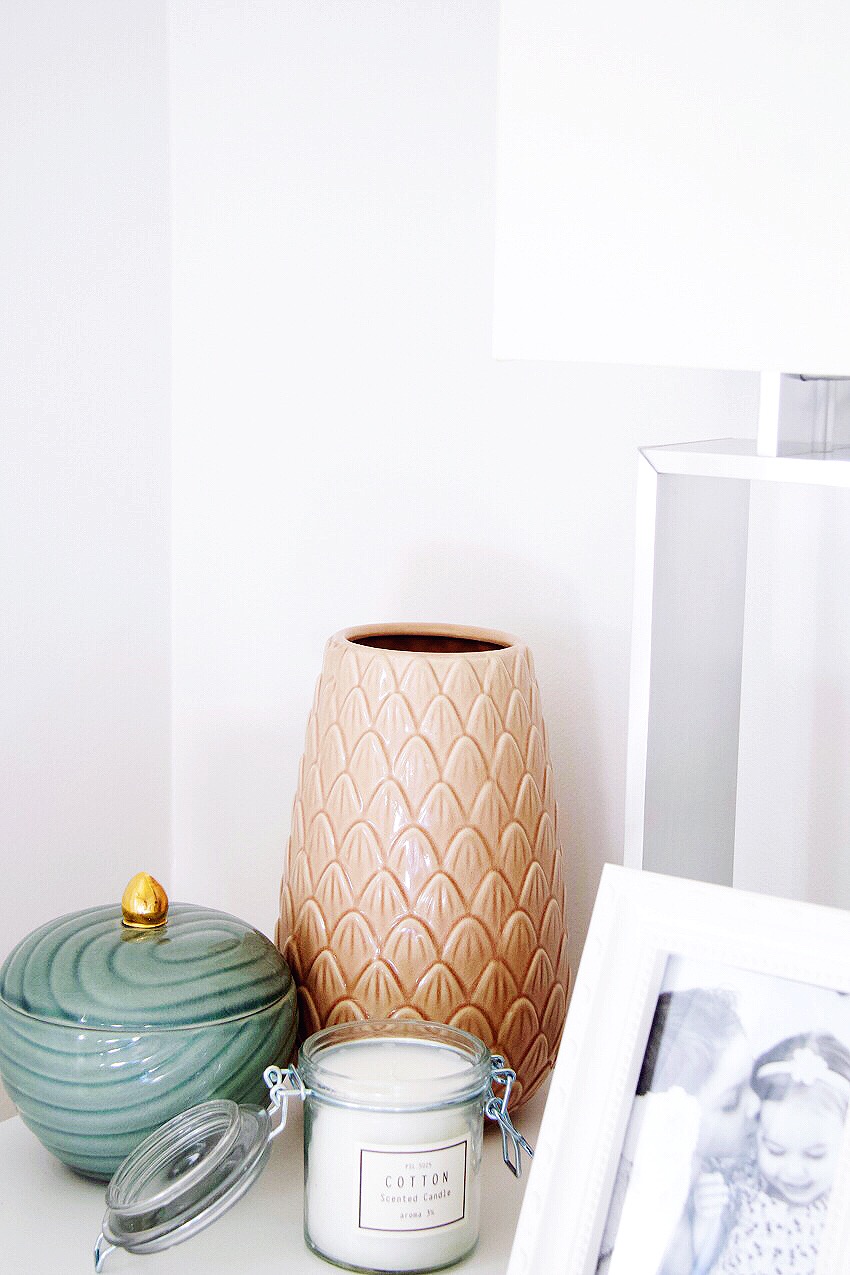 High Quality Paint, Beautiful Finish
I'm really glad we used Dulux paint for this project. Dulux came highly recommended, and since we have a local store here, I simply picked a date to go check it out, and it all worked out perfectly.
I must say this brand is definitely top of the line. I still can't believe how beautiful the finish is. The best part is, we didn't even have to use a primer. The paint brightens up our room and it makes it appear larger, which was our initial goal.
With two kids who regularly hang out in our master bedroom, high quality, durable, and stain resistance paint is a must. Our children have already hung out in our room several times, which means tiny hands on the walls, and thanks to the Pearl finish, any hand prints are virtually unnoticeable. In the event of a dark handprint, a simple damp washcloth will help lift it off and your paint will still look fantastic.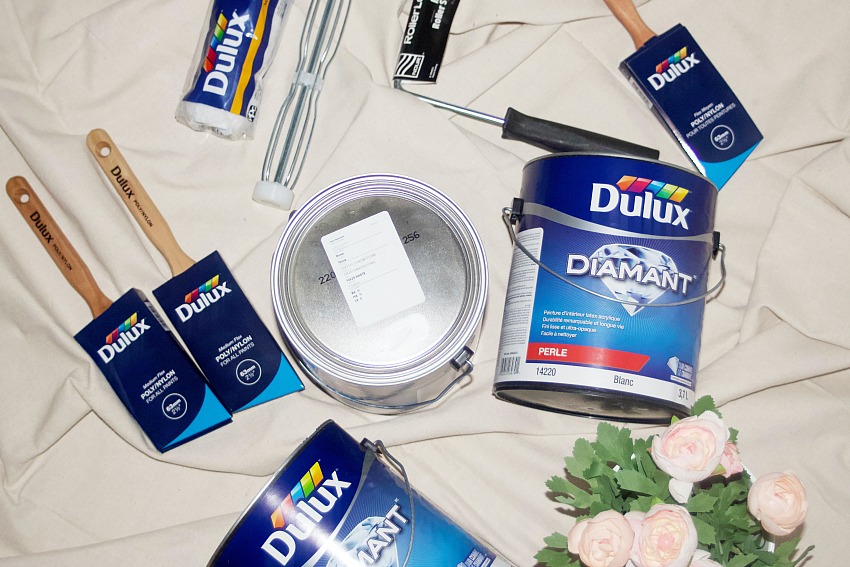 Here's a list of the Dulux paint products we used:
2 Gallons of Dulux Diamond Pearl – Snow Storm
1 Gallon of Dulux Diamond Semi-Gloss – Commercial White (for trim, like windows and doorways)
1 Gallon of Dulux X-Pert Ceiling Flat – Commercial White (for the ceiling)
The scoop on Dulux paints:
Dulux Diamond Interior Acrylic is a revolutionary paint, with a unique formula of ceramic microspheres and advanced stain resistant technologies that excels in performance over traditional interior acrylic paints.
Its unique blend of rheology modifiers improves flow and levelling, along with outstanding hide, increased durability, stain resistance and quick-drying characteristics, results in superb application.
It's ideal for high traffic areas and places with a need for a washable finish and well suited for home, office, commercial or industrial environments.
If you're looking to give your home a new paint job, I would recommend you go into one of Dulux stores and give the staff a general idea of what you're trying to achieve. Their recommendations worked well for me, and I expect they should work well for you too.
They will also remind you to buy all the needed tools so you don't realize half-way through painting that you need something.
So, let me know in the comments section below what you think of our choice of white and whether you're planning to repaint your home soon? If so, what colours are you considering, and why?
Latest posts by Emily Smith
(see all)