Outdoor Entertaining Ideas & Ottawa's Eat, Drink, Spring Festival!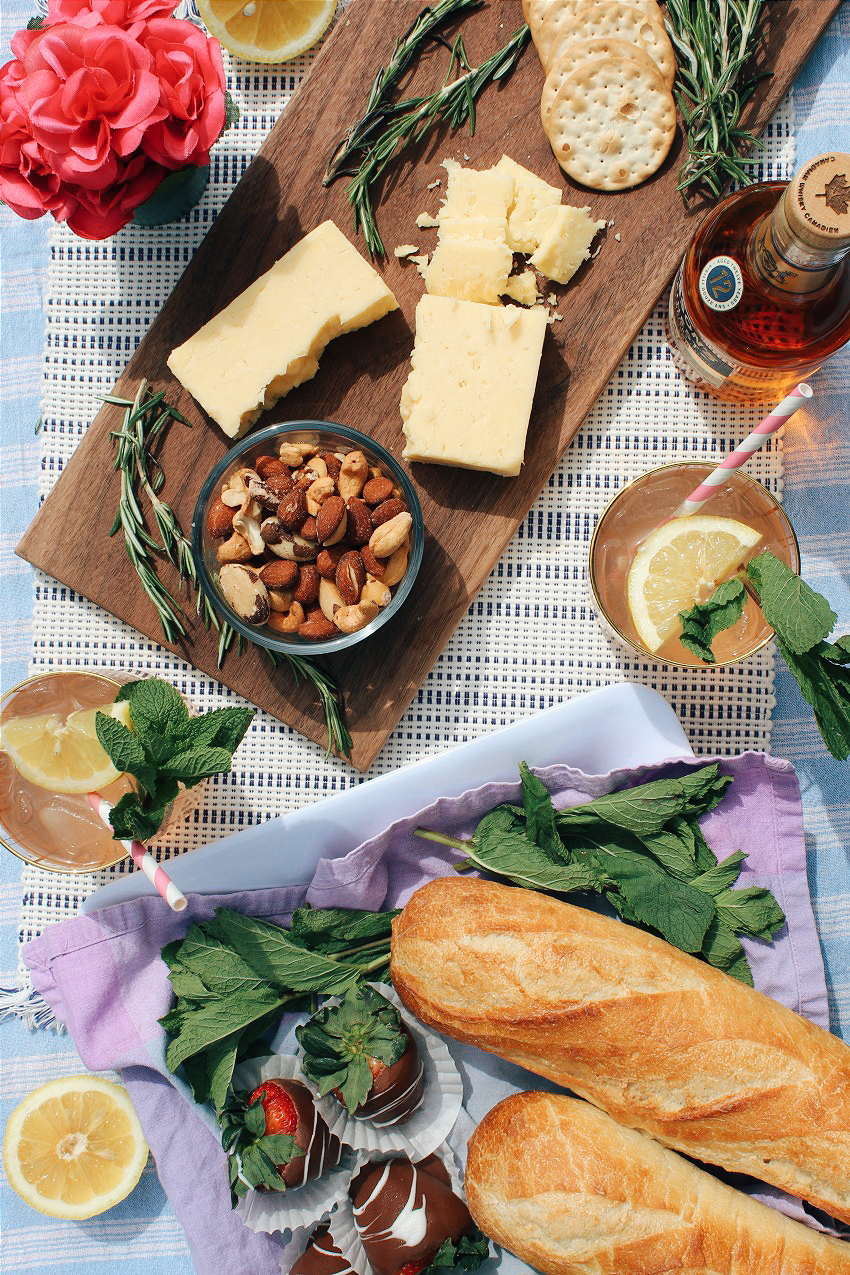 As the temperature heats up, there's no better way to celebrate the longer days than with an outdoor gathering. Whether it's a low-key picnic or a lavish garden party, sharing a meal outdoors among friends and family is exceptionally fun.
Personally, I'm all about keeping things simple, because I like to join in and delight in the festivities rather than being in the kitchen. When it comes to dining outside, think of easy meals with little prep – like charcuterie boards, sandwiches, bbq, pasta salads, crackers and cheese, chopped vegetables, and fresh fruit. Just because the meal is simple, doesn't mean your presentation can't be extraordinary.
If the thought of outdoor entertaining is overwhelming, don't fret! This year's 3rd Annual Eat Drink Spring, the sister show to the Ottawa Wine and Food Festival, is the place to learn all about spring and summer foods, drinks, and party ideas. The party is taking place on May 13 and 14th at Festival Plaza at 110 Laurier Avenue. It's going to be an incredible event where guests can sample over 100 of the best wines, artisanal cocktails and craft beers! Also included in the price of admissions are over 15, one hour workshops, from how to make dessert on your BBQ to planning the perfect picnic. Each workshop includes the chance to taste 2-3 delicious bites! Doesn't that sound enticing?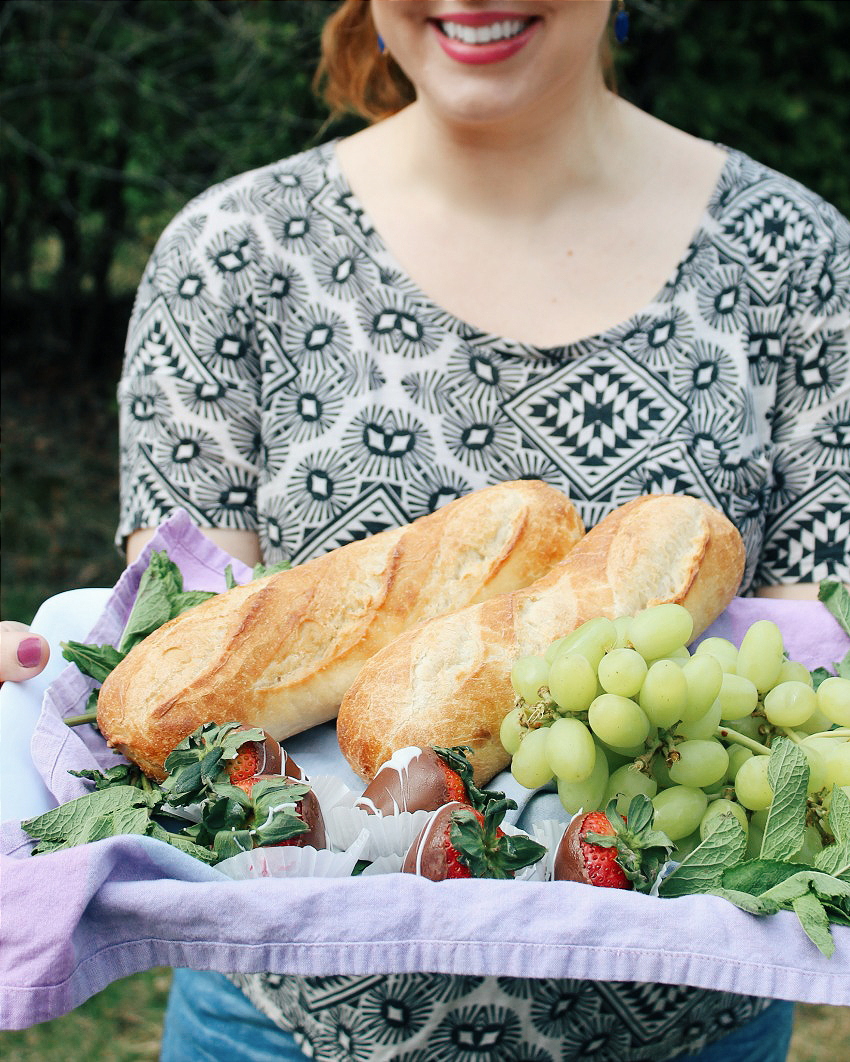 As soon as it's warm enough to sit outside in the evenings, we dine nearly exclusively in our backyard. It becomes an extension of our home, without distraction. We leave the devices indoors and just spend time talking, eating, drinking, and laughing. The kids are free to be excused after they eat and play all around us, keeping them happily occupied while we get to digest and enjoy adult conversation. It's so easy to dress up a beautiful table with a cotton tablecloth, a few candles (opt for flameless around young children), and wild flowers. Oh! And don't forget the music! 8 Tracks has a very cool selection of playlists created with patio season in mind.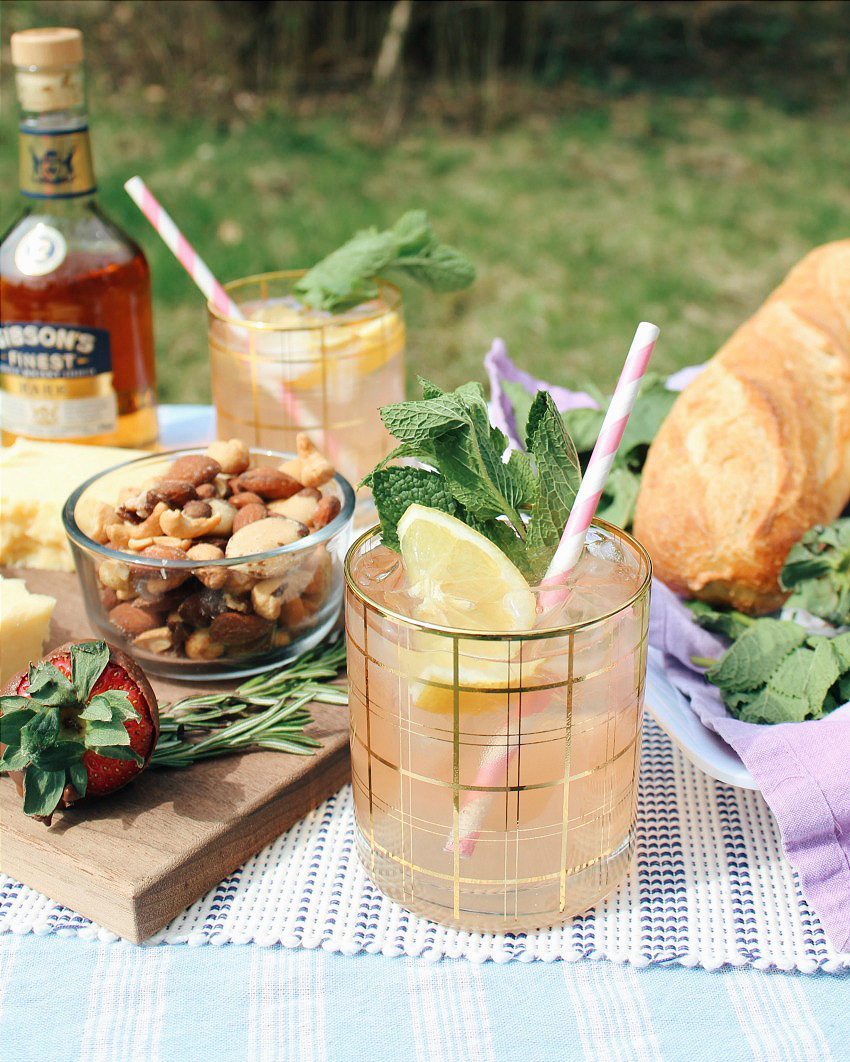 It wouldn't quite be a backyard party with a cocktail, now would it? (Mocktails count!) I'm absolutely smitten with simple syrups and their wondrous flavours. I gave one of my favourite drinks a sophisticated upgrade to bring you a delicious cocktail like no other! The Whiskey Pink Lemonade with Mint Simple Syrup will be my summer drink this year. It's fresh, sweet, flavourful and just so darn pretty!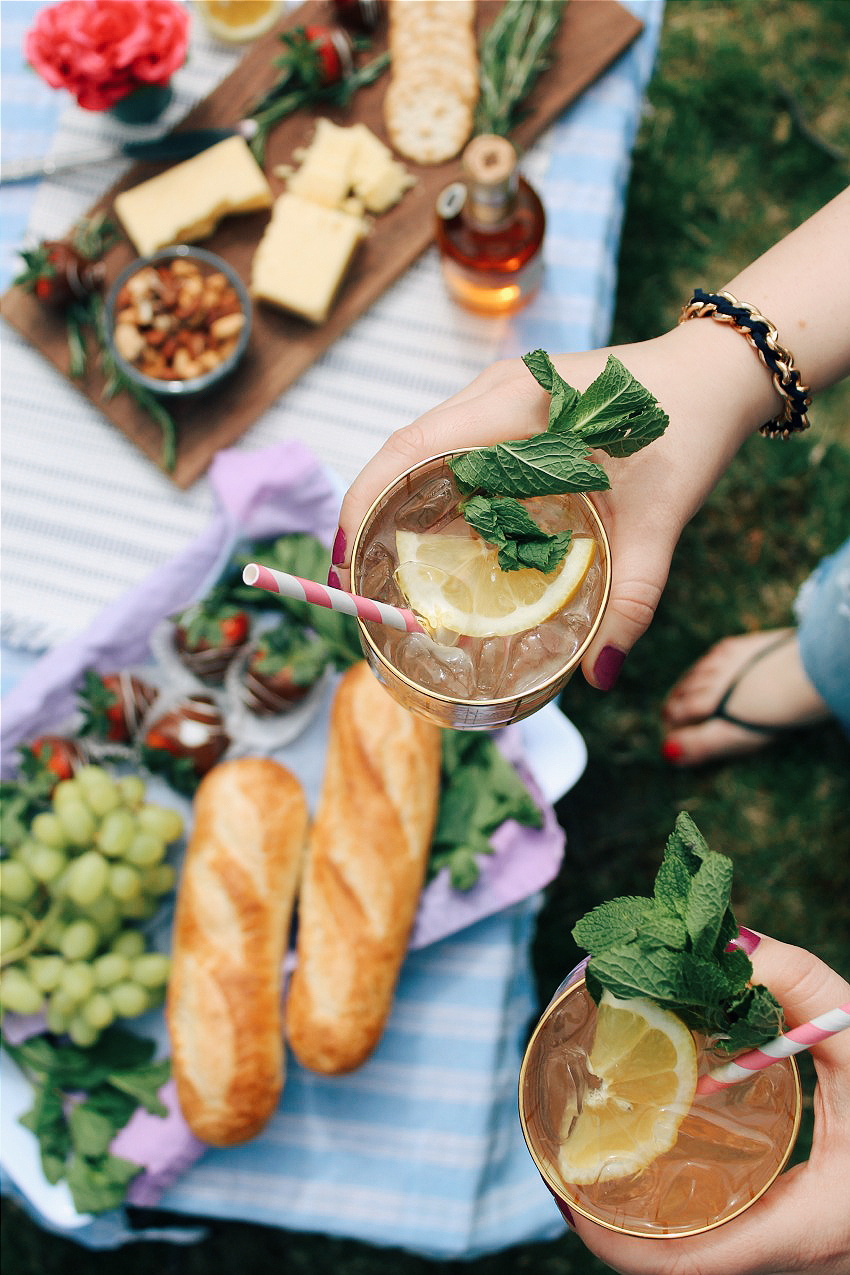 To make the simple syrup, combine equal parts of local honey and water and bring to a boil in a small pan (for a small batch, use 1/2 cup each). Once it's bubbling, reduce the heat, add in one stem (with several leafs) of fresh mint. Simmer for 10 minutes, stirring every so often. The mixture will reduce, nearly by half and you will have a delicious simple syrup in the end! Allow to cool before using to make drinks.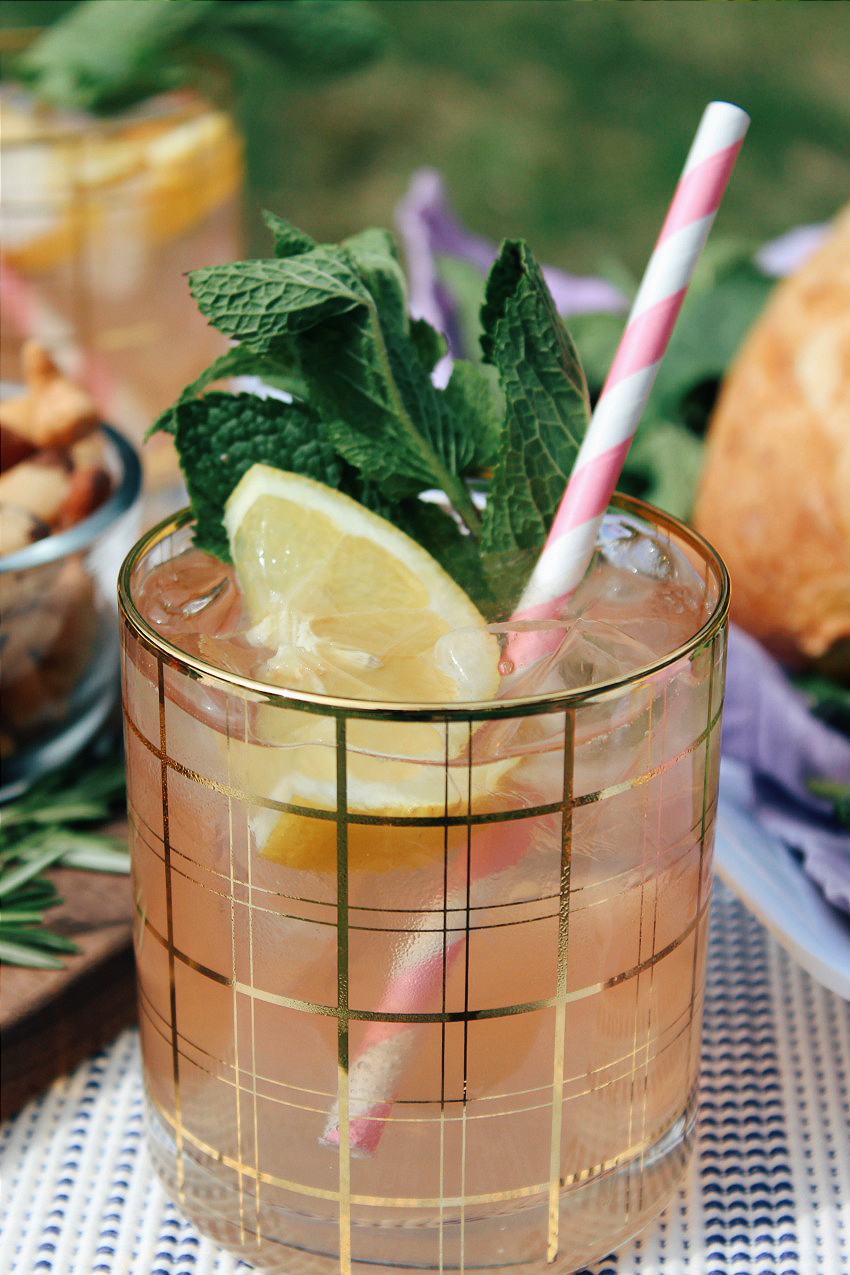 The recipe for this Whiskey Pink Lemonade is as simple as:
3-4 ice cubes
2 tablespoons simple syrup (or to your preference, I like the taste of the honey)
1 shot of whiskey
Top off with sparkling pink lemonade
Garnish with fresh mint & lemon wedge
Enjoy!
At Eat, Drink, Spring – there will be a workshop called  Pati-Oh Canada that features a demo on how to grow herbs in your backyard garden and then how to use them to make tasty drinks like this one! The word is, you will also learn how to pack an exquisite picnic, oh, la, la.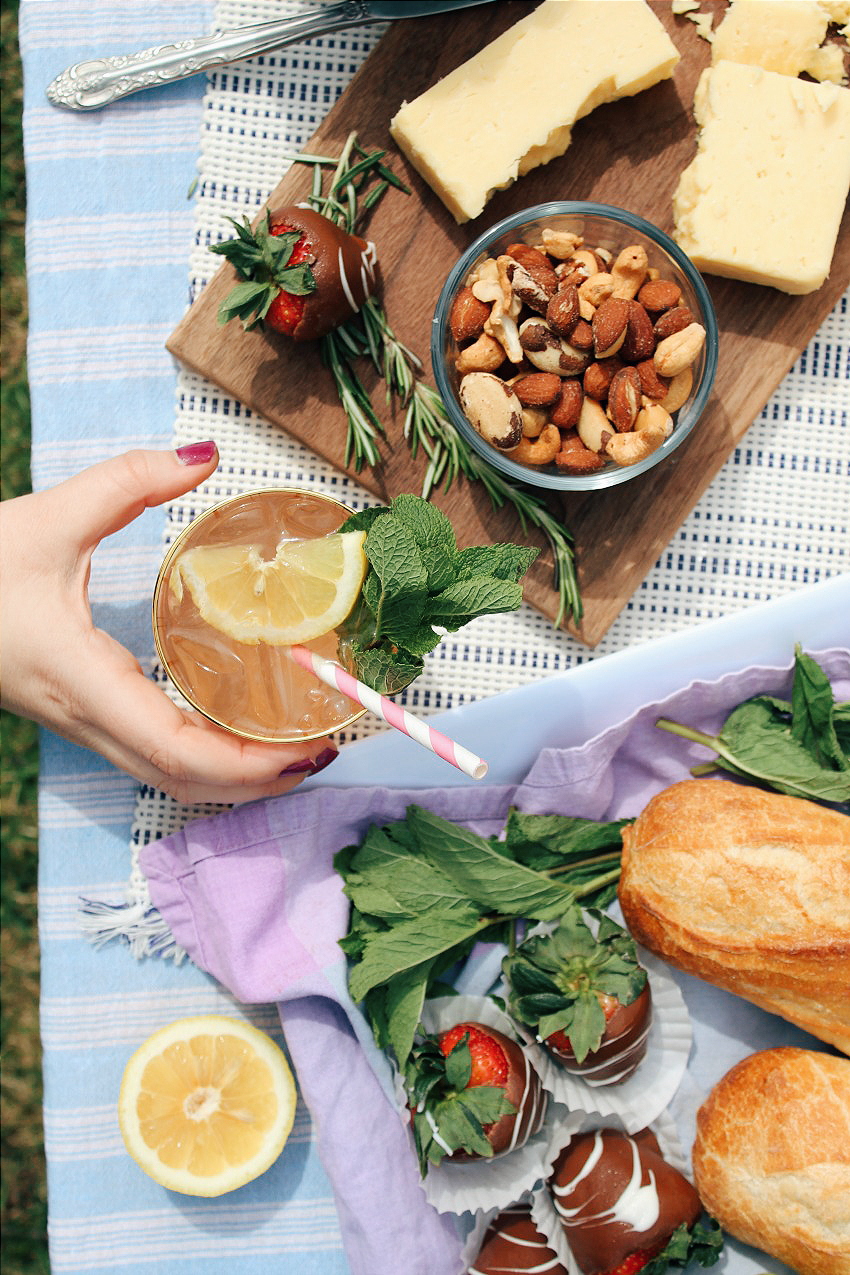 To be further inspired and delighted come join me at Eat, Drink, Spring! You'll discover the latest Spring food and drink trends and get to sample everything around you.
To see more food & drink inspiration, get social with the Ottawa Wine and Food Festival  #OttawaWineFood
Can't wait for all the fun! See you there.
Latest posts by Emily Smith
(see all)