Purposeful Living: An Interview with Tiffany Campbell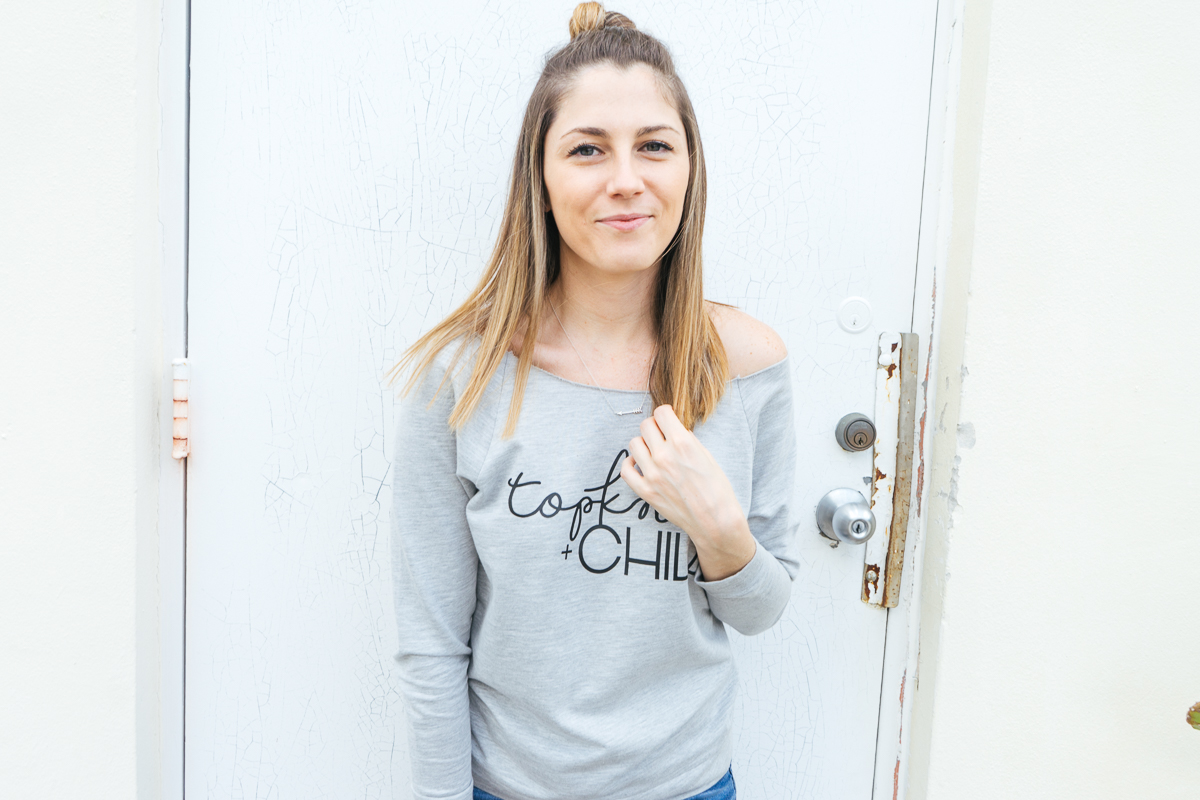 I first connected with Tiffany from Arrows & Awe over on Instagram (check out her page, it's beautiful!). As a visual storyteller and a true encourager, her photographs and words inspire women to live their best life. And you know, I'm all about living the best of this life.
Arrows & Awe is a place for inspired living, serving up relatable and inspirational content. I love Tiffany's approach on lifestyle topics. Her beauty and style tips are always on point and totally do-able! Her decor inspo is fresh yet practical, including her DIY ideas (How adorable are these DIY Potato Stamp Napkins?). She also covers travel adventures, blogging advice, recipes and lots more, all with a personal touch.
I am absolutely smitten with Tiffany's positive vibe that motivates, uplifts and gives readers tools to create a happy life all around them. Today, I'm pleased to be interviewing her for The Best of this Life's Purposeful Living series, so without further ado keep reading to learn more about her and what living a purposefully means to her.
---
First off, let's get to know you better!
I feel most inspired when… I learn something new. I love the feeling of learning a new skill that I can utilize for my blog to take it to the next level. Whether it's how to use photoshop, how to figure out my aesthetic, or even photography!
On most days, I'm wearing…top knot, big glasses and stretchy pants
My favourite place to spend time outdoors is… anywhere by the water! Relaxing in the sun, swimming, boating, trying something new like paddle boarding – I love it all!
One of my favourite inspirational quotes is…"You can do anything you put your mind to." It's something my dad instilled in my head at a young age and it's freeing to know that it's true.
When I'm feeling down and out and need to change my mindset, I…take a few deep breaths, recognize what I'm feeling and remind myself it is what I make of it and get right back on track! I don't want to let negative energy take over my mind.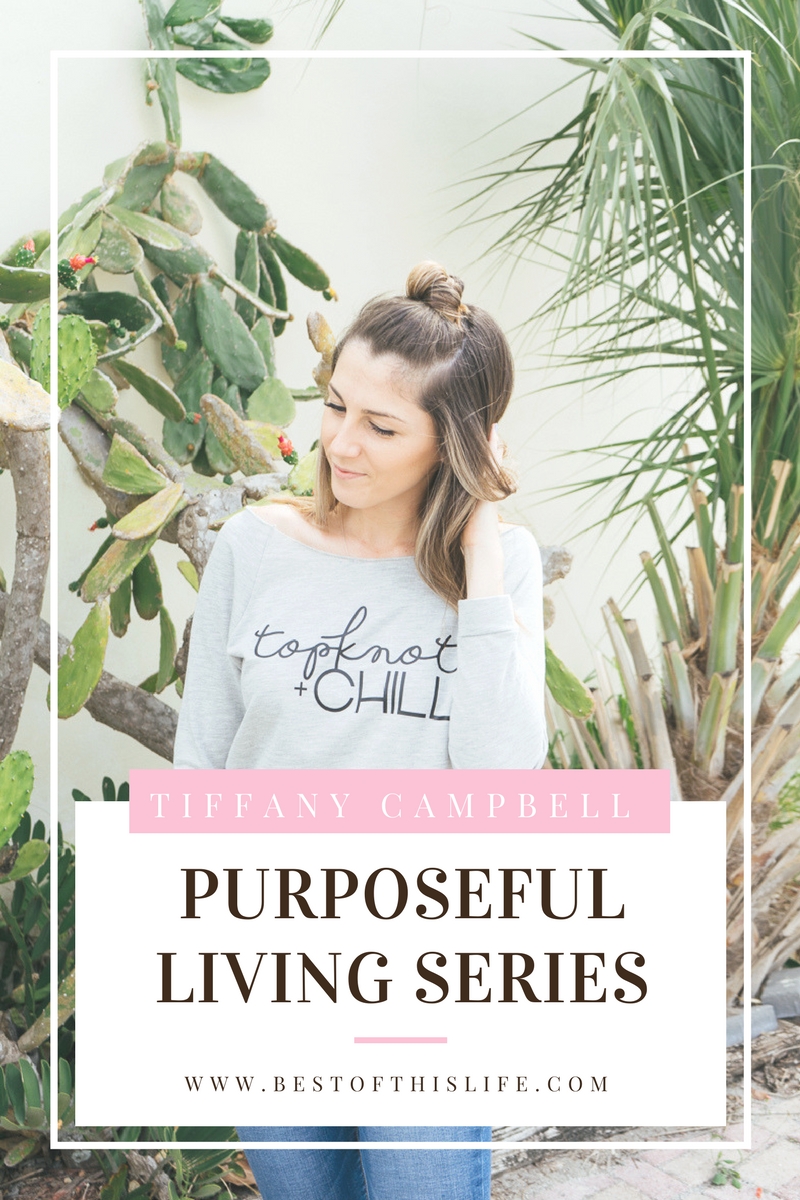 Now let's get right to it, what does purposeful living mean to you?
Purposeful living to me means living a fulfilled life doing what you love daily. Drinking all the coffee and cuddling with all of the puppies!
When it comes to work, what are you most passionate about?
Helping! I never knew it, but I find that I love helping others in their journey almost more than helping myself. I also love the creative process of photography, I totally wish I knew this about myself sooner!
How do you find joy in each day, even the tough ones?
I remind myself that I am in control of my feelings and what I do daily. I always choose happiness!
How does a successful day look to you?
To me it's knowing my plan/schedule and being able to complete each task before the day is over.
How do you get out of your comfort zone?
This entire blogging journey has been out of my comfort zone. I'm a total introvert and thrive on my alone time – I get anxiety knowing I have to meet or talk to people in real life. However, the feelings I've gotten from getting out and talking to and meeting like minded people has been amazing!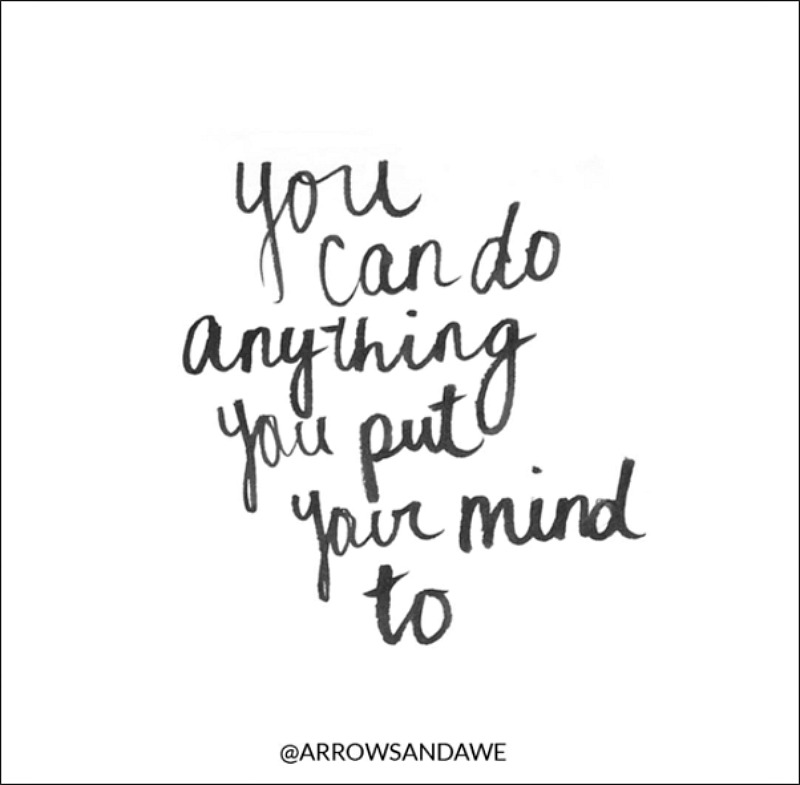 What is one tip you can share with us for building genuine connections and relationships in your industry?
Be yourself, as cliche as that is! People make connections with the real you. Don't be afraid to let anyone know what fuels your fire because you never know how many other people feel the same way.
What is one of the biggest lesson you've learnt since starting your blog/business?
It would be to be patient. Patience is TOTALLY a virtue in this business. It takes time to build something from nothing, learn the ins and outs and even find your voice. No such thing as instant gratification here. Just work hard and be patient.
What is one thing you do often that contributes to living a purposeful and fulfilling life?
I make obtainable goals!
What words of encouragement would you give to someone who is just starting out or struggling with their blog/business?
Just know that as long as your heart is in it, all of your hard work and late nights will pay off!
We all have dreams and goals, would you mind sharing a few of yours with us?
My biggest dream would be to be someone that is looked to for guidance in the blogging community. I would love to be able to teach, inspire and guide others.
One last thing…what has been one of the best pieces of advice you've ever received/read?
One thing that always sticks out in my head is "Spend as much time promoting your blog as you do curating content". You have to put the work in, in every aspect, to get yourself where you want to be!
---
So much yes! I really enjoyed reading Tiffany's answers. This is such nugget of wisdom: "Patience is TOTALLY a virtue in this business. It takes time to build something from nothing, learn the ins and outs and even find your voice. No such thing as instant gratification here. Just work hard and be patient." – wow, I couldn't agree more Tiffany, that is spot on. Thank you for sharing these gems with us today and letting us learn more about you and how you are living purposefully.
Did something resonate with you? Are you feeling inspired? Leave Tiffany a comment below and let her know.
Latest posts by Emily Smith
(see all)