Beauty Buzz: Riversol Sensitive Skin Care
Riversol promo code for 12% off any full-size order: Emily12 valid from May 19 until May 26, 2020 at riversol.com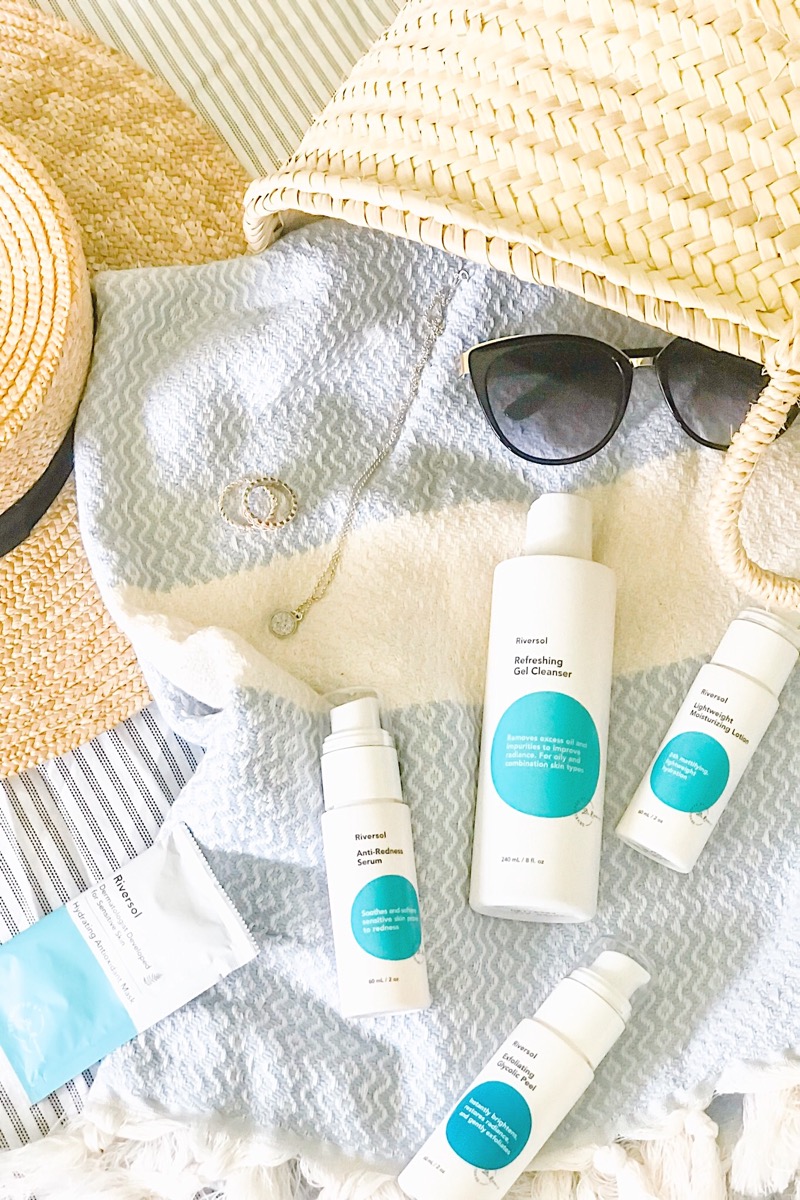 Let's talk skin care.
We all have our go-to products when it comes to taking care of our skin. I've had a few favourites since I was a teen. Yet there have also been many, many products that I've tried which haven't cut it for my skin. But that hasn't deterred me from trying new ones. I love testing skin care lines because that's how I've cultivated gems over the years.
I have sensitive, oily skin that is more susceptible to breakouts. It's key for me to find skin care products that are gentle yet also treat my skin concerns.
For about a month, I've been using a new-to-me skincare line called Riversol. The line was created by Vancouver based dermatologist Dr. Jason Rivers to offer safe, anti-aging products to his patients with sensitive skin. It is now used by people all around the world!
You can shop Riversol.com by product type, skin type, or skin concern to narrow down your search for the ideal skin care for you. They also offer "skin kits" that help set you up from the get-go with a routine that will address your needs. For example, the Anti-Aging Trio, which includes a daily use cleanser, anti-aging serum and moisturizer to soothe sensitive skin. Use my promo code for 12% off any full-size order: Emily12 valid from May 19 until May 26, 2020 at riversol.com and let your friends know too!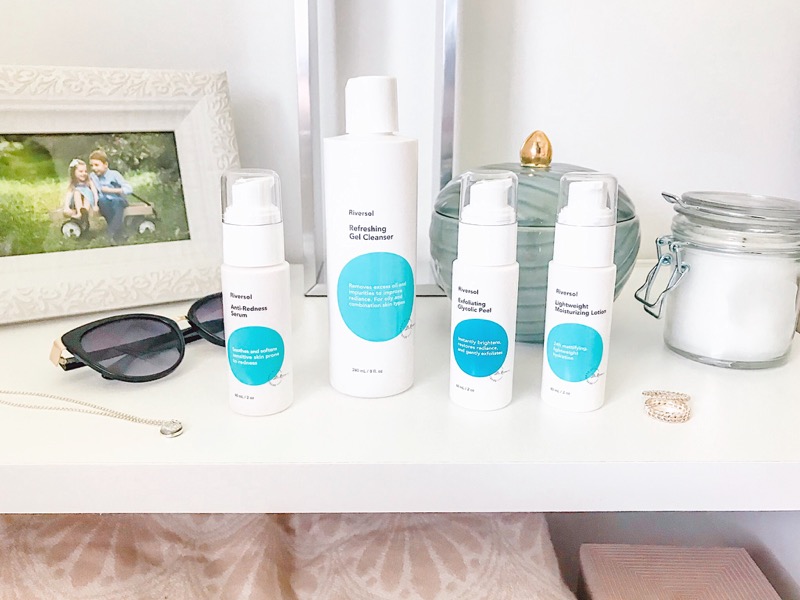 My skin care needs of late are oiliness and redness. In the winter, my production of oil calms down a bit, but come summertime it revs up again. I've also noticed more redness. While I do have a few products I've been using to treat it, I was open to trying something new to see if there would be a greater improvement.
Riversol sent me the products below to help with my concerns. I was excited to put them to the test and share with you my thoughts.
My Riversol Skin Care Routine
Refreshing Gel Cleanser: this cleanser gently removes make-up and impurities to unclog pores, it improves radiance and texture, and calms sensitive skin. My first impression when using the cleanser was 'clinical'. The scent and texture remind me of what skin care specialists at spas have used on my skin pre-facial. And I like that! It cleanses nicely and doesn't leave my skin stripped of its natural moisture.
Anti-Redness Serum: I love how lightweight and soothing this serum is. It's created to reduce facial redness and flushing while improving skin's texture. It really has made a difference! I've noticed that the redness in my skin has significantly reduced. I use it daily, morning and night, before moisturizing.
Lightweight Moisturizing Lotion is designed with oily skin in mind. While you can definitely use it for normal skin too, it's perfect if you have an oily skin concern. It's lightweight, offers gentle hydration, reduces oil production, and gives a radiant look to your skin. I really like its subtle matting effect that lasts all day long. It's also a great base under makeup.
Exfoliating Glycolic Peel: I've always been a fan of glycolic products because I find they offer the best exfoliation and help with a range of issues. This one is no exception and a new favourite! Riversol's formula uses Beta-T from the Pacific Red cedar to help soothe and relieve sensitive skin. This glycolic peel brightens, restores radiance, and gently exfoliates without irritation. It's perfect for all skin types, including sensitive, with its mild 4% amount of glycolic acid. I've been using it twice a week to reveal all my healthy skin cells!
Hydrating Antioxidant Mask: this mask was developed for sensitive skin and delivers potent, stabilized antioxidants to hydrate, and protect the skin from toxins and environmental pollutants. It leaves your skin feeling super soft and replenished.
I have nothing but good things to say about this line and the products I've tried. They are gentle on my sensitive skin and effective in their results.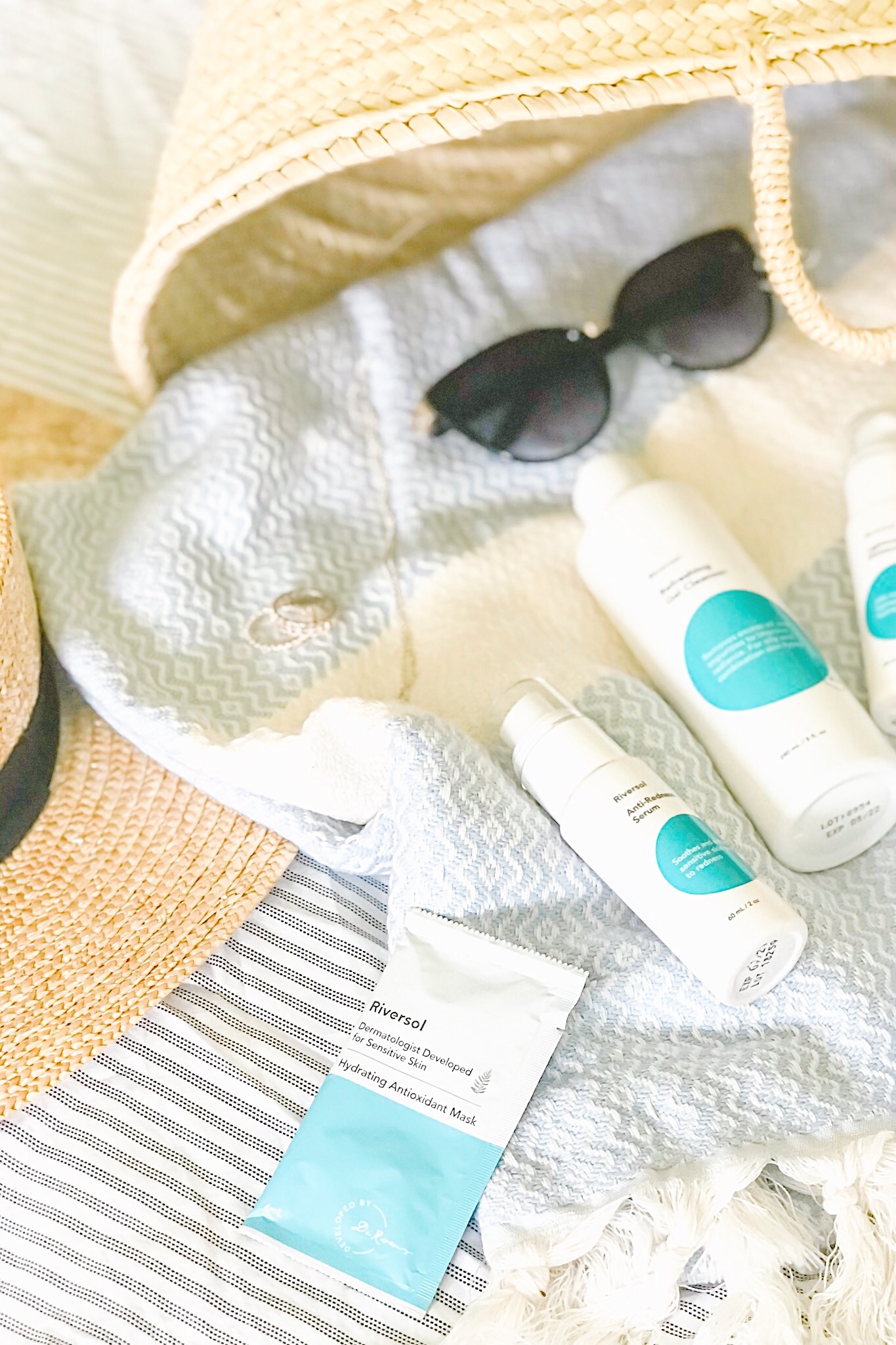 Do you have a specific skin care need you'd like to address? Whether it's redness-control, anti-aging, or very dry skin – Riversol offers an array of solution-driven skin care products for your concerns.
Try the Riversol Sample Kit for Free
You can order a free sample kit with a 15-day supply of product to try out before you commit to the line.  This is a great way to see the results for yourself at no cost to you!
When you do shop with Riversol, you also earn points with every purchase which are redeemable in the Riversol Gift Shop for savings on products and free gifts. You can learn more by visiting riversol.ca/rewards.
Are you already a fan of Riversol? I'd love to hear what your recommendations and favourite products are!
This post is in partnership with Riversol – As always, my experience and opinions are honest and personal.
Latest posts by Emily Smith
(see all)