We're Taking This Summer Easy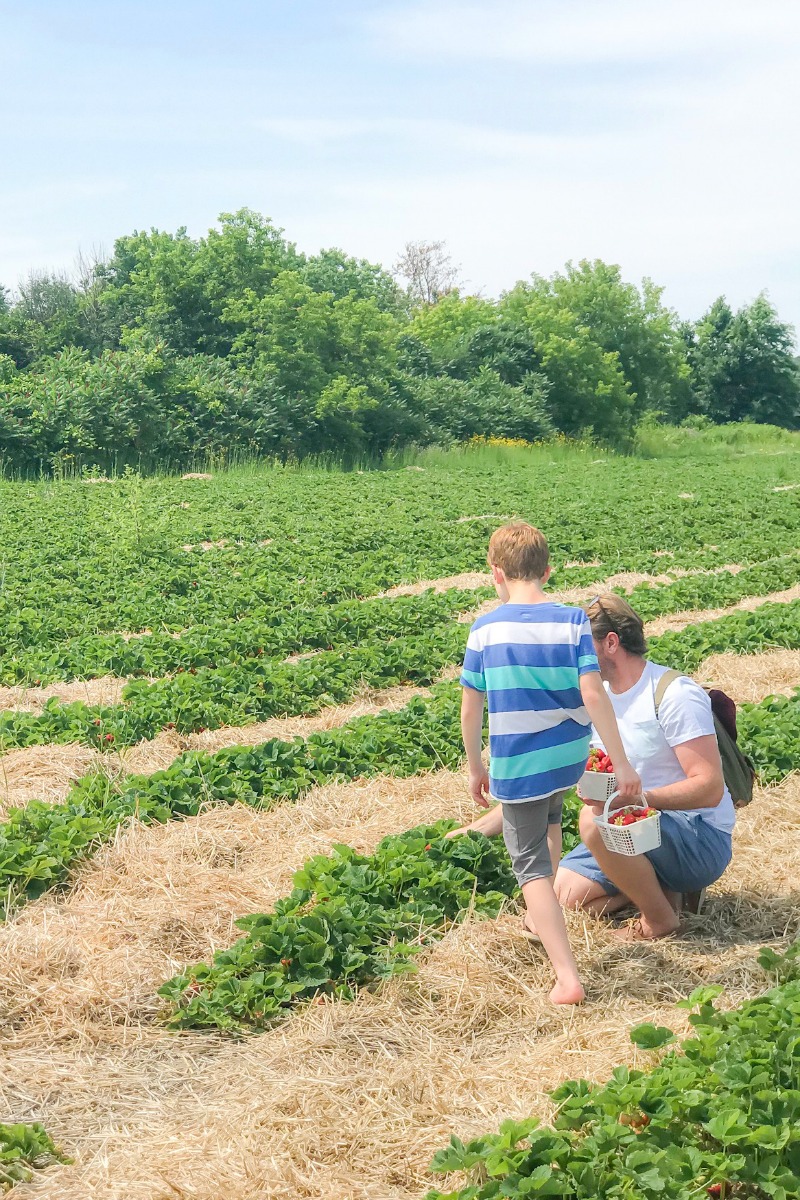 We're taking this summer easy.
Real easy.
Yes, we created our summer bucket list. Yes, there are things we'd love to check off and things we already have. But they're feasible things. We didn't plan an elaborate summer holiday, we didn't overbook ourselves with activities and camps. We made some plans, wrote out our hopes and we're taking every day as it comes. 
Some days, we're off to the beach. Some days, we're in our pyjamas until noon, watching cartoons, and making crafts.
My kids are 5 and 8 years old. I want to enjoy the kind of summers I had as a kid with them. Relaxing, unstructured, play-filled days, speckled with spontaneous adventures.
We do have a daily task list for our kids that includes making their beds, personal grooming, a minimum of 30 minutes of educational activities, playing with each other, and reading. Besides that basic outline, their schedules are free to do as they please. Going outside, building blanket forts, doing crafts, playing a video game (with a time limit), watching movies, hanging out at the park, swimming at the pool, and so on.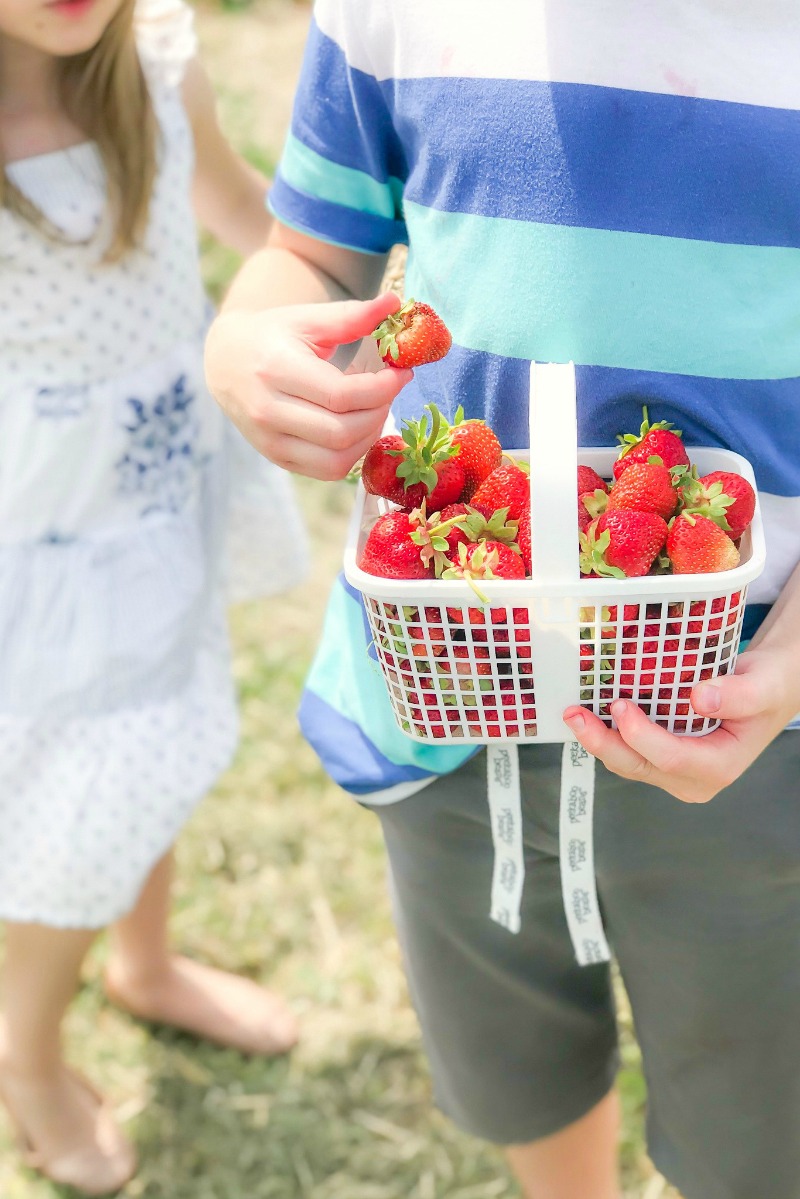 Taking Each Day as It Comes
My husband and I work from home, so we are flexible to be able to do some work during the day and evenings, around our family activities. We definitely take advantage of that all summer long.
My son will have a few weeks of camp, but other than that, we didn't sign our kids up for many activities. We decided as a family, we'd stick together this summer, making memories and enjoying easy days with small, wonderful joys. Like hanging at the pool, eating watermelon, having picnics, visiting museums, and going for ice cream.
We're also slowly updating my son's room. Every day in July, we've taken a step towards the makeover. First clearing his entire room, deep cleaning it, sanding where necessary and repairing holes in the wall. Now we're on to the painting stage and next will be decorating.
While taking on a room update can be a challenge at any time, we're taking this one in stride and not hurrying the process nor stressing over it. In the meantime, he's content to camp out in his sister's room. And save for a few arguments here and there, they are having a blast creating a world of their own over these past weeks.
This past year was pretty busy for us and coming into the summer, we decided to take it slow. Very slow. And not worry about planning a bunch of things for us to do, but rather let the summer unfold before us.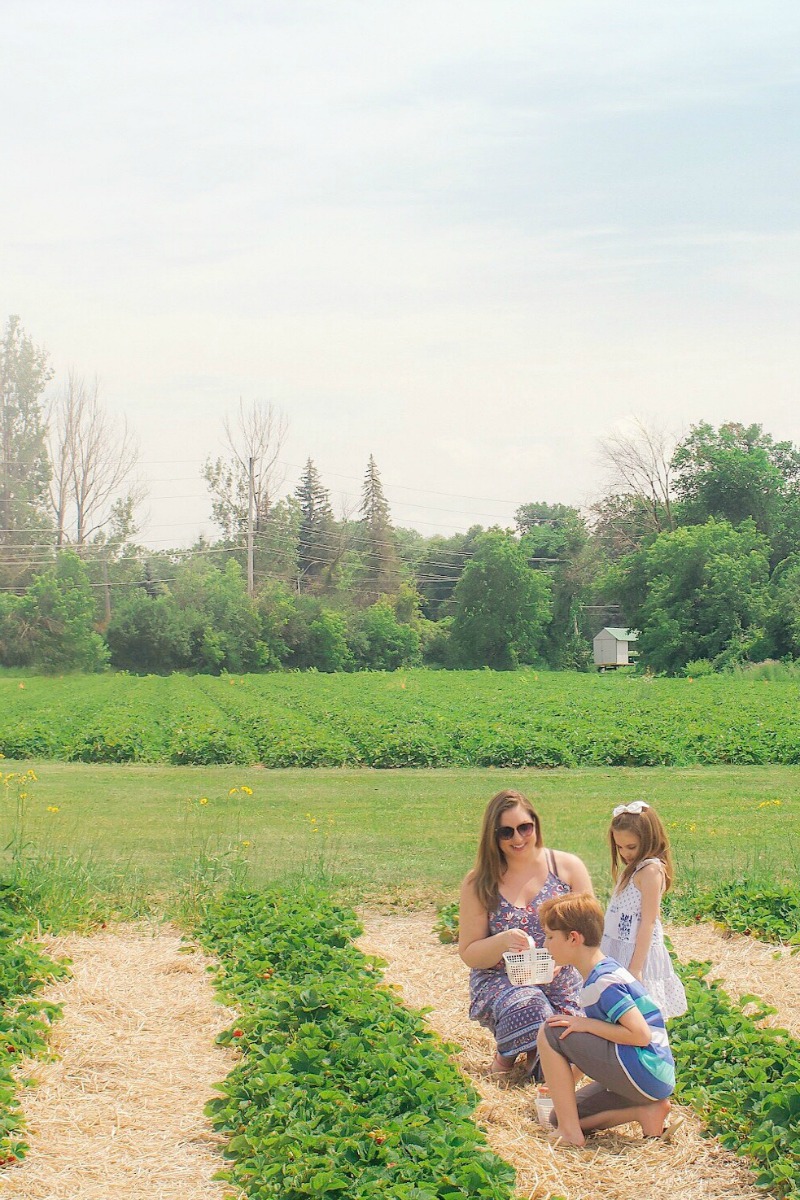 Summer in the Slow Lane
After a weekend that was rather turbulent due to unforeseeable events, including my daughter being sick, we took a deep breath, kicked stress to the curb, and got back to our summer fun with a trip to the strawberry patch. A visit to Shouldice Berry Farm was just the sort of outing we're hoping to have over and over again this season: beautiful weather, lovely location, lighthearted activity! What more could we ask for? 
Whether we're spending our days playing badminton in the backyard, splashing around at the beach, taking a road trip in search of the best ice cream, or reading the afternoon away – this summer is all about soaking up the sun, taking it easy, and sharing in simple pleasures together.
I have no doubt these days will last vividly in my mind forever. The smell of sunscreen, their giggles and golden skin, the nights curled up in bed listening to wild thunderstorms, sticky hands from melted popsicles…it will all be tucked away in my heart.
Here's to summer, when the living is easy. 
Latest posts by Emily Smith
(see all)