Bored in the Kitchen? Spice It Up with a Hot Margherita Pizza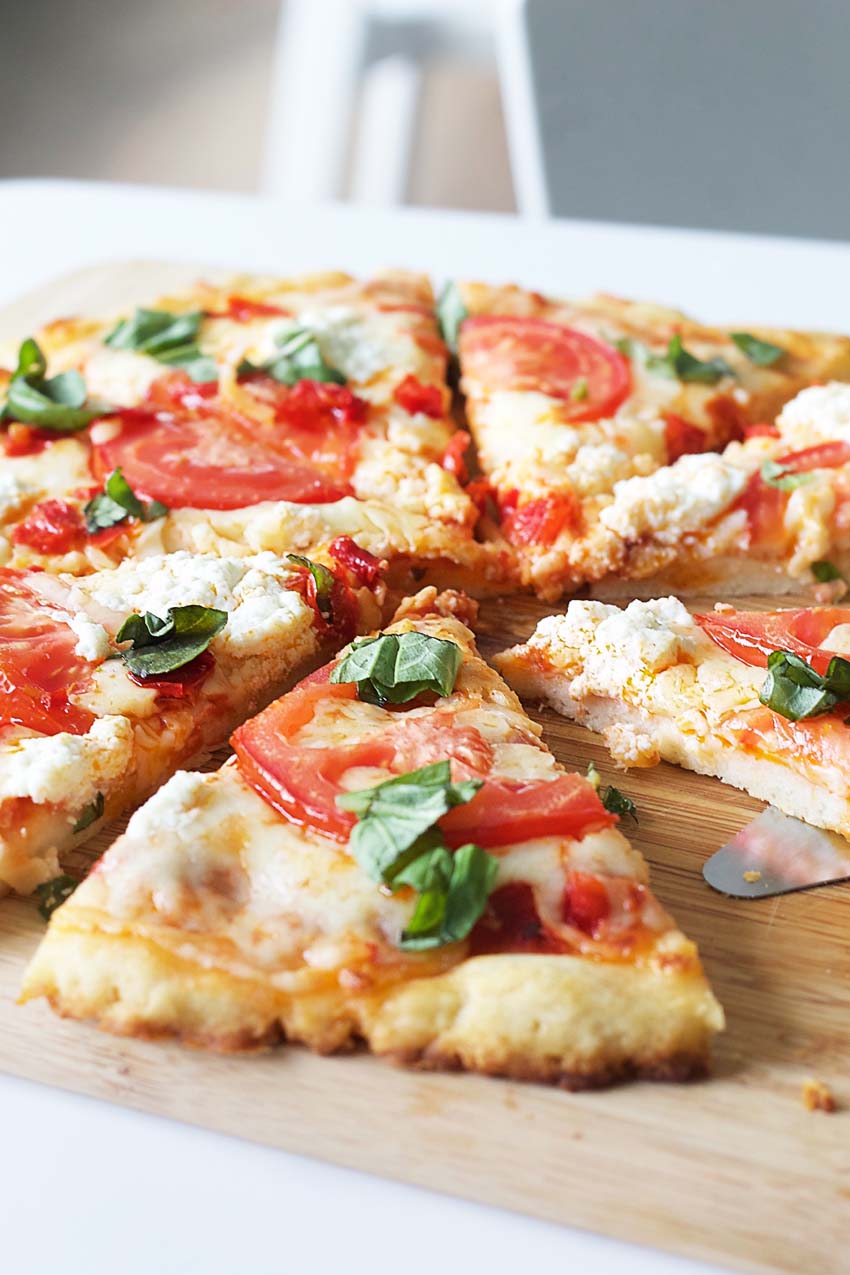 When you try something new, a funny little thing happens – you open up a door to a world possibility. The possibility to enjoy a wonderful experience, the possibility to imagine differently, the possibility to discover an affinity yet unknown.
I love trying new things! Some things I'm more hesitant to try than others, but when it comes to food, I'm always curious to venture out of my comfort zone.
For that reason, I am so excited to embark on a culinary adventure in partnership with PC Black Label Collection. Over the course of this year, from month to month, I'll receive two innovative PC Black Label products to experiment with in the kitchen. I'll always share the products with you at the beginning of the month via my Instagram stories, as well as a behind-the-scenes of me trying out the products on my social media, so you can follow along this foodie journey with me!
At the beginning of May, I unboxed two new-to-me products: PC Black Label Peperoncini Piccanti and PC Black Label Caponata Eggplant Antipasto. These were not items I would normally pick up and toss in my grocery cart, but the moment I had them in my hands, creative sparks ignited. The door to a world of culinary possibility opened up.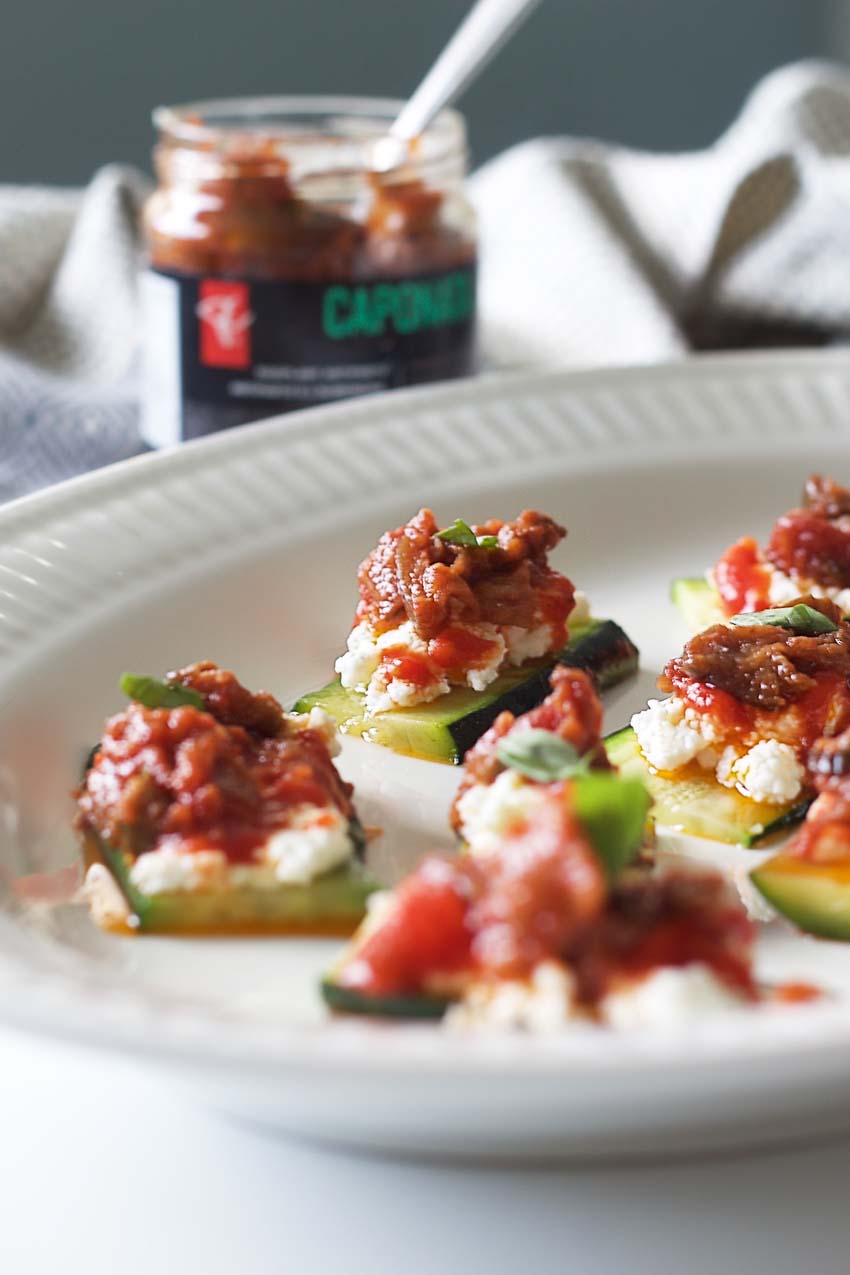 I knew I wanted to cook up an appetizer and a main – so I went to the grocery store to look for complementary flavours and inspiration! First, I spotted fresh roma tomatoes, which got me thinking about basil, which got me thinking about margherita pizza. That was it! A twist to my husband and I's homemade margherita pizza would be a perfect way to play with the spiciness of Peperoncini Piccanti. And what about a starter? I thought Caponata Eggplant Antipasto would taste amazing on crackers, and it does, but I wanted to branch out, so I used grilled zucchini as a base, topped with ricotta cheese, marinara sauce and the piece de resistance, Caponata Eggplant Antipasto itself. Let me tell you, it was such a delicious amuse-bouche to enjoy while the pizza was cooking.
I should tell you that my mom and I had a taste-test of the PC Black Label Peperoncini Piccanti prior to spooning it on as a topping. Boy is it fiery! It's a good thing we tried it too, because I was about to load it on. A little goes a long way friends, and truly adding just a small amount added a wonderful, balanced amount of heat and flavour to a traditionally mellow pizza.
There is so much to love about this pizza; homemade gluten-free crust, slightly sweet marinara sauce, creamy ricotta cheese, bubbly mozzarella, juicy tomatoes, and fresh basil. However, most of all you'll love the kicker, which surprises and delights your palate: Peperoncini Piccanti!
Try my simple and scrumptious recipe below and spice up your next pizza dinner.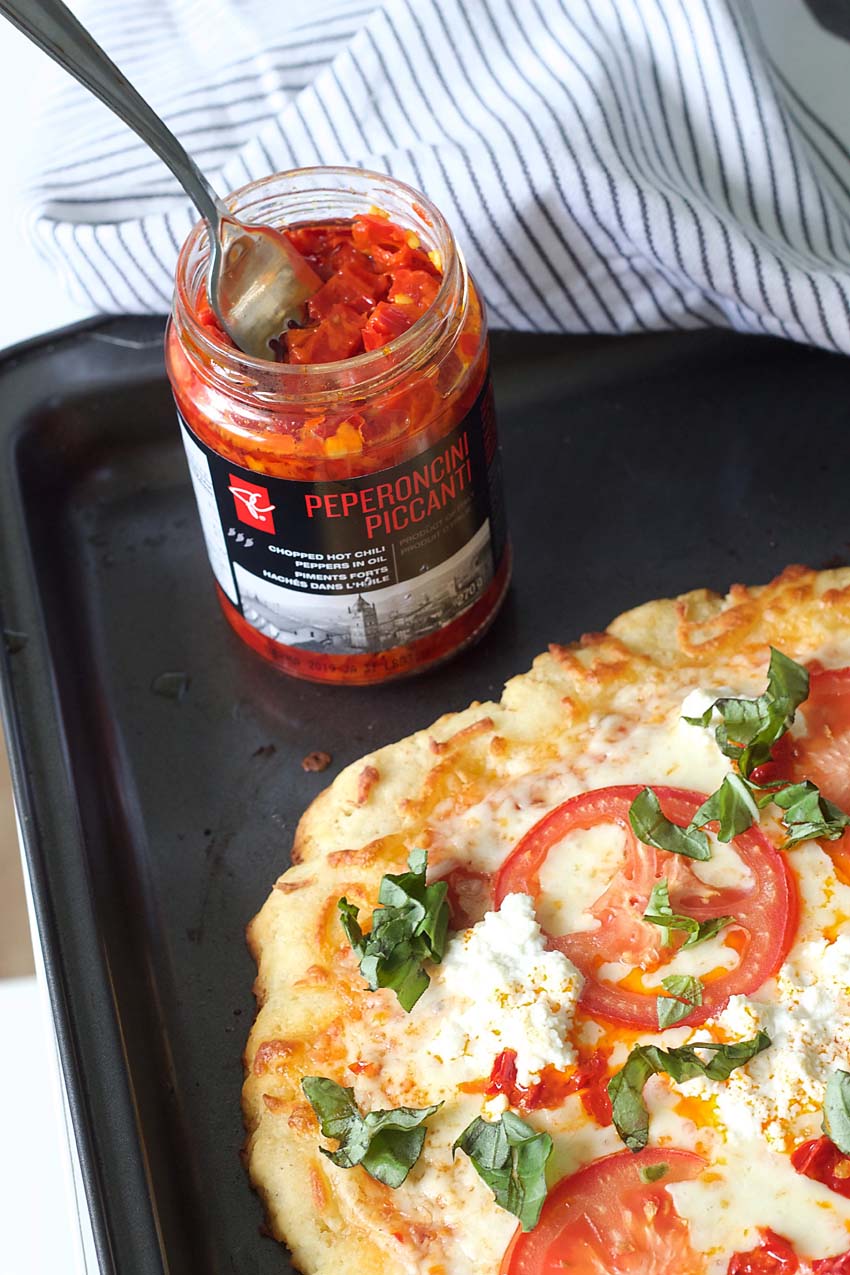 Print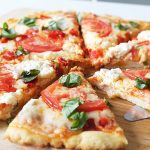 Spicy Margherita Pizza (gluten-free)
---
Author:

Total Time:

20 minutes
Description
A palate-pleaser pizza with a bit of spice and a whole lot of flavour.
---
For the gluten-free pizza crust
1 1/2 cups

PC Gluten-Free All-Purpose Flour Blend

1 teaspoon

baking powder

1 teaspoon

salt

1 1/2 teaspoons

instant yeast

2 teaspoons

sugar

1 cup

warm water

4 tablespoons

virgin olive oil
For the toppings
1/3 cup

PC Marinara Pasta Sauce

6 Tablespoons

ricotta cheese

1 1/2 cup

Mozzarella cheese, grated

1

roma tomato, sliced

4

leaves of fresh basil, torn into smaller pieces

1 teaspoon

PC Black Label Peperoncini Piccanti
---
Instructions
Place the flour, baking powder, and salt into a large mixing bowl, stir until blended. In a separate mixing medium mixing bowl, combine warm water, yeast, sugar, 2 Tbsp olive oil, and 1/3 cup of dry blend together.
Stir together and set aside for 30 minutes.
Add the wet yeast mixture to the dry blend, and beat on medium speed for 2-3 minutes using a hand-held beater or stand mixer.
Cover the bowl with a slightly damp cloth, and set aside for 30 minutes to let it rise.
Preheat the oven to 425°F. Pour 2 Tbsp virgin olive oil in the center of a baking sheet. Gather the pizza dough from the mixing bowl and place it on top of the oil.
Use wet hands to press the dough, beginning in the middle and working outwards, forming a 10 to 12″ pizza crust.
Bake the crust for 8 to 10 minutes – you don't want it to brown, so keep watch.
Remove from the oven and top with marinara sauce, mozerella cheese, ricotta cheese, tomato slices, and PC Black Label Peperoncini Piccanti. Return to the oven to finish baking for 10 minutes. Broil for 1-2 minutes for cheese to bubble and brown slightly. Keep watch as it broils.
Remove from the oven, top with fresh basil, and serve immediately. Enjoy!
Notes
Makes one 10-12″ pizza. Depending on your preference, you might want more or less marinara sauce and/or other toppings that compliment the flavour of the PC Black Label Peperoncini Piccanti. Enjoy experimenting!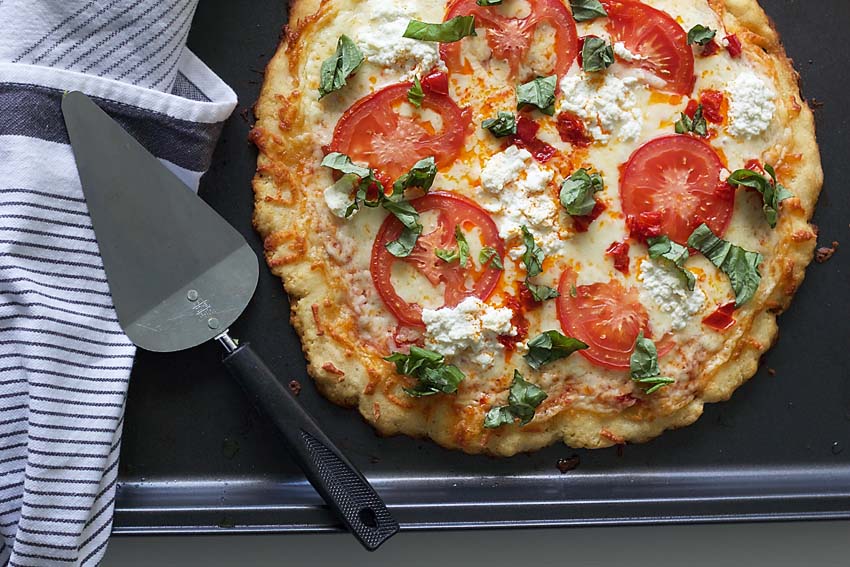 I encourage you to jump across the threshold of culinary possibility with me and get your imagination flowing in the kitchen with the entire PC Black Label Collection, found here! You'll find plenty of inspiration to #PlayWithYourFood and don't forget to share your recipe developments with @PresChoice and I, @bestofthislife (on twitter) and @best_ofthislife (on instagram). We'd LOVE to see them!
---
This recipe has been created in partnership with President's Choice and the PC Black Label Collection. I am proud to be a #PlayWithYourFood partner! As always, all opinions are personal.
Latest posts by Emily Smith
(see all)