Boost Your Family's Fruit and Vegetable Intake with GoGo squeeZ
This is a sponsored post written by me on behalf of GoGo SqueeZ Canada. All opinions are 100% mine.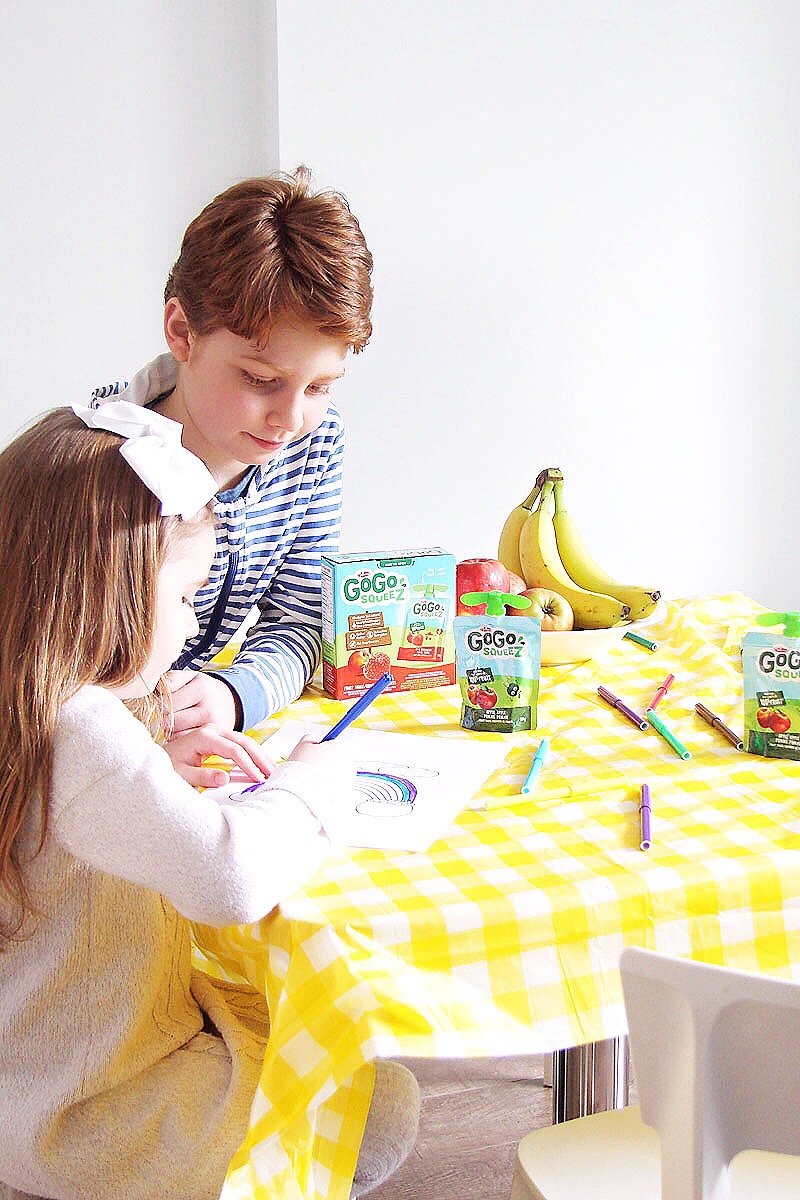 Fruits and vegetables are one of the healthiest foods we as parents can feed our children, yet with today's fast-paced lifestyles they are often overlooked for other processed foods.
Health Canada recently came out with a study showing that kids are not eating enough fruits. With the new changes to the Canada Food Guide, nutritious foods like vegetables, fruit, whole grains, and protein are highlighted as part of a healthy diet. Five servings of fruits and vegetables are recommended for ages 4-8 years old and 6 servings for ages 9-13 years old.
Why are fruits so important? One of the main reasons is they are nutrient rich with vitamins, minerals and fibres that help growth and development.
How we eat, both as children and adults has a huge impact on our overall health and how we function day to day. As a parent, I not only have to consider my eating habits but also my children's. It's of the utmost importance to me to fuel my kids with nutritious foods.
Sometimes it's easier said than done, right? Life is busy, kids can be picky eaters, and preparing fruits and vegetables can at times feel inconvenient. I'm sure I'm not the only parent who has sent a chopped apple to school, only for it to come back home because "the edges were brown!" Or preparing a bowl of fresh vegetables as a snack, only to be met with groans and grumbles, especially now that my children are old enough to know there might be other sugary options available in our pantry.
We've all been there. We're trying to help our kids make better food choices, but it can be challenging at times. That's why so many of us result in finding creative ways to ensure they get their daily recommended servings of fruits and vegetables.
One of those creative ways for me has been including GoGo squeeZ fruit sauce pouches in my children's lunches and serving them as after-school snacks. GoGo squeeZ offers the convenience of a prepared and packaged food, without the concern of additional sugar.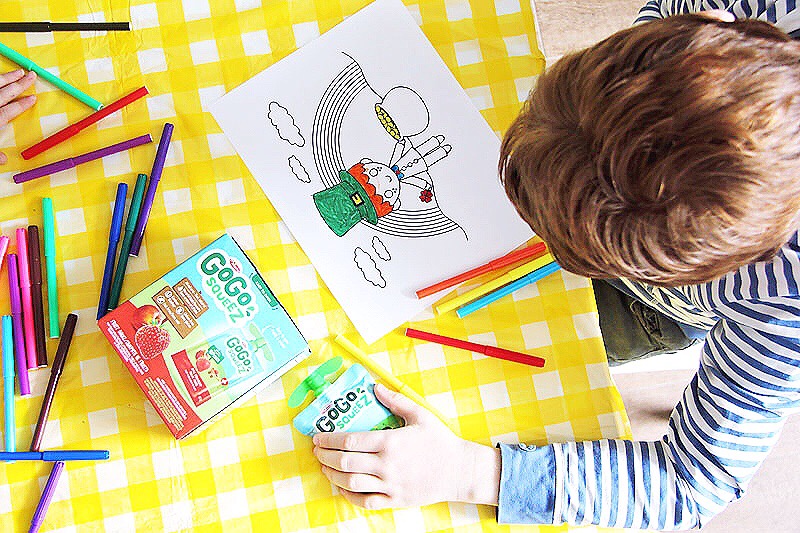 I have been using GoGo SqueeZ available on Amazon, for a couple of years now and they have consistently been well-received by my children.
From the get-go, their packaging is created to make it user-friendly and accessible for a wide age range. With a fun screw off cap and smooth edges, the fruit sauce pouch makes it portable and easy to include in a packed lunch or to keep in your bag for a quick snack when your family is out and about.
What's inside the package is even better! They are made with 100% fruit or fruit and veggies, with no added sugar, colour, or flavours – and they are also gluten-free. In addition to the classic apple sauce, you will find a large selection of pairing apples with mango, banana, berries, peach and strawberry for a variety of flavours to please every palate.
GoGo squeeZ also offers pouches that include vegetable pairings like apple, banana, and yellow carrot or apple, peach and sweet potato, which helps you provide your kids with a serving of both fruit and vegetables.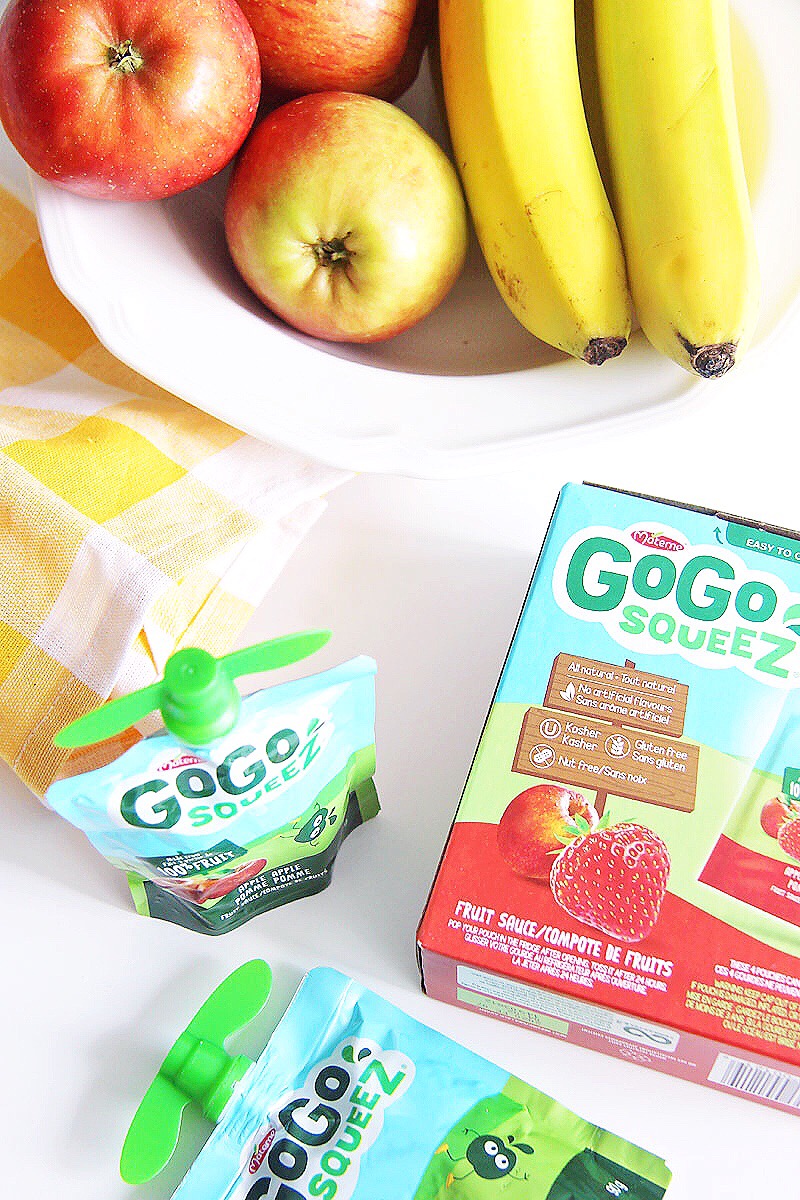 If you've never tried GoGo squeeZ I can tell you they're very tasty, and by no means just for kids. We all need a get our servings of fruits and vegetables throughout the day, and these fruit and vegetable pouches offer a fun, healthy, and portable way to support a balanced diet.
Along with GoGo squeeZ, some other creative ways I get my kids to eat more fruits and vegetables is by adding them to smoothies, baked goods, pasta sauces, and casseroles.
How do you add more fruits and vegetables to your family's diet? Share your tips with us!
Latest posts by Emily Smith
(see all)