Enjoying The Beauty of Fall Through My Children's Eyes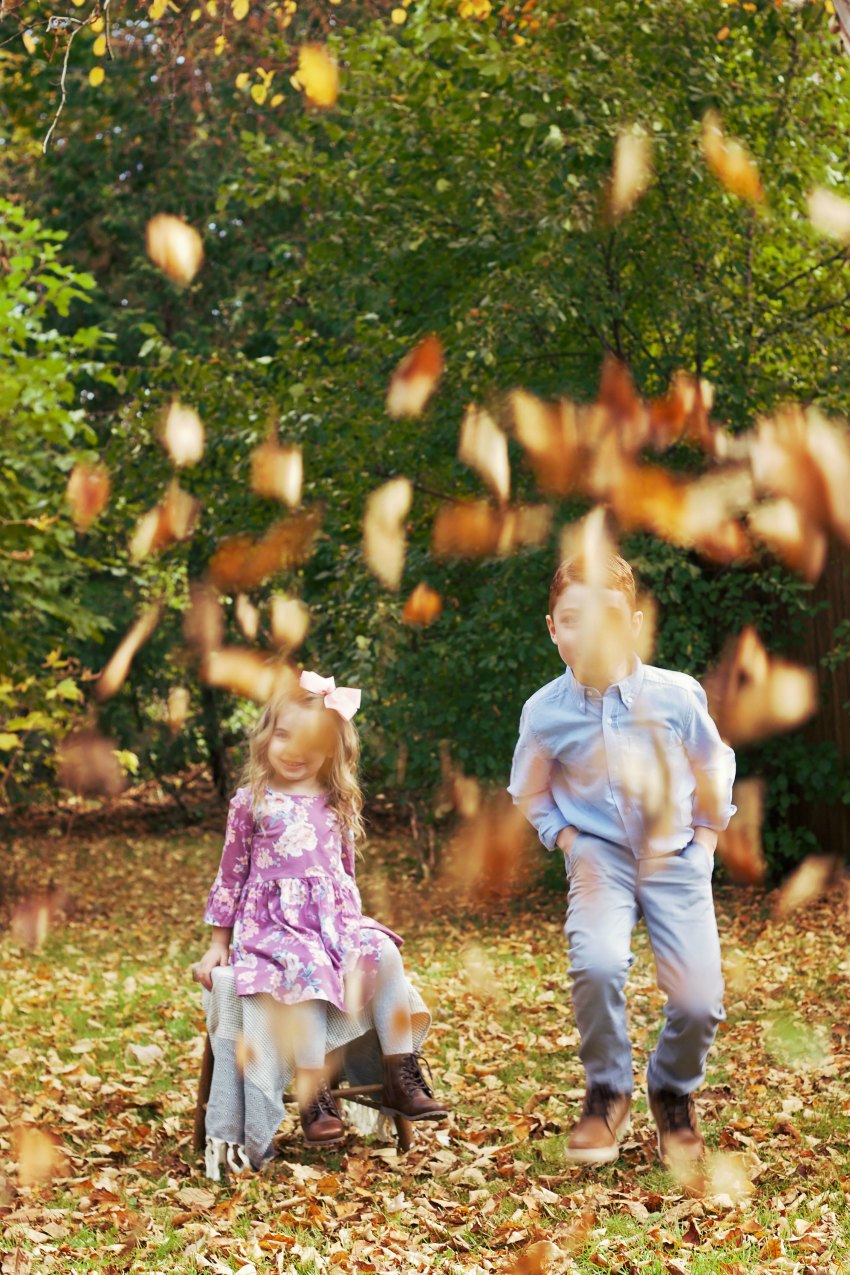 The winter days here are cold, long, and at times, feel never-ending. I long for summer and when it finally comes, hold onto it for as long as possible. When the first chill is felt in the air on an August evening, I can't help but think of the damp, cold months to come. My mind skips over autumn right into the blanket of white that is our winter.
It's not the seasons themselves, I love everything about fall and winter: back-to-school, Thanksgiving, Halloween, mine and my children's birthdays, Christmas, New Years! There are so many holidays, celebrations, and wonderful activities to enjoy. Oh, but the weather. If the weather wasn't as bitter and frosty, I shouldn't mind it one bit.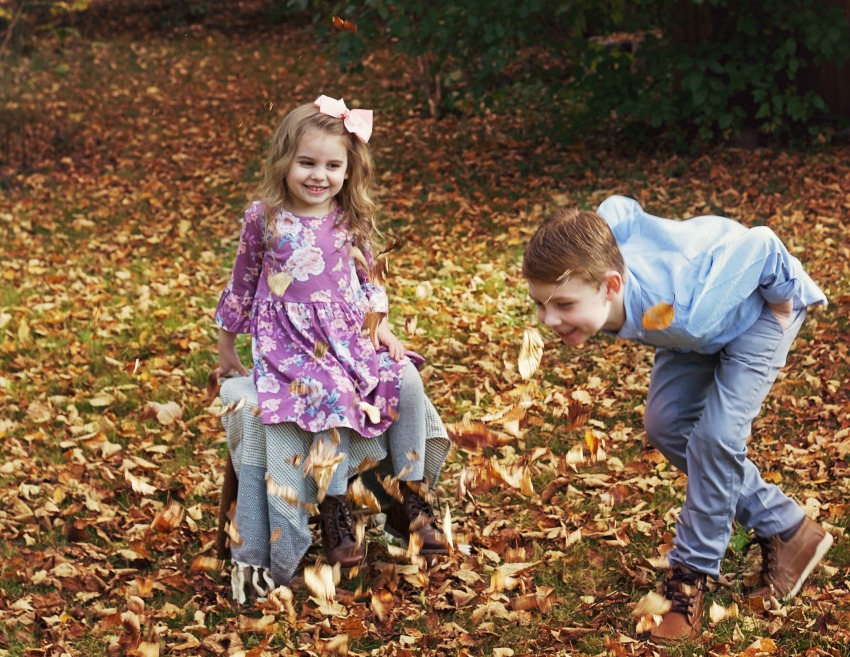 But this October, I've stopped myself over and over from bracing for the cold, even fearing its arrival. I've put on thick socks and extra layers preemptively. I've worn my rain boots and UGGS when I've felt even the slightest dampness and wrapped myself in cashmere scarves to keep the chills at bay. Instead of always retreating under a mound of wool blankets, I've jumped in wet leaves, chased balloons carried by the wind, and turned my face to the warmth of the harvest sun. I've embraced fall's magic and wonder, just as my kids do.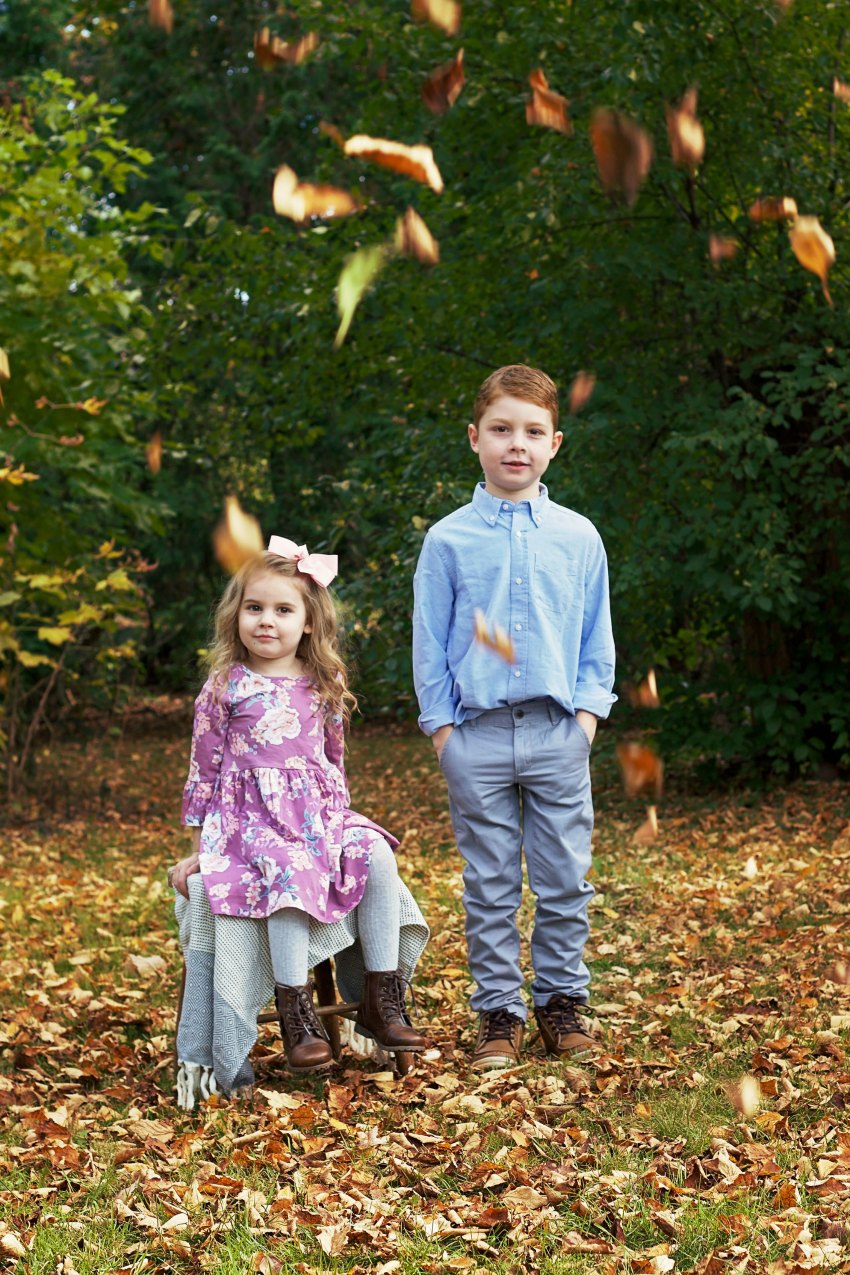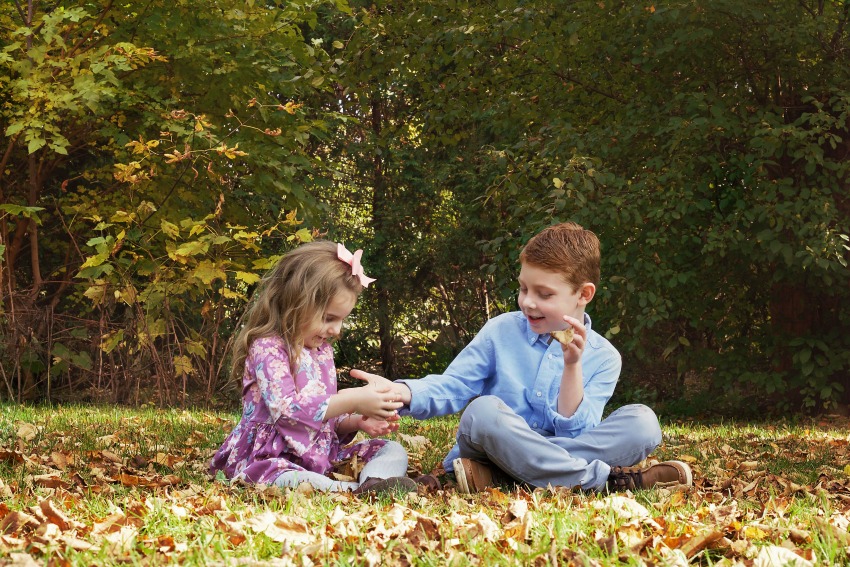 My children aren't afraid of the cold. They are excited for the coming of snow. Our entranceway is already littered with mittens, scarves, earmuffs and hats – all of which they love. In their eyes, it's wonderful to dress up warmly because it means they can play outside!
And that's just it; the secret to enjoying the cooler days is the same as what I enjoy about the heat of summer – playing! Except, instead of splish splashing in the water, which I love to do – I am now rolling in piles of multi-coloured leaves and soon, I'll be jumping in the mounds of fluffy, glimmering snow.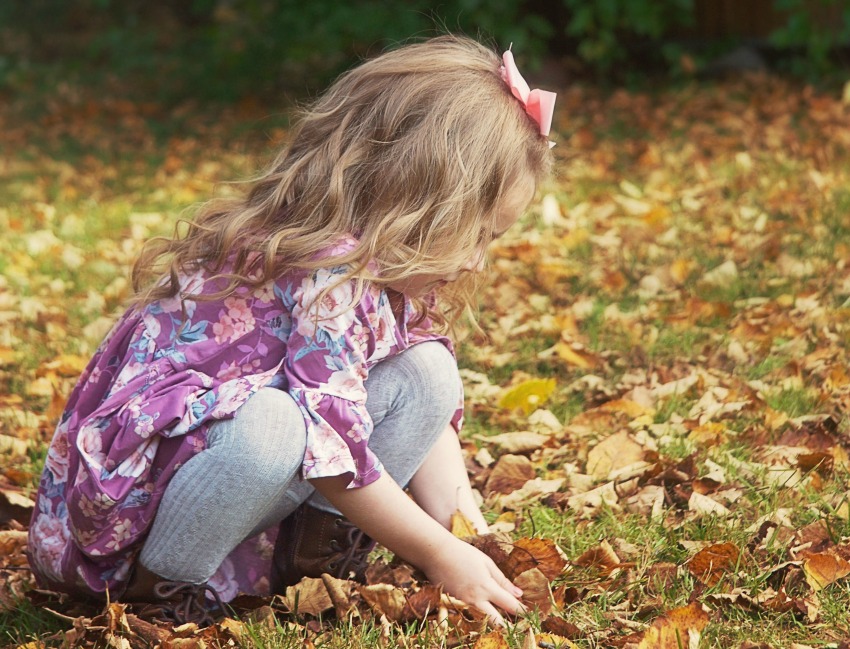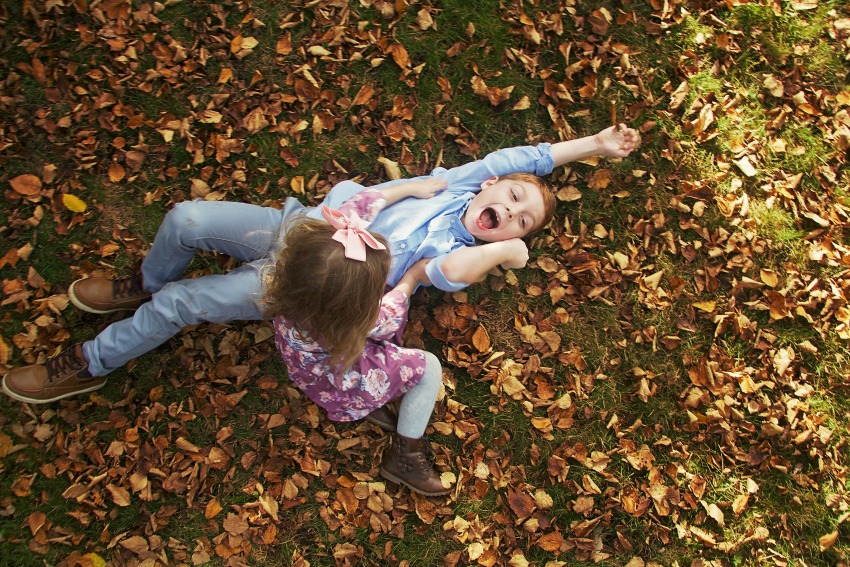 I've always loved certain aspects of fall – the cozy sweaters, candles, tapestry of colours, the fashion – but being outside, being chilly, has never been my thing. I don't think it ever will be my thing, but instead of cowering away from the low temperatures, I will continue to make another pot of coffee, put on the warmest of warmest gear and get out there to savour every enjoyable thing this season has to offer. My children are constantly reminding me just how much it does have to offer. We're enjoying sunrises and sunsets, leaves swirling from the tree to the ground, rosy cheeks, extra snuggles, hot chocolate, flavoured coffee, watching the geese fly away and much, much more.
---
Have you been enjoying fall this year? Do your children help you see things differently sometimes?
Latest posts by Emily Smith
(see all)