Creative & Fun Back-To-School Lunch Ideas
A satisfying lunch can change everything, from how you feel about yourself to how you operate throughout the day. This is really important when it comes to kids, who are not only running around all day but also growing! When my son began school, I knew I had to come up with some innovative ideas, not only to make sure he was getting healthy food, but also for him to be excited about what was in his lunchbox each day and actually eat it.
Today I'm sharing some helpful tips and creative school lunch ideas for kids that I've used over the years and will hopefully help you as the new school year begins!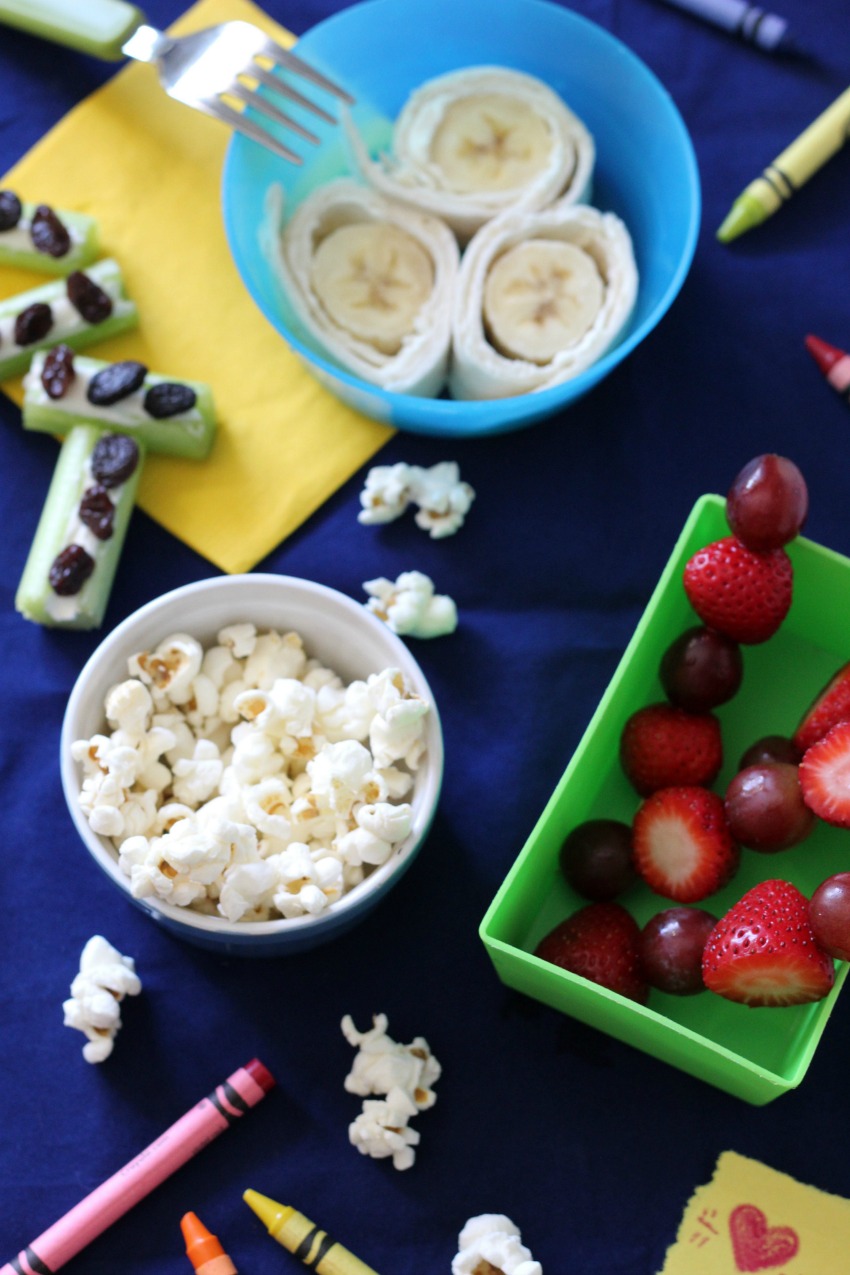 Tip 1: Make Lunches Fun!
Preparing meals for anyone is messy, preparing meals with kids is very messy! Often the last thing you want to do in the morning is have your little one help prepare their lunch, especially if you're juggling (like me) many things in the morning. My advice is to turn what is a chore for you into a fun activity for your child. A great time to do this is the evening before a new school day. Here's where you can get really creative, like using cookie cutters to make fun sandwich shapes or creating a lunch box theme, like "Peter Rabbit".
My kids love homemade trail mix. It's simple to do and they have a blast personalizing it with their favourite ingredients.
The Best of this Life's Peter Rabbit Trail Mix Recipe:
2 cups of cheerios
2 cups of raisins
3/4 cup pumpkin seeds
1/2 cup unsweetened coconut
1/2 tsp cinnamon
Combine all the ingredients in a bowl and stir them together. Transfer to a large air sealed container for storage or lots of small ones for ready-to-go servings.
Think outside the box when it comes to creating. Fruit kebabs, air popped popcorn, ants on a log (cream cheese over celery with raisins on top), "sushi sandwiches" – there are lots of easy ways to make lunches fun.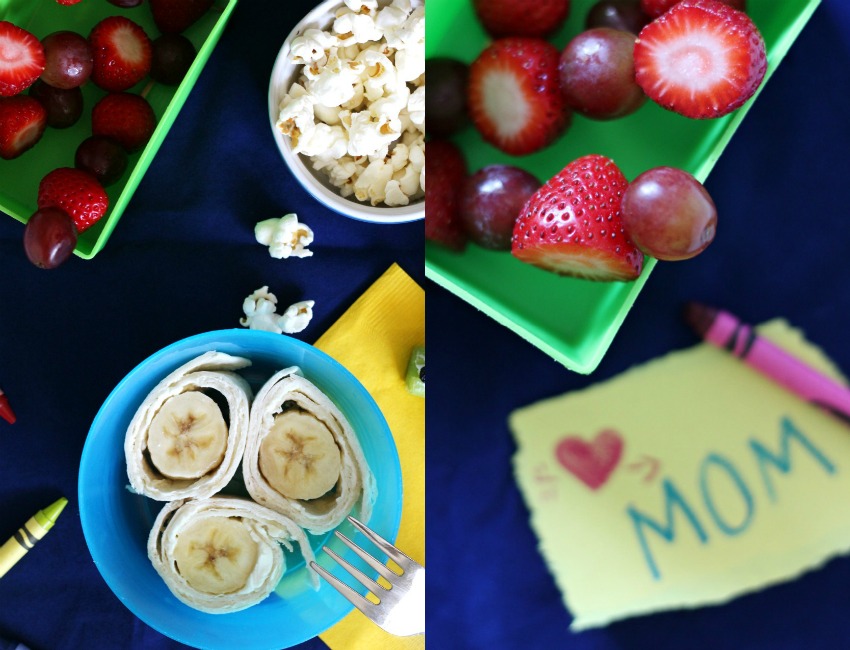 Tip 2: Grocery Shop with Your Kids (once in a while)
This is can be a stressful one I know, and the majority of the time my husband and I do not shop with our kids, but planning a shopping trip for just you and your child can be an awesome event. Again, it is turning something that is a chore for most of us into a healthy activity that teaches an important skill set to our children. When we shop with our kids it brings them into the decision making process of our household and like preparing meals this can really build confidence and self esteem. It creates the opportunity to talk about food and can turn into a mini field trip to explore and touch the variety of foods that are available to us (we love Farmer's Markets for that reason).
Another fun shopping activity for kids is getting to pick out their new lunch box. We love the options available at Wayfair.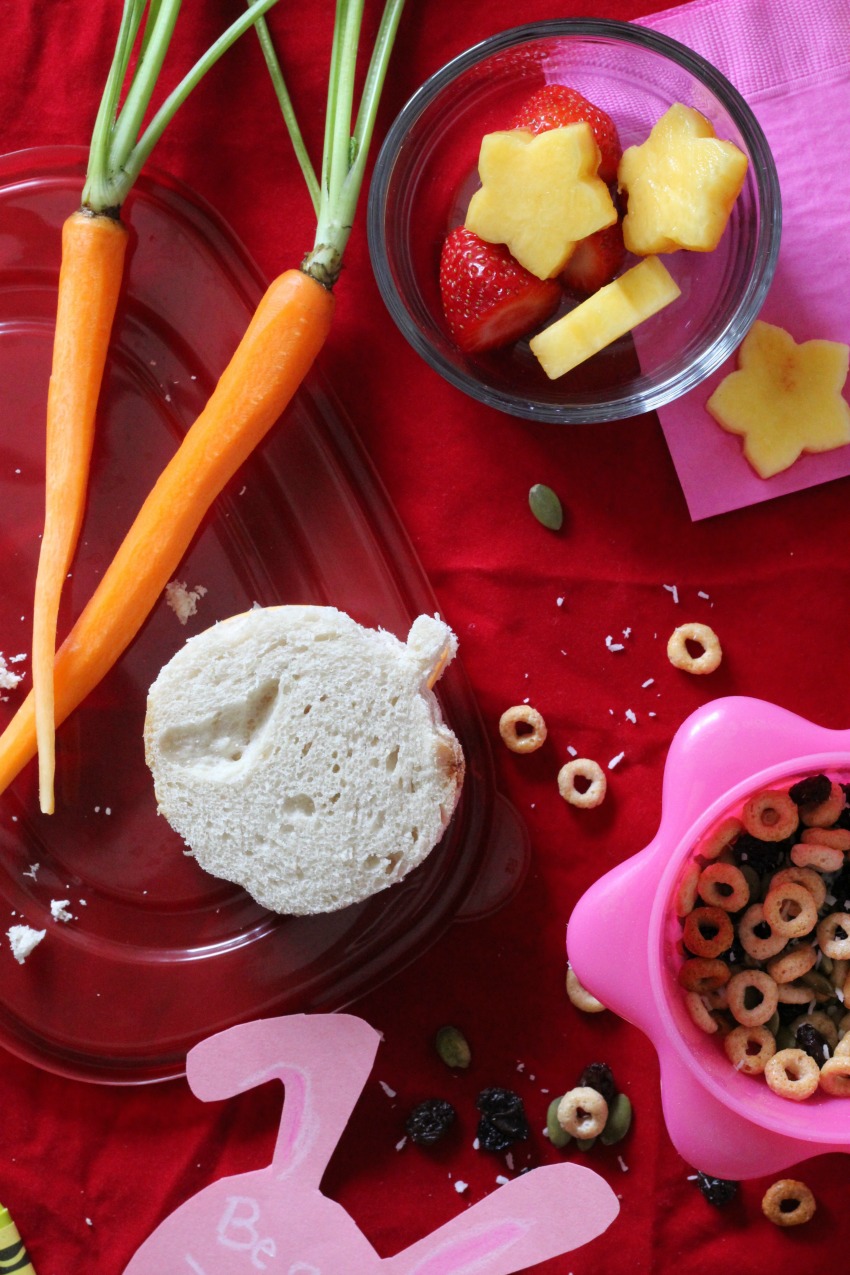 Tip 3: Surprise Lunch Date!
This one is the hardest tip to do regularly for most of us, but for the past couple of school years my husband and I have taken turns surprising our son with a visit to his school to have lunch with him throughout the school year. We pack a lunch that is identical with the one we sent with him to school and take the time to eat with him and his friends (on some seriously small chairs and table). This has always gone over well and meant a lot to him, and even taking a long lunch from work to have a surprise date with your child can mean the world to them.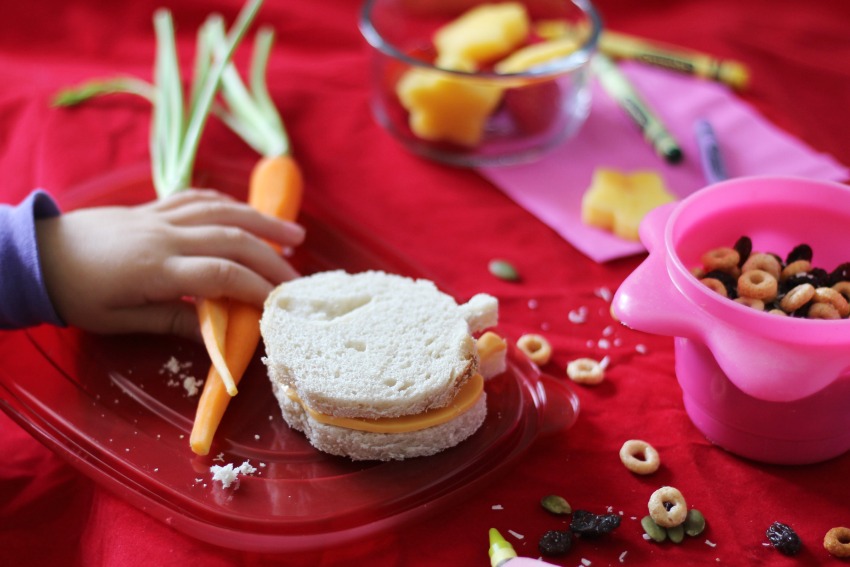 These are just a few ways we communicate, explore and help build healthy eating habits with our children. It is also an example of how something so small, like what's in a lunchbox, can be a big opportunity to benefit your children in a positive way.
Hope these yummy visuals get you thinking creatively about your kiddos lunches. We've got this 😉
Latest posts by Emily Smith
(see all)