Free Activities to Do on a Snow Day at Home
Snow!
You either love it or…you're not sure what to do with it. Haha.
Making Snow Days Fun
While I love living in Ottawa, Ontario, a snowy day usually turns into snowy months. It can sometimes feel like you're stuck inside way too much. Without some ideas for indoor activities, it can get old quickly. Don't get me wrong, I like getting outside and enjoying the snow. But, when it's SUPER cold out, I'm really not into it. Brrrr.
That said, a snow day can be super fun, especially if you plan for it by keeping a well-stocked pantry (for baking!) and having some board games or deck of cards handy.
If you find yourself snowed in or want to prepare for one of the many snow days that are sure to come (and the possibility of school being cancelled and little ones being at home) – below are a few ideas that are great to do on a snowy day.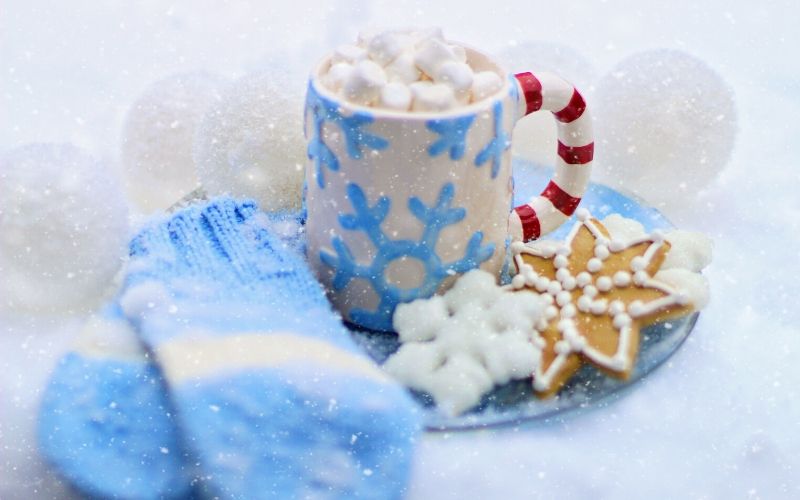 10 Family-Friendly Snow Day Activities
Snowball fight – is there anything funnier on a snowy day than throwing snow at a friend, spouse, or kids? Having a snowball fight is a great way to get outside on a milder winter day and shake off cabin fever.
Bake something – there are so many great treats you can make to turn any snowy day into an impromptu snowed-in party. The smell of something tasty baking is sure to lift everyone's spirits! 
Watch a classic movie – a snowy day off is a great time to watch a beloved movie. There is something heartwarming about watching a movie you know you like. Often that's just the thing you need when you're stuck inside! Here are 10 Great Movies to Watch Under the Covers.
Play a card game – if you're trying to limit your family's screen time and you've already made crafts and rummaged through the board games, I have the answer – a deck of cards! There are many different games that are so fun to play. 
Build a snowman – a classic wintertime activity! a fantastic way to get outside and enjoy the snow (again, if it's not too cold, brrr).
Tell stories – whether imaginative or real, we all have stories inside us. Sharing stories is a great way to show off your creativity, learn more about one another and pass the time. 
Do a puzzle – a couple of winters ago my little sister sent my kids a box full of puzzles, which they absolutely love! Puzzles are a great way to put your cognitive and problem-solving skills to the test and give your family a screen-free break. 
Light candles – a snowy day is perfect for lighting candles, snuggling up under your favourite blankets and doing a quiet activity, like drawing, knitting, or reading. Candles are an ideal element for creating a relaxing atmosphere. You can also use flameless candles to achieve that warm ambiance, if you're concerned about open flames.
Make a hot beverage – hot cocoa, pour-over coffee, or some Matcha tea; warm beverage options are nearly endless and a fantastic pairing for a snow day. This Slow Cooker Peppermint White Hot Chocolate is always a big hit with my family!
Catch up on that novel – I am sure most of us have a novel we've been kicking around for a while. Snow days are a great excuse to get caught up on a book you're in the middle of or start a new one!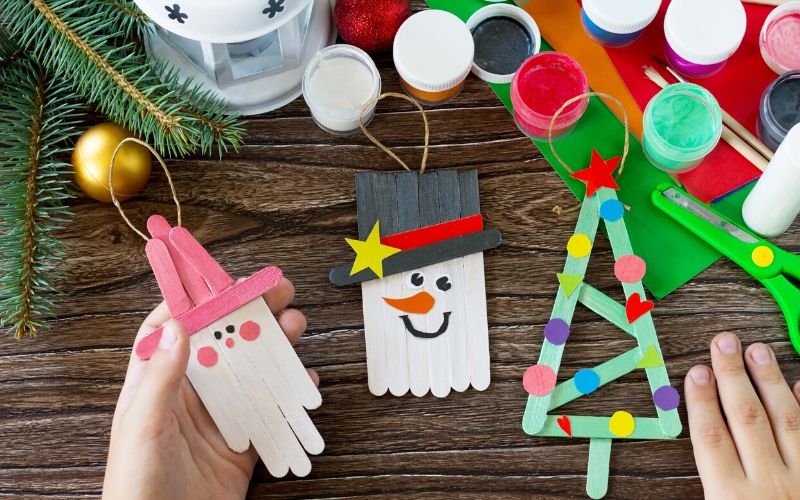 BONUS ACTIVITY: Make some crafts! Pull out all the supplies, scrounge up some cardboard, cotton balls, glitter…and go to town.
A snow day can either be a huge inconvenience or a great possibility.  When you find yourself snowed in, I hope the above suggestions will give you some inspiration to make the most of it.
Have a favourite snow day activity? Leave a note in the comments and share it with us.
Here's to making memories on snow days this winter!
SAVE THIS POST ON PINTEREST
Latest posts by Emily Smith
(see all)