25+ Fun Spring Activities for Kids and Grown Ups Too!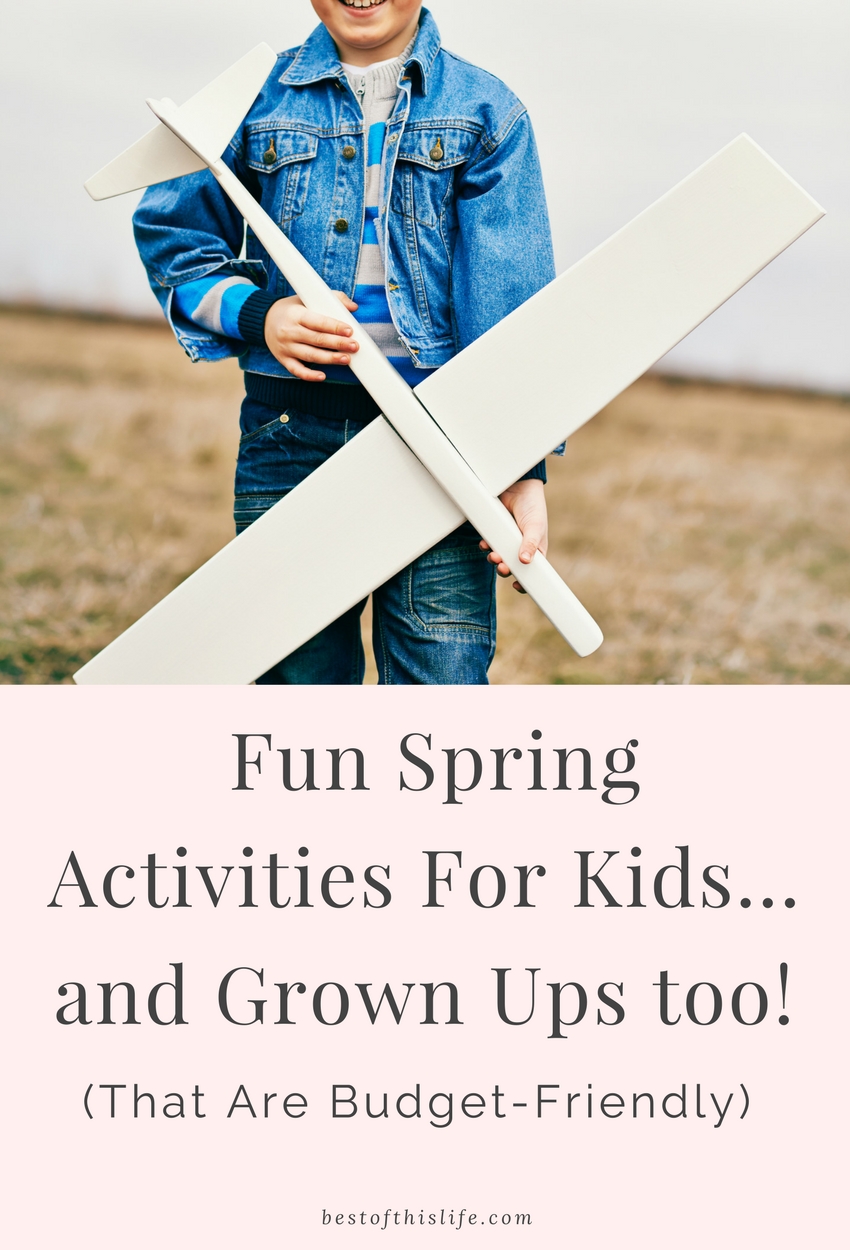 Will it be warm, chilly, rainy, sunny, or shock and awe, snowy? Yep, it's springtime and planning activities for this stretch of the year can be daunting, but with a little can-do attitude and some flexibility you can make the most of this season, regardless of whatever crazy weather comes your way! Here are some items on my checklist for this spring and hopefully it might give you inspiration for adventures of your own. Happy spring y'all!
Springtime Activities to Do with Your Kiddos
Outdoor play: don't be afraid of the weather, you might run into days that feel like you're still in winter or it's super rainy, but being outside does wonders for good physical and mental health. Plus letting the kids run wild out there is a gateway to the world of imaginative play.
Family sports: this can be as simple as tossing a frisbee! Playing any sports together is not only a fun thing to do, it also encourages movement, develops hand and eye coordination, and teaches your kids confidence to feel more comfortable joining group games at school.
Spring cleaning dance parties: spring cleaning doesn't have to be an all-out day of doom, instead, it can be an hour or two every weekend. Get the kids involved, crank up their favourite tunes, and you might be surprised at what you can accomplish with a few cleaning dance parties.
Family hobby: how fun is it to start something new, like learning a language or how to make your own bread from scratch, starting anything can be exciting, but when you do it as a family (just committing even one hour a weekend) then you might just create something really rewarding for everyone. Plus bringing everybody on board will help motivate proficiency in that hobby.
related: 21 Fun Spring Crafts and Activities for Kids
Become connoisseurs of something: does your family like ice-cream, a certain genre of movies, or music? Well earmark a little bit of time on the weekend and try, watch or listen to that thing every weekend, what will happen is that you guys will become experts, plus you will be spending more time together doing something you all like, which is the really cool thing about it.
Get outdoors, again: I know I already put this on the list, but it's really important, there are so many things to explore – a local forest, a park, gardens, or a unique body of water, being outside balances us and is a good way to 'reboot' as a family from school and work.
Screen time, together: it's easy to just unwind and destress by yourself watching what you want on your personal device, but watching family movies or a television series can be a totally different and more fulfilling experience when it is done as a family, it is also awesome when you can share with your kids movies or television shows you loved growing up, and vice-versa take time to play the video games or watch the things the love, what this does is just connects you, and that is something we all have to foster.
25 More Spring Activity Ideas for Kids:
make a model airplane or a paper airplane
build an outdoor fort under a tree (use a sheet and sticks)
play Simon Says
skip rope
have a tea party
bike ride
go to the park
blow bubbles
draw with chalk
play with play-doh
play What Time Is It Mister Wolf?
do a kid-friendly exercise video together
plant flowers
clean up the backyard of fallen sticks and leaves
go for a nature walk
hopscotch
visit a farm
go for a hike
jump in puddles
have a race
go bird watching in the woods (or backyard!)
make a bird feeder
pick up garbage around the neighbourhood for Earth Day (April 22nd)
plant an herb garden
visit a bog and look for insects to identify
However you and your family spend your time this spring, I hope it's awesome – if you have any ideas or your family is doing something really interesting this spring, please share in the comments, and have a wonderful spring!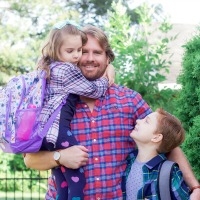 Latest posts by David Smith
(see all)